Tuesday's training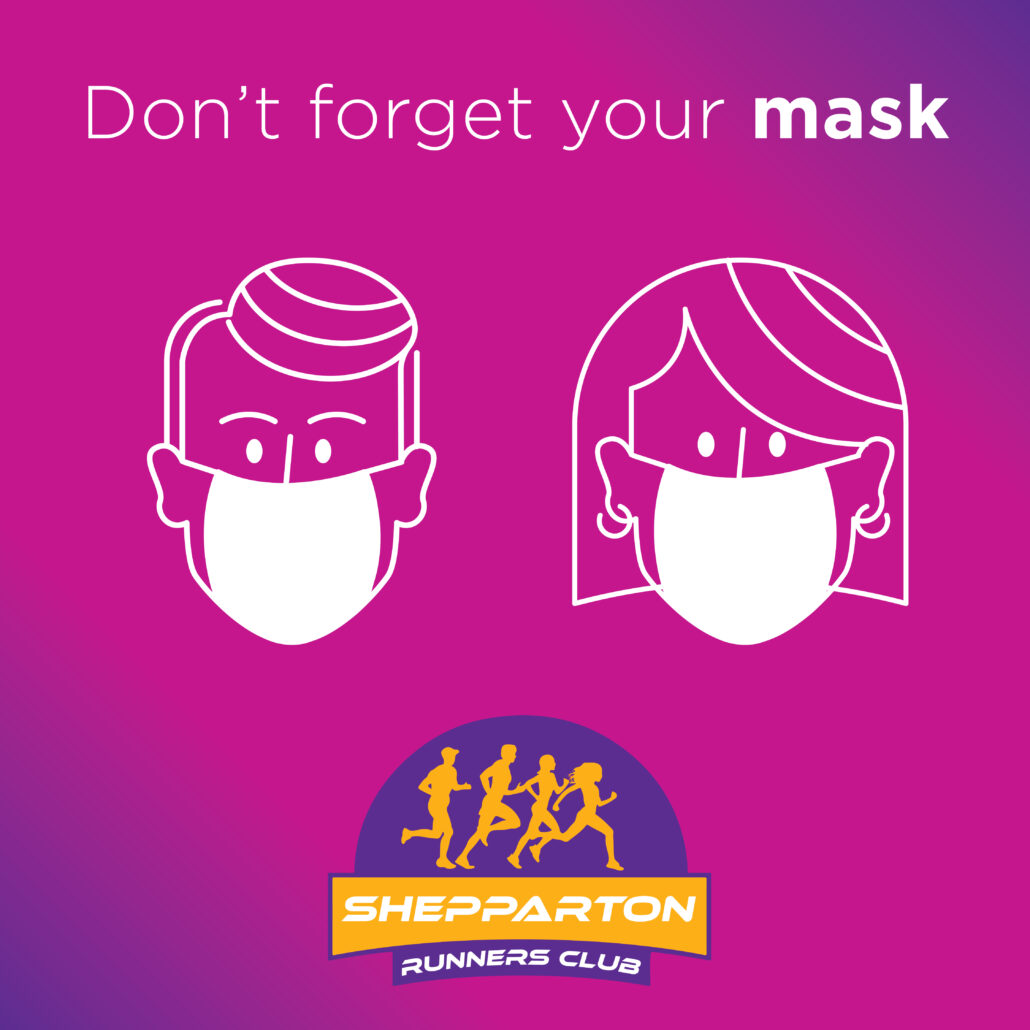 As of Sunday 2 August at 11:59pm, a face covering will be mandatory whenever you leave home in Victoria. To keep in-line with the Department of Health and Human Services we will now be asking all our members who attend Tuesday night training to wear a mask to and from, and must be carried with them (worn if they chose to) during training. Anyone found not doing this will be asked to leave training immediately.And remember, if you are feeling unwell, get tested and isolate until you have your results.
It's been fantastic to see how popular training has been over the last couple of months. As a club we know that it's not always possible to make training as things come up, if you do register we ask that if you can't make it, please let us know so we can offer your spot to somebody else, it's not much fun when we have to let somebody know a group is full and they are unable to attend. #RespectForOthers
3 options again this week, great to see how popular the 5pm group is!
5pm with Sam Daniel at parkrun shelter
6pm with Norah Armstrong at north end of the lake
6pm with Chris Armstrong at athletics track
Normal Registration form is on SRC Facebook page via google doc.
I didn't get my newsletter.
From time to time you may not receive the newsletter. There are 2 things you can do. The best thing is to whitelist the email address you receive the email from. The instructions to do this differ from account to account. Whitelisting emails will make sure that you receive emails from the required email IDs while preventing spam coming in from the others. It's not hard to whitelist an email address you can Google the instructions here.
The second option and this is NOT A FIX. All newsletters are stored on the club website www.sheppartonrunnersclub.com.au After having a look around the website click on the Blog tab and that's where all the newsletters are stored. ENJOY
If one person doesn't receive the newsletter, their is very little I can do about it. If several or all people do not receive the newsletter (link in Mailchimp) their maybe a technical problem which we will work on.
Steven Trevaskis
Runner Profile – Glenys Frizzell
Age and PBS
Next birthday is an "0" birthday and I'll be eligible for a senior's card
5kms – 23.46
10kms – 51.56
1/2 – 1.54.52
Full – something only dreams are made of
How long have you been recreational running and what prompted the start?
I only started recreational running in my 50s.
I was a plump " unco" child who would come home after athletics days in tears, asking why I always came last. My brother's solution was easy – just run faster!
Even my mother's response to why I didn't get to do ballet like my sisters was that I was too much of a heiferlump!
It wasn't until my early 20s that I became addicted to fitness as a means to lose weight after ballooning from a chubby child to an obese adult, thanks to the uni staples of pizza and alcohol. I became a regular at the gym and even became an aerobics and gym instructor ( and indirectly how I met hubby Peter, but that's another story).In the process I managed to shed 20 kgs.
Still, running was never on my radar; an activity I loathed and one I expected to always to have an aversIon.
Ten years ago life and physical fitness pursuits took a dramatic turn when an out of control car hit the back of our stationery car at 120 kms/hr. The bones in my back that were broken and crushed had doctors predicting I had 5 years until I would be permanently confined to a wheelchair. Swimming, while not an exercise of choice became the only exercise I could do initially. To keep myself motivated I signed up for the iconic Lorne Pier to Pub ocean swim, which became an annual pilgrimage, with Peter running the Mountain to Surf the day before.
One year I decided to take part in the Mountain to Surf too – but as a walker. I got caught up in the atmosphere and ended up running most of it. Soon after I started joining Peter at Parkrun and became just as obsessed as he was.
Early last year Peter signed us both up for Runners Club to my protests. I had thought it was a club for elite runners – way out of our league. While the club certainly has its share of elite I discovered it's also for those who just love running …. or want to love it. ( I hover between the two!)
COVID restrictions impacts
With retirement this year Peter and I had planned to complete Parkrun's Cowell Club (100 different locations) and Alphabeeter Club – dreams now for the future ??
Being confined to home we've been running and bike riding from home daily … probably to the point of ?excessivism?. The imminent birth of our granddaughter may give my body the rest and recovery it's craving (but thoughts of that wheelchair … keep going while you can)
Pizza
A food I rarely eat these days but if I'm going to indulge it's worth the trip to Bank St Pizza, Avenel for any of their exceptional gourmet toppings on a base you simply can't replicate ( and no I don't have a vested interest ??)
Home cooked pizza – my go to is caramelised onion, roast pumpkin, pine nuts and feta – and forget pineapple.
Goals in Running
Not getting my hopes up to complete any running goals right now with pandemic life.
I had been training for the Challenge Olympic distance triathlon which was scheduled for early April and has been postponed until October??? Perhaps in 2021.
When Parkrun returns Cowell and Alphabeeter are a must.
Glenys
Garmin hit by ransomware
Garmin's four-day service meltdown was caused by ransomware
As most of you are probably aware, Garmin Connect was down for several days but now appears to be back online. While this may be a #firstworldproblem, it did mean people had issues submitting their runs to many for the virtual runs currently happening around the world. Ars Technica looks at how it was a ransomware attack, which many people had suspected.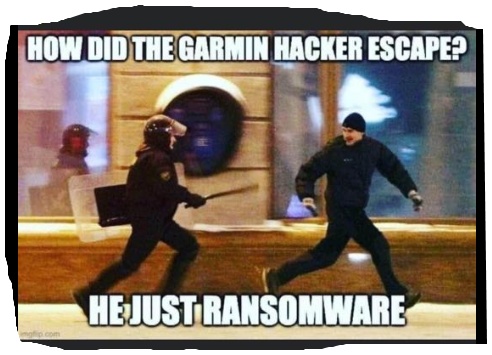 Podcasts
Lucy Bartholomew full-time ultra runner 26,000 followers on Facebook & 85,000 followers on Instagram. Podcast name – Run with love
19. Lucy Bartholomew, Ultra Trail Runner – Reconnecting with your why, being the best version of yourself, and the power of community
Ultra trail runner Lucy Bartholomew entered the ultra running scene when she was just 15 years old and running her first 100k. Today, 8 years later, she seems to have already gone through it all, becoming one of the veterans of the sport. She has a huge influence on social media with 85 000 followers on Instagram, a platform where she talks honestly and without filters about everything ultra running, strength training, delicious plant-based food and much much more
I think that you shouldn't put so much pressure on yourself to try and be perfect, to have this perfect journey, to be this perfect person for people to look up to. It's not realistic. I think that what I learned is that the only thing I can be is me, and the thing that makes me me is being the best version of it, and that's in all aspects. There's fitness, yes, but there's also health, being mindful, being social, being friendly, and being kind. And I think that — you know, they have this saying called strong not skinny. But I think there is also, like, fit and friendly.
A new podcast to share with you all! This time with "Run with love podcast"!
Hope you enjoy!
Link here or on your platform to listen!
https://runwithlove.com/…/19-lucy-bartholomew-ultra-trail-r…
How to Rehabilitate Anterior Hip Pain in Runners
Pelvic and hip injuries are some of the lesser seen injuries in runners, with less than 10% of runners reporting pain at the hip and pelvis. Of which an even smaller percentage present with anterior hip pain. As it is an uncommon area to have pain or injury, it can be confusing for runners to get diagnosed and then effectively manage and rehabilitate. Here is a comprehensive guide to anterior hip pain in the runner. Click HERE>>> to read the article by Lewis Craig
https://sheppartonrunnersclub.com.au/wp-content/uploads/2017/06/SRC-Logo-300x221.png
0
0
admin
https://sheppartonrunnersclub.com.au/wp-content/uploads/2017/06/SRC-Logo-300x221.png
admin
2020-07-30 12:15:08
2020-07-30 13:30:02
SRC E-news July 31