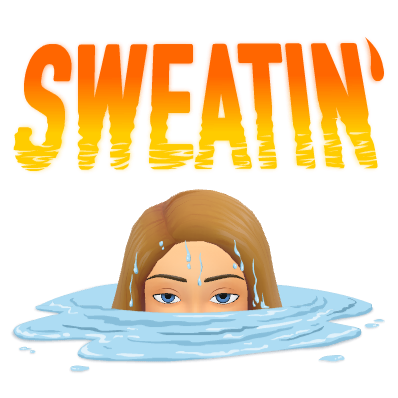 Anyone else feeling a bit like this lately? Getting out there has been difficult these last weeks given the weather has been pretty unkind… as it can be in summer. None the less, it has been awesome to see that some of us are still out there getting it done, although one might have to get up a tad earlier to catch some early risers beating the heat in the last few weeks.
Membership is chugging away as people come out of the holiday slumber. Its great to see some faces we haven't seen for a while re-joining, and welcoming in new members to our club as well. There are some pretty decent member deals available through some of our sponsors, so make sure your membership is current to make the most of these 🙂
Theres been a bit happening since the last newsletter, so sit back with a coffee and catch up. on the gossip.
Happy reading and……..  Keep Running 😉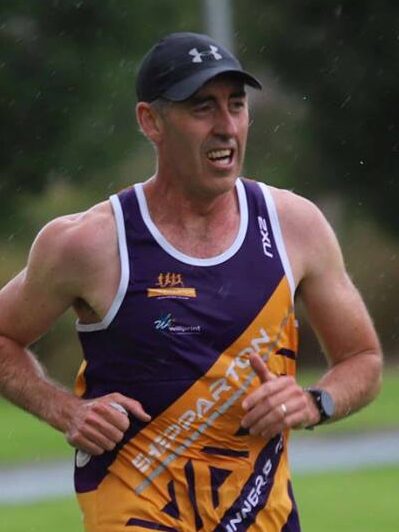 Hi All,
Welcome to 2022 Everyone.
After two interrupted years its fantastic to see things starting to return to some sort of normality.  Already we are seeing running events popping up around the State with our members getting out and achieving some terrific results. More locally numbers to both parkrun and our training sessions are increasing week by week.  On that note it was great to see a large turnout to our first handicap event for the year, a short and sharp 3km.  Did you know that each of the 11 SRC handicap events held from January to November contributes to a point system that ultimately determines our annual Club Male, Female, Veteran and Junior Champions and just by participating regardless of where you place you accumulate points?  They really are awards for consistency.
I would like to take this opportunity to thank our many Club Sponsors that have either renewed their support for the club or have come on for the first time this year.  It's through these sponsors generous support that we are able to offer what we do to our members so if you get the opportunity please support these local businesses.
The Committee is continuing to work through the process of exploring options for the running of the Shepparton Running Festival following the retirement of the Event Management Company we have used for the last few years.  We hope to have a resolution within the next month as we know many people are starting to plan their 2022 Running calendars.
Goodbye and good luck to two of our Club stalwarts, life Member Sue Olley, and Andrew Olley.  Sue & Andrew will be soon heading interstate to start a new life in Victor Harbour, South Australia.  Both Sue and Andrew have contributed enormously to the Club over many years, both having served on the Executive Committee and have contributed many hours to the running of our events including the Running Festival.  In recognition of their contribution both Sue & Andrew have been recipients of our Club Person of the Year in the past and Sue has been awarded Female Club Champion 10 times.  We wish Sue & Andrew all the best with their change of scenery and hope to see them back occasionally for a run with the club.
Hope to see you out and about!
Cheers
Chris Nicholson
Brody Hannan
Age: 25
PBs
5km: 19:14
10km: 40:30
Half: 1:25
Marathon: 3:18
Other: a walk around Victoria Lake – the same time it takes to eat a large Cold Rock ice cream.
What do you do when you aren't running?
I'm a teacher (who isnt?) – Maths at Euroa secondary.
Prior to moving to Shep, I was also a surf life saver at Cronulla beach.
I love my weight training, and am currently working on my swimming.
What/who got you into running?
Starting at age 9, and all throughout primary school, my mum would make my siblings and I run 3km every day after school, before we were let in the house.
You'd get home from school and your running clothes would be waiting on the bench outside the front door. You were only allowed inside after that 3km was done!
What is your most favourite running moment/achievement? Why?
Wow, that's hard. I've been fortunate to do a lot of cool runs. I think back though to my 'peak' running phase when I was about 20 years old – I was back packing through Europe at the time and planned my itinerary exclusively around Europe's running calendar. I ran a marathon a week for 6 months, in a new city and country each time! Zurich, Belfast and Paris were standouts. At the time I was young and thought I was invincible. I would just turn up with no training, no warm up, and poor nutrition.
I really enjoyed that it was a unique way to see the world – an entire city would shut down, and you'd get an exclusive tour past all the iconic attractions, with free food and a medal, all in less than 4 hours! They were all such special experiences.
What is your running goal/what are you looking forward to over the next year?
To go sub 19:00 for the 5km!
It's also been a while since I've done a full marathon (thanks covid), so am keen to get back into them this year.
What is your favourite post run meal or drink?
Big bag of trail mix and a 1 litre blue Powerade. Can't go wrong!
Is there anything else you want to tell us about??
I'm new to Shep and the running club, and keen to get out and meet people. In the short time I've been here, I've been amazed at how proactive the club has been in welcoming new members. I'm very grateful for the club connecting me to an awesome network of people in such a short time!
RACE REPORT – 2XU Wellness Run – Chris Armstrong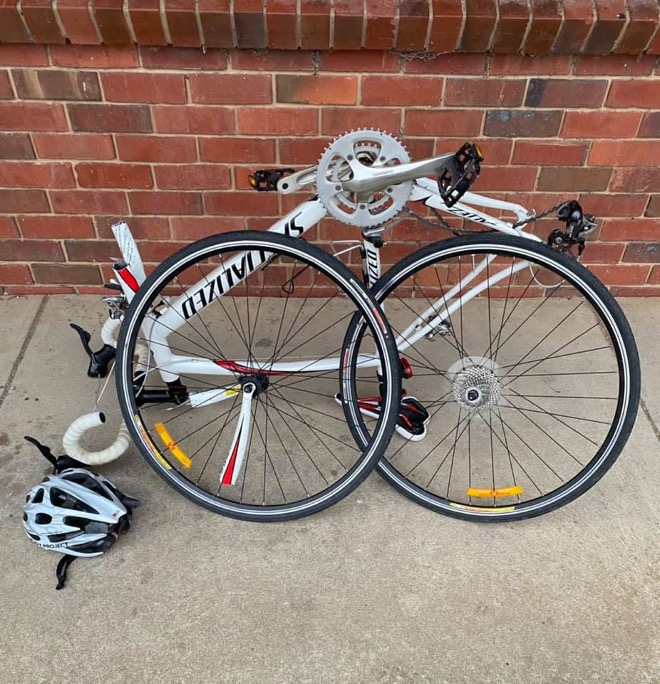 It's funny how moments impact you as a person, sometimes for the better, sometimes not. Back in January when I got hit by a car while riding my bike, I had plenty of time for reflection. I went through a range of emotions but the overriding one was…. I'm so very lucky, but it's time…. time to cash in and make the most of the time you have, make moments and memories because you just don't know when your time is up. I got away with just being pretty banged up, no broken bones and in what was probably another blessing… my bike was destroyed so I didn't have to ride it again.
So once I was physically able, I was determined to make the most of the things I could do and any opportunity that came up. I was lucky enough to start running with Anna Gee on a regular basis in March. Running is so much easier when you get to catch up with one of your best mates regularly. The kms have flown by while we talk rubbish and laugh our way around our different loops and it's something I'm extremely grateful for – thank you Anna.
As the months passed and the cancelled races piled up, there was a glimmer of hope that perhaps The Wellness Run would happen in December. Anna and I had wanted a chance to be on the start line of a race together if the chance was there and it felt fitting that the first chance was going to be an event that supported mental health, especially with the challenges that many people had faced over the better part of the last 2 years.
Finally, the day arrived, Anna was in PB shape and while I was happy with where I was at, I didn't expect anything special. Norah and I had discussed expectations for the race the night before over dinner, and I honestly felt Anna could finish top 5 and run somewhere between 40:35 and 41:00 and maybe I could sneak a top 8 and hopefully run around 36:15. To say the day exceeded expectations would be like saying the universe is kind of big…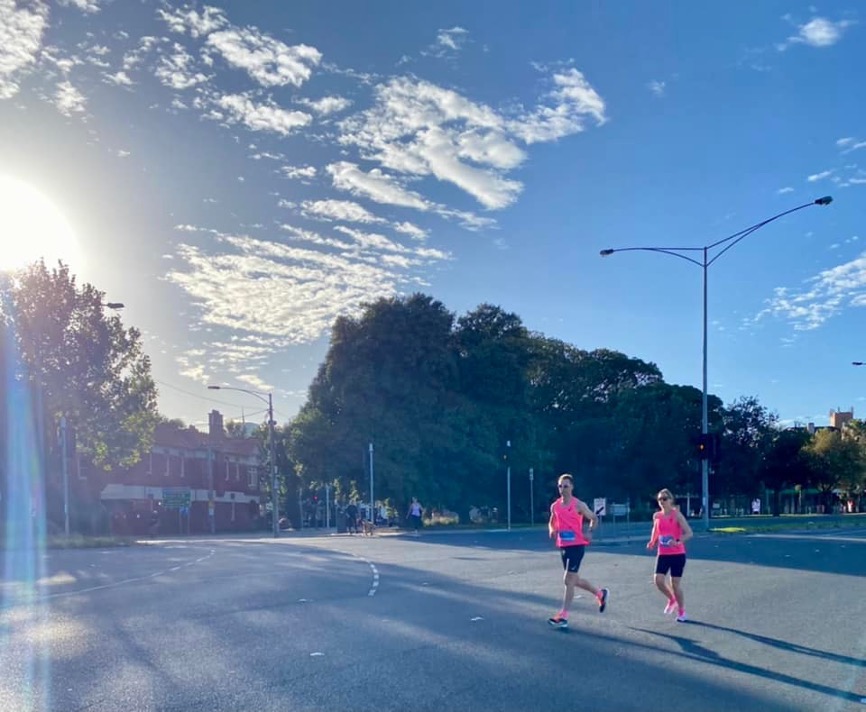 The weather was perfect as we made our way down to the start line in St Kilda, the race atmosphere was amazing, almost everyone dressed in blue – we missed the memo and went in our hot pink race kit instead.
There was nerves and butterflies, but it was the excitement of getting the chance to experience something I missed, something I loved that made the heart beat a bit faster. We cheekily snuck our way up to the front of the start line while "Sweet Caroline" pumped from the speakers and before we knew it, we were off. And from there it all happened so fast… the race was a blur! The plan was to work solid for 6kms and then progressively empty the tank and go full send over the last 4kms. The course was a bit of an out and back loop so got to see Anna – did the math and she was top 3 after 2kms and Zacca Newman from Run2PB who was jogging the 10km a week out from Melbourne Marathon. 4kms in and Norah was there cheering and taking photos, honestly, it's always so good to see her happy smiling face during a race! 6kms in and it was time to put it on the line, I didn't really worry about the time or my place, but knew if things went well, I could break 36:00 and I'd be thrilled with that. Turn around point at 8km and saw the crowd racing down the other side of the road. I saw Anna who was 3rd and looking very strong- I yelled out "GO ANNA!" – adrenalin is an amazing thing! Zacca went past and yelled to "SMILE" and to be fair I already was. I was having one of the best days I'd had and didn't want it to end. I crossed the line in 35:09 (PB) and finished 2nd – that last 4km got progressively quicker with each km. Anna came in a few minutes later in 40:16 (PB) and 3rd overall. We had both exceeded expectations in terms of results! The smile was priceless and there's a photo that Norah took that sums things up better than I could possibly explain as Anna burst through the finish line
We had trained for months together, had lots of laughs, and worked our way through various niggles, life stress and lockdowns and then got the perfect day. A day where it wasn't really about the times that were run… it was about the time that was spent.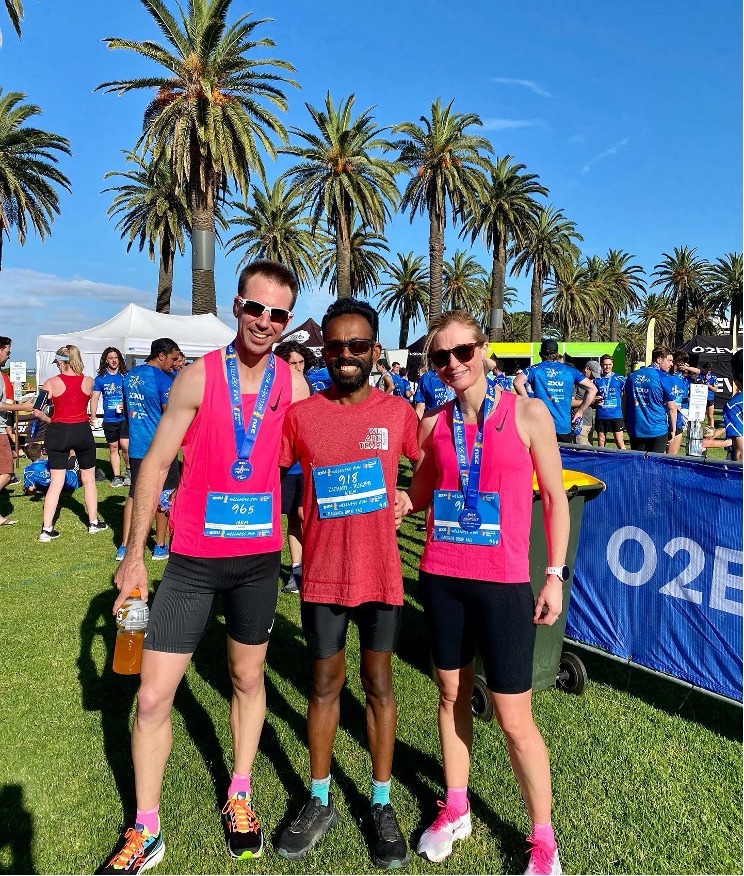 With the weather being a tad warm lately, and the humidity is high, there are a few things that we need to be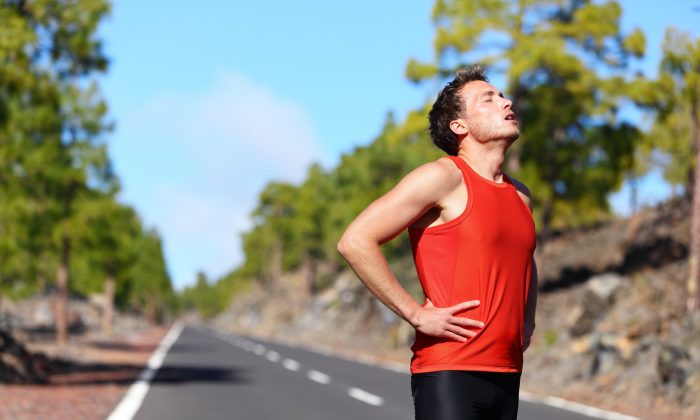 remembering when we exercise in hot weather. Below is some information borrowed from the Better Health Channel website on exercise and preventing heat stress.
Keeping a constant body temperature of around 37 °C is vital. To lose heat and maintain core temperature, blood vessels in the skin expand and bring body heat to the skin surface. Perspiration floods out of sweat glands and evaporates from the skin to cool the body.
At rest and in comfortable temperatures, a person sweats about 2 litres of fluid every 24 hours. During hot weather (35 °C and above), this fluid loss can leap to around 10 litres over the same time period. Exercising in hot weather accelerates fluid loss even more.
Heat stress occurs when sweat can't evaporate fast enough to keep the body sufficiently cool. Many of the symptoms occur as a result of excessive loss of body salts and water (dehydration).
Suggestions to prevent heat stress during exercise include:
Fitness – a physically fit body is better able to manage the stresses of sport.
Acclimatisation – keep up an exercise program during the cooler months, so that your body is prepared for sport during summer.
Avoid the hottest part of the day – start sporting activities before 9 am or after 6 pm during summer, and try to avoid sport or exercise during the hottest part of the day.
Clothing – wear loose, light-coloured and comfortable clothes made from natural fibres such as cotton. Wear a visor or hat.
Stay Hydrated– as a general rule drink at least half a litre of fluids in the 2 hours before exercising. During your exercise, aim to drink about 200 ml every 20 minutes or so. Choose a specially formulated sports drink if your sporting event goes for more than an hour. After exercise, drink around half a litre of water.
Alcohol – alcohol dehydrates the body, so avoid drinking any alcohol for at least one day before playing sport.
Rest breaks – frequent breaks in the shade allow the body to cool down.
Check for symptoms – be alert for the symptoms of heat stress or dehydration.
To read the whole fact sheet, with more tips on treating heat stress, click here
SRC February Handicap Registration is Open!
When – Sunday February 20th
Where – Botanical Gardens (By popular demand)
Start time – First runner starts at 8:30am
Will there be hills – Yes
Distance – 4.7ish kms
Cost – Members $0 – Non Members $5
Course – same as last year but will start and finish further up the new sealed path closer to the car park.
Shepparton Runners Club welcomes new member and club Sponsor, Sarmuhabat (Sam) Singh, to our club. Sams business, Kahma 24/7 Gym, has very generously offered some ripper deals to our club members. So if you are looking to take out a gym membership, or knock over a few classes, make sure you renew your SRC membership and get yourself down to Kahma, this deal is truely unbelievable. If you are wondering where the gym is located, it is in behind the Butter Factory.
Don't forget to make sure you support our wonderful Sponsors where ever we can. They are listed below…..