Club News
40th ANNIVERSARY LOGO HELP
With the SRC 40th Anniversary celebration plans underway we are putting the call out to all our creative runners to help design a commemorative logo for the year.
It can be simple, crazy, a tribute to the old school logo, a rework of the new or a mix of everything. Or it can be as simple as a stamp on the current logo. Please submit all ideas by the 30th of June 2018 to melmason@live.com.au or via Facebook messenger to Melanie McAuliffe
Please note it doesn't have to be perfect as we can refine it with modern technology.
Meeting reminder – 40th Anniversary Committee will meet after the handicap this Sunday
June Handicap – It's cross country time again. Registrations are available on the day from 7:30am, first runner leaves at 8:15am. You can also register on Facebook by replying to the event to say that you'll compete on the day. The course has had lots of positive feedback and was a great event last month. The Facebook event page is here
Runner Profile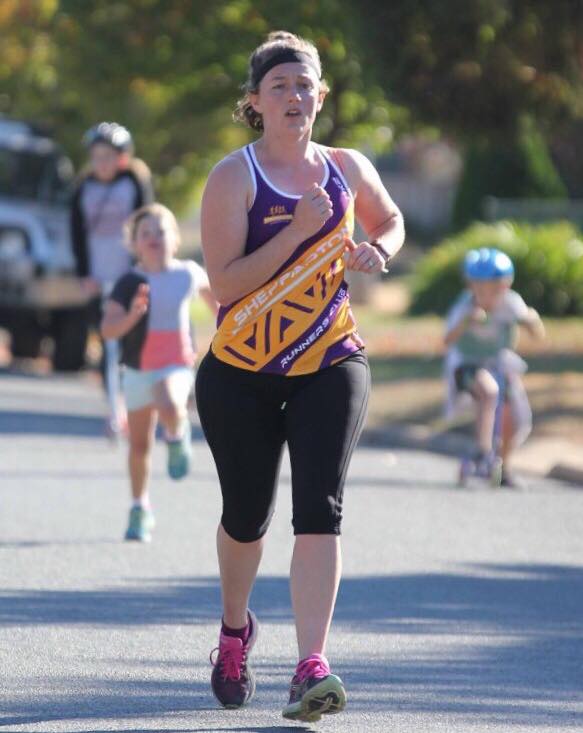 Name Sarah Clack
Age 27
Occupation Dairy Extention Officer
Recent PBs 5k 24:14
10k, 52:28
Half, 2:11:08  I have only ran the distance once in a training run. A distance I have wanted to do the last two years at Shepparton Running Festival but was injured.
Marathon Haven't attempted yet.
What inspired you to start running? Wanting to maintain fitness while at uni. Only got more regular 5 years ago.
How many years have you been running? Would say 5 years and dabbled for a couple before.
Typical training week Currently netball season so netball training is Tuesday and Thursday with game on Saturday. Try to do a run Sunday and/or Monday and then Friday depending on how I am feeling. Pilates on Friday nights.
Goals Complete a half marathon and get consistently below 25:00 min for 5 km.
Biggest challenge in running Keeping the body injury free. I tore ligaments in my ankle 2 years ago which means other ligaments have more load and I need to strengthen these areas. And the other would be  mental barriers.
Biggest breakthrough in running. Being able to pace myself.
Most enjoyable run would be one which feels easy but is a good time.
If you could run in any event where would it be ? I don't know. I just enjoy running for fitness and stress relief.
Who inspires you ? Me maintaining fitness.
Road to recovery
A few people have asked me how I got on at Olympic Park Medial Centre last week, so I thought I would tell all.
On Friday, May 25 I headed down to Olympic Park Medical Centre to see a sports Dr in regards to ongoing pain in my foot and knee. I spent 45 minutes with the Dr as he poked, prodded and twisted me. His diagnosis and recommendations is as follows,
Right Peroneal Tenonitis
Tight Knee Patellofemoral pain
Causes
Poor Glute activation/function
Foot Biomechanics/pronation
Need
Orthotics for running
Glute strength and activation
Cycle/Swim/Weights
No running until restore normal Gait walking.
Tape foot currently
anti=inflammatories 3 weeks.
So after a discussion with Chris Armstrong, I started the recovery and strengthening process. I do some body weight glute exercises at home. I have also added in pilates and deep water running into my new training plan. In 3 weeks time, I will get a gait assessment at Lakeside Podiatry.
When will I run again? I'll let you know when I know.
If someone has got a niggling injury and they have tried all allied health people here I can highly recommend seeing a sports Dr at Olympic Park. You will need a referral from your own Dr.
Sue Olley
Soon to be back in Shepparton Australia. But while she was overseas parkrunning she completed the following parkruns.
Neckarau parkrun , Nidda parkrun, Hasenheide parkrun, Milano Nord parkrun
all run between 24:00  & 25:00
Kathy and Narelle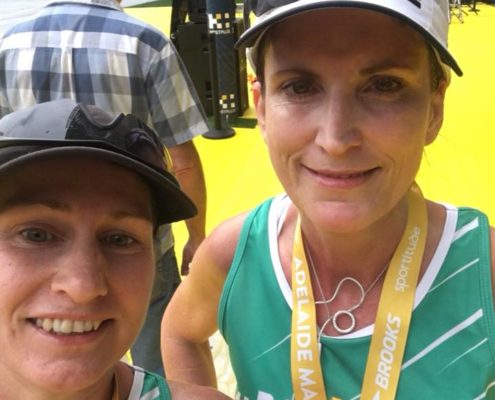 Imagine, Beleive, Achieve  Facebook page
Race Report – Adelaide #5
With the 12/12 one of the main thing for Narelle and I is avoiding (or minimising) injury and keeping our health at optimum, so leading into Adelaide we had to manage both.  Narelle got sick with the flu on Monday and was hit for six, and my shoulder had deteriorated considerably over the last few months to be fully locked out so I had to work in a shoulder hydro treatment between #4 and #5 to break down the scar tissue (which also meant 10 days of no running) and I continue with physio twice a week to continue to get it moving (big thanks to Aaron Plant!)   Narelle took a visit to Phil Chua the guru naturopath who provided her with a magic potion and by Saturday she was ready to go… although in a marathon you don't really know how your body will go until you get well into the run.  Adelaide turned on the sun for us and we had great conditions (although a balmy 21 to start with – it dropped down to around 16/17 -perfect!) The course was really scenic  with a mix of flat and gentle hills (we love a mix as it gives the body a chance to use different muscles) – The course stuck close to the Torrens river weaving around Adelaide Oval, the Convention Centre and past the zoo (we even heard the lions … and was very glad they were on the other side of the fence!).  Narelle and I both ended up doing our quickest time for 12in12 sofar, so we were pretty happy with that considering our lead up.  Race #6 sees us going to Traralgon  – this weekend!  So a back to back… the plan.. to slow it down and use it as a 'recovery' run..if that's possible ..  See you at the finish line!
#voice4kidz #12in12.
Cheers Kathy and Narelle
| Date | Marathon | Kathy Fuller's time | Narelle Pell's time |
| --- | --- | --- | --- |
| January 14 | Hobart | 3:59:21 | 4:06:11 |
| February 25 | Wangaratta | 4:01:07 | 4:09:36 |
| March 25 | Albury | 4:08:28 | 4:12:30 |
| April 22 | Okeefe trail Bendigo to Heathcote | 4:15:37 | 4:20:58 |
| May 27 | Adelaide | 3:58:26 | 4:00:46 |
| June 4 | Traralgon | 3:58:15 | 4:05:10 |
| July 1 | Gold Coast | 4:18:39 | 4:08:42 |
| August 26 | Shepparton | 3:55:43 | 4:0054 |
| September 16 | Sydney | 3:55:08 | 3:55:07 |
| October 16 | Melbourne | | |
| November 18 | Queenstown NZ | | |
| December | TBC | | |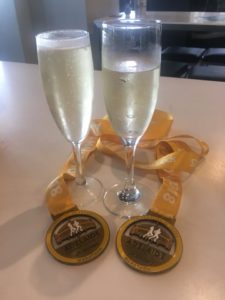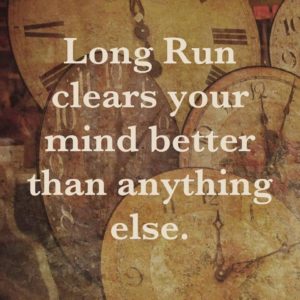 https://sheppartonrunnersclub.com.au/wp-content/uploads/2018/03/171.jpg
1296
864
admin
https://sheppartonrunnersclub.com.au/wp-content/uploads/2017/06/SRC-Logo-300x221.png
admin
2018-05-31 12:35:10
2018-05-31 12:35:10
SRC E-News June 1