Hello SRC Members and Supporters,
It has been a week since the committee suspended training and future events until it is deemed safe to return to social gatherings. It was a sad decision to make, but that being said, I must say that I am proud of what the club has achieved during the first week.
We have seen the creation of the SRC 2020 Members group on facebook, which has Coach Chris give training plans and encouraging members to remain active and social. The group is available to paid 2020 members as a way of continuing Chris's coaching. If you need help finding this group, please let us know.
On Saturday, the club was meant to have the 'meet and greet' at the terminus, but due to social restrictions, the club went to a virtual gathering where everyone ate, while supporting local businesses, and had a Q&A session with Chris. The night was a success, we had several members join and Chris answered all of the questions submitted by members… except for the running bra which was handballed to Norah.
Training, in the traditional sense, is still ceased until a time when it is deemed safe to return to social gatherings, but for noe, keep going out and getting a run done. It has been wonderful to see the clubs camaraderie during these times through Strava and facebook. Although we are unable to train in our normal group, that has not stopped our running spirit and encouragement for others.
Stay Safe and Keep Running,
Mathieu Ryan
Thoughts on virtual races and the calendar
Personally I have a bit of trouble getting my head around virtual runs. Are they real or not? Do they serve a purpose in these times? But these are unprecedented times. So I guess I am going along with it. And at the end of the day in my opinion these race cancelations are just a first world problem and we have got to do what is best for everyone. So count me in.
As a lot of races in the near future are being cancelled or entry suspended, and they are transforming into virtual runs. Sharleen has been hard at work creating a calendar of the virtual races. Thanks you Sharleen. See below at the bottom of this newsletter.
Cupid Undie Run
SRC members may not have been able to lace up and strip down for a great cause this Sunday, but that didn't stop us from contributing. Today the SRC donated $800 to the Cupid's Undie Run – Shepparton 2020, which will go towards Children's Tumor Foundation.
Organiser, Kerry Connolly said "I was blown away with the donation. We were sad to not be having our run, but this has lifted our spirits".
Statement from Events Management Queensland
In considering the uncertainty of our ability to deliver an event in July, the Board of Events Management Queensland yesterday decided to suspend planning and entry registrations for the 2020 Village Roadshow Theme Parks Gold Coast Marathon, effective immediately. This suspension will be reviewed no later than 19 May 2020, or when a revised public health order provides us with certainty of the future of this year's event.
The Village Roadshow Theme Parks Gold Coast Marathon is not immune to the impacts, and the regulations applied by governments to slow the spread of the COVID–19 pandemic.
Shepparton Running Festival
RACE DIRECTOR NEWS

MARCH EDITION #2
Hi everyone,
We are now all living in new a world and we all have a new normal which seems to change every few days. There is so much uncertainty at the moment so we thought it was time for us to implement our COVID-19 plan so together we can move forward.
We are now in STAGE ONE of a three stage plan. As of Monday 16 March we have PAUSED our ENTRIES until 15 June, 2020.

This means we will not take any new entries until such time as we are confident we can deliver an event or an alternative.
Over the next few months we will conduct regular health checks on our event and update you on 15 June
Interesting articles
How to run safely amid Coronavirus concerns
This article is now a week old, but still looks to offer good advice for how to continue to run outside safely during the pandemic.
Strength and conditioning at home
And to round of this week, Outdoor Fitness has some strength and conditioning exercises you can do at home for swimming, cycling and running.
Virtual Q & A
Last Saturday about 25 SRC members logged into Zoom from the safety of their own home for a Q & A with coach Chris. The Q & A went for over 2 1/2 hours with 60 question answered by Chris. The questions were submitted to Chris via Google Doc giving Chris a change to think of the best answer. A large variety of questions were asked an answered, including diet, training, & injury. I think half the audience were shocked at the price of a sports bra. Special comments from sports teacher Amanda and Nurse Jacqui.
Thanks you to Chris and Norah and everyone who submitted a question.
Warning
Chris Nicholson recently received the following information via email from his work GBCA.
At work we just received a warning to avoid Gemmill Swamp. Might have to be careful, more than normal, when running near there and always run in pairs.
An individual is currently living in a permanent camp in Gemmill Swamp Wildlife Reserve near Shepparton. This person is well known to police and has exhibited extremely violent and aggressive behaviour. Intelligence recommends that staff DO NOT ENTER THE WILDLIFE RESERVE WITHOUT VICPOL PRESENT.
The following is from the CFA via Sharleen.
Pretty much we were told if we crossed the causeway to call the police to attend with us we have since been sent an email that had this picture attached and told that any calls to Gemmills Swamp are to be accompanied by Police and under no circumstances are we to access the swamp area unless accompanied by members of Victoria Police due to a Police matter involving an individual with firearms involvement.
Runner Profile
Catherine Heard
Age 54
PB 5km 28.45
10km 1hr 2 mins
Half or full marathon no desire to ever do one.
Married with two adult children, Mathew 28 and Amanda 25. Work part time at Goulb Valley Grammar School Tuckshop and at ACT Curious a counselling business doing admin,
Where did Amanda get her ability? Not from me!! I am not a runner was always my reply. I was that kid at school who got picked last and rode horses so I wouldn't have to exert myself. I started running in Sept last year, previously I had tried to run but would quickly give up. I would complain that I couldn't even run 1km without stopping and it was Amanda who said I would benefit from running more and I should join SRC. I thought I would be too slow to join a running club but the inclusion and the encouragement of SRC members has helped me to face the challenge of doing something that all my life I thought I couldn't do. I am proud of my achievements and I have never finished a run feeling worse mentally than when I started, physically yes but not mentally.
Things I have learnt in my short time of running ;
Everyone hurts not just me although I wonder if I smile all the time like Tara will it hurt less. I will only get faster if I train. Amanda can tell on Strava when I take a walk in my run.
My first every fun run was at Wangaratta – I learnt to check you have the right bib on, take food with me and allow more time to get to the toilet.
My goals for 2020 -get under 1 hour for my 10km and get 100 park runs in Shepparton (29 to go). COVID19 may have stopped that. Get mentally tougher.
Best pizza in the world is wood fired roasted veggies with feta washed down with pear cider.
Calendar
Our beloved calendar looks a little different these days, if your event has been cancelled it has been deleted, any other changes have been noted in the dates such as entires or the event being postponed, but don't loose motivation to train because there are ample virtual runs for you to challenge yourself with. We got this fam!
| Name of Event | Date of Event | Location of Event | Event Website | Facebook Page |
| --- | --- | --- | --- | --- |
| Make it Your Own | Wednesday, 1 January 2020 to Thursday, 31 December 2020 | Anywhere in Australia | Event Website | Facebook Page |
| Pop! Challenge | Wednesday, 1 January 2020 to Thursday, 31 December 2020 | Anywhere in Australia | Event Website | Facebook Page |
| I Survived 2020 5km Virtual Run | Thursday, 1 October 2020 to Sunday, 31 January 2021 | Anywhere | Event Website | Facebook Page |
| Legacy Remembrance Walk | 6th November to 11th November | Anywhere | Event Website | |
Wash your hands regular, practice social distancing, stay home if and when you can, and have a good weekend.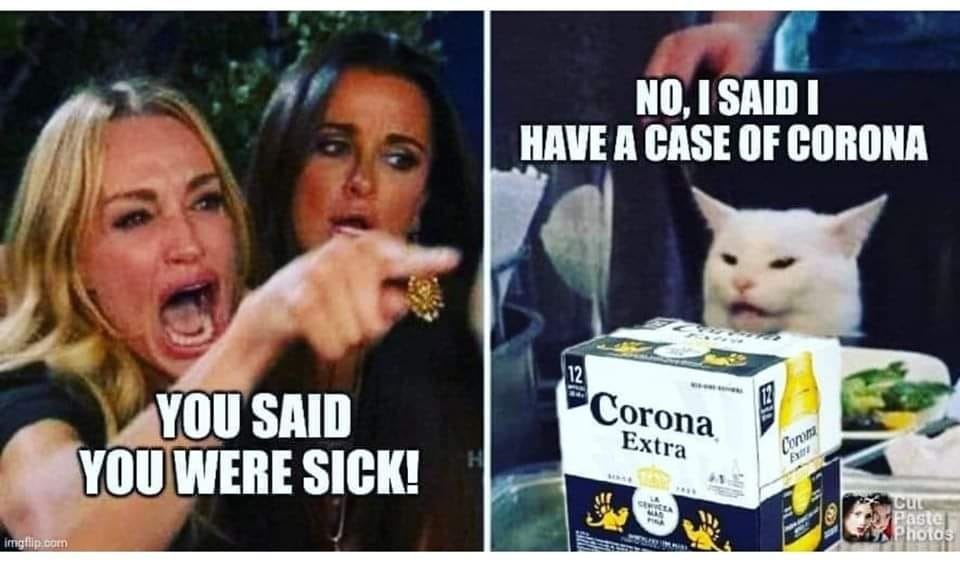 https://sheppartonrunnersclub.com.au/wp-content/uploads/2017/06/SRC-Logo-300x221.png
0
0
admin
https://sheppartonrunnersclub.com.au/wp-content/uploads/2017/06/SRC-Logo-300x221.png
admin
2020-03-26 11:23:39
2020-03-26 11:23:40
Virtually not stopping