Club News
Remember that all Tuesday training will be at the Athletics track from 5:45 pm onwards. This wil be every Tuesday in April. This is an optional gold coin donation. It was great to see a lot of people making the donation to the club to cover cost.
April Handicap will be at the Athletics track. April 8, starting at 8 am over 1, 600 mtrs.
 
Albury marathon 2018 by Kathy Fuller and Narelle Pell
It was exciting to be able to participate in the inaugural Murray Running Festival on Sunday. This would be number 3 of our 12in12 marathon challenge that Narelle and I have now completed for the year.
We took the early start (6am) for the marathon which meant we had gear up with headlights. It was a bit unsettling heading into the bush in the dark on an unfamiliar track with no on-course assistance for direction. We did have a few moments when we had to sanity check whether we had to turn or not!
The course was certainly picturesque with the river and trees distracting you as you ran, however it was not entirely flat; there were definitely some steep hills that most certainly took our breath away.  There were was also a lot of refreshing rain during the run.
It was great to once again see a number of the SRC crew out there on course taking part in the various distances and pulling out some great results with some doing the half for the first time! Awesome effort by all.  
After completing our 3rd marathon for the year, we definitely have sore legs and tired bodies but we stay motivated to the challenge because we are spreading an important message and continue to be a voice for kids in our community by raising awareness and funds to help prevent child sexual assault.
Albury half marathon 2018 – By Sam & Tara
Tara and I decided that overnighting in Albury would be the best start to doing our first half-marathon at the Murray Running Festival. Carb loaded and prepared for an 8am start, the drizzle came and went throughout the morning. Having around 10 members of the SRC gave us all a bit of encouragement. I was very pleased to have stuck with my running plan, that is, don't bust a gut too early, and Tara was very happy with her pace and finish time. We are so pleased, we now have three more half marathons booked in for the year.
Albury half marathon 2018 – by Steven Trevaskis
I entered the Marathon at Albury. Due to a knee injury my training in particular my long runs were not happening. My long runs were 25 – 30 km.I never went over 30 km and I knew I should. So after contacting the organisers I decided to down grade to the half. On the Thursday before the race I fell off a ladder at work injuring my arm. Although x-rays showed no break I was in a lot of pain and movement was very limited. With the assistance of Panadeine Forte and a few days I was on a road trip with Sam and Tara to Albury.
After picking up our race numbers and meeting other SRC members we headed off to the motel before going out for a pub meal.
At 3 am I was woken by pouring rain but quickly went back to sleep. After a light breakfast, pain killers, and several cups of coffee Sam, Tara and I headed off to the start line.
After starting, my first aim was to settle into a comfortable pace and not get drawn into trying to keep up with someone else. Melanie and Sam pulled away from me early at a pace I didn't want to try to keep up to. Tara slipped in behind me early. I wanted a pace around the same as I did at Wangaratta 4 weeks earlier. The aim was about 6:48 min/km, but I was going to be happy to finish this one. My 5 km splits were 33:47, 34:04, 33:29, & 34:39. Then 6:50 for the last km and a bit. This got me a time of 2:22:42. So I was happy with that.
My experience of the course. It was super picturesque running on sealed path and gravel path along the Murray river and past swamps through bush land. If that's all Albury has done for bike paths , they have done a bloody good job. Although I thought there was enough drink stations on course, if it was a hotter day I think they would need them every 4 km not about every 5 km as they had them. The Tailwind drink supplied on course was good and not too sweet. And I am puzzled at their decision to have no bling at the end to save money. They will be posted. Well that's a first. I am also puzzled at the cut off time for the marathon of 5 hours due to opening roads. We didn't run on roads. There were 60 entrants in the marathon and just under 400 in total. Will I be back next year. YEP! But I will be staying off ladders and running the marathon.
Albury Half Marathon 2018 – Melanie McAuliffe
It was an easy decision signing up for Albury's first "Murray Marathon Festival" as my mum and brother live there and I know how beautiful the paths are in the area. So I signed up and worked out a training plan (actually I did that in the reverse order) with a goal of beating my GOR time.
Training for my second half marathon was a lot more relaxing this time around, but in the last few weeks I started to doubt myself as my legs grew heavy and my knee made itself known with regular little twinges taunting me. So I took it easy and did a few little runs and rides while tapering.
Counting down the days and hours was fun with other SRC members and when we all made our way to Albury it was great to all meet at the park on Saturday arvo for bib collection. The weather was a bit crazy that day, it rained, storms loomed and the temperature dropped a little but hey when has the weather ever looked perfect for a planned run. At least it wasn't 40 deg.
I slept really well (despite being woken by winds and rain during the night), woke on time and was at the park just after 7. The temperature was perfect and the rain had stopped and as we were waiting for the race brief we saw Kathy and Narelle go past having just finished the first 18 kms of their Marathon.
At 8am we were off. And I was quickly reminded of all the hills on the course. The track was beautiful and it took all my will power not to stop to take photos when I passed a pod of pelicans (yes I googled that) and other gorgeous sites. As usual everyone on track was super friendly and supportive and there were plenty of places for spectators to stalk their family and friends on track.
It rained a few times but it was light and perfectly timed as it was starting to warm up and as part of the track was dirt the rain kept away the dust and loose stones.
The course was an 18km loop followed but a short 1.5km in and out. My knees held up ok, at 12 kms I stopped to tighten my braces but by 17 kms they were sore. The hills had taken their toll and on the declines I was running with my left leg out to avoid bending it (it must have been hilarious for whoever was behind me) I made up time on the straights and I managed to keep a pace of around 6.30 for the majority of the run.  Running past the start/finish at 18km was great as you saw familiar faces, heard cheers of support and knew then end was near (and another freaking hill). I had to walk the last hair pin and a little bit on the last hill but once I saw the finish line I picked up the pace (a fraction) and crossed the line. I did shed a few tears when I saw my time of 2:17 as I was sure I was over 2:20.
I quickly found the other SRC members and we cheered home the final runners. We didn't hang around much afterwards as due to the start times all being an hour apart we all finished within about 30 mins of each other.
Will I be back = YES, definitely. I loved it…..
Negatives: Moving forward if the event grows (and it will) the long staggered starts could be a problem as the Marathoners could literally run into the half marathoners as they start….. There was no bag drop, only 4 toilets and it needs a few more marker/volunteers/water stations and lastly there was NO MEDAL AT THE FINISH LINE ( they are posting them out!!)
Albury Half Marathon 2018 – Dylan Scoble
On Sunday the 25th of March Nan, Pa and I arrived at Norieul Park, Albury. After talking for a little bit we saw Kathy and Narelle run past us while they were doing the marathon. Then Steve, Tara, Sam, Melanie, Pa and I set off for the half marathon, at the start it was a bit crowded but after one kilometre everyone found their pace. I ran with Pa for about three kilometres, then I felt good so I gradually picked up the pace. At about 14 kilometres i ran past Mairead and Steve and Lydia Monk. A little bit later it started pouring down rain I kept a steady pace throughout the whole run and then at the last 100 metres I still had enough energy for a sprint finish. Overall the course was great, it only had a couple of big hills. Now at the age of 13 i can officially run a half marathon, and I am very proud of that achievement. Plus a time of 1:40 i can't complain with.
Name                                                    Event                                                    Time
Kathy Fuller                                       Marathon                                            04:08:28
Narelle Pell                                        Marathon                                            04:10:30
Dylan Scoble                                      Half Marathon                                   01:40:44 (1st 13-17yo)
Robert Ryan                                       Half Marathon                                   01:47:44
Sam Daniel                                         Half Marathon                                   02:05:21
Melanie Mcauliffe                          Half Marathon                                   02:17:20
Steven Travaskis                              Half Marathon                                   02:23:26
Tara Callingham                                               Half Marathon                                   02:23:58
Steve Monk                                        12km                                                     56:29 (2nd M40-49yo, 6th overall)
Lydia Monk                                         12km                                                     01:06:07 (6th F18-30yo)
Mairead McDougall                        12km                                                     01:14:49 (2nd F50-59yo)
| Date | Marathon | Kathy Fuller's time | Narelle Pell's time |
| --- | --- | --- | --- |
| January 14 | Hobart | 3:59:21 | 4:06:11 |
| February 25 | Wangaratta | 4:01:07 | 4:09:36 |
| March 25 | Albury | 4:08:28 | 4:12:30 |
| April 22 | Okeefe trail Bendigo to Heathcote | 4:15:37 | 4:20:58 |
| May 27 | Adelaide | 3:58:26 | 4:00:46 |
| June 4 | Traralgon | 3:58:15 | 4:05:10 |
| July 1 | Gold Coast | 4:18:39 | 4:08:42 |
| August 26 | Shepparton | 3:55:43 | 4:0054 |
| September 16 | Sydney | 3:55:08 | 3:55:07 |
| October 16 | Melbourne | | |
| November 18 | Queenstown NZ | | |
| December | TBC | | |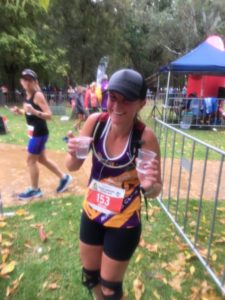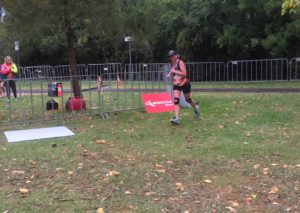 Mother Day Classic
If you can help out with the Mothers Day Classic as a pacer please contact Kathy Fuller or Narell Pell.
| | | |
| --- | --- | --- |
| | Race Pacers | |
| | Chris Nicholson | 5:00 run pacer |
| | help please | 5:30 run pacer |
| | Help please | 6.00 run pacer |
| | help please | 6.30 run pacer |
| | Sao Mai Tyler | 7.00 run pacer |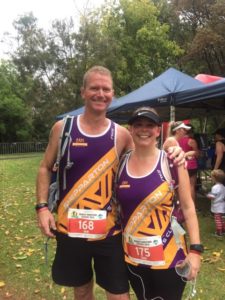 Cranking the speakers to stay awake? You can't fight sleep, even with loud music. Take a 15-minute powernap. Avoid drowsy driving. For more information please visit: http://bit.ly/2FLItWc
Please get a good nights sleep before driving to your destination this Easter. Being tired is the equivalent of drink driving.
https://www.facebook.com/TransportAccidentCommission/videos/1800600090000661/
https://sheppartonrunnersclub.com.au/wp-content/uploads/2018/03/29351830_10216003890679269_4360836703165064291_o.jpg
1536
2048
admin
https://sheppartonrunnersclub.com.au/wp-content/uploads/2017/06/SRC-Logo-300x221.png
admin
2018-03-28 11:48:09
2018-03-28 19:54:57
SRC E-news - Albury running festival