Celebrating 40 years of SRC – 1979 – 2019
Club News
Athletics Track – The Shepparton Runners Club has booked the athletics track for the following Tuesdays for our training session.
March 27
April 3
April 10
April 17
April 24
At this stage the club doesn't anticiapate any further bookings until Sprng. If this changes we will let you know. So get in now and make use of this opportunity.
Useful links – Do you want to know where the closest 50 parkruns are to you. And it works if you are travelling anywhere in the world. Click on this link and fill in the parkrun name
https://touristtool.mybluemix.net/#r1x3h8t59x4h
Well done to everyone that ran at Numurkah this morning. We had the following podium finishers;
Jarrod Minogue – 2nd in the 5km
Gerard Montgomery – 3rd in the 10km
Hayden Reynolds – 2nd in the under 16 10km
In addition, Shepparton Runners Club came second in the 5kms team's event. (Next year!!!)
Run the Course – On Labour Day last Monday, Tara and Sam did the Run the Course fun run at Seymour. This was a 7.5 km run through the shady golf course. Along with Allan, Kerry and Mairead, SRC was nicely represented. Every finisher received a medal made from a gold golf ball and a bag of goodies. We then took advantage of a bike ride on the Great Victorian Rail Trail nearby. bt Sam Daniel
Murray Marathon Running Festival – Albury
| | |
| --- | --- |
| Name | Distance |
| Kathy Fuller | Marathon |
| Narelle Pell | Marathon |
| Steven Trevaskis | Half Marathon |
| Sam Daniel | Half Marathon |
| Tara Callingham | Half Marathon |
| Melanie McAuLiffe | Half Marathon |
| Mairead MacDougal | 10 km |
NB. Kathy and Narrelle will be running their 3rd marathon this year to raise funds and awareness for GVCASA and the prevention of child sexual assault.
Despite training for the marathon Steven Trevaskis has downgraded to the half marathon due to a knee niggle that has reduced his training.
Remember to check Strava and Facebook from 10 am onwards to see how #sheppresent went.
Cadel Nicholson AKA Delly Nick
Cadels ran 137 Parkruns in Shepparton to make his total 150 parkruns. Congratulations Cadel on 150 parkruns.
Year and Pbs
2015 24:32
2016 24:40
2017 23:27
2018 23:45
Well done Cadel! Massive achieving. You have pretty awesome parents that help make this happen for you! Cudos to these two Chelsea and Chris Nicholson. (QUOTE from Kathy Fuller on Facebook)
 I didn't organise myself enough to get a runner profile for the week. So instead I did this!
Runner Profile
A less know elite runner in Lee Troop
Lee Joseph Troop (born 22 March 1973) is an Olympic marathon runner from Geelong, Victoria, Australia. He started out as a long-distance track runner and he represented Australia in the 5000 m at the 1998 Commonwealth Games and attended his first World Championships in Athletics the following year. He broke the Australian record in the 5000 m in 1999 and changed to the marathon distance in 2000.
He made his Olympic debut in the 2000 Olympic marathon race in Australia but finished in 66th place after an injury. Further injuries interrupted his next two seasons, but he returned and finished in 17th in the marathon at the 2003 World Championships and 27th at the 2004 Athens Olympics. He qualified for the 2008 Beijing Olympics but despite his aim of making the top-ten, he finished in 60th place.
Best Results

2K
1:00:46
2009
2009 Great Australian Run
5K
0:15:24
2014
Balyang Sanctuary parkrun #99
10K
0:29:03
2011
Lauceston 10km 2011
Half Marathon
1:02:56
2008
2008 Gold Coast Airport Marathon
Marathon
2:10:31
2007
real,- BERLIN-MARATHON 2007
Kate and Paul Dainton
Not bragging but it's not every day you visit rice terraces and temples, eat a buffet Asian lunch on the edge of a volcano and drink Luwak coffee (Google it). But that's what Kate and Paul Dainton are doing.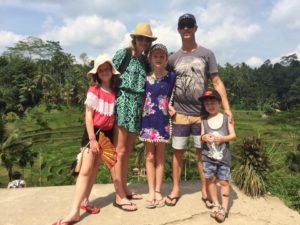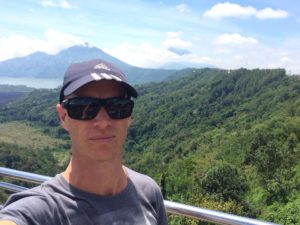 From the Performance Project
THE PROBLEM WITH NEW YEARS RESOLUTION –
I thought about writing this article a while ago, but found it pointless, as it wouldn't resonate as many people as it would now. Now lets not kid ourselves, we all know that we have stopped striving for our resolution, whether being fitter, wealthier, more compassion. And don't be disappointed about that as the whole resolution thing has failed us, it's an impossible mission that only the 1% can achieve.
I wouldn't expect you to go from A to B straight away, but the resolution makes it sound like that with no struggle, no hardship, hence why everyone makes one and feels good about it.
So why is it so hard? Why is it a plan for failure? Answer → Motiviation.
Motivation is overrated, it comes and goes and is very unreliable. Its that 1% who are motivated everyday and can create change in there life and stick to it. But for the majority, we are motivated for one month, one week, one day and then CBF the next!
SO, what can we do instead? Firstly, drop the tag of resolution, its not a diet that you try for a while then change to the next one, this is a lifestyle/habit change, its lifelong!
Secondly, lets be super, super clear on the end result, the final product, and what sort of emotions are behind it. There is a difference between toning/losing 5 kg, and losing 5kg, dropping 5cms of your waistline to fit into your wedding dress/suit. OR earning 100k in the financial year, and earning 100k to have more financial freedom to do more of things you love or to help disadvantage people.
Thirdly, there is a process to creating a behavioral change, from creating a routine → habit formation → behavioral change. This is the most important part, and where most people fail as they skip the routine and habit formation straight to behavioral change. So, how do we create this routine?
It starts with having a plan, structure and time management around the routine, as people are mostly time poor and excuses will come through not having time. So for example your trying to lose weight, and you know your don't get home till 8pm, your tired from a long days work, I know for sure the last thing you want to do is cook a healthy meal.
BUT, what if you knew that, and were in the routine of meal prepping when you had time to prepare it all. And in the routine of going to the gym at a specific time each day, or you make adjustments knowing your schedule. Fail to plan is a plan to fail.
When you get really good at structuring and planning your life out for what's important for you, it becomes habitual, then ultimately a behavior.
https://sheppartonrunnersclub.com.au/wp-content/uploads/2018/03/29250203_10213900808131948_2560903567686762496_n.jpg
960
540
admin
https://sheppartonrunnersclub.com.au/wp-content/uploads/2017/06/SRC-Logo-300x221.png
admin
2018-03-22 11:48:55
2018-03-22 11:48:55
SRC E-News March 23