SRC NEWS
SRC Presentation night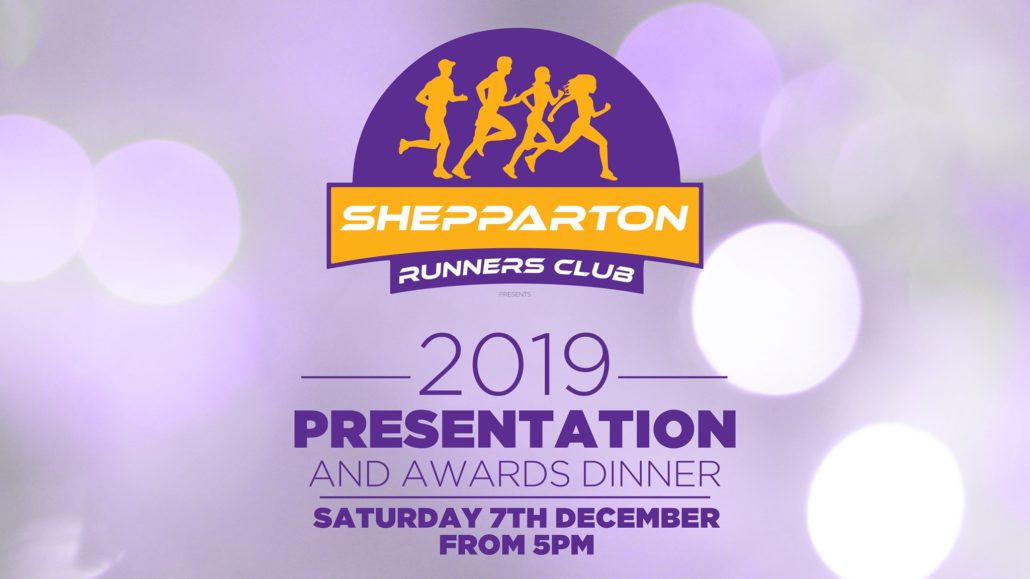 Shepparton Runners Club presents the 2019 Presentation and Awards Dinner on Saturday 7th December at the WB Hunter Pavillion, Princess park from 5pm
PRICE: $20 per adult & $10 per child | Drinks at bar prices | Jumping Castle, Lucky Door Prizes. All welcome (kids, grandkids, parents, partners) RSVP by 3rd November and to be paid by 7th November. Tickets can be purchased at https://sheppartontickets.com.au/event/10611?fbclid=IwAR2g-EuqNYFu0l4i-r3Kn3Xn0NQglpdVXNQqOzAsnZtZlOvhL8A_WYKVXEc
---
SRC Bunnings BBQ
November 23.
Melanie has a roster set up for the BBQ. Please see her to put your name down on the roster. Every hour every volunteer helps.
---
Runner Profile
Adrian Jones
List of PBs.
Best PB changes every day – Most Days Lived.
Parkrun is 22:24.
10km to just under 49 (in Club Run).
How long have you been running?
Started less than 5 Years ago.
Never been previously able to run any distance – used Couch to 5k to get started to be able to actually run the distance. Started running basically to get fit and helped drop 20kg of weight. Initially speed was very slow but was able to build this.
What do you do other than running for exercise?
No other exercise – I am not a gym junkie and not into bike riding as whenever I ride it always into the wind.
What other activities fill your time?
Strangely enough I work full time – I do like to get out and walk my dogs – who thrive on the opportunity to get out. Plus of course my family with six grand kids.
Do you have any rituals before a run?
Monday Wednesday and Friday I am up at 5:50am and by 6am I start running – generally 5 to 6km sometimes 10km if I am preparing for something and I start slowly and gradually build up – I don't have a warm up as such but I do start like a warm up probably because I am still asleep for the first 2km. The other days are evening sessions with the club, Parkrun and usually a gentle run or walk on Sundays.
Do you agree that anchovies are awesome?
You can not go wrong with pineapple.
What future goals do you have with running?
I was going to do the half marathon last year before I got injured so looking to do this next year.
Will Seb ever run a full marathon?
It is hard enough to get him out to run let alone a full marathon and the short answer is no.
Do you have a favourite event or place to run?
I have enjoyed the 3 Run for Kids events I have done and enjoyed achieving 5 Minute per KM in first event of this over 14km. Looking to running Melbourne Marathon next year and also the City to Surf in Sydney – enjoyed the Sydney Bridge run last year.
Have you considered an international event?
Only thing I have done is doing Parkrun in UK & Ireland in 2017 – looking forward to doing the same next year in May.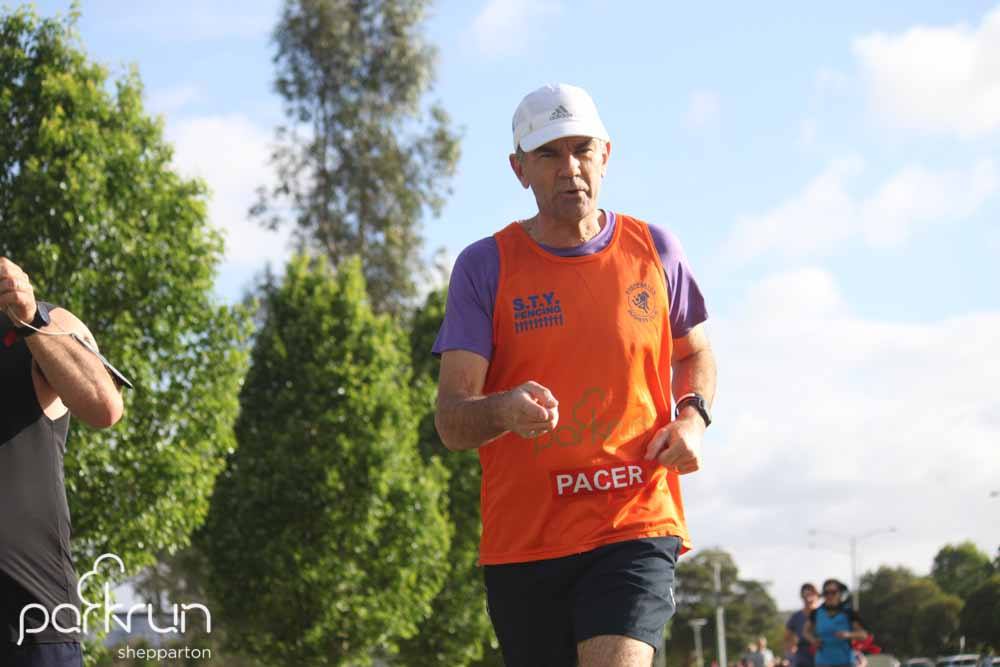 ---
The Four Vines Experience
The Four Vines Running Festival experience is running and weaving through four working vineyards, it's sprinting up the finish straight and sipping wine as you cross the finish line, it's about spending an afternoon in the sun with family and friends at the Finish Line Festival. It's more than a run and in 2019 we're also raising funds for the local Nagambie and Bailieston CFA brigades.
When entering please select the Shepparton Runners Club team. The Shepparton Runners Club has 12 runners #sheppresenting. This is a fun event on an extremely picturesque setting.
---
MOVEMBER CHALLENGE!
Grow a Mo in November and win a prize! The best Mo will be awarded at presentation night. More details to come
---
Run Against Violence
What is it – Run Against Violence is a volunteer-based, member association established to use running and other sporting activities as a conduit for engaging the broader community in family violence prevention.
Starting 22 November 2019, groups of up to 20 people can walk or run 1300km from Broken Hill to Sydney. The route retraces the real-world 2017 StepsTogether Ultramarathon. This Challenge is the only opportunity you have to run this route, virtually. More than 2200 people across the world participated online in our last Challenge. This year we expect it to be even bigger.
The best part is that while you're having a heap of fun, you also get to be a super-hero. By taking steps together, you will make your community a better place for others.
We are on a mission to create a positive culture within our local communities, to remove the stigma and social barriers that often stop people from talking about their experiences with violence and asking for help when it is needed.
Our approach is inclusive. We believe that anyone can be a target or perpetrator of family violence and that we all have a role to play in prevention. Whether you run, walk or roll, everyone is welcome
How can runners get involved –
A few years ago Mairead Macdougall, Megan Wood, myself and a few others captained by Julie Brock Thomas participated in the Run Against Violence virtual challenge.https://www.facebook.com/runagainstviolence/Last time our team was heavily stacked with marathoners that could clock up big weekly km. This year it would be good to have more participants in our team and not rely on the marathoners. You don't have to be one of the 150 SRC financial members to participate in this virtual team challenge/cause. EVERYONE IS WELCOME
The entry fee will go through Julie, so don't enter directly yourself. PLEASE ADD YOUR NAME WHEN MAKING THE DEPOSIT SO JULLIE KNOWS WHO HAS ENTERED. HER BANK DETAILS ARE – Julie Thomas BSB 063698 AC No. 10298179
Frequently asked questions click here.
---
Recipe of the week
Sundried Tomato, Spinach, and Cheese Stuffed Chicken
Ingredients:
Two large chicken breasts
3/4 cup Kraft Sun Dried Tomato Vinaigrette Dressing & Marinade (salt and pepper and olive oil would also work fine)
1/2 cup sundried tomatoes
1/2 cup roughly chopped spinach
1/2 cup feta cheese
1/2 cup mozzarella cheese
Instructions:
Marinade the chicken breasts in the dressing for a few hours (I actually skipped this step. I just dumped some on right before I cooked them because I was doing it last minute).
With a large sharp knife, carefully cut the chicken breasts like hot dog buns. Don't cut all the way through.
Open the chicken breasts up where you cut them and layer on the remaining ingredients. It's okay if you can't fit all of it in, you can just leave some out. Just squish in as much as you can.
Stick a couple of toothpicks in near the opening to keep it all together.
Heat up a pan (I used a cast iron skillet) and sear the meat on both sides. You can lower the heat and continue cooking the meat on the stove until it's done or, if you're using a cast iron skillet, you can put the pan in the oven at about 190 c.
You could also just completely cook it in the oven on a baking sheet if you don't feel like searing it. Just make sure you cook it until the center reaches 73 c. on a thermometer.

https://sheppartonrunnersclub.com.au/wp-content/uploads/2019/10/73290801_1415274615297337_3697431942333988864_o.jpg
1152
2048
admin
https://sheppartonrunnersclub.com.au/wp-content/uploads/2017/06/SRC-Logo-300x221.png
admin
2019-10-31 11:10:46
2020-11-17 11:40:12
SRC E-News Nov 1