SRC NEWS
Get your registrations in for Sunday's 5km handicap –
Sunday October 27, first runner starts at 8:15 am. BBQ afterwards. Click on the link to register.
https://docs.google.com/…/1FAIpQLSffD5zWXel1Hwu5N…/viewform…
Start list is taking shape with 24 confirmed so far. Chris was busy last Thursday measuring out a new 5 km handicap course. But you have to come Sunday to experience it.
Runner Profile
Chris Nicholson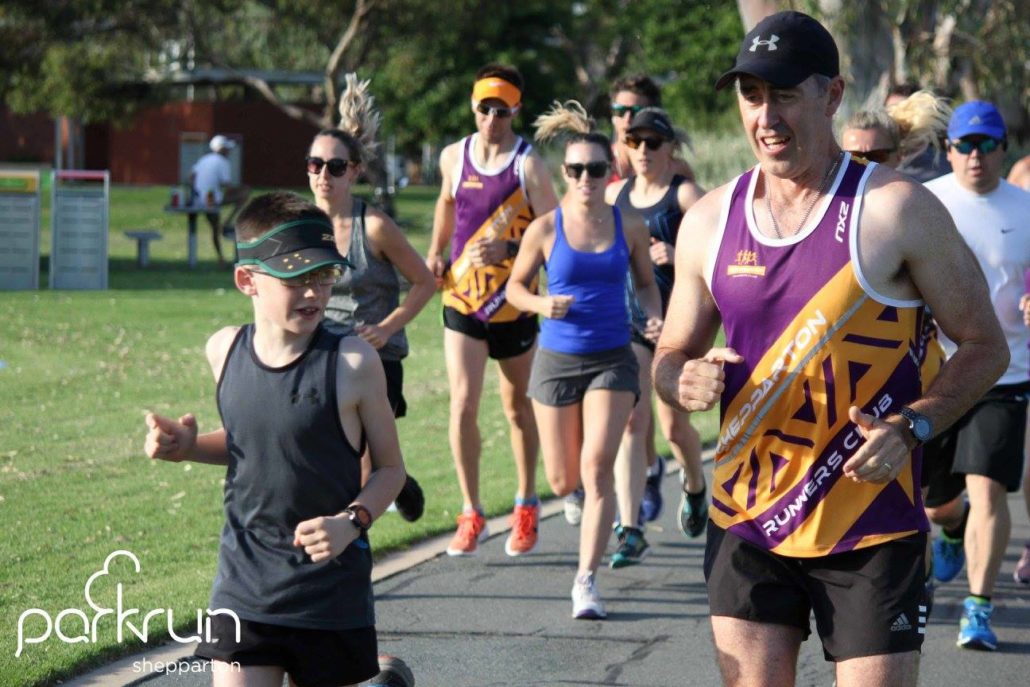 What prompted you to join SRC?
I joined the SRC a couple of years ago after attending a few of the SRC monthly handicaps and subsequently had got to know a lot of the existing members. I saw the SRC as a group of likeminded runners where I could attend training sessions and also seek advice from that ultimately could improve my running. Up until that time I was doing most of my running on my own and in hindsight doing most of it too quickly.
Which distance/event is your favourite?
I like Half Marathons. The distance and effort level seems to suit my running style best. It seems to be a happy medium between the hard faster speeds of the 5-10 km and the long endurance effort required in the Marathon. I also like that fact that unlike Marathon training, the training required for the Half does not eat into my family time as much.
Do you have any routines/OCD stuff before a run?
When training for an event I like to simulate the race conditions as much as possible. This simulation will include sessions where I run close to the distance (albeit at a slower rate i.e. close to 40 kms in Marathon training) wearing exactly what I'm going to wear on the day, down to the underwear. I will also simulate the Gel and fluid intake. It's a mental thing for me so I know what to expect when I'm running the actual race. Also I can look back on the training when it hurts during the race and tell myself you've run this distance before so suck it up princess and just get on with it.
Are you married to any brands/products?
I have joined the cult of Steigen and will only purchase their socks now. I currently wear Brooks and find that I can get super high mileage out of their shoes compared to other brands which is important as I currently average somewhere between 60-70kms a week so I tend to go through at least 3 pairs of shoes a year. As someone that is prone to cramping in longer events I also swear by Crampfix. It tastes awful (Think swallowing extremely salty vinegar) but what ever is in it works miracles.
Should pineapple ever appear on pizza?
Yes. I love pineapple, the more the better. It's those little hairy, salty, fish that should be banned!
Got any bucket list events you'd like to participate in?
I had running a satisfactory time in a Marathon on my bucket list which I managed to do at Shepparton this year so I've ticked that box and moved on. After hearing Coach Chris and others talking up the Gold Coast I've locked in that, along with the rest of the running members of my family, for next year in July. I'm also going to give trail running a go. I like the thought of running through the bush rather than suburbia so I'm hoping my dodgy ankles can take the strain of the uneven ground.
What hobbies other than running do you have?
What is there life outside of Running???? I like being outdoors with my family, particularly in the bush. So anything that gets me out and away from crowds of people gets a tick from me.
Upcoming events?
21.1 kms at the Goldfields Trail Run in late November is about the only thing I have locked in for the rest of the year, that and running a PB at parkrun!
Melbourne Marathon
My 1st Marathon.
Felicity Hall
I distinctly remember standing in a big circle at my first Tuesday night running session. Everyone was sharing their goals for 2019 and mine was to finish the Melbourne Marathon in October. I'd only just started running, I wouldn't have even ran 10km before, so to think I was only giving myself 10 months to do the training in was a little daunting.
After months of training it was time. I had a terrible night's sleep the night before, I lost count of the amount of times I checked my alarm. I remember Chris saying 'get a good night's sleep the night before the night before' and how true that is!
D-Day – Walking down to the MCG from my hotel the atmosphere was electric, everyone seemed to be walking in the same direction, anticipation and excitement filled the air. I got to the 'G' just after 6am and parked myself in the biggest toilet line in history! But hey if you have to wait around, it might as well be in a toilet line!
I made my way to the start line and found the 4:30-5hr group, and I was so excited, this was it. Gun goes off and we all set off, nice and steady, over the start line and I press start my watch. 'Start slow and finish slower' I heard someone say.
Got to Fed square and over to my right I spot Nat, Grant and Tara. Yes, I'm not alone in this! Grant was fantastic, our coach for the day. We were blessed with his tips, pacing and encouragement, it was amazing. I truly am grateful for finding those guys a long my way.
Got to the 10km mark – didn't even realise. 20km mark started to feel a little tightness here and there. Gels and extending my stride definitely made the body feel better. 36km mark both quads cramp at the same time!! Another gel and quick walk/ stretch and they release.
A long the entire course it felt like people where all cheering for you! Little kids handing out lollies were the best! Seeing yellow and purple tops pass by, giving encouragement to each other really lifted you. Running down Brunton Ave, seeing all the SRC people, hearing them cheer felt fantastic, nearly done. Run into the MCG and it really hit home that I'd done it. As I'm running around the ground, I see my family and friends in the stands. I crossed the line (something I'd done 1000 times in my head( and pressed stop on my watch and started crying! I just thought what an accomplishment!!
It was such a great experience and 1 I won't forget for a very long time. Thankyou so so much to Chris and Norah Armstrong and all the SRC, what an awesome bunch of people!
Official time 4:48:31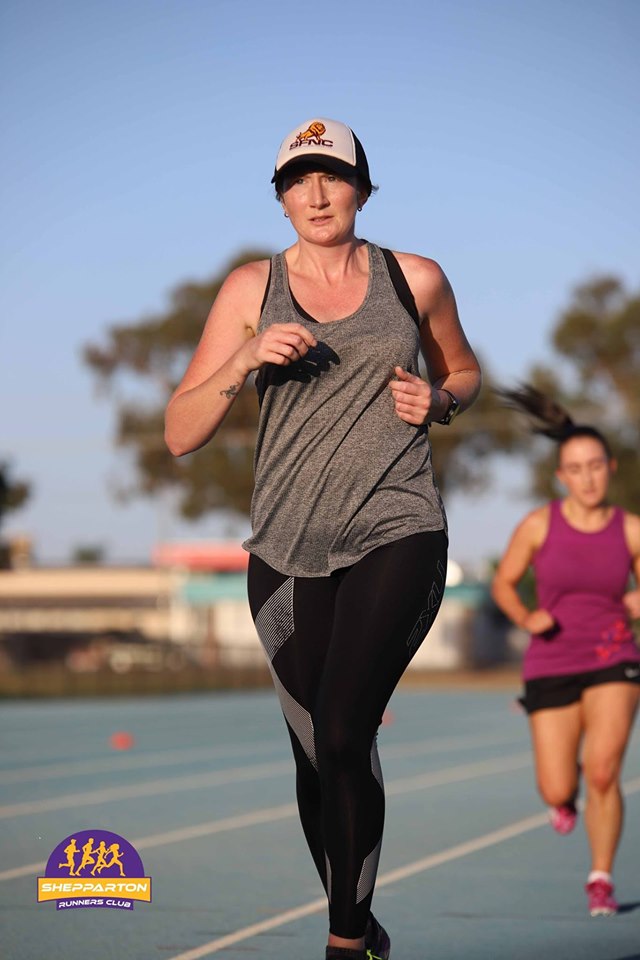 Where in the world are Sam & Tara
Run report: Precint 18 parkrun.
While on holiday in Malaysia last week, we had planned on participating in a parkrun out in the suburbs of Kuala Lumpur. In the lead up I followed them on Facebook, and saw a request for volunteers that coming Saturday. I popped off a message to the RD, and next thing I know, Tara and I are pacers in our first go at voluntourism. It was a balmy 28 degrees, with 85% humidity, but we learnt from the previous week at another parkrun to take a towel from our hotel to soak up the sweat. We made some new friends, and helped out at our favourite Saturday morning activity.
Week Nine – International parkrun Voluntourism, more holiday eating and 20 weeks to go
AN ACCOUNTABILITY BLOG FOR ME TO ACTUALLY TRAIN FOR THE NAGOYA WOMENS MARATHON 2020. YOU CAN'T REALLY WING A MARATHON!
Click here to read Tara's blog

https://sheppartonrunnersclub.com.au/wp-content/uploads/2017/06/SRC-Logo-300x221.png
0
0
admin
https://sheppartonrunnersclub.com.au/wp-content/uploads/2017/06/SRC-Logo-300x221.png
admin
2019-10-24 11:18:47
2019-10-24 11:18:49
SRC E-News Oct 25