Coming soon – Melbourne bound, we interview those #sheppresenting in Melbourne (October 13) and see how their training has gone and find out what they are hoping for in Melbourne.
We have 23 SRC members confirmed so far.
Marathon Nathan Stoate Grant Hicks Natalie Hicks Anna Turnbull Kate Dainton Laura Smithers-Shaw Felicity Hall Trevor Dainton Harry Ukich Jodie Redfern Hamish Reid Phillip Healey
Half Marathon Amanda Heard Kirsten Arthur Norah Armstrong Chris Armstrong Bronwyn Cole Chris Banning Helen Reynolds
10km Cate Aitken Rosalie Smith Chris Harvey Debbie Harvey
Runner Profile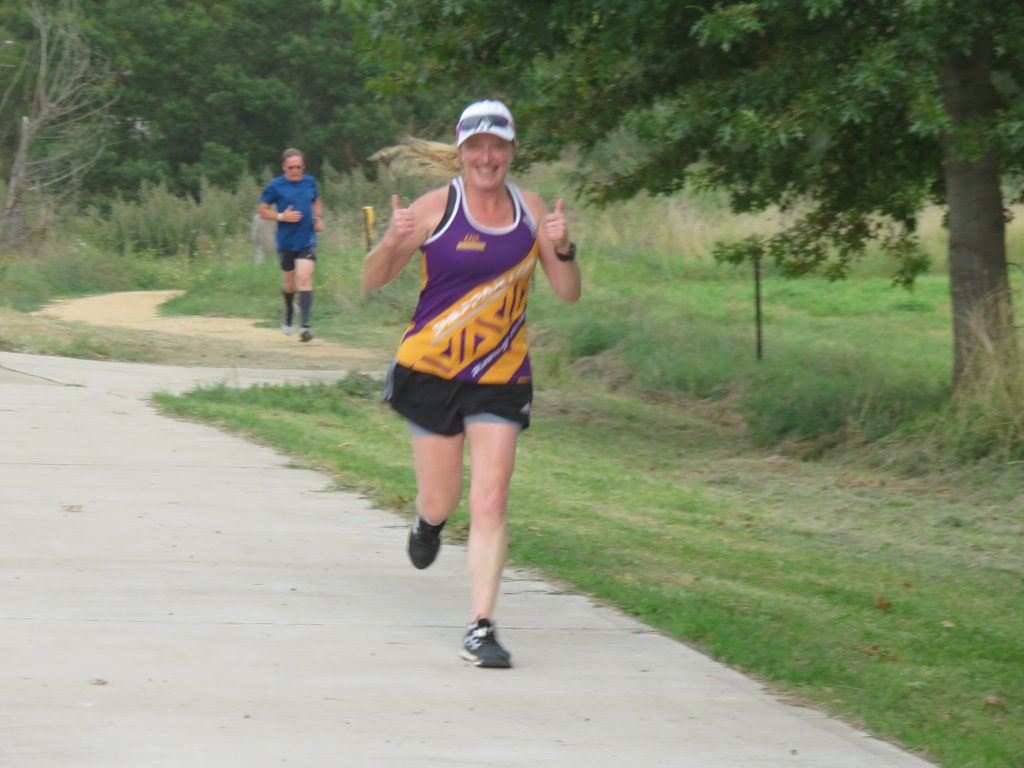 Hi, My name is Lee-Anne Kirschner and I am 47 but don't tell anyone. I started running because my silly sister tells me they are starting a free 5k run at Berwick Springs near her house. I was going to the gym regularly and treadmill running but never really attempted to run outdoors. Little did I know that Berwick Springs parkrun was their very first event as well as mine. I ran it way too fast because I thought I had to, but once I finished I was already hooked by the atmosphere and the variety of different runners. I saw 50 and 100 milestone t-shirts and already started thinking that maybe I could achieve these t-shirts also. I was moving to Shepparton but I overheard that parkrun was starting up there, I thought how exciting, not knowing that Allan was talking to the run director at the time. I didn't know Allan. The rest is history. Parkrun has become my life and my work and family have had to accept that nothing is arranged around 8 o'clock Saturday mornings. My pb is 23.28 but I think that was a fluke. Hahaha! In the last 5 years I have many opportunities to run tourist parkruns, 52 in fact, I have slowed down touristing but I have rated all my parkruns and created a ladder from 1-52. Number 1 is Wilson Botanic and number 52 is KM Reedy Reserve. And yes Shepparton comes in at 11. Was sitting in top 10 until I did Sunbury. All parkruns are unique but one thing for sure is that they are all inviting and friendly and encouraging. I have been asked "When do I wear my purple tutu?" The purple tutu is worn only on special occasions and everyone is welcomed to wear one, it is when you visit an inaugural parkrun. It is to celebrate the birth of another parkrun. So don't be shy and wear one if you get an opportunity to go to a new parkrun. When I am not running, I am meditating, colouring, walking the dog, working, taxi mum, eating and ON MY PHONE. I have a future run coming up but I am a little nervous about it. I am going to participate in the Bathurst Mt Panorama Hot Lap Punish Run on the 27th October. The same course the V8's cars race around. Its 6.213 kms, 174 metres elevation gain and first 3kms is uphill so I need to be fast enough not to be picked up by the bus and as you know Shepparton is flat. A few trips to Mt Major is in order. I don't take my running too seriously, I do like being competitive but I am very thankful at my age that I can run, I can run injury free and enjoy running with like minded friends. Besides if I didn't run I would be a size of a house as my eating is enormous. I want to eat all the time but my favourite post run meal is pizza and a chocolate or strawberry milkshake and lots of it.
Surf Coast 100 km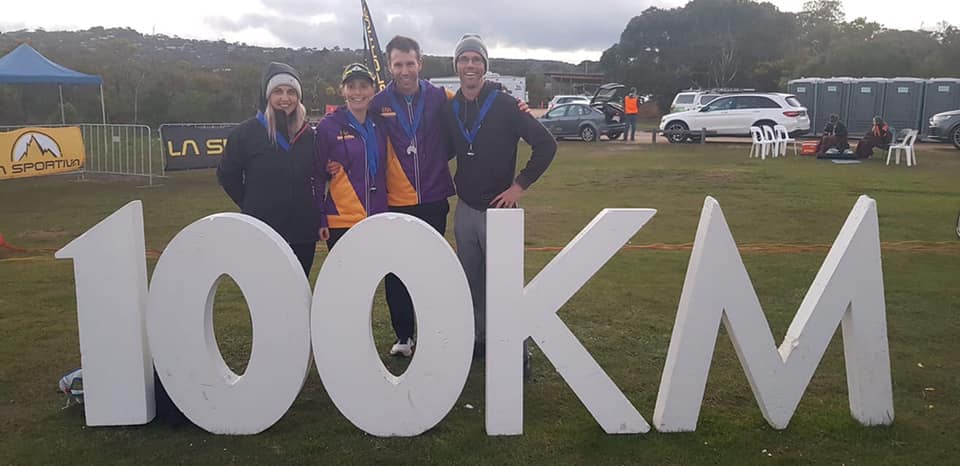 Team Burning Sensation are back together again this year and I had Leg 4 (24km). I had never ran this far before or that far on trail so I was pretty nervous. I roughly knew I'd be starting between 3pm -4pm depending how Chris, Nat & Grant went. Grant true to form and consistent as ever arrived at the checkpoint 3.20pm a quick timer bracelet swap and I was off.
The first 4km was in bushland and I had to concentrate to not bust an ankle. Once up the incline the view was amazing looking out to the ocean. Great photo that one then down the other side along gravel paths. I met up with a horse trail group walking up the stony path so another photo and drink.
9km in and time to scramble under the road bridge before a flat path and checkpoint before the lighthouse. Feeling good at this point and walked for a bit and had a gel. Whoop whoop Nat go girl then the boys at the top.
So from hear the views were beautiful looking out over the ocean and trail winding through shrubs, little flowers and fairy wrens. Next point was Urquhart's Bluff and the crew waiting on the beach. Hi fives and time for the 6km sandy stretch for home. (14km and another gel). The breeze was cool and luckily behind me. I tried to keep out of the soft sand and push forward. This stretch was about 6km and at 17km the sand got a bit firmer (winning). 19km up the stairs and along the trail to Angelsea Surf Club before a bit more sand along Angelsea Beach. Left turn onto the boardwalk and muddy path to the finish line, we finished in a time of 10 hours 35 minutes and a handful of seconds. Time to eat my body weight in pizza from The Captain.
Regards
Norah Armstrong
Parkrun
Shepparton park runners were spotted in many places this week: Tara and Sam Daniel at Hagley parkrun, the Reynolds family (Hayden, Craig, Justin, Helen, Lee) at Studley parkrun, Shane Colbert at Portland parkrun, Sue Olley at Wilson Botanic parkrun and Peter and Glenys Frizzell at Sunbury parkrun.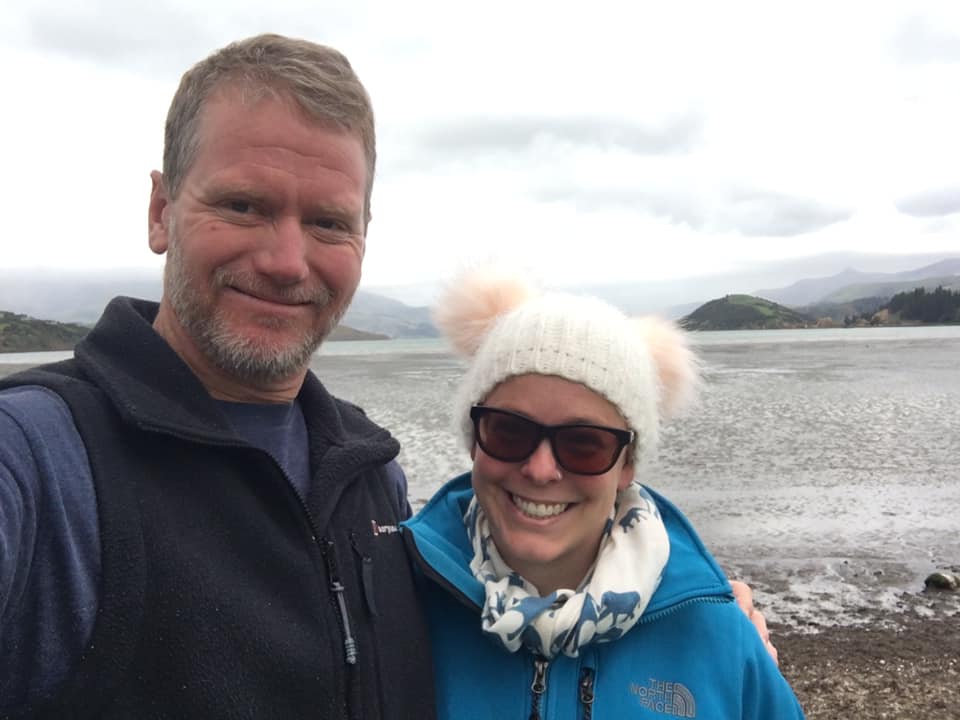 Wangaratta news –
A reminder that Ned Kelly Chase entry fees rise on 1 October, and no entries received after that date will be mailed out. Jump on board now for best value and to enjoy this event that doubles as the AURA 100km National Championships this year. www.nedkellychase.com.au/entry/ for all the details of this 27 October event.

Wangaratta Marathon and Fun Runs entries are also open right now. We had terrific entries on opening night and look set for a great 10th anniversary, 2020 event. It all happens on Sunday 23 February 2020.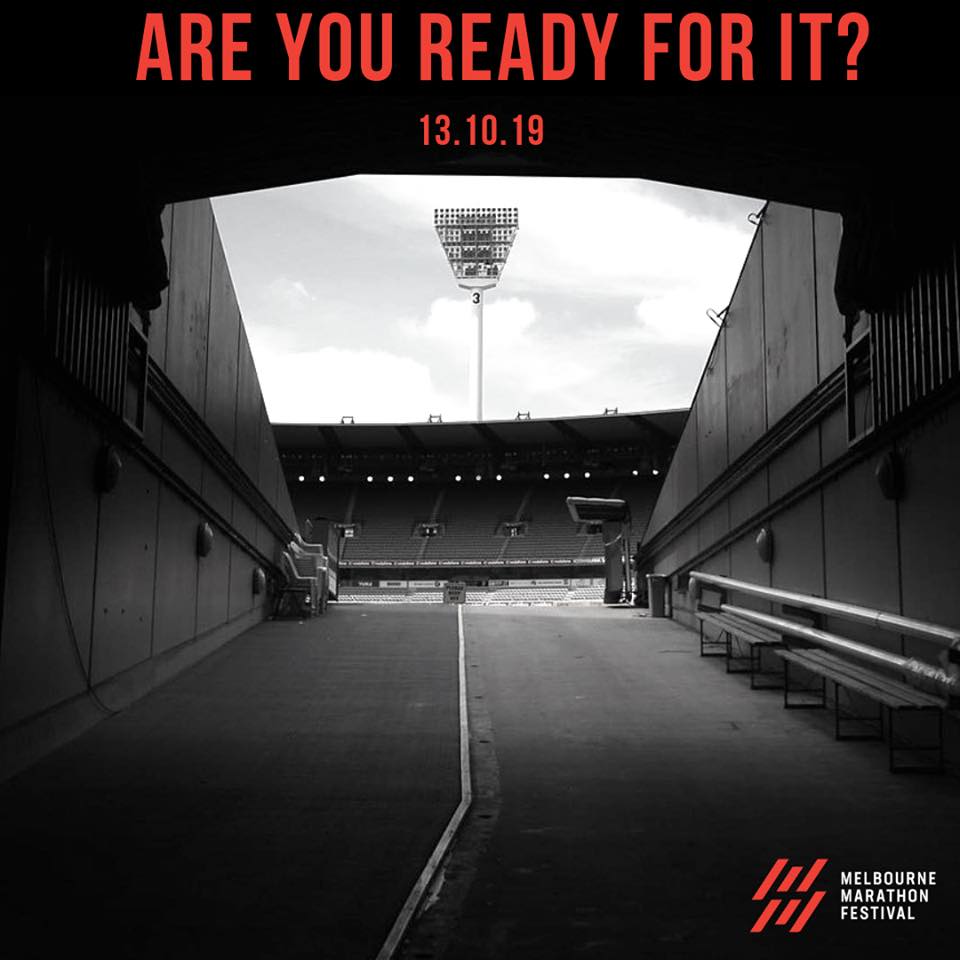 Further reading
How long can you go without exercise before starting to lose physical fitness
Swirled looks at how long you can go without doing exercise before it starts to impact on progress you have made, looking at cardio, muscular endurance, strength, and flexibility.

https://sheppartonrunnersclub.com.au/wp-content/uploads/2017/06/SRC-Logo-300x221.png
0
0
admin
https://sheppartonrunnersclub.com.au/wp-content/uploads/2017/06/SRC-Logo-300x221.png
admin
2019-09-26 01:41:16
2019-09-26 01:41:18
SRC E-News Sept 26