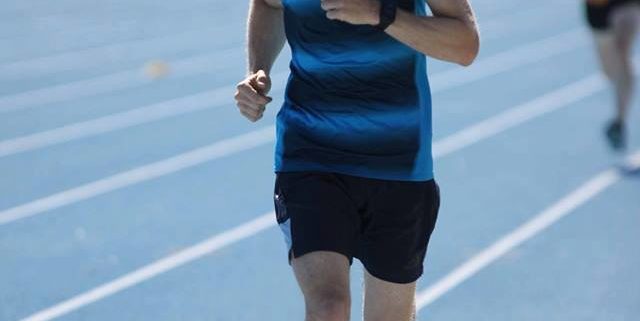 Club News
St John's Ambulance – Defibrillator Delivery and Training
Date:     Thursday 24th May 2018
At:          Clubrooms
Time:    7pm (following running)
The club will supply some food for those that are staying.  Could you please let Rosalie Smith know if you will be attending.  Email:  ringrosebss@gmail.com
Training sessions & Membership. 
Please note- the Tuesday training session with Chris Armstrong coaching is not put on for free for the public. The sessions are provided and paid for by the Shepparton Runners Club.  These sessions are free to Shepparton Runners Club members. If you want to take part in these sessions we invite you to join the Shepparton Runners Club.
To become a member of the Shepparton Runners Club please visit our website https://sheppartonrunnersclub.com.au/ and click on the tab Join us.
Regular Tuesday sessions are at the south end of the lake, with the following track sessions at the Shepparton Athletics Track all from 5:45 pm.
Tuesday May 22nd
Tuesday June 19th
Tuesday July 24th
And the Shepparton Runners Club also provides an easy training session on Thursday from Princess Park. Even though this is an easier session, you will find all good training plans have an easy mid-week session.
Runner Profile
Name Paul Dainton
Age 40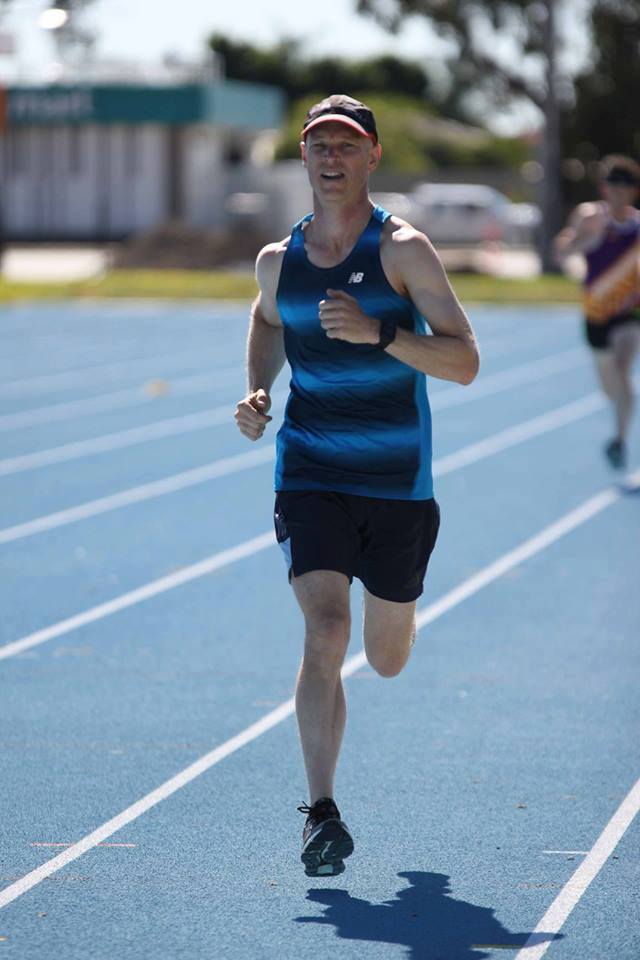 5km – 19:34
Half marathon – 1:53:00
What inspired you to start running?
For fitness and health benefits
How many years have you been running?
Since started running around Princes Park in Carlton when we lived down there, I have been running on and off for fitness for years.  Through work a few years ago I got asked to compete in the Corporate Triathlon in Melbourne so have been more seriously into fitness ever since
Typical training week
Varies depending on what training for – last year and through to end of summer was training for half Ironman and triathlons so swimming and riding a lot as well but now concentrating on more running mix of distance and intervals, though I'm not strict and just do what I feel (or have time for).  However, my favourite exercise which I do at least a couple of times a week, and have done for quite some time, is a variety of high intensity strength training in my shed.
Goals
Hopefully a full Marathon – either Shepp or Melbourne, but the idea of full Ironman is still lurking in the back of my mind
The biggest challenge in running
My biggest challenge is planning and training sufficiently for an event – niggles/injuries and finding the time to train particularly when Kate is training for these distance events too
The biggestt breakthrough in running
Discovering the importance of variation including sprints, intervals and high and low intensity periods.
Most enjoyable run
Generally, when on holiday just casually running or trails or paths in the hills or by the beach – along the beach in Bali recently comes to mind.  But the most enjoyment (or sense of achievement) I have got from one particular run is from the Half Ironman last year.  Leading up I was worried about how I would perform (or even if I would finish) and after getting off the bike was struggling (my chicken legs were not made for pumping pedals!), but I seemed to only get stronger in the run and although run time was still around 2hrs, passing many that had overtaken me on the bike and finishing well, is something I'll never forget
If you could run in any event where would it be?
No place or length specifically, just any event by the beach or hills where it's not too hot!
Who inspires you –
At the moment – Kurt Fearnley.  I have always admired him when seeing in him compete in the Olympics or listening to his speeches, but after watching his final event – Gold in the wheelchair marathon in the recent Commonwealth games – I decided to read his book.  Now after learning of his life story including training and competing and the details of crawling the Kokoda track and crawling around on the deck of the winning yacht in raging seas in the Sydney to Hobart, I have drawn on this inspiration daily.  Incidentally, he calls his wheelchair his "legs".
Best advice would have been –
We have all had the advice, but I didn't listen or care for a long time – eat properly.  Advice now would be to do some research on this as what we are being told is not necessarily the best advice, and although not for everybody, give a ketogenic diet a go.
Any funny or notable moments –
Can't really think of anything funny, but fun and notable – experiencing Mad Cow Mud Run and Bright Spartan Race a couple of years ago with Kate.
Cheers
Paul
Up Coming races
Next
Euroa parkrun launch.
46 Kirkland ave Euroa. Google maps and more information here 
Remeber to click going on the above link so other know you are going
All other events are here under the event tab, and remember to click going if you are going so other people know who else is going.
Further reading
– The things you learn as you get older
The older I get the better I was.
– Steven Trevaskis
Up until 10 years ago, I could rely on youthfulness to run long distances in a time I was happy with without getting injured. During the week I would run 10 km two -three times per week, and on the weekend I would run 20 or 30 km on Saturday with 10 km on Sunday. Every session was run at about a 5 min/km pace. Races up to a half marathon weren't run much quicker. This worked for me without injury and I could run up to 4 marathons per year doing this training. Add on about 10 birthdays and the body started to say I can't continue doing this and just because it worked before something now needs to change.
So along comes Chris Armstrong and a lot of research all stating the same thing. The biggest wake-up call was to run your long runs at a slower pace. If I was doing a 20 -30 km every Sunday it shouldn't be at race pace with an aim of a PB every week. What worked before was now wrong. Well, it was wrong before but I didn't know any different.  Everything I read backed up what Chris was telling me. The idea behind this slow long run was to conserve energy so I wasn't fatigued for the shorter quicker sessions during the week.
Also, the other thing I needed to learn was dealing with injuries and little niggles. Niggles now are seen to be part and parcel of running in later years. And again several people from elite runners to triathletes pointed me towards deep water running as a method of recovery and low impact training.
Set new types of goals was now the order of the day. I'm pretty sure lifetime PBs are in my past. Thankfully, running provides such a diverse range of events and goals to achieve for all of us, no matter where we started or where we are finishing. Complete a set series of races in your hometown or further afield. Take on the challenge of a new distance or discipline like trail racing. Raise money for charity. Look for age-specific competitive opportunities and get the thrill of competition from going against your peers. Time isn't the only way to measure success, and with sensible and perhaps a bit of creative goal-setting, the thrill of success can be still just as strong.
Each of us ages differently, but we all hope to ensure our relationship with running stays strong for decades to come.
Using Sue Olley as an example. Not only an awesome athlete she also made an intelligent move about 4 years ago. After clocking up a handful of marathons, halves, and 10 km races before hitting  60,  she now only runs parkrun. Sue is well on her way to completing parkrun-alphabet.
I have Gold Coast marathon on the wish list and Melbourne marathon on the to-do list. This year will be Melbourne marathon No 15 for me.
Deepwater running – I will be adding deep water running into my training plan while I am battling a knee and foot niggle. I have added it to my training recovery 3 times per week for now and when I start a training plan propper I will add deep-water running in on one day per week.Deep water running is just jogging in water deep enough that your feet don't touch the bottom. As simple as it sounds, though, it offers many benefits. Deep water running is not only a commonly recommended rehabilitation tool for sports injuries, but it's also a fitness and accelerated training method used by athletes and exercise fanatics everywhere.
To find out the correct technique for deep water running here is the link. https://www.youtube.com/results?search_query=pool+running
Steven Trevaskis
– Expressions of Pye.
I have a full body superset workout. You will need a little bit of space for the walking lunges and a chair or bench for the dips. If you don't have the space to do the walking lunges, you can substitute with alternating lunges.
Please support the SRC sponsors.
Lakeside Podiatry 
NOW OPEN UNTIL 7:30pm WEDNESDAY NIGHTS
🌛
We know it can be hard to find time for appointments, so we are making it easier than ever before to see one of our Podiatrists.
Don't ignore that foot or ankle pain any longer! 
👣
Bookings:

💻: www.lakesidepodiatry.com.au

📞: 5821 3006
Sportsmans Warehouse Shepparton 
SALE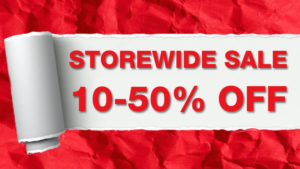 https://sheppartonrunnersclub.com.au/wp-content/uploads/2018/05/31899306_10217270030007265_2455890719651397632_n.jpg
960
640
admin
https://sheppartonrunnersclub.com.au/wp-content/uploads/2017/06/SRC-Logo-300x221.png
admin
2018-05-17 12:42:48
2018-05-17 12:42:48
SRC E-news