Club update
So what's been happening at The Shepparton Runners Club
The SRC committee has wrapped up the cancellation of the 2020 Shepparton Running Festival and has contacted all those that had entered before registration were suspended. Whilst registered participants were disappointed that the event would not proceed this year they expressed their gratitude for the way the Club handled the situation with 62% electing to roll their registrations over to next year. The SRC Committee would also like to thank Steve Ayton, Liz Connick and Sean Greenhill for the power of work and professionalism shown during this unprecedented and stressful time.
In June, the SRC applied for a grant through Community Sport Sector Short Term Survival Package, to assist with club operations during COVID-19, in which we were successful in being approved for $1,000.
The clubrooms were broken into. This is disappointing as this is the second time in 12 months that the rooms have been targeted. While nothing of great value has gone missing, it is not something as a community group we don't like to see. The committee are in the process of submitting a grant to improve the security of the rooms and our contents. If anyone notices anything suspicious around the clubrooms, please report this to the Shepparton Police on (03) 5820 5777 or crime stoppers on 1800 333 000.
Training continues in line with the recommendations from Victoria State Government with no more than 20 participants. We have seen these to be popular with the training lists filling early. It is great to see regular faces, as well as some new faces attend training. Coach Chris has been doing amazing with the training plans, and Run Leaders Norah and Sam have been great with executing these and assuring we have a safe environment to run in. With the constantly changing environment regarding Covid 19 the committee is keeping a close eye on restrictions and will notify members via our social media platforms should the situation change in regards to training.
Princess Park Reserve has seen the competition of electrical upgrades as well as the installation of new lighting around the main oval.
We are also very excited for Chris Armstrong to join the team at Run2PB in addition to being head coach at SRC. Through Run2PB, Chris will be here to guide you in every step of your journey to assist you in chasing your running goals as an online running coach. If you wish to reach out to Chris via Run2PB for a personalised weekly plan, he can be contacted at https://www.run2pb.co/coach-chris
Runner Profile
Tara Daniel
PBs – I just realised that most of my PBs are unofficial and probably don't count.
5km – 25.50 (1/1/2020)
10km – 57:12 (unofficial at the August Handicap in 2019)
21.1km – 2:10:39 (unofficial for RunRona in May 2020)
42.2km – 5:02:40 (unofficial in Nagoya after the Nagoya Women's Marathon was cancelled halfway through tapering)
Why did I start running? I had flirted on and off with running since my housemate in the UK did the Great North Run and raved about how awesome running was. I tried a few times to get serious with it, but I did that thing that all new runners do which is run as hard and as fast as you can then die after maybe 2 minutes, so running was kept at arms-length until 2016 when Sam and I decided to go to Nepal to walk to Everest Base Camp. At this stage I was probably 5 kgs heavier than I am now and supremely unfit. I started walking and running so that the holiday to Nepal would be fun. That was the year I ran my first ever 10 km fun run at the Wagga Trail Marathon, that was one of the most EPIC runs of my life….I think it was even more emotional than the Nagoya Women's Marathon this year! After getting back from Nepal, I ate like I climbed a mountain every day for a few months and got supremely unfit again. In early 2017, Sam cracked it and decided we needed to get fit again, so began the "love" of parkrun. For the first few months of going along to parkrun I hated it, it was awful…but as I started to get fitter I started to enjoy running more and more. I was maybe running 3 times per week but going flat out for 2 km then stopping. Sam then decided he wanted to join the runners club, I said no thanks, he said too bad, you are already a member and the rest is history.
Best thing I have learnt? Run easy! How good is it, you can go for a run and enjoy it, you aren't dead at the end of it! I probably do too much easy running…but its great. I think I would have taken up running earlier had I known that you don't have to run each run like you are being chased by a bear and your life depends on getting to the nearest safe spot as fast as possible.
Pineapple on pizza? Pineapple definitely belongs on pizza. It is an essential ingredient in my view.
Best achievements/ proudest moments in running? I have two that spring to mind immediately. The first is the "My Five Km Finish Line" program I did in 2019 which was aimed at getting people into running and getting people active. The concept was a couch to 5 km type thing but really it was just about teaching people the easy running thing so that you realise it doesn't suck! The fact it tied into the running festival was great and the group of ladies (and Steven) were so good to train with. I really enjoyed it, and watching them finish the 5 km at the SRF was kind of emotional. Its also so good seeing Katherine, Alice, Taren, Jacqui (and Steven) really embrace running and smash some incredible goals. The second was finishing a marathon in 2020. I signed up to the Nagoya Womens Marathon in August 2019 and trained for it from 8 km as my first long run in August through to 33km as my longest long run in February 2020. The event was meant to be held on March 8 2020 and about 10 days out from the event, I got notification it had been cancelled due to COVID-19. At that point we had no idea the impact that this virus would have on us so I had to make a decision. I ended up still going to Japan and I was going to run the marathon to coincide with parkrun (which then was also cancelled) so I ended up running 42.2km with Sam for 30 km, around a 1.3 km park in Nagoya. I didn't care about time or anything except getting the distance done which I did. I could have chosen to not do it, but getting it done made all the early morning get ups seem worth it. Although there was no event, I know I am a marathoner and I am super proud I finished it. I will re-enter Nagoya and do it properly one day. I really do want to be handed my Tiffany's necklace by the Tuxedo Squad!
What's next on the cards? I am actually really liking the COVID break. I'm really just enjoying running for running's sake. There is no pressure and it's just nice to go back to the basics of why I run. I think I might just see what comes up. But one thing I really do want to do is dress up as jazzercize barbie for the Afterglow Trail Run (if it goes ahead). I think Nat said she might do a marathon there!!! (HA KIDDING)
Managing running with Covid-19 restrictions
Who has embraced Iso Running at SRC?
Covid-19 has produced many setbacks to our running calendars over the past few months. Week after week we have received news of events that have been cancelled. Events that many of us were really looking forward to, and that we had already invested much time preparing for. While this has been disappointing for some of us, many SRC members have embraced the isolation period and worked really hard on their running. Some have managed to make some great progress in their fitness and running goals and produced the fastest times they have ever run during this time. Below are a few of the personal bests that we have seen over the last few months…… a bit of a case of being "all dressed up and nowhere to go"….so let's give them a shout out here to let them know we see how their hard work is paying off.
Helen Reynolds Marathon 4:29:56
Taren Kirby Half Mara 2:28:04 (first half)
Tara Daniel Half Mara PB 2:10:30
Jacqui Noonan Half Mara 2:28:53
Anna Turnbull 10km 43:50
Laura Smithers-Shaw 10km 51:30
Catherine Heard 10km 59:44
Chelsea Nicholson 10km 60:21
Taren Kirby 10km 63:17
Anna Turnbull 5km 20:39
Kirsten Arthur 5km 21:44
Hannah D'Andrea 5km 22:20
Kate Flynn 5km 23:46
Catherine Heard 5km 27:37
Taren Kirby 5km 28:09
Cate Aitken 5km 28:12
Jacqui Noonan 5km 28:18
While this article is specifically about personal bests, it is also equally important that we recognise everyone that has kept up their running over the last few months as well. Our physical and mental health is important especially in these stressful times, and the benefits that running can have in our overall health and wellbeing are tremendous. Keep up the great work everyone!
Podcasts
Better with running
This is an awesome interview with Chris Armstrong. Most people would have iTunes or spotify where you can search for – better with running podcast-. or you can do what I do and ask my Google home mini so I do not need a link. Check this one out!
Chris talks about his early years of football and running to starting with the Shepparton Runners Club and how we have managed running this year with the outside group restrictions.
Chris tells us about training for his first marathon and about the connection between running and mental health. And by the way, Chris is not big on Social media. But you can follow him on Facebook, Instagram, and Twitter.
I Sat down last week with Zacca Newman to talk all things running for the "Better With Running" podcast. Went over a stack of things including getting started, Shepparton Runners Club, exercise and mental health, Run2PB and coaching. Available where you get your podcasts.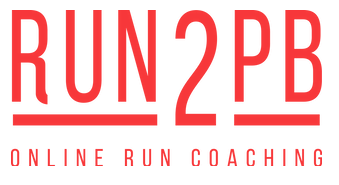 https://www.run2pb.co/onlinecoachingprograms
Congratulations coach Chris Armstrong on joining the Run2PB with Brady Trelfell

Coach, Chris Armstrong has a passion and dedication for distance running as strong as anyone in the country. Not only has Chris achieved some amazing times of the roads, he is also a fantastic contributor to the running community.
Chris is actively involved in the Shepparton Running Community as a regular volunteer at Shepparton parkrun and has previously been the photographer, newsletter editor and run director.
Chris is involved with organising the Shepparton Marathon Festival and is Head Coach at Shepparton Runners Club.
Chris has Personal Bests of: 5km: 16:34, 10km 35:46, Half Marathon 1:16:50, Marathon 2:48
He specialises in working with recreational athletes. He has a dedicated and consistent attitude to distance running and has grinded away for years to achieve his goals.
He understands the stress that many of us are under when trying to balance running training, work and family life.
Chris has an exceptional track record with his coaching clients with many achieving personal bests in distances ranging from the mile to the marathon under his guidance as well as being a qualified level 1 recreational run leader.
He has been coaching for 8 years and has previously trained under Australian Marathoner, Pat Carroll and Run2PB's Brady Threlfall.
Melbourne Marathon
Like our passionate running community, we are hopeful that the 2020 Melbourne Marathon Festival will take place this October. Preparations are proceeding as planned, taking into account the health and safety of our participants, spectators, volunteers, partners and team members, as our top priority.
We will continue to work closely with local, state, federal authorities and health officials as we monitor the COVID-19 (coronavirus) in order to deliver you a safe and rewarding event.
It is our intention to keep our community in the loop as much as possible. If we receive any updates we will be sure to let you know via email, our website and social channels, but for now we're looking forward to welcoming everyone back for Australia's Largest Marathon.
| Name of Event | Date of Event | Location of Event | Event Website | Facebook Page |
| --- | --- | --- | --- | --- |
| Make it Your Own | Wednesday, 1 January 2020 to Thursday, 31 December 2020 | Anywhere in Australia | Event Website | Facebook Page |
| Pop! Challenge | Wednesday, 1 January 2020 to Thursday, 31 December 2020 | Anywhere in Australia | Event Website | Facebook Page |
| I Survived 2020 5km Virtual Run | Thursday, 1 October 2020 to Sunday, 31 January 2021 | Anywhere | Event Website | Facebook Page |
| Legacy Remembrance Walk | 6th November to 11th November | Anywhere | Event Website | |
Elite Profile
Peter Bol (runner)
Biography
Bol was born on 22 February 1994 in Khartoum, Sudan. His family fled the civil war in Sudan when he was four. They lived in an Egyptian refugee camp for four years before immigrating to Australia. At the age of eight, he arrived in Toowoomba, Queensland. He grew up in Perth and attended St Norbert College. In 2017, he completed a construction degree at Curtin University.
Athletics career
Bol was a promising basketballer in Perth, Western Australia. When he was 16, a teacher at St Norbert College suggested he try 800 m running after a promising cross-country run.
In 2013, Bol stormed to victory in the junior men's 800 m at the Australian Athletics Championships in a personal best time of 1:48.90. In December 2015, he moved from Perth to Melbourne to train with coach Justin Rinaldi, who also coached joint national record holder Alexander Rowe. In 2016, he ran two Olympic qualifying times (1:45.78 and 1:45.41) and was selected on the Australian team for the 2016 Rio Olympics.[5] At the Olympics, he finished sixth in his heat in 1:49.36 At the 2017 IAAF World Championships, he finished seventh in his heat in 1:49.65.
On 10 June 2018, at IAAF meet in Stockholm, Sweden he set a personal best of 1:44.56 in the 800 m defeating training partner Joseph Deng.

My 5k finish line.
It's 12 months this week since Sam and Tara created the 5k finish line program. It's great to see the enthusiasm and improvement of the 4 runners who continued on and joined up with the Shepparton Runners Club.
Well done Jacqui Noonan, Taren Kirby, Allice Allen, and katherine hallam.
I've overdone it now. Just another photo of Tara.
https://sheppartonrunnersclub.com.au/wp-content/uploads/2017/06/SRC-Logo-300x221.png
0
0
admin
https://sheppartonrunnersclub.com.au/wp-content/uploads/2017/06/SRC-Logo-300x221.png
admin
2020-07-16 12:07:50
2020-07-16 12:07:51
SRC E-News July 17