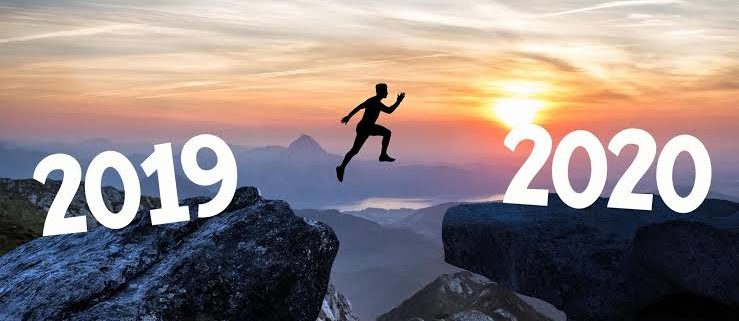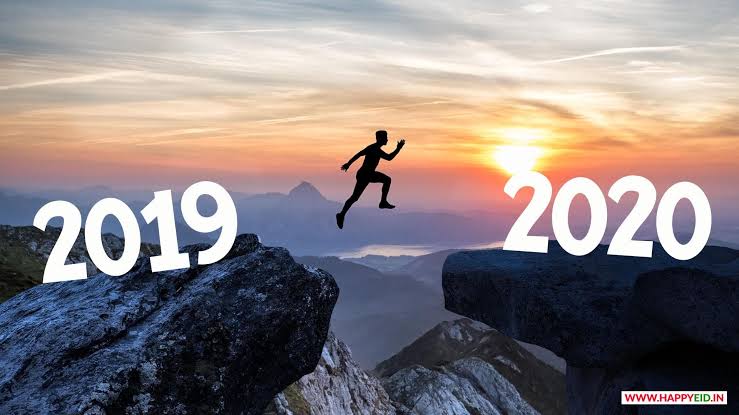 Welcome back to a new year of running, comradery and achievements. As always the SRC newsletter is published every Friday morning. Over recent years I have received some much needed and appreciated contribution from our members and this has made life easier. If you have anything you want to contribute or any ideas you have please let me know.
I've been composing this newsletter for the good part of 15 years now. In that time I have had 2 sabbaticals to recharge my batteries. If anyone want's to learn the ropes and give it a go in 2021 I will give them all the support they need towards the end of this year. And you don't have to follow this format. you can let your creative juices flow.
I really do enjoy putting together the SRC newsletter, but sometimes my head hurts, and it's not alcohol induced.
Thanks for reading
Steven Trevaskis travy@iprimus.com.au
As I am sure everyone is aware we are having hot and smokie weather most days. Please make sure you check the relevant parkrun Facebook page and race event website before traveling. The Vic Emergency app gives air quality advice. Also make sure you stay hydrated when running. Their are several good methods of hydrating. Here is one shown by Jacqui and myself during Thursdays run.
Early 2020 Schedule of Events for SRCSunday 29th December – 2020 Memberships open online at https://sheppartonrunnersclub.com.au/join-us/ Sunday January 19th – 1600m Track Handicap – register here at https://docs.google.com/…/1FAIpQLSdYzBHew6WglUpkLY…/viewformFriday January 31st – Uniform Order is sent off, order your kit for 2020 here – https://docs.google.com/…/1FAIpQLSe1JUhv153J13ZBAW…/viewform
Runner Profile – Harry Ukich.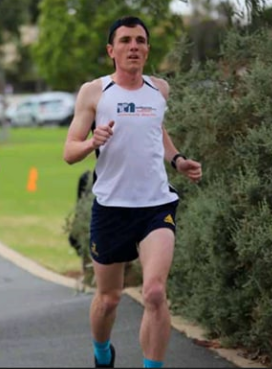 PBs.
"Jack of all trades, master of none". Was happy to get 17:51 for 5km in 2019. 1 hour and 24 minutes for a half marathon and 3 hours and 26 minutes for a marathon.
What got you into running in the first place?
When I lived in Parkville (Melbourne) I started running around Princes Park most evenings. It's one of my favourite tracks. I started training with the SRC in 2018.
What successes have you had in your running?
Was pleased to complete the marathon at the Shepparton Running Festival in 2019. A great mental and physical challenge!
What events are your favourites?
Any event with flat a terrain. The Great Ocean Road Marathon is the most scenic run I have ever done. Beautiful views and cool climatic conditions!
Any international runs you dream about?
It would be great to compete in any international running event (probably just a half marathon though!)
Are Dominoes $5 pizza any good?
There is a time and place for everything! I used to enjoy them when I was studying in Melbourne!
Are there any products that you absolutely recommend?
Garmin watches are great. Also any soft drink after a marathon tastes amazing and like a gift from heaven, so I recommend Coca-Cola after a marathon.
What's coming up in the future?
I might do the Wangaratta Half Marathon in February.
Uniform Order for 2020
Here is your chance to order some SRC uniform for 2020, we will be sending the order off at the end of January with expected delivery by the end of March. We may already have your size in stock, if so we will bring your order along to training for you.
Items:
Singlets – Adult $50, Junior $45
T Shirts – Adult $45, Junior $40
Hoodies – Adult $85, Junior $80
SRC Steigen Socks – $20
Visor – $20
Place Order Here – https://docs.google.com/…/1FAIpQLSe1JUhv153J13ZBAW…/viewform
Further Reading
Liam Edwards (Shepparton Cycling Club) is back on the bike and eyeing National Championship success as a C5 Para-cyclist after an accident in October claimed four fingers on his right hand.
We spoke to Liam and his family about his accident, resilience and getting back on the bike.
"Perhaps the hope of representing my county is still there, just a slightly different pathway to most."
With the help from his family and My Ride Shepparton, Liam's bike had been modified to help him compete. Liam will race the time trial on Wednesday and the Road Race on Saturday
Read More: http://ow.ly/9JOG50xOyiq
HNF Charity Ride
SRC member, Steve Ayton, has once again been accepted to take part in the annual HNF Charity Ride in January 2020. This will be his second HNF ride after completing the event in 2019.
Over 6 days, a group of around 30 riders will be tackling the 840km from Torquay, Victoria to Adelaide, South Australia, to help raise funds and build awareness for Herbalife Nutrition Foundation which donates to foundations such as The Lighthouse Foundation, Perth Children's Hospital Foundation, Power community limited, The Infants' Home and Sunshine Butterflies.
If anyone wishes to make a donation to help support Steve during this epic journey, please click on the link below.
https://www.gofundme.com/f/steve039s-hnf-charity-ride-2020…
Run Down Under News.
Just a few days into her Run Down Under journey, 2020 ambassador Lucy Bartholomew messaged me & said "we need to do something to help raise funds and awareness for the bush fire victims". 2 days later and we have an awesome raffle prize ….."Come run Razorback with Lucy & Trav".
Head to www.rundownunder.com.au and click on our "Shop" to purchase tickets for $20. Prize is:
* 2 entries to the distance of your choice at the Razorback Run. 22k, 40k or 64k in the spectacular Alpine National Park Victoria on Sat 14th March.
* Return flights to Melbourne for 2.
* Car hire.
* 2 nights accommodation.
* Meet and greet, dinner and run with Lucy. The prize is transferable and drawn on Feb 1st.
All proceeds will go to the fire victims to help rebuild. The exact donation recipient will be made public at the prize draw. 100% of proceeds will be passed on.
The Road to Nagoya
Part 20 Pb's and pillow forts – By Tara Daniel.
Run Calendar
Superheroes of Summer
https://mumrunner.com/product/superheroes-of-summer-challenge-entry-jan-2020/
01/01/2020
Virtual Event
$30.00
Superheroes of Summer is a battle between the states of Australia to see who can run the most kms during the month of January 2020.
This virtual event raises money for Children's Hospitals around Australia, with the winning state receiving 40% of the prize money and the remaining 60% divided up between the states based on how they perform.
Recruit Superheroes for your squad then get out and run during January. Every km that you run or walk will go towards your squad's total. The squad that runs the most kms from 1st January to the 31st January 2020 will be declared the winner and take away the major prize money for their hospital.

GMHBA Lorne Mountain to Surf
http://www.lornesurfclub.com.au/pier-to-pub-events/mountain-to-surf/mountain-to-surf/
Friday, 10 January 2020
William St to SLSC, Lorne, VIC
RUN/WALK ROAD/PATH/PARK
The GMHBA Lorne Mountain to Surf on Friday, 10 January 2020 is an 8km fun run starting in Lorne and continuing through the forest and then along the Great Ocean Road and finishing at the Lorne Surf Life Saving Club.
This event is on the day before the Pier to Pub ocean swim.
Starting in William Street the course winds into the hills behind Lorne and then through the forest along the river's edge before returning to Lorne along the Great Ocean Rd. A fit runner can expect to complete the race in approximately 30-40 minutes.
Distances/Events
8km
Late entries from 14 December – $80 (tbc) 
Two Bays Trail Run
http://www.twobaystrailrun.com/
Sunday, 12 January 2020
(Fallback date of Sun 19th Jan in case of Code Red fire warning)
Dromana/Cape Schanck, Melbourne, VIC
The Two Bays Trail Run on Sunday, 12 January 2020 is a 28km and 56km ultramarathon in Dromana, Melbourne.
Catch the great holiday vibe and excellent course between Dromana on the Port Phillip Bay side and Cape Schanck on the Bass Strait side.
That's a 28km crossing (or 56km double crossing) of the Mornington Peninsula… and not at the skinny bit! Up and over Arthur's Seat for fantastic rural and coastal views. Through Greens Bush, the largest piece of remnant native bushland on the Peninsula. Along the cliff tops of Bass Straight approaching the lighthouse.
Distances/Events
28km $100
56km $110

Fun Run Pink: Melbourne
https://www.theeventcrew.com.au/event/triathlon-pink/
Sunday, 19 January 2020
Melbourne Sports and Aquatic Centre, Albert Park, VIC
Fun Run Pink is held as part of Ramsay Health Care Triathlon Pink at Albert Park in Melbourne, Victoria on Sunday, 19 January 2020.
The triathlons are for women only, and boys & girls aged 7 to 13, but the the whole family can get involved in Fun Run Pink, which is open to all genders, young and old.
Series
Fun Run Pink & Triathlon Pink
– Next in series (19 January 2020)
– Previous in series (24 November 2019)
Distances/Events
Fun Run Pink (Open to all):
1km
3km
6km

Hume Bank City2City Run Walk
https://www.city2city.org.au/
Sunday, 16 February 2020
Albury, NSW to Wodonga, VIC
The Hume Bank City2City Run Walk on Sunday, 16 February 2020 is an annual fun run aimed at promoting community health and wellbeing while being the flagship fundraising opportunity for the local cross border health service, Albury Wodonga Health.
Events start at Queen Elizabeth II Square on Dean Street in Albury, NSW and finish at The Water Tower on High Street in Wodonga, VIC.
This event will showcase the cities of Albury and Wodonga, providing participants exclusive access to roads normally off-limits to runners and pedestrians. People of all abilities can challenge themselves to either a 7.5km, 10km or 15km run for health with 100% of all monies raised to benefit Albury Wodonga Health.
Distances/Events
7.5km
10km
15km
15km Open
*Early Bird to 31 Jan 2020
Adults $35 Junior $5
Standard 1 Feb to 9 Feb 2020
Adults $40 Junior $5
Final Week 10 Feb to 15 Feb 2020 
Adults $45 Junior $5
10km Open
*Early Bird to 31 Jan 2020
Adults $30 Junior $5
Standard 1 Feb to 9 Feb 2020
Adults $35 Junior $5
Final Week 10 Feb to 15 Feb 2020 
Adults $40 Junior $5
7.5km Open
Early Bird to 31 Jan 2020
Adults $25 Junior $5
Standard 1 Feb to 9 Feb 2020
Adults $30 Junior $5
Final Week 10 Feb to 15 Feb 2020
Adults $35 Junior $5
Walk & Talk (7.5km or 10km)
*Early Bird to 31 Jan 2020
Adults $25 Junior $5
Standard 1 Feb to 9 Feb 2020
Adults $30 Junior $5
Final Week 10 Feb to 15 Feb 2020
Adults $35 Junior $5

Wangaratta Marathon and Fun Runs
http://www.wangarattamarathon.com.au
Sunday, 23 February 2020
Wangaratta Showgrounds, Wangaratta, VIC
The Wangaratta Marathon and Half Marathon, 10km, 5km and Primary Schools 2km Fun Runs on Sunday, 23 February 2020 start and finish at the Wangaratta Showgrounds.
Courses are accurately measured, sealed courses on bike paths along the Ovens River. It is very picturesque with multiple bridge / creek crossings. These are slightly undulating courses with some twisting and turning but no hills.
Your entry fee includes: chip timing; customised medals; accurate courses; sandwiches, fruit and cordial at the finish; live entertainment; beautiful, flat, sealed river and creek, tree lined courses; events for the entire family; and a friendly and welcoming regional community.
Distances/Regular Pricing to 31st January
Schools 2km – $15
5km – $35
10km – $40
21.1km – $80
42.2km – $100
Cohuna Bridge to Bridge
http://bridgetobridge.org.au/
Sunday, 1 March 2020
Cohuna, VIC
The Cohuna Bridge to Bridge on Sunday, 1 March 2020 is an annual charity fun run/walk that raises funds for the Cohuna District Hospital.
The full program of events includes seven run and cycle events for all ages and abilities. Run alongside the emus and kangaroos on the non-technical trail runs through the Gunbower National Park. The 12.5km and 21.1km trail runs are mostly off-road and an ideal introduction to trail running. The course is flat and takes you along the dirt tracks of this stunning bush setting.
If you prefer to stick to bitumen, try the 6.5km fun run/walk, and there's also a mini miler for the kids. If cycling's your thing, wind your way along the stunning Island Road with magnificent views of the Gunbower Creek. The courses for all events run between Daltons Bridge and the town bridge, hence the name.
This community run event has all the shebang of a professionally organised event, including race bibs, bling and trophies. Come and see what Cohuna has to offer, and help raise funds for the local hospital.
Distances/Events
Run/Walk:
Kids Mini Miler early bird to 12/01/20 $10
6.5km adults $30 children $15
12.5km $45
21.1km $70

https://sheppartonrunnersclub.com.au/wp-content/uploads/2020/01/images.jpg
415
739
admin
https://sheppartonrunnersclub.com.au/wp-content/uploads/2017/06/SRC-Logo-300x221.png
admin
2020-01-09 10:49:29
2020-11-17 11:40:05
SRC E-News Jan 10, 2020