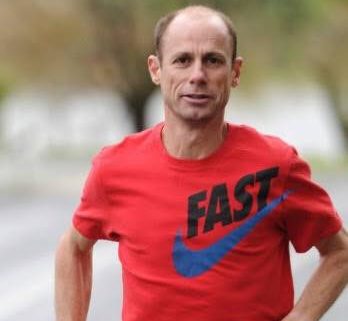 Wandi Cross
By Sam & Tara
After work last Friday, Tara and I headed to the hills for Saturday morning's Wandi Cross. After coffee and layering up, we made it to the start line at Wandiligong, around 7 kms from Bright. It was around 2 degrees, and we had a great start-line chat with Larry, Rosie, and Helen.  Tara was tackling the 5km Mystic Mountain ascent and descent, while my 14 km run also included the Goldmine Ridge peak. This bugger of a run was brutal, straight up, then straight down. I had about 1200 metres of altitude gain, while Tara had about 600 metres.  The finish line was a thing of beauty, and the hot meal that followed (Maccas) was produced by the Gods. Great challenging event.
I am becoming the master of being unprepared for running events so as I approached the 5km Wandi Cross, I was reasonably comfortable with what I was thinking of as a really hard parkrun. On the Friday at work, as the day progressed my throat got more sore and the sinus pressure began to increase, which did not bode well for my 550ish m gain in the morning. As predicted (after carb loading with Pizza from Bastoni in Myrtleford) I woke up with an inability to breath through the nose and my throat felt like a cat had gone nuts on a scratching post, totally in time for a really hard parkrun. We arrived at Wandi and I saw the track we were running on and I was like, YASSSSSS I AM ONLY DOING THE FIVE!!!! It was the hardest 5ish km I have ever done, I scrambled, slipped, crawled and slid across the course and had a blast. Probably not the best for the man cold** I contracted but definitely the funnest thing to do!! Great event! Great Challenge! You should definitely do it next year!
**I have been reminded that the man folk are not to blame for the cold
---
Be part of history on October 13 when you cross that finish line inside the MCG for the 42nd edition of the Melbourne Marathon Festival.
The festival has five events available, so there is a distance for everyone:
195KM MELBOURNE MARATHON
SRILANKAN AIRLINES 21.1KM HALF MARATHON
ASICS 10KM RUN
5KM RUN
3KM WALK
With two sold out events last year; the SriLankan Airlines Half Marathon & the ASICS 10km Run it's time to choose your distance, commit & train for something special.
---
This runner ignores her haters and focuses on the finish line
'I keep going because it has given me a sense of purpose'
Breathe. Head up. Breathe. Repeat. Jessica Hay nears the final stretch of the Highlands parkrun in Craigieburn, Australia, chasing a PB. Moments later she crosses the line, lungs burning, in 1:04:45, beating her previous best by six minutes. Two years earlier, Hay, then 34 and 31st, didn't have the energy to be the mother she wanted to be to her children – Khloe (6) and Archie (3). She had made many new year's resolutions to lose weight, but thought she was too fat to run.
Then, in late 2016, determined to do something, she made a firm plan to run a 5K in January 2017. But she worried she wouldn't be able to finish and that she didn't look like a runner. She posted her fears on Instagram, and runners from all over the world encouraged her to go for it.
'Heading to the start, I was teary, as I needed my husband's help to put my shoes on. I was a wreck by the time I arrived,' she says.
She lined up, chest pounding, then started at a slow jog. Runners lapped her less than half a mile into the first of three loops and she felt like giving up. But she kept going and on her second lap, two runners circled back to encourage her.
'I was in horrendous pain, but I was so proud of myself,' she says.
Hay now runs two to four miles three times a week, and she has lost over 3st. 'I keep going because it has given me a sense of purpose,' she says. 'For so long, I thought, 'I'm obese and I can't do anything.' That's not the case. I can do it. Slowly but surely, everything gets a bit easier.'
Her longest run is 6.7 miles and her goal is to finish a marathon. Hay's advice for those in the position she was in two years ago is to ignore the haters, because they're in the minority. 'I think people admire my bravery,' she says. 'They might think, "If she can do it, I can do it."
---
Shepparton Running Festival
We would like to welcome our accommodation partner, Parklake Shepparton. Situated at our start line you really can't get much closer. When making your reservation quote our code: SRF2019 to receive the best rate. Bookings can be made via https://www.parklake.com.au or call (03) 5821 5822
Now's the time to plan your weekend away. Enter now:https://bit.ly/2IJp0Lu
---
Pot Luck
Another delicious Pot Luck night done and dusted. Thanks to everyone who came along. They really are a great night……And a huge thank you to Mathieu Ryan for organising ticket sales for the Gala.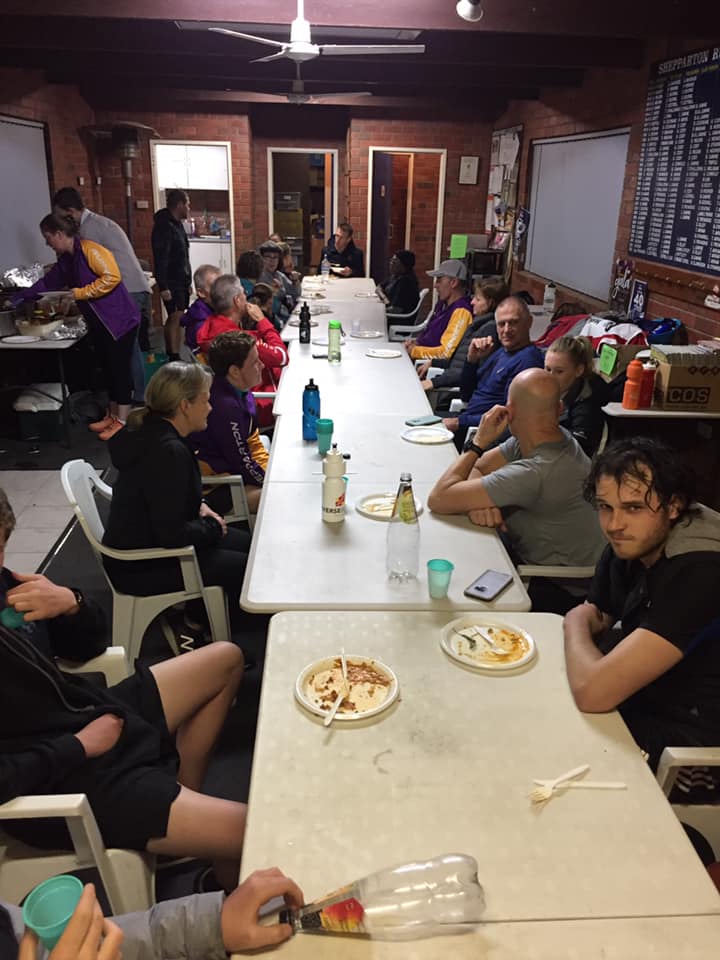 ---
SRC 40th Anniversary Gala Ball featuring Steve Monaghetti
SRC 40th Anniversary Gala Ball Saturday July 13th @ Shepparton Golf Club featuring special guest speaker Steve Moneghetti
Tickets are on sale – https://sheppartontickets.com.au/…/shepparton-runners-club-…
Event Details – The dinner will start at 6:00pm for arrival with meals being served at 7:30pm.
Semi-formal dress wear
Includes 3 course meal, entertainment, Silent Auction & gift bag. Drinks at bar prices.
Tickets are $70pp for SRC Members, $80pp for Non SRC Member and $600 table of 8.
If you're keen to come along, please jump on and get your tickets. We know some people won't be able to come along due to other commitments, but if you could share this post to help get the awareness out there, that would be lovely!
---

https://sheppartonrunnersclub.com.au/wp-content/uploads/2019/06/58372578_101237347758370_8245898971331952640_n.jpg
348
348
admin
https://sheppartonrunnersclub.com.au/wp-content/uploads/2017/06/SRC-Logo-300x221.png
admin
2019-06-13 11:51:17
2019-06-13 11:51:17
SRC E-News June 14