Club news
Winter is here and what better way to enjoy the cooler weather than with lots of yummy HOT food, shared with friends after a run. So get the slow cookers out and ready yourself for a feast. We will eat after training on Thursday the 13th of June (around 7pm) . We will also have a laptop available for ticket purchases for the Gala Dinner.
SRC 40th Anniversary Gala Ball featuring Steve Monaghetti
SRC 40th Anniversary Gala Ball Saturday July 13th @ Shepparton Golf Club featuring special guest speaker Steve Moneghetti
Tickets are on sale – https://sheppartontickets.com.au/…/shepparton-runners-club-…
Event Details – The dinner will start at 6:00pm for arrival with meals being served at 7:30pm.
Semi-formal dress wear
Includes 3 course meal, entertainment, Silent Auction & gift bag. Drinks at bar prices.
Tickets are $70pp for SRC Members, $80pp for Non SRC Member and $600 table of 8.
If you're keen to come along, please jump on and get your tickets. We know some people won't be able to come along due to other commitments, but if you could share this post to help get the awareness out there, that would be lovely!
---
My 5 km finish line
I am running a 6 week training program to get people to the finish line of their first 5 km event. The program will run from the week of the 15th July through to the Shepparton Running Festival on the 25th August.
The program will include 2 x coaching sessions a week (date and time to be determined) and 1 x homework session per week.
The price is currently set at $70 for the six weeks, which includes entry to the running festival, coaching, a t-shirt, access to a discounted Shepparton Runners Club membership, plus other fun stuff…
If you are interested, fill in the attached form or if you have any questions feel free to message me. I'm pretty excited to be able to do this, so I hope you guys are too! – Tara
---
#Sheppresent
Currently in Ireland and did the Killarney parkrun today. It is a great two lap course in the grounds of the magnificent Muckross house. It was certainly a novelty to be running beside 'jaunting cars!'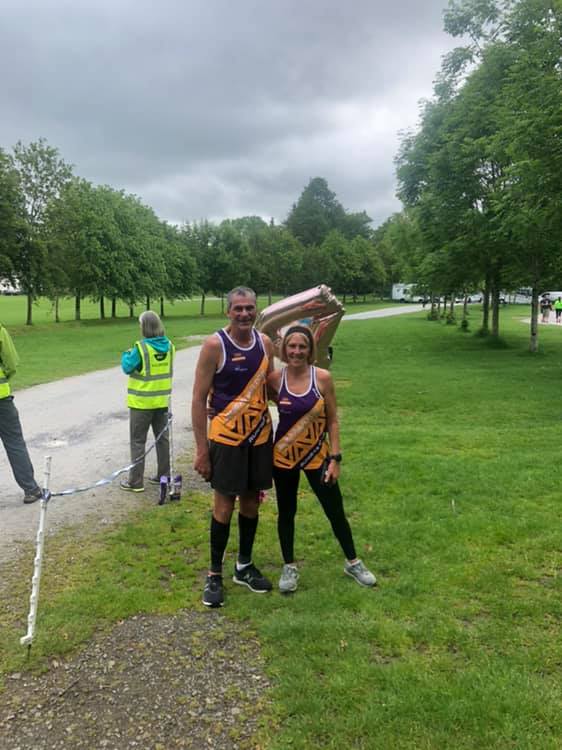 Sue Olley has been out touring the last 2 weeks. May 25 Sunbury parkrun 27:28, and May 1 Bright parkrun 25:06.
The Urquhart's ran  at the MS Albert Park fun run with Rory taking out first male under 18 in a time of 43:57. Lila and Pete also ran in the same 10 km event finishing in 102.58
Lila got first in her age category for girls
Feeling stoked after recording a PB in this morning's Shepparton Runners Club 4.9km cross country handicap of 22.54. My PB for 5km is 22.52 so nice to know that some committed training is paying off. Excited to go sub 23:00. Onwards and upwards!!! – Nadine Edwards. 
---
The trail running season for 2019 is officially here!
Rapid Ascent invites you and your club members to take part in these exciting off-road running events and would appreciate your assistance in spreading the word. I have provided some information below, as well as the event flyers to include in any club communication such as email/newsletter, or printable display (e-flyers are attached at the bottom of this email).
BONUS, we'll give you 1 x FREE ENTRY* to one of the Trail Running Series races, as a way of motivation and thank you for spreading the word to club members!
*To claim: Please email info@rapidascent.com.au
Thank you for your support!
The Trail Running Series 2019 (Various locations within 1 hour of Melbourne)
June to Sept: A series of 5 trail runs through magnificent wilderness all within one hour of Melbourne, including the exhilarating NIGHT RACE. Run one or all! Race 1 is Sunday 16 June at Plenty Gorge! trailrunningseries.com.au
Group Offer – VIP Marquee: CLICK HERE
---
Benefits of Yoga for Runners
Get more from your running workouts with YOGA!
Yoga is not only a great compliment to running, but stretching is crucial for runners and yoga is a fabulous way to aid the recovery your body needs.
Yoga's internal focus centres your attention on your own body's movements rather than on an external outcome. Runners can use yoga practice to improve balance, strength, increase range of motion, and train the body and mind.
Yoga teaches us to elongate the spine without adding any tension. Alignment is key in yoga and as we learn to stand taller, stronger without tension we can practice this in our running technique.
Tension can be the runner's downfall, and breath awareness is key to reducing it. Conscious breathing exercises, which soothe the sympathetic and parasympathetic nervous systems and relax the entire body, can be of great benefit to runners.
COME AS YOU ARE
Get a taste of BROyoga at our FREE come and try
Thursday 13th June 6:00am with our bro,
Craig (aka Whiskers)
Venue FIX Muscle Performance
---
Free to a good home – Mairead
I have 2 of these free to a good home (shed).  My number is 0447777906 and they would need to be picked up from Kialla.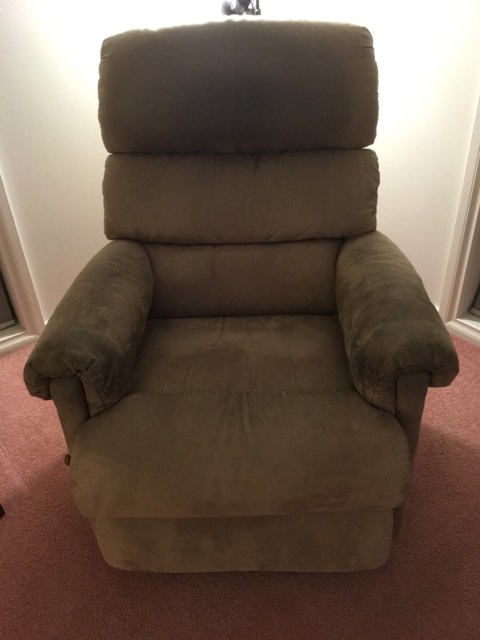 ---
SRC 40th Anniversary Gala Ball featuring Steve Monaghetti
---

https://sheppartonrunnersclub.com.au/wp-content/uploads/2017/06/SRC-Logo-300x221.png
0
0
admin
https://sheppartonrunnersclub.com.au/wp-content/uploads/2017/06/SRC-Logo-300x221.png
admin
2019-06-06 12:08:28
2019-06-06 12:08:28
SRC E-NEWS June 7