Shepparton Runners Club 40th Anniversary Gala Dinner
Click on the link for tickets – https://www.sheppartontickets.com.au/event/9057
---
Lee-Anne's 250 parkruns
Lee-Anne Kirschner consistently smashes out a respectable time.
---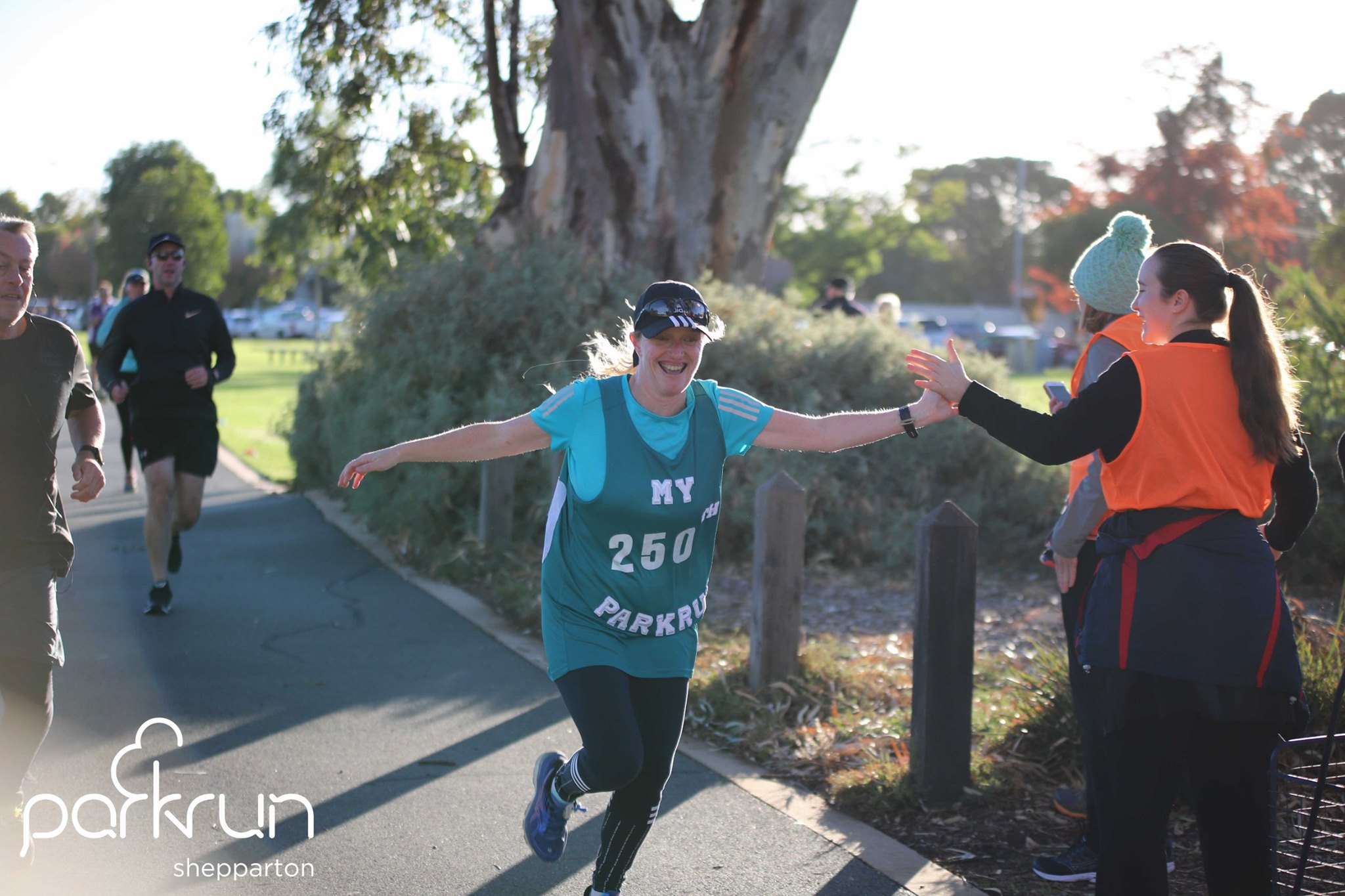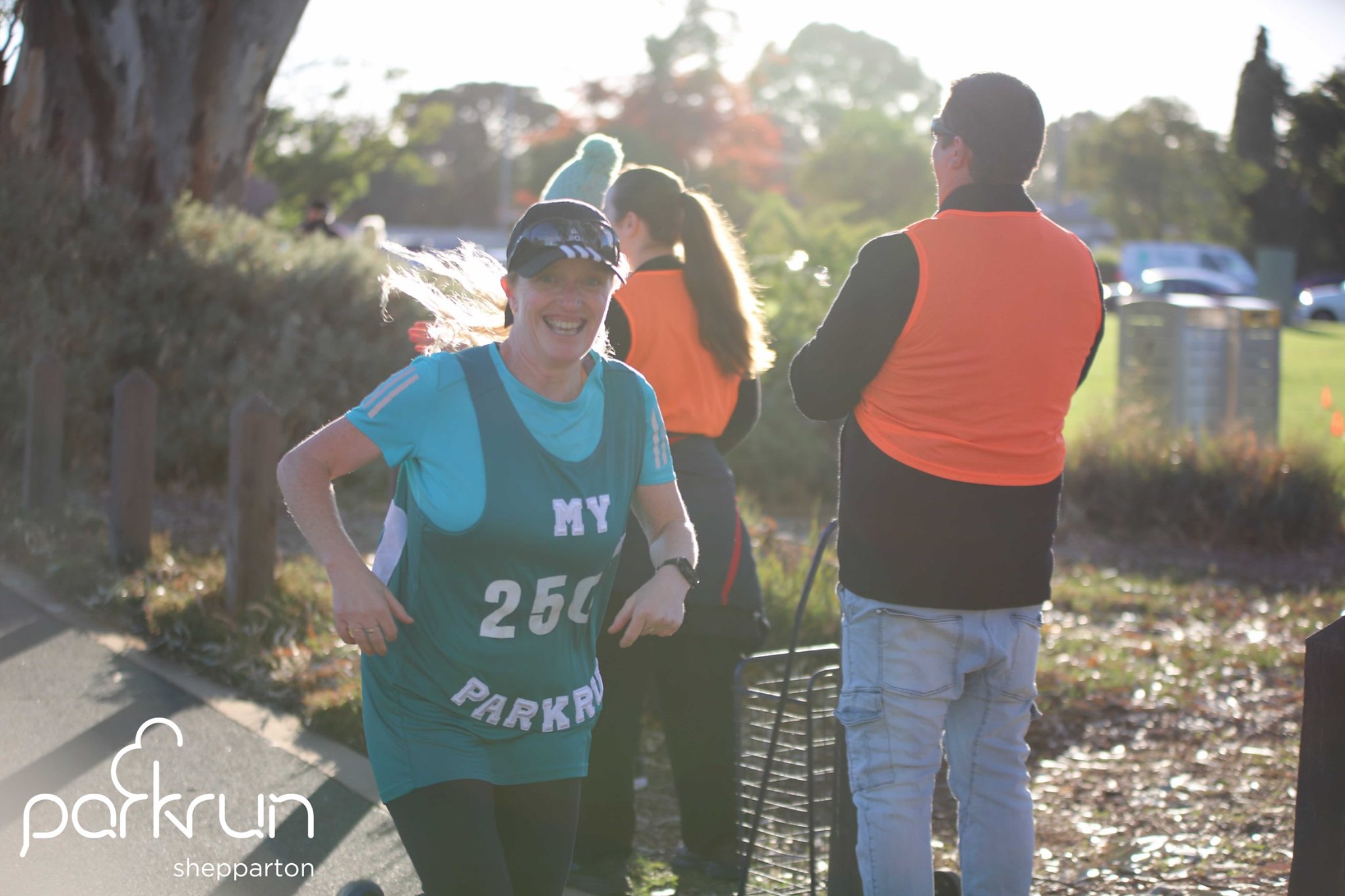 Shepparton Runners Club 40th Anniversary Gala Dinner
Click on the link for tickets – https://www.sheppartontickets.com.au/event/9057
Inside Running Podcast
Hers is what I do. I ask my Google home mini to go to the latest episode of inside running podcast and it does it all for you. If you have to come back to it another day your spot will be saved.
As always the podcast starts with the 3 guys talking about running. On this podcast, they were talking about tips for runners 30 mins prior to a marathon. Most of the advice was good and I have done most of them. They mentioned about laying your clothes out ready the night before. They couldn't understand people putting on race bibs as they were lining up. They also mentioned about public urination. It is frowned upon at a lot of races but the method these guys mentioned/recommended was worthy of a footy trip and something I have never seen.
Ep 80 sponsored by Zeroda Sports Wash is now out everywhere. It features Moose's full-length Lucy Bartholomew interview ahead of her UTA 50km this weekend. Check it out wherever you get your podcasts.
The second half of the podcast they interviewed Lucy. I was blown away at her social media stats. Added to her Instagram account is 200 followers per day. I know she has about 4000 plus followers on Facebook. I am never surprised at how critics hate for the sake of it. Lucy mentioned that she received criticism about starting ultras too young. Her advice from her dad was to smile, and that she does. She classifies herself as being on a plant-based diet and not as a vegan. 1. She has been criticised for wearing wool. 2. She doesn't want to be associated with vegan activists.
I listen to Inside Running Podcast every few weeks. This is one of the better ones.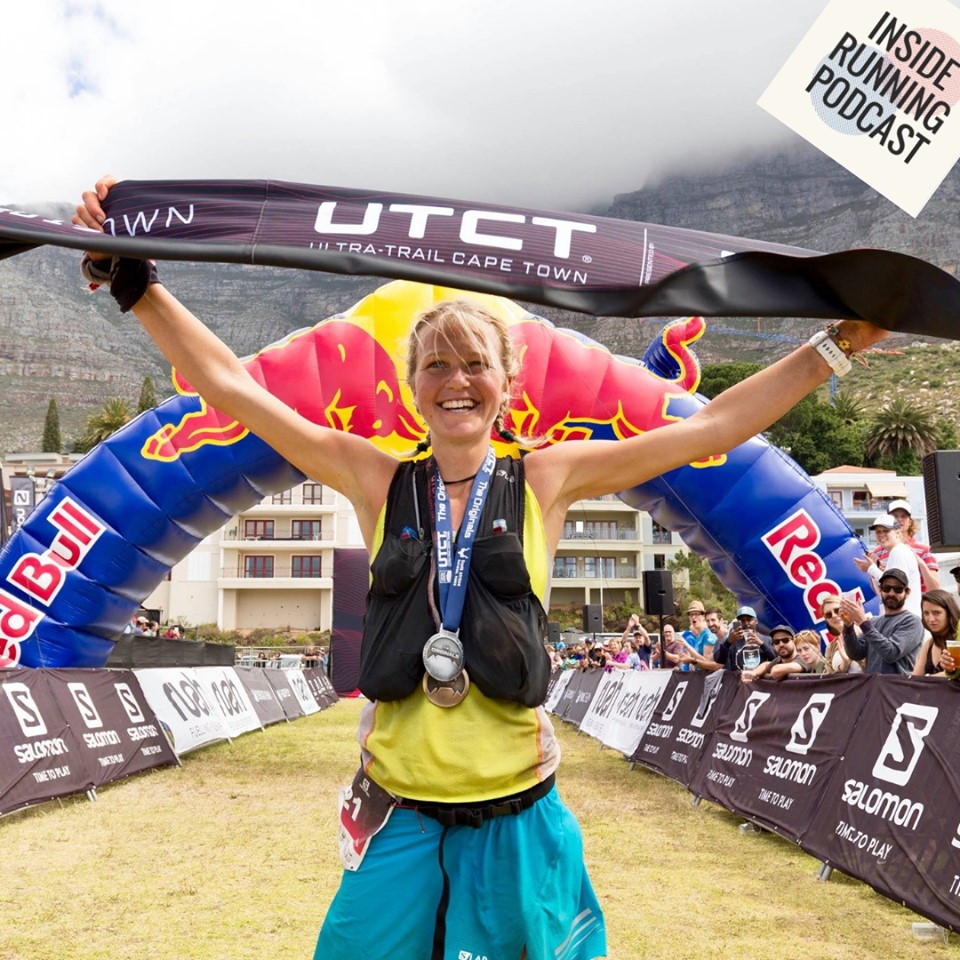 Still on Lucy
Something that might be useful in preparation to reaching your goals! I made this video to show what I do with a big mandatory gear list for a race like Ultra-Trail Australia!
Shepparton Runners Club 40th Anniversary Gala Dinner
Click on the link for tickets – https://www.sheppartontickets.com.au/event/9057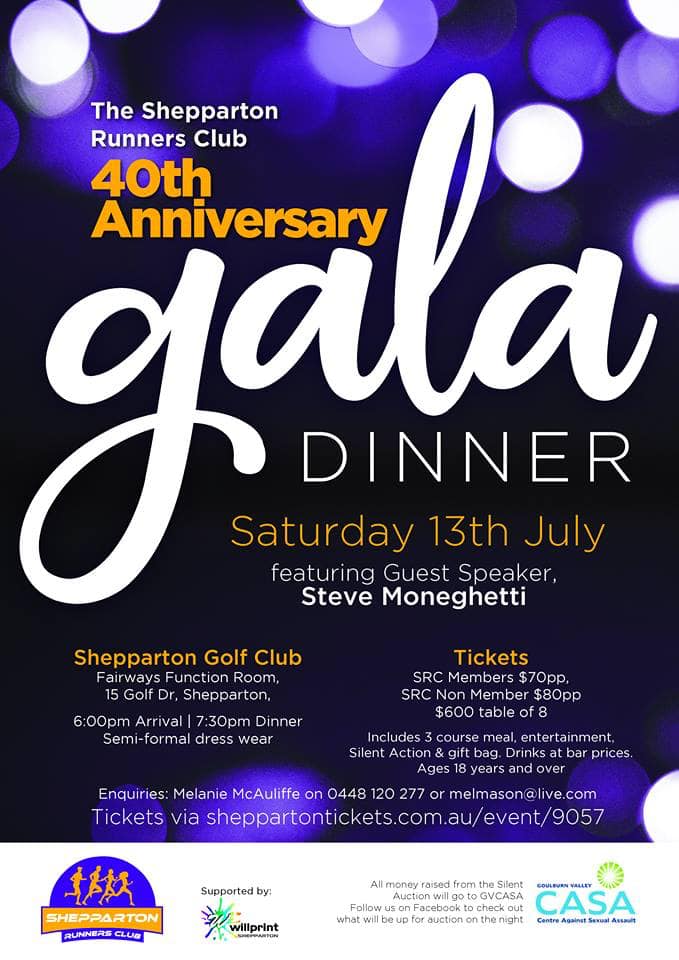 https://sheppartonrunnersclub.com.au/wp-content/uploads/2017/06/SRC-Logo-300x221.png
0
0
admin
https://sheppartonrunnersclub.com.au/wp-content/uploads/2017/06/SRC-Logo-300x221.png
admin
2019-05-16 12:21:07
2019-05-16 12:21:07
SRC E-News May 17