Shepparton Runners Club 40th.
This year the Shepparton Runners Club celebrates 40 years of running as a club.
Saturday, July 13 the Shepparton Runners Club will be hosting a Gala dinner with Steve Monagetti as the guest speaker.
More information can be found on the Facebook page by searching for Shepparton Runners Club 40th Anniversary
BUY YOUR TICKETS BEFORE MEL GOES CRAZY – BUY YOUR TICKETS BEFORE MEL GOES CRAZY – BUY YOUR TICKETS BEFORE MEL GOES CRAZY – BUY YOUR TICKETS BEFORE MEL GOES CRAZY- BUY YOUR TICKETS BEFORE MEL GOES CRAZY – BUY YOUR TICKETS BEFORE MEL GOES CRAZY – BUY YOUR TICKETS BEFORE MEL GOES CRAZY – BUY YOUR TICKETS BEFORE MEL GOES CRAZY
---
Mothers Day Classic – Shepparton
One of the most special parts of our Shepparton event is hearing the personal stories from someone in our community that has been affected by BC. Whether it's their story or one shared from a family member or a friend. Can't wait for you to hear from this beautiful gal… Jayne Walters is inspirational, puts resilience to a whole new level and is always smiling, regardless of what is going on in her life. Jayne has the most incredible story to share with you – as well as a very poignant reminder for us all. 💗
Online registrations are now closed BUT don't worry you can still register on the day! Rego tent will be open from 8am. We will have rego forms and an eftpos machine on hand. Our gorgeous volunteers Jill Maude and Jodie Wilson will be there ready and waiting to assist you 💖.
This Sunday 8am – Victoria park lake.
---
Runner Profile – Nathan Stoate
Name : Nathan Stoate
Age: 19
Occupation: Apprentice Baker
Recent PBs
5k: 15:20
10k: 34:53
Half: 1 hr 18 mins
Marathon: 2 hr 49 mins (training run on my own)
What inspired you to start running?
Parkurn back in 2016 ever since I have loved running again
How many years have you been running?
Last 4-5 years
Typical training week
Running 10km every night
What training to you do apart from running
Training with Shepparton Runners Club doing sessions and training on my own in Cobram doing easy runs some night and quick other nights
What are your running goals
Running sub 15 for 5km and run the Melbourne marathon by the end of the year
Biggest challenge in running
Running the Albury nail can hill run
Biggest breakthrough in running.
Running a marathon on my own
Most enjoyable run would
Be the Albury to Wodonga City to city race
If you could run in any event where would it be
London Marathon
Who inspires you
Jack Rayner, Brady Threlfall
Best advice would have been
To run twice a day one in the morning and at night (Steve Monghetti)
Any funny or notable moments –
Been called Monners as my nickname (Steve Monghetti)
Laura Smithers-Shaw you are an Ironman.
I have always got to stop and try to comprehend what an Ironman is. It's a 3.8 km swim, 180 k bike ride, then a marathon 42.2 km run.
And this is how Lara did each leg
Swim 1 hour 3 minutes Ride 6 hours 29 minutes Run 4 hours 23 minutes
After many weeks of training, a very nervous build up and torrential rain the day before the race, the main event was about to begin. A busy swim start unfolded with a punch to the head and a careful watch so as not to swim into one of the many boats on the course! Once on the bike it was time to try to reduce the heart rate,; no easy feat when it's 15kms of hills! Shocking road surfaces, hills and strong winds could not detract from the beauty of Port Macquarie's stunning scenery. Once the 180kms was conquered (plus a quick reattaching of the bike chain!) it was time for the real race to commence. 4 laps of the run course was broken down into: 1: settle into a rhythm 2. Warm up lap 3. The real deal: usually the toughest lap 4: let adrenaline bring you home! The finish chute was simply the most incredible feeling; one that I'll never forget. Hearing those words, 'You are an Ironman ,' fills me with overwhelming emotion.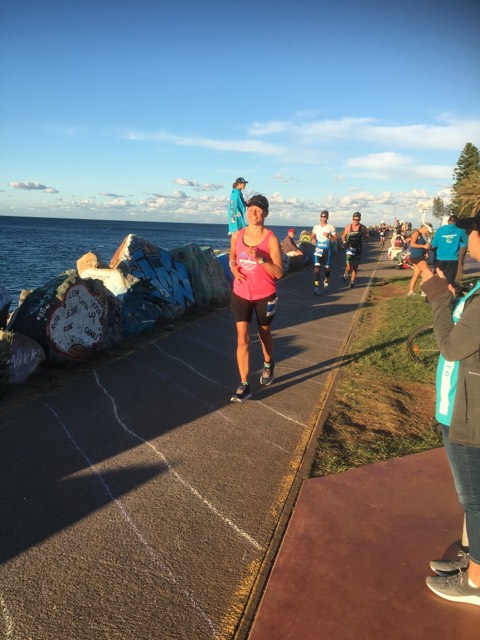 While we try and avoid singling people out because everyone is out there trying their best, sometimes an effort comes along that just demands recognition.
A huge well done to Laura Smithers-Shaw who completed the Port Macquarie Ironman yesterday in 12 hours 7 minutes including a 4:23 marathon after knocking over a 3.8km swim and 180km bike leg. A fantastic result from one of the best people you'll meet, we hope you're recovering well! – Norah Armstrong.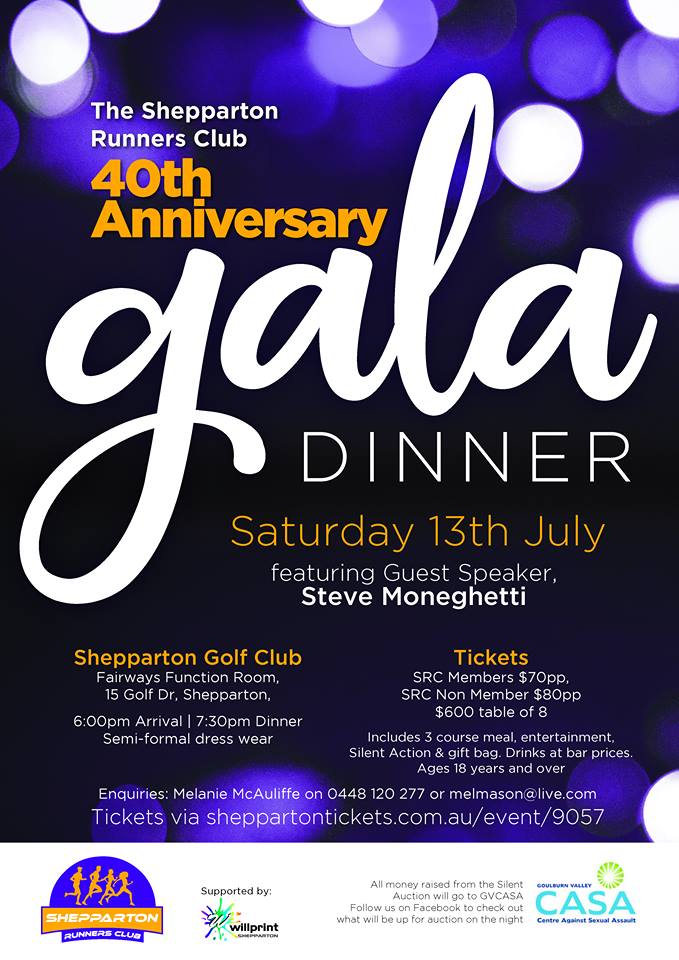 https://sheppartonrunnersclub.com.au/wp-content/uploads/2019/05/59846268_819010711807859_2564587378316410880_n.jpg
960
960
admin
https://sheppartonrunnersclub.com.au/wp-content/uploads/2017/06/SRC-Logo-300x221.png
admin
2019-05-09 12:10:03
2019-05-09 12:10:03
SRC E-News May 10