Club news
Hi Team,
We are just on 4 days away from our first 3000m race night and we need you to register so I can help get the grading done for the races.
Step 1 – Fill out the google docs form – https://docs.google.com/…/1FAIpQLScQK6ZOf8n4s3bYa…/viewform… – it takes 30 seconds.
Step 2 – show up on Tuesday November 20th at the athletics track for your race
If you could please complete the google docs form i'd be really appreciative and it will help me get a more organised event for everyone which equals more enjoyment and also will give me a chance to run on the night which i'd dearly love to do as well.
Let's see how many people we can have registered in the next 48 hours,  based on our last handicap i'm expecting around 50+, so let's see who's keen to come and run a 3km track PB.
Thanks,
Chris.
Upcoming events and news
For those who are following Kathy, Narelle, and Louise the Queenstown marathon starts at 8:20 am NZ time. This event is on SATURDAY November 17. The Shepparton Runners Club wishes these 3 athletes the best of luck.
---
Murray Quad now supporting HeartKids
Just a quick update on the 2018 Murray Quad which is taking place on Saturday the 24th and Sunday the 25th of November.
Thanks to the fantastic support of our sponsors we have decided to donate all of the entry fees from the Kids and Parent fun run to HeartKids in support of local runners Lisa Dekeling and Shane Hack who's young son Eli is currently in Ronald MacDonald House recovering from his 4th Open Heart Surgery.
---
Cathedrals Challenge – a true trail running experience.
A visit to the Cathedral Ranges State Park led Race Director, Sean Greenhill on what he considered a fantastic trail running adventure. Subsequently, maps were poured over and soon enough a race course was developed that would provide trail runners with an adventure on the trails they would not forget…
With a half marathon and a 10km event, this is a great day out for everyone in a very unique and beautiful part of Victoria! The Jawbone Peak Half Marathon at the Cathedrals Challenge offers competitors the opportunity to explore some spectacular and unique terrain in the Cathedral Range State Park.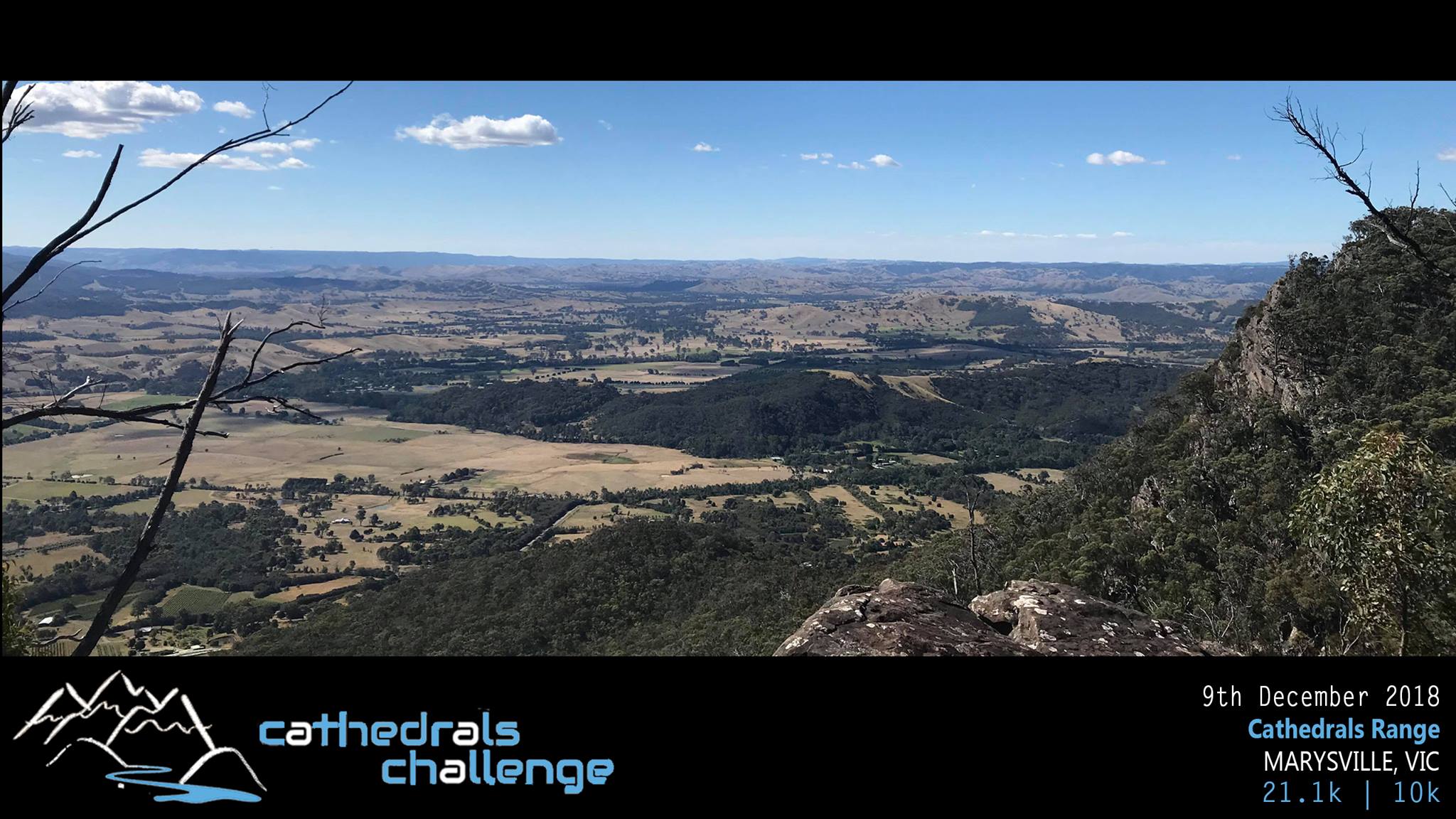 ---
Presentation report 2018
The 2019 Shepparton Runners Club Presentation Night was this year held at the WB Hunter Pavilion on Saturday the 10th of November. It was a hugely successful night that saw attendance reach 75, far exceeding our expectations and smashing last years total of 45. The atmosphere was relaxed (for most of us) and it warmed my heart to see the kids running around playing and the adults enjoying a beverage and laugh remembering the year that was. It was also our honour to have 3 life members attending, Brian Brett, Geoff Wilson and Steve Trevaskis.
This year we were able to offer a bit more of an insight into the History of the Awards and also present the winners with both their award and the Club Award (PS we need the club award back so we can have them engraved J and display them PLEASE)
The night was once again MC'd by the talented Mat Ryan (with some help by daughter Charlie) and Awards and Speeches were presented by our President Steve Ayton, Vice President Seb Mangianeli and Coach Chris Armstrong. This year's worthy Recipients were:
Male Club Champion – Jason Hunter – Backing up last year's win.
Female Club Champion – Nora Armstrong
Junior Club Champion – Cadel Nicholson – Another superstar who went back to back.
Peter Cody Memorial Award – Lydia Monk
Tom O'Halloran Veteran Memorial Award – Steve Monk
Handicap Winner Award – Norah Armstrong
Most Improved – Lydia Monk
Club Person of the Year – Melanie McAuliffe (I'm still in shock)
Once again we handed out some light hearted awards and 4 lucky door prizes these were presented by Tara and Sam Daniels, Steve Trevaskis, Julz Mulcahy and Justine Ryan. We also thought we needed clarify story of the Most Unimproved Award (as it may have come across a little harsh LOL). At this years Running Festival, Sam Daniels ran his Half Marathon in an impressive 1 hour and 51 minutes (a PB for him), however……. unfortunately for Sam but to the delight of wife Tara his timing chip didn't register when he crossed the line, it registered later in the day giving him an official time of 3 hours and 12 minutes. Hence the award.
My night was obviously and unexpectedly made even more special when I was named the Club Person of the Year. It is an absolute honour to receive the award and I feel privileged to receive an award that has been presented to amazing past and present members including Life Members Lyne and Brian Gawne, Una Cody, Tom O'Halloran, Steve Trevaskis and current members Andrew and Sue Olley, Trevor Dainton, Mat Ryan and Nadine Edwards.
Unfortunately in my shocked state I forgot to thank the AMAZING Social Committee. Justine, Julz, Tara, Mat, Steve and Sam, none of these events would have been possible without all of their time, support, ideas, help, feedback and WINE.  The words Social Committee fail to describe our team, you are not only amazing people but my wonderful friends and running family. xoxo
So as another year ends we now begin planning the many events that will help us Celebrate our 40th Anniversary in 2019. So keep an eye on the newsletter and Facebook,  as will be keeping you all up to date on all of the events for 2019 via these forms and remember book the babysitter for the 13th of July 2019.
Parkrun
Ever dreamed about doing two parkruns in one day? Now is your chance. We will be having an extra event on New Years Day at 7.30am. Then you can make your way to Shepparton parkrun for their start at 9.30am. Both events will be timed and will count towards your tally. Or may wish to volunteer at one and run/walk the other. This is our chance to get some extra parkrunning done. There is absolutely no better way than to see the new year in with friends and family while participating in parkrun at Cobram.
SRC Presentation night 2018
Chelsea Nicholson thank you so much for capturing the fun of the night. It was truly a pleasure to be part of it and wonderful to see everyone having a great night.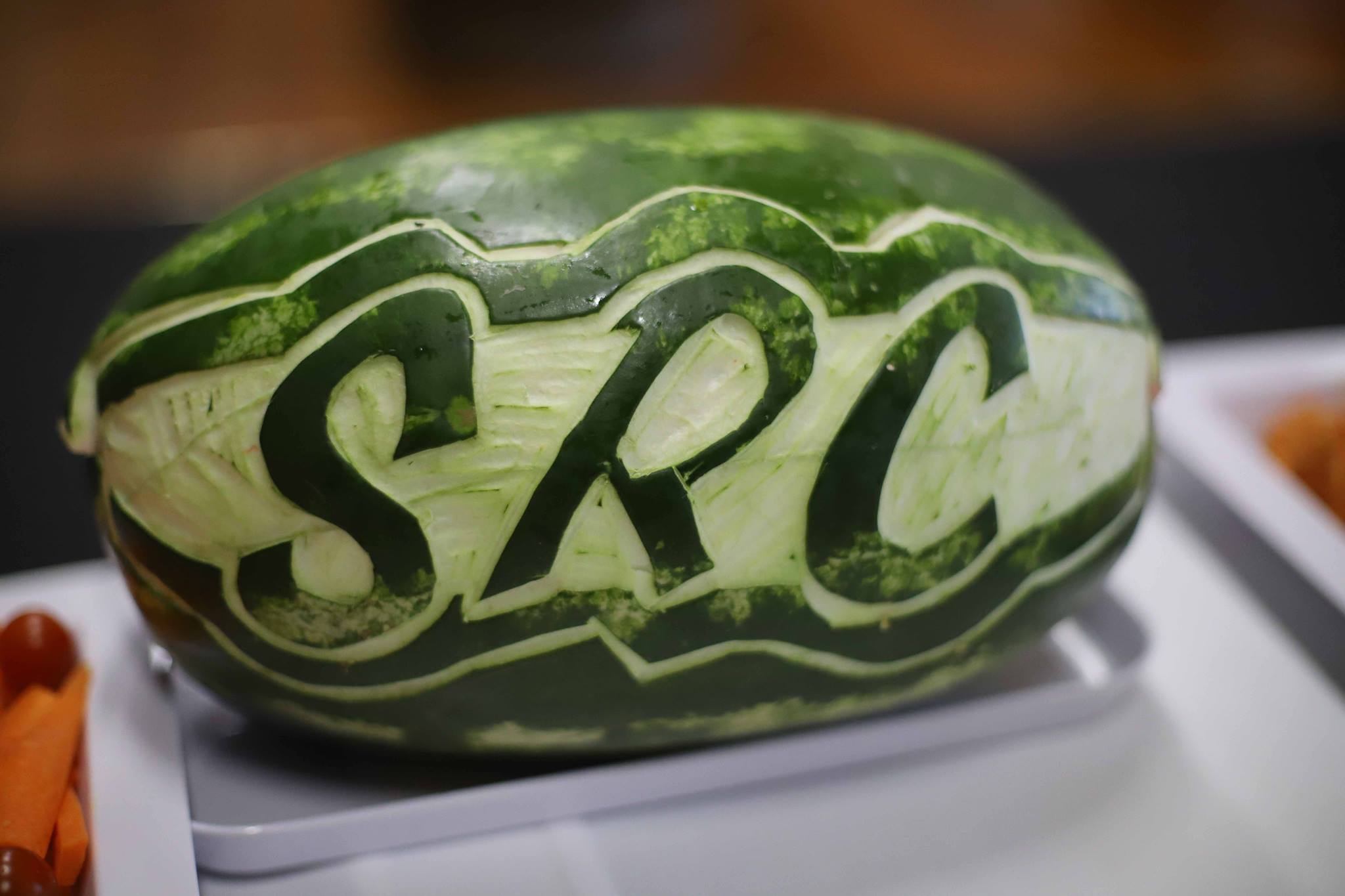 Above – approximately 75 attendees to the 2018 Shepparton Runners Club presentation night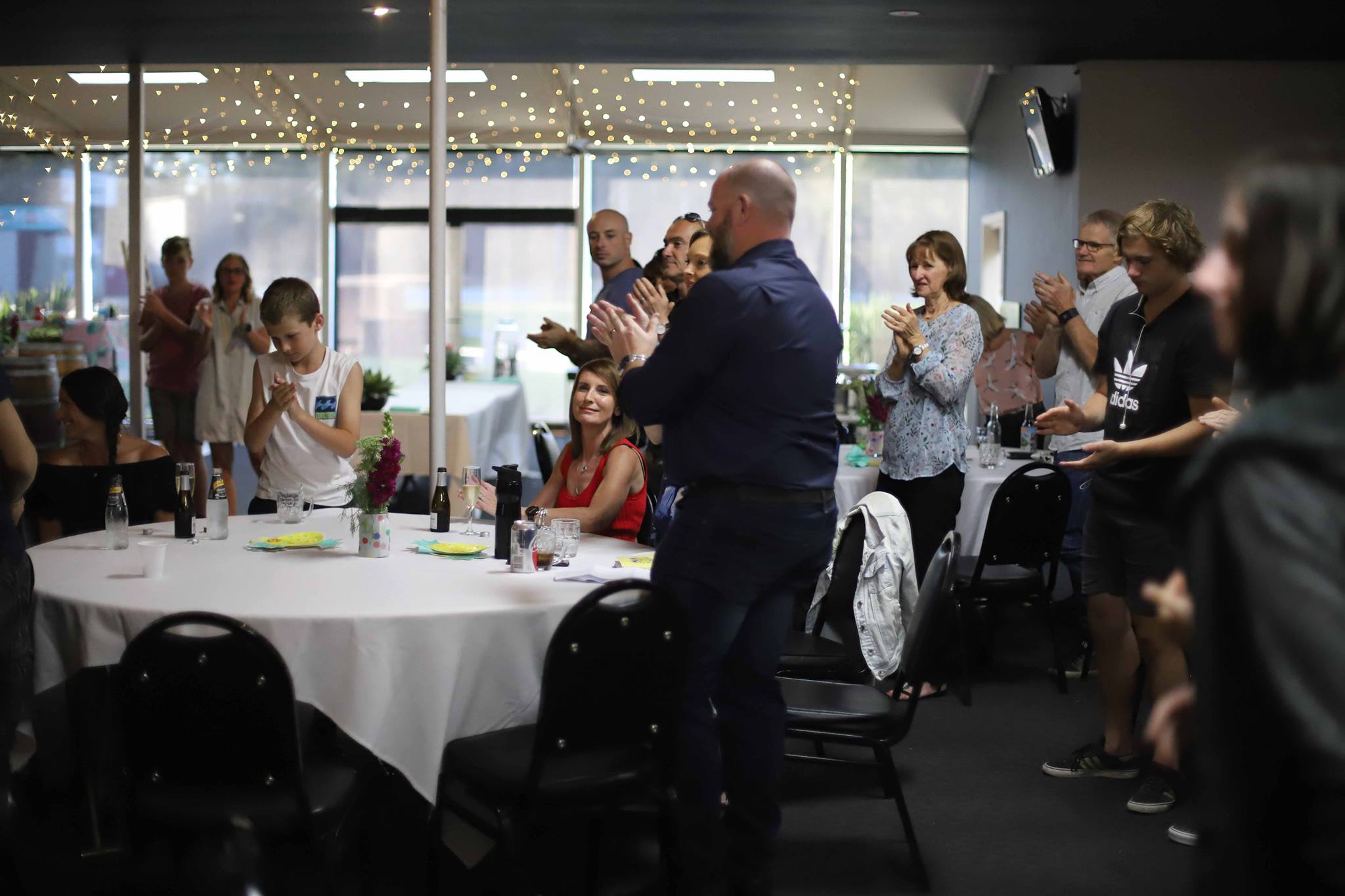 ABOVE – A standing ovation for Narelle and Kathy for their achievement clocking up 12 marathons in 12 months in 12 locations to raise funds and awareness for GVCASA   
Marathon No 12 will be run on December 16 at the woolshed  Emerald Bank Shepparton for #voice4kidz final marathon for 2018. Good luck tomorrow in Queenstown Marathon No 11.
Imagine, Beleive, achieve facebook page for more information.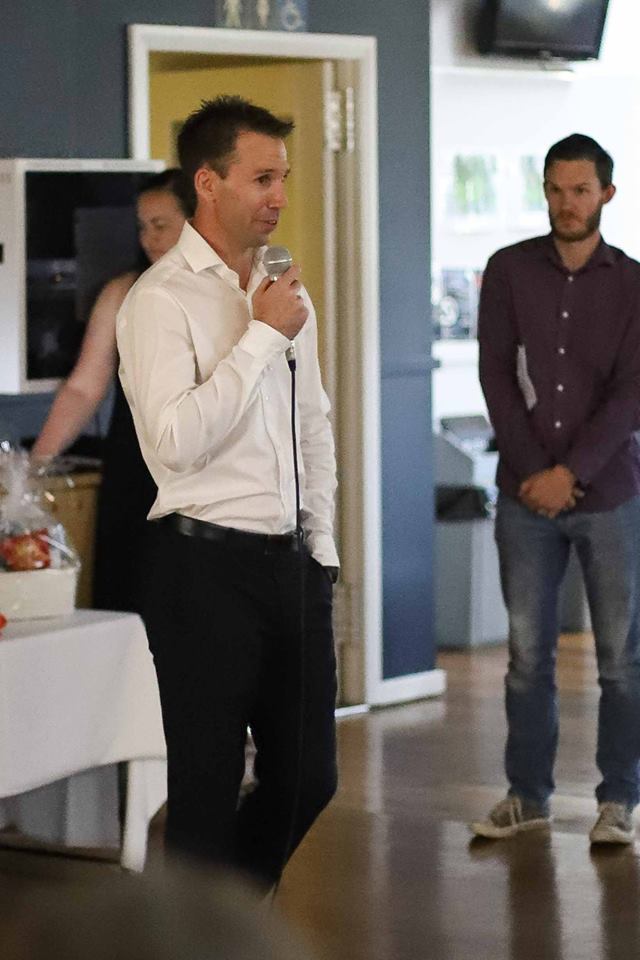 Above – Coach Chris talking about the year to date.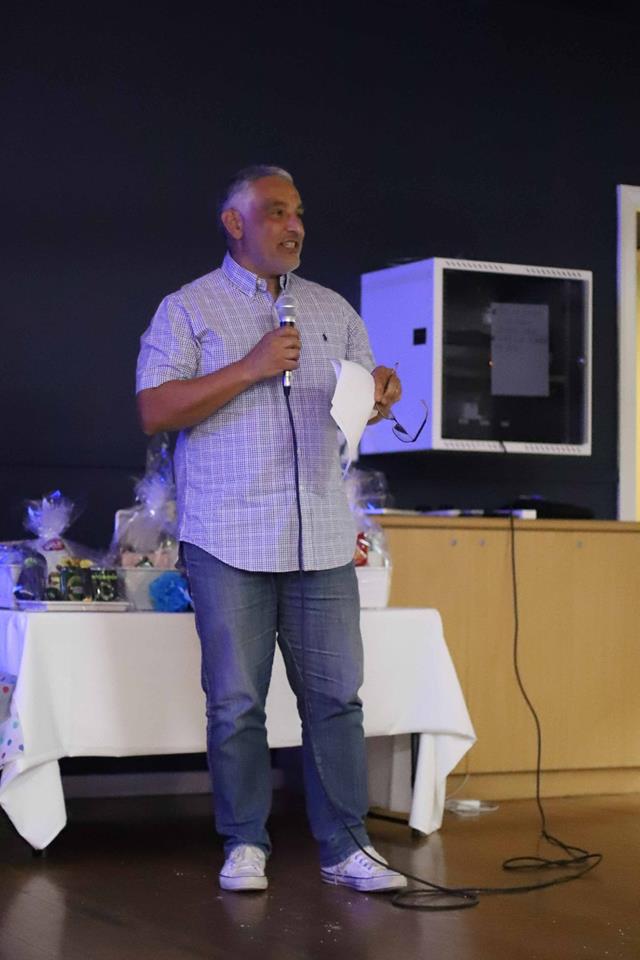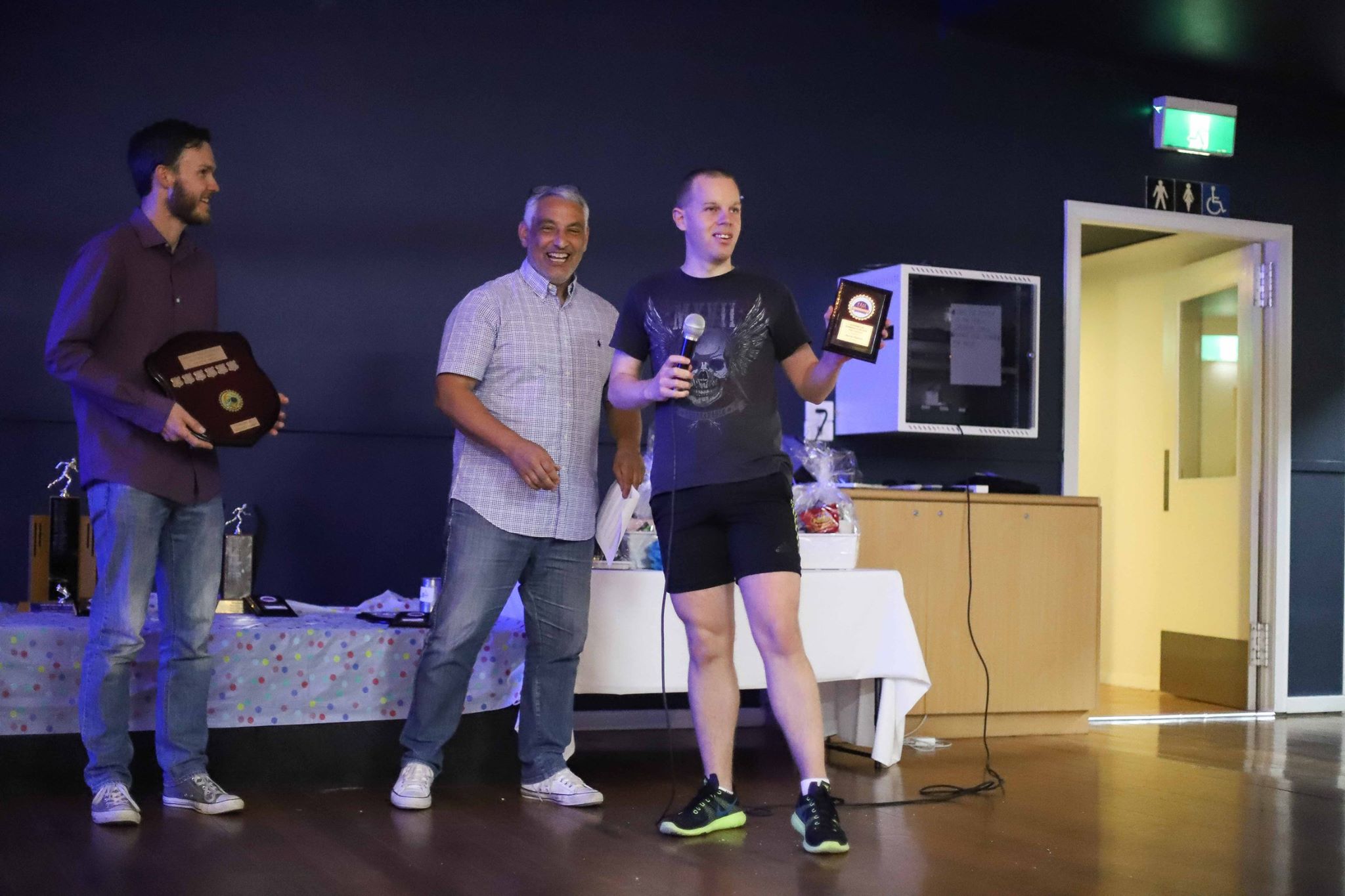 Above – Sebastian Mangiameli adding humour to the awards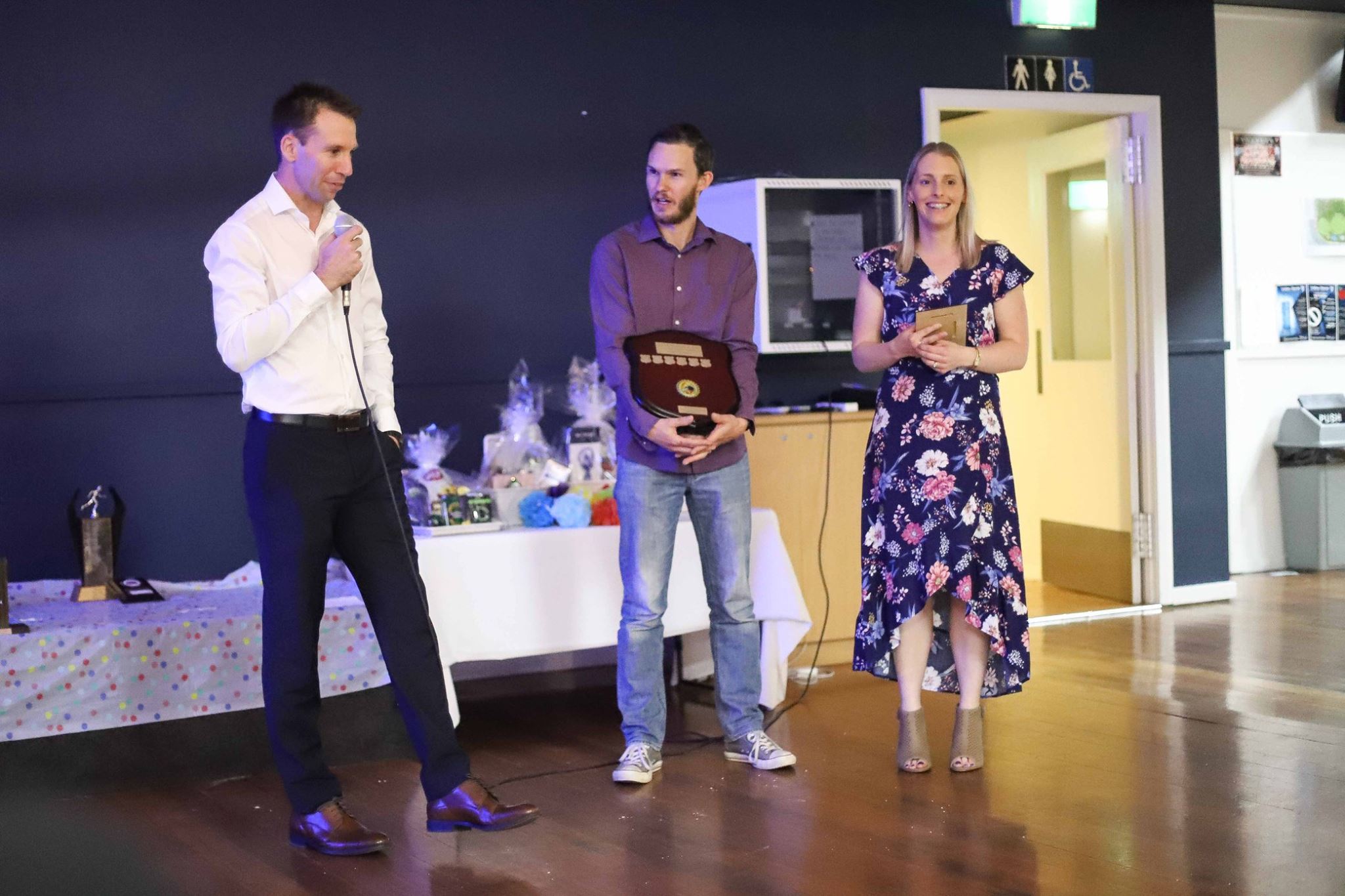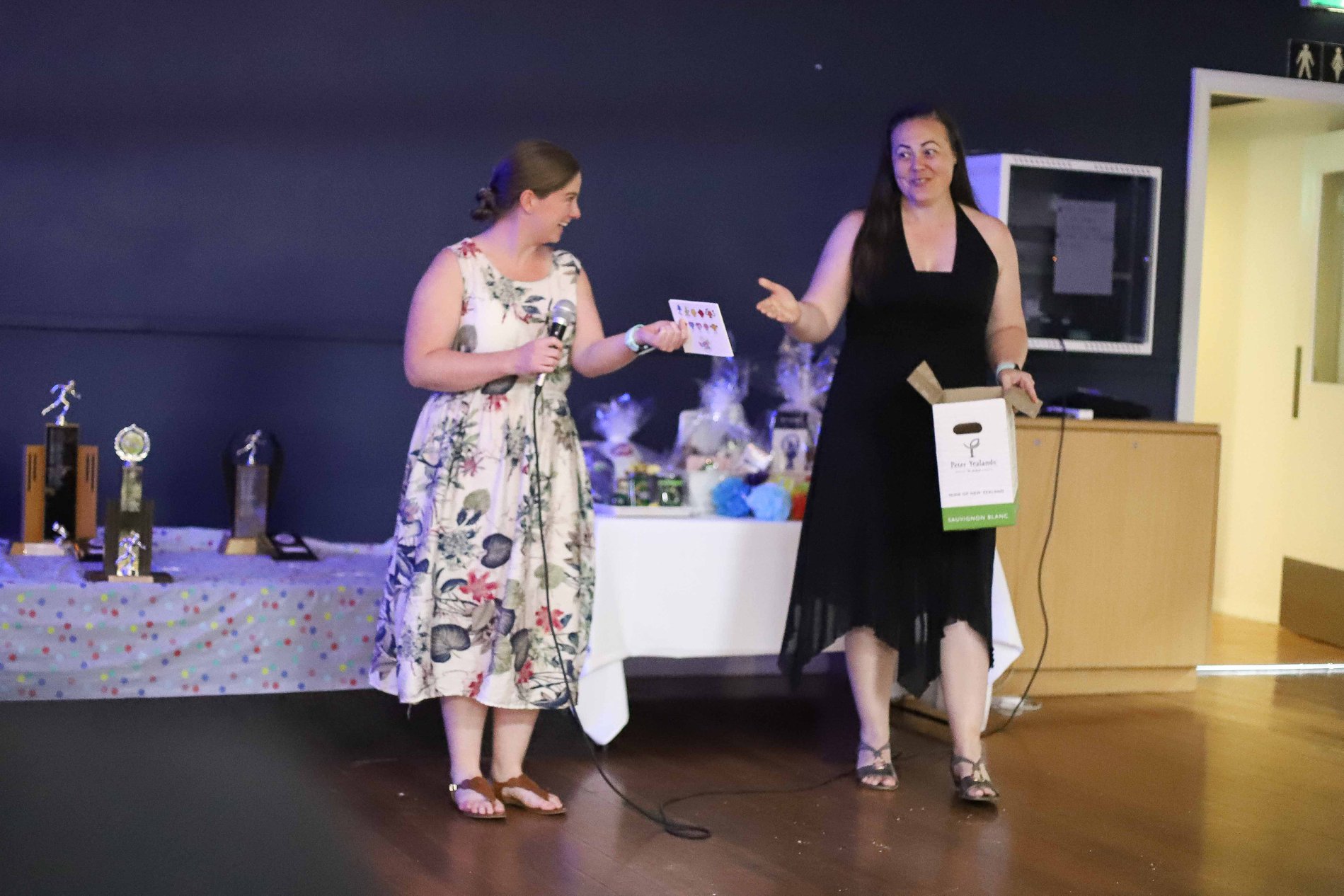 Above – Justine and Julz handing out some of the many novelty awards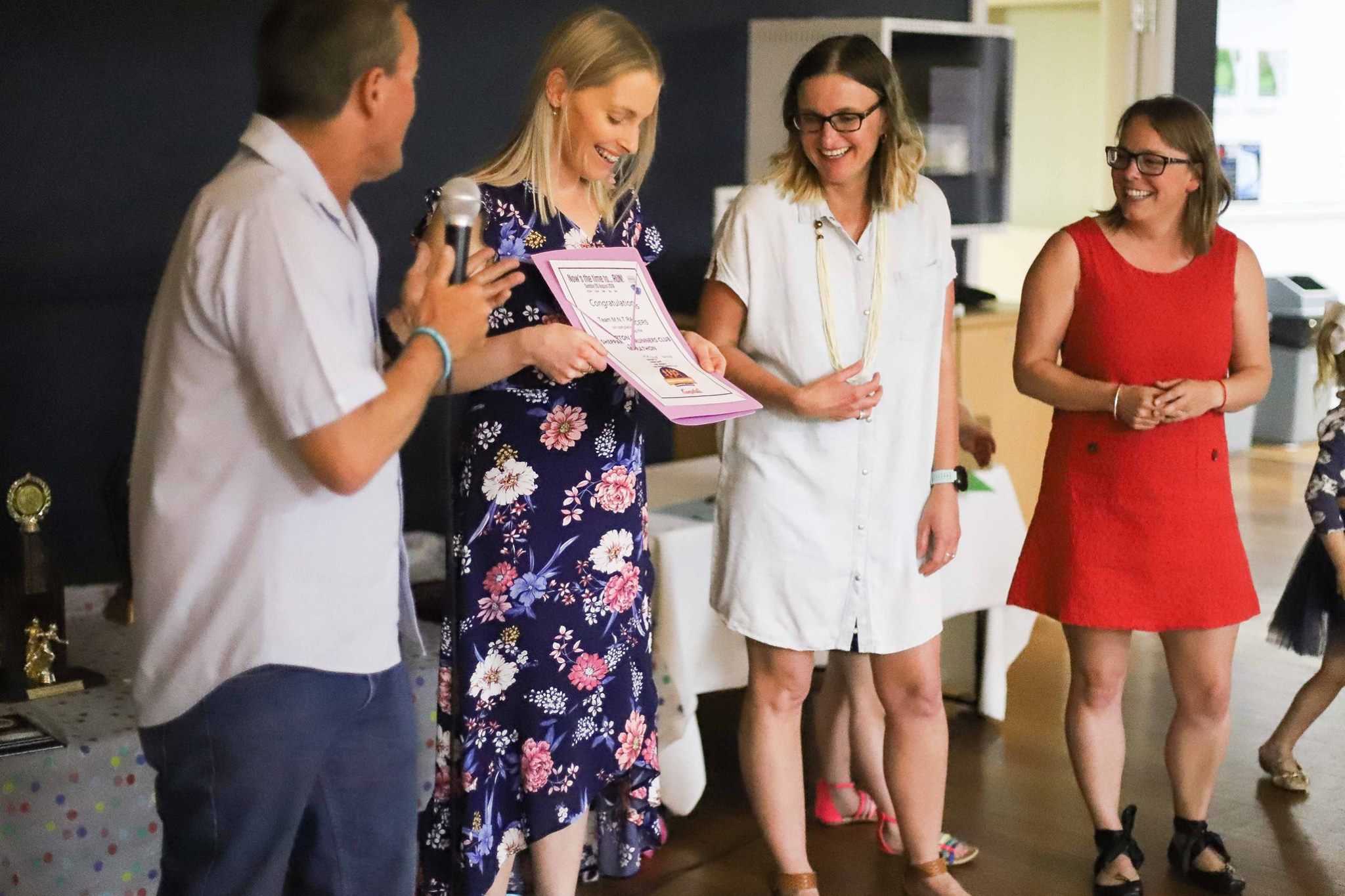 Above – Norah Armstrong, Melanie McAuliffe, & Tara Daniel receive a novelty award for their completion of the teams event in the Shepparton Marathon. Even though all 3 had a fair idea about the novelty award before the presentation they plan on running the O'Keeffe marathon in the teams event in April 2019. This time they will be one of seven in the team. If you are interested in joining in the marathon team please speak to Tara.
A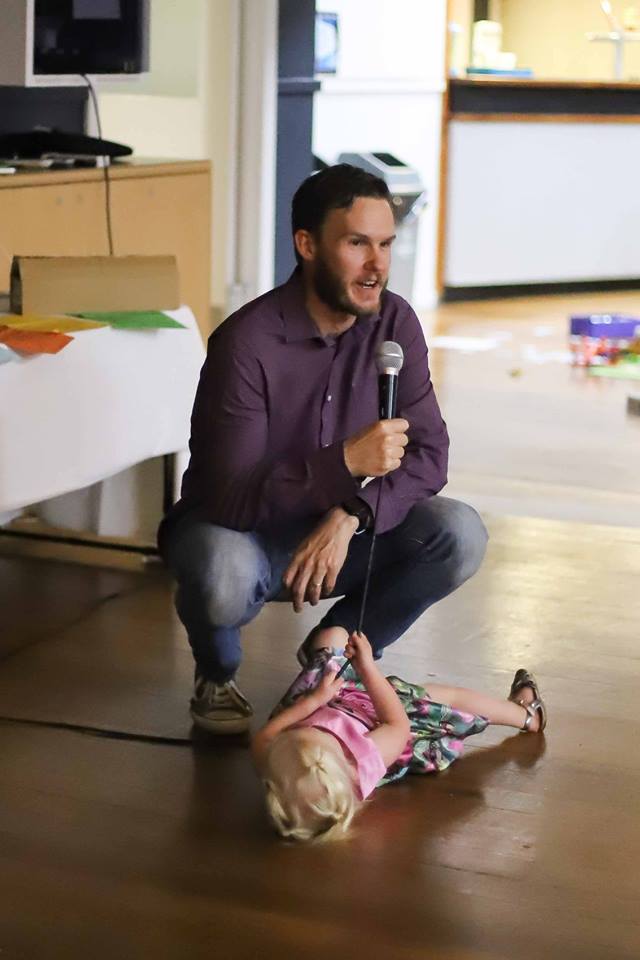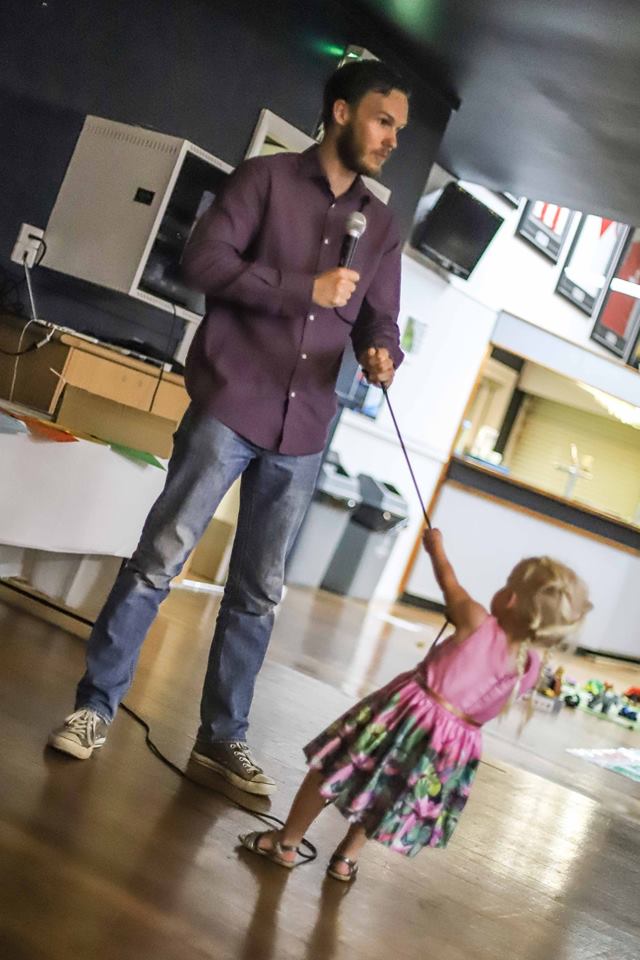 Above – Children welcome. MC. Matt in a tug-of-war with Charli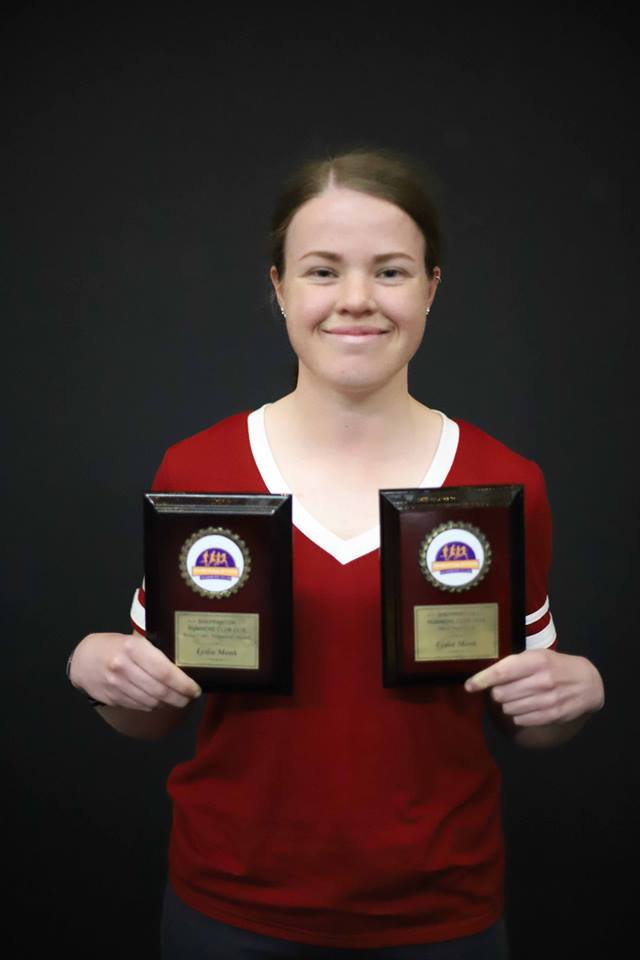 Above, Peter Cody Memorial Award – Lydia Monk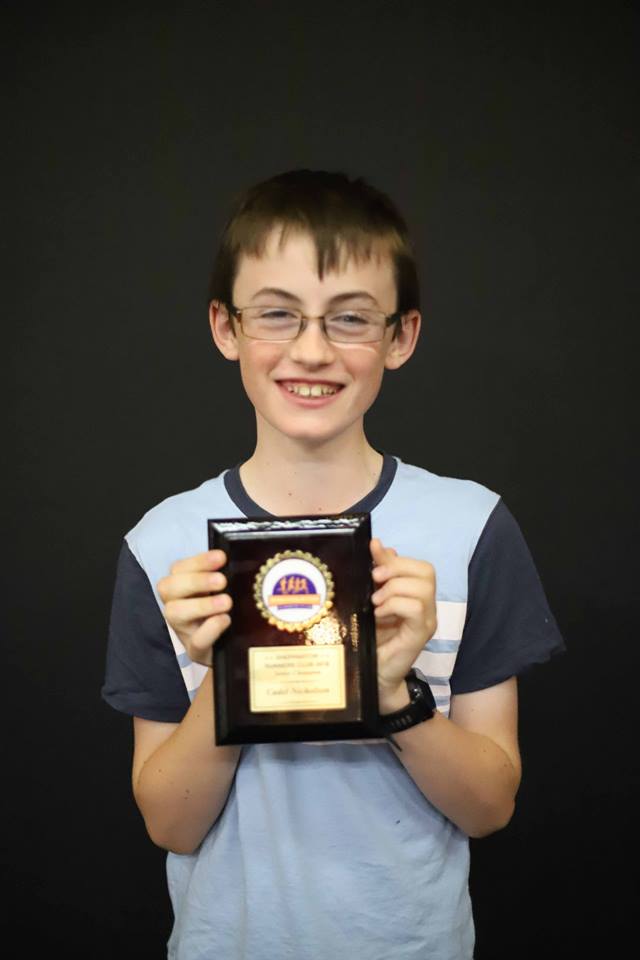 Above – Cadel Nicholson, Junior club champion.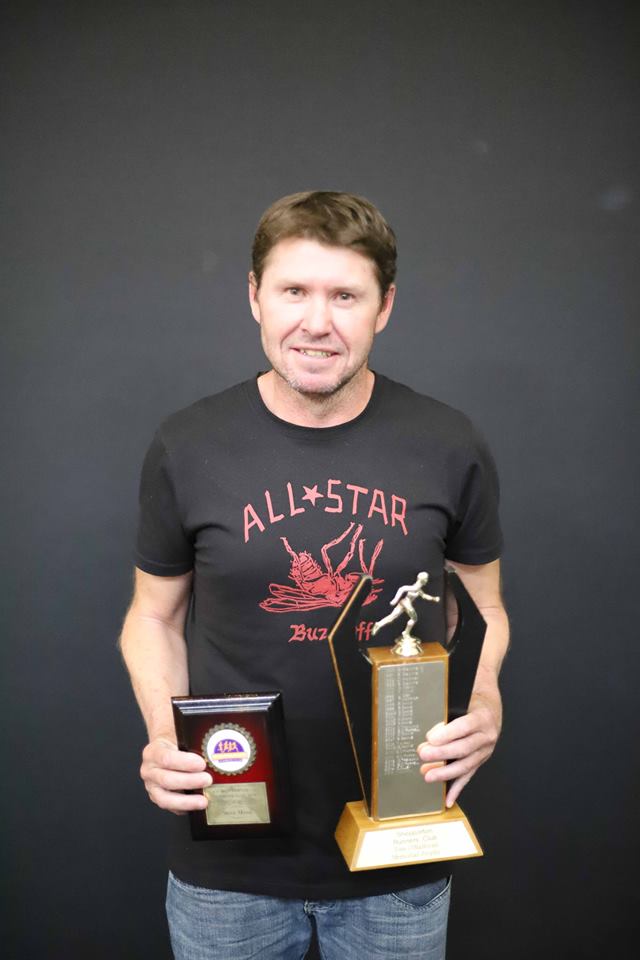 Tom O'Halloran Veteran Memorial Award – Steve Monk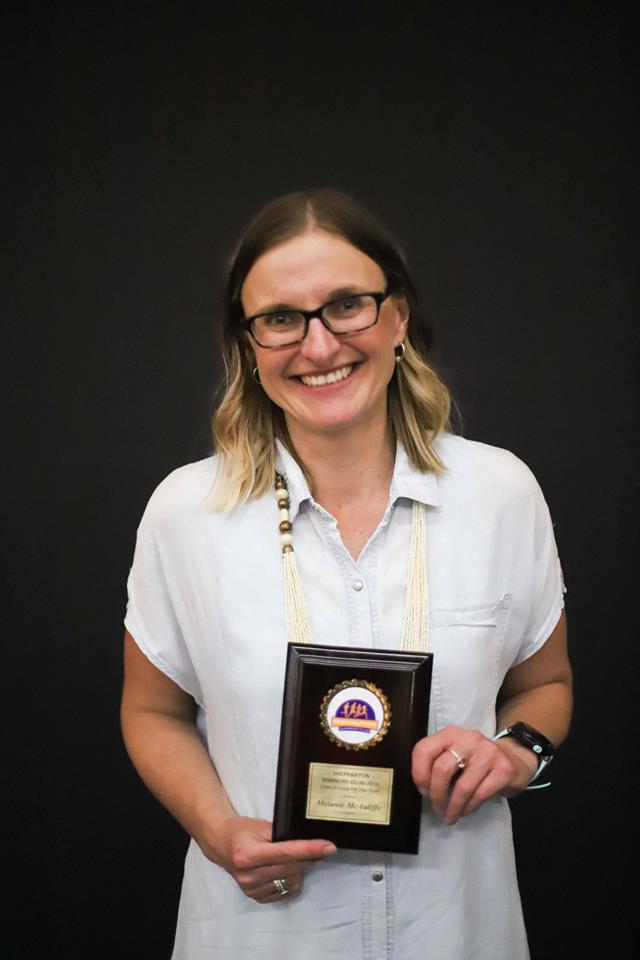 Above – Mel McAullife SRC Club Person of the year 2018.
Melanie organised her committee and contributed most of the day at the Bunnings BBQ. The BBQ was held to raise funds for the SRC 40th. She also took charge and managed most of the work that went into a very successful presentation night. Even though Mel was supported by several enthusiastic members, she went over and above with the massive effort she put in.
Below – an example of Mel's commitment and work effort. She is busy working in the kitchen while everyone else is socialising and having fun. Well done Melanie, congratulations.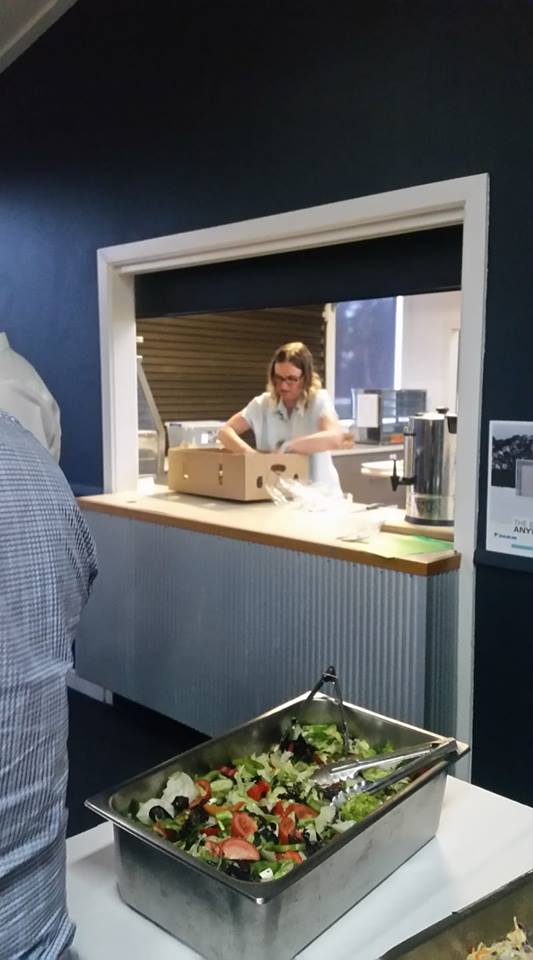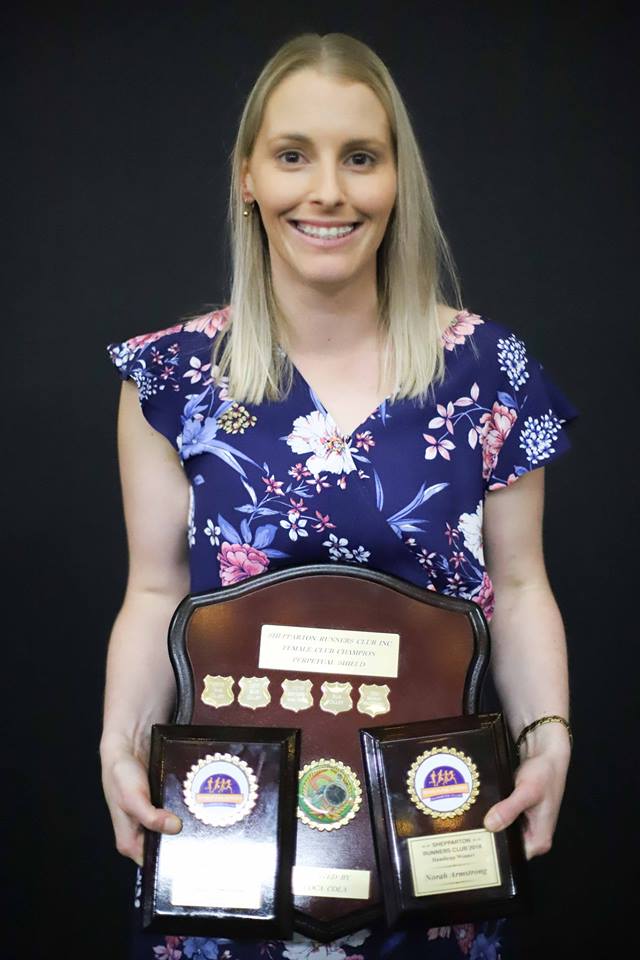 Above – 2018 Handicap winner and Female Champion – Norah Armstrong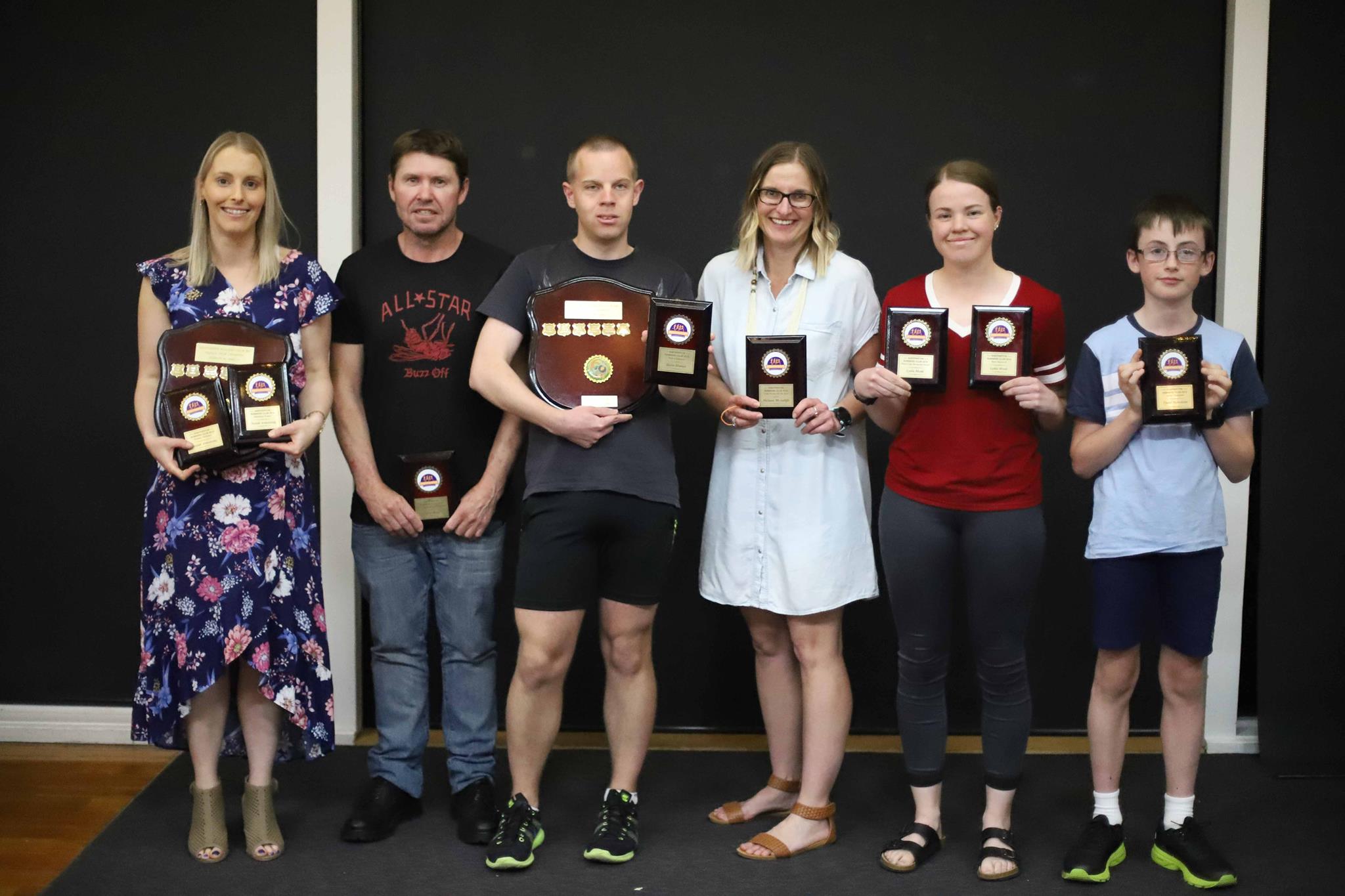 Above – All the winners of the main awards, L to R Norah Armstrong, Steve Monk, Jason Hunter, Melanie McAuliffe, Lydia Monk, & Cadel Nicholson.
Cupids undie run – Shepparton
Cupids undie run is not about winning or losing it's about fundraising for a cure. You can either run in your undies or where a crazy costume or even try a superhero costume because these children in their own right are all superheroes
https://sheppartonrunnersclub.com.au/wp-content/uploads/2018/11/45775891_1149666251858176_5850424392697249792_o.jpg
1365
2048
admin
https://sheppartonrunnersclub.com.au/wp-content/uploads/2017/06/SRC-Logo-300x221.png
admin
2018-11-15 10:40:16
2018-11-15 10:40:16
SRC E-news Nov 16 Presentation night and more