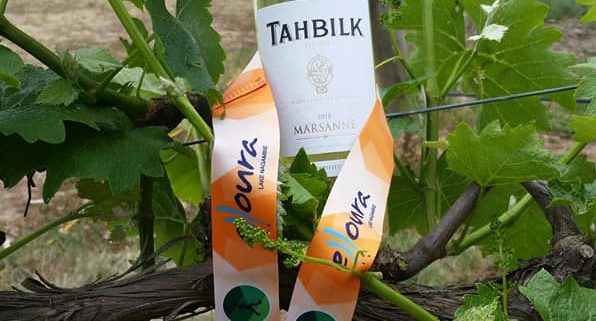 SRC News
URGENT – PLEASE REGISTER FOR 3000m TRACK NIGHT – 48 HOUR COUNTDOWN
Hi Team,
We are just on 11 days away from our first 3000m race night and we need you to register so I can help get the grading done for the races.
Step 1 – Fill out the google docs form – https://docs.google.com/forms/d/e/1FAIpQLScQK6ZOf8n4s3bYaw8yRPiDvK1HOtcy1_QAzDJwd8-D6NTdtg/viewform?c=0&w=1 – it takes 30 seconds.
Step 2 – show up on Tuesday November 20th at the athletics track for your race
If you could please complete the google docs form i'd be really appreciative and it will help me get a more organised event for everyone which equals more enjoyment and also will give me a chance to run on the night which i'd dearly love to do as well.
Let's see how many people we can have registered in the next 48 hours, we are currently at 13, but based on our last handicap i'm expecting around 50+, so let's see who's keen to come and run a 3km track PB.
Thanks,
Chris
SRC 2018 Presentation and Awards Dinner

With presentation night coming up on Saturday, it'll be a great night to reflect on the year and enjoy each other's company. What have been your highlights for yourself or someone else this year?
Recently I was chatting with Nadine about how far the club has come in the last 2 years. 2 years ago Presentation night was at the clubrooms and attendance was in the twenties. We were engaged in regular meetings with Tim Crosby from Athletics Victoria on how to rebuild the club.
We took his advice and now we have a new website, new logos, new running tops and apparel, and we also have a coach. Coach Chris has been one of the biggest factors for improving the direction of the club. Two years ago 20 runners turning up to a handicap would have been considered good. Last week we had 52 turn up to the 800 mtr handicap at the athletics track.
A lot of credit for the turn around in the last two years must also go to Nadine Edwards, Trevor Dainton, Mathieu Ryan, Norah Armstrong & Melanie McAuliffe. All working away to create a better club and running environment.
On the last count for presentation night 2018 our numbers were 69 in total. 45 adults. 17 school aged and 7 that are 5 y.o. and under.
---
Upcoming events and races
With the race list being updated regularly remember to keep checking the SRC facebook events page for all future races and events.
It's Challenge Shepparton Festival time!
We are very excited to have a world class event and one of Australia's great races – the Challenge Shepparton Triathlon Festival, taking place on our doorstep this coming weekend!
Please be aware there will be some changes in access to Aquamoves while the Victoria Park Lake precinct plays host to this event and its scores of elite and amateur athletes.
Saturday 10 November
The Outdoor 50m Pool will be unavailable to the public from 4.30pm to 5.00pm.
Sunday 11 November
There will be no vehicle access to Aquamoves on Sunday 11 November. All Aquamoves members, guests and staff will be required to park outside of the lake precinct and walk into the Aquamoves facility.
Please follow the directions of Traffic Marshals and be mindful of the safety of others.
Shepparton Undie Run
Dress up, dress down. You're limited only by your imagination!
Get your friends together and run around the lake in your undies!
Friends don't let friends undie run alone.
Registrations are now open for Cupid's Undie Run 2019!
We are so excited to be bringing this event to Shepparton and helping spread awareness to bring us one step closer to conquering Neurofibromatosis.
Are you feeling brave? Do you #dare2bare?
Allan Connelly has created – Xaviers team – So if you are joining a team, that's the cool team to be in.
Cupid's Undie Run – Shepparton 2019 – Facebook page.
---
Four Vines Running Festival
Feeling stoked after being 2nd place female and 1st place veteran female in today's 5km event at the inaugural Four Vines Running Festival. Great to share today with my Shepparton Runners Club buddies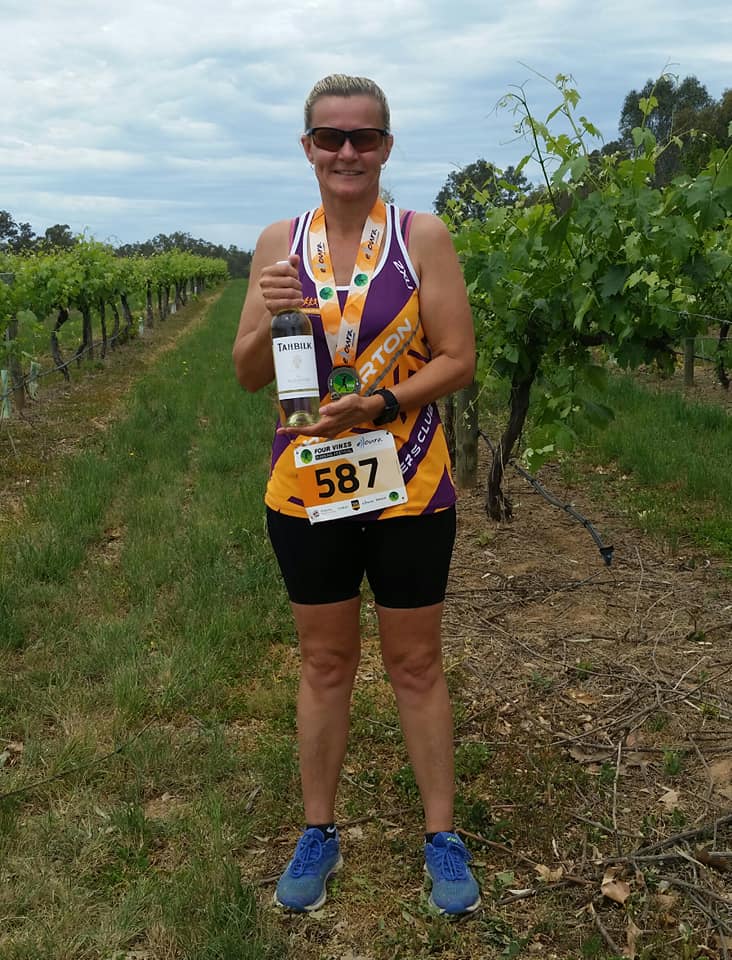 Race report by Sam Daniel.
We arrived nice and early at the historic Tahbilk winery for the 4 Vines Fun Run last Sunday. Checked in, picked up my bibs, and went to check the conditions of the porta-loos. Just before the 10k race briefing, there was an announcement concerning a 10 minute delay, something to do with a track blockage, maybe a snake. I enquired if the 5k race would follow suit in the delay, which I was also running, with a positive reply. Off we ran at the starting line, through the extensive vineyards and around the very pretty wetlands, tracks, bridges and a bit of bush. Having only an hour between the two start times, I passed through the 10k mark at 51.33, but the trail still had another 800 metres to run. A quick glass of prosecco at the finish line, a change of tee shirt (and bib), and off onto the 5 k run with Tara and Mirium. We took it gentle and enjoyed the scenery, what an enjoyable day for a run (or two).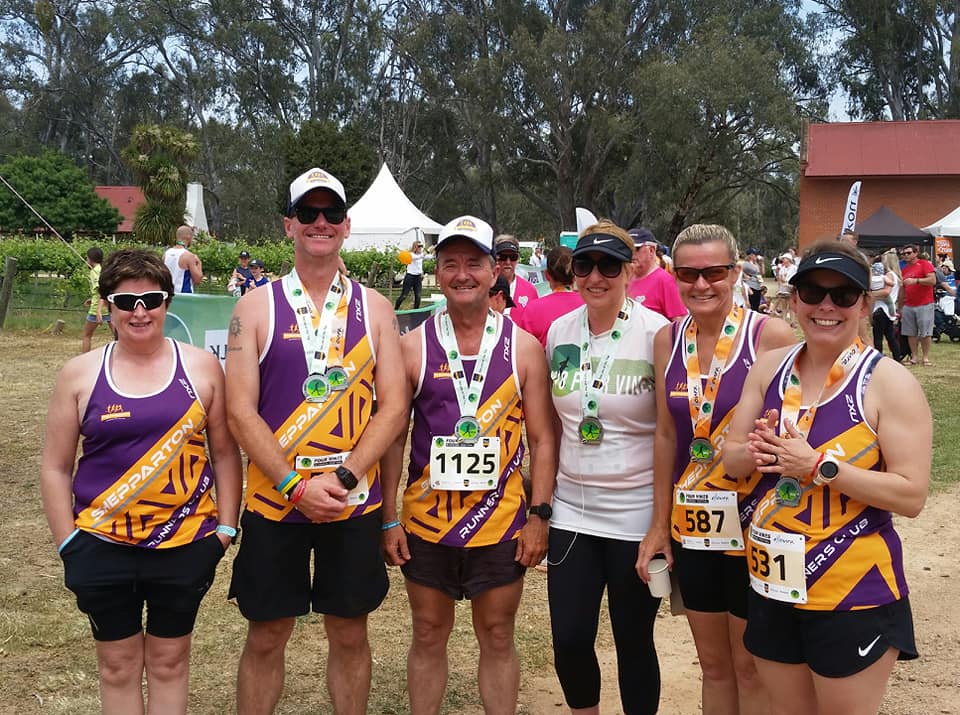 L to R Mairead MacDougall 21 km 2:44:15. Sam Daniel 10 km 54:50  & 5 km 43:58. Steven Trevaskis 10 km 1:13:11. Christina Bassani 1:09:48 Nadine Edwards 5 km 25:58. Tara Daniel 5 km 43:58
NOTE – All distances were long by up to 800 mtrs for the 10 km run.
On this course, it would be difficult to create a course that finished at a km mark. This was a fantastic event for a first effort. They had a few issues that need addressing. But once ironed out, this could be one of the best regional running festivals in Victoria. If you want to try something different from bitumen but don't want to leap into trails, this could be the event for you. Unbelievably picturesque entrance and race compound. We were greeted with sunshine filtering through the trees on the lawn area where we had lunch after our run through the winery.
Bendigo Fun run
Chris Nicholson  10km 45:03  5km Cadel 25:32 Cait Aitken 30:39 PB Chelsea 31:37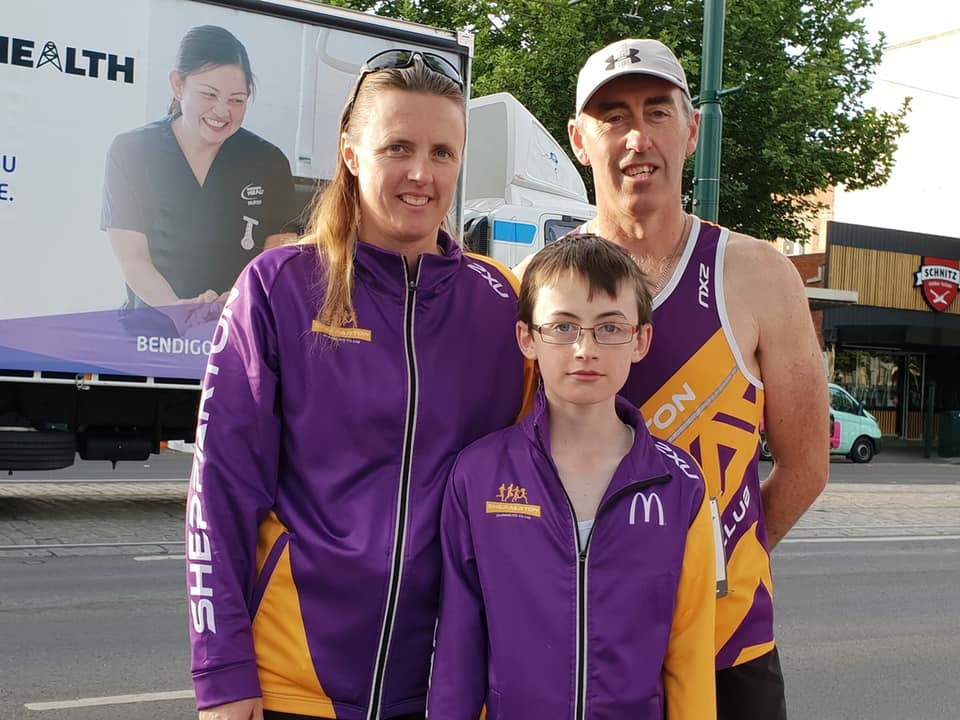 Run the course
Our Fun Run / Walk event is occurring once again! A fantastic family, community or club event that caters for all fitness levels, while raising money for your Charity or sporting club with 20+ participants. Prams are Welcome.
The Shepparton Runners Club plan on putting in a team and all monies raised will go towards the 40th anniversary.
---
Save the date #vioce4kidz
Save the Date: 16th December at the Woolshed, Emerald Bank Shepparton for #voice4kidz final marathon for 2018! 🏃🏽‍♀️🏃🏽‍♀️ We have trialed a 7km loop with our running friends. We are looking forward to celebrating with everyone who has supported us through 2018. More information to come
Congratulations Sao & Patrick Tyler
Little Constance "Connie" Tyler Born Saturday 3/11/18 at 4.50am, weighing 3.7kg.
Mum and bub are both doing well.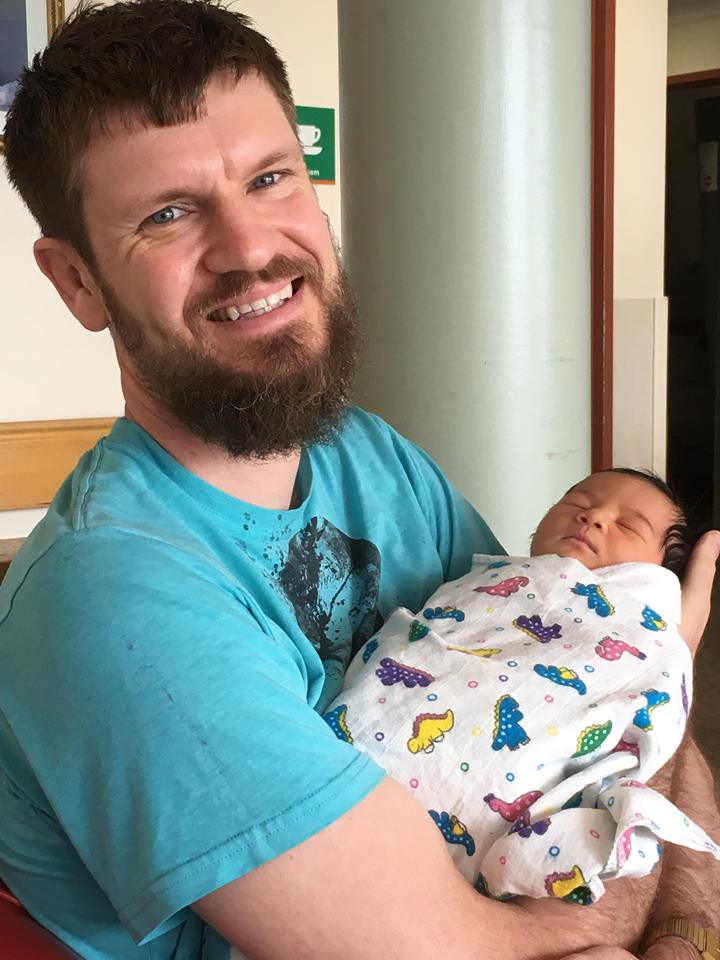 https://sheppartonrunnersclub.com.au/wp-content/uploads/2018/11/45278534_10217695605687860_1135736442807386112_n.jpg
960
596
admin
https://sheppartonrunnersclub.com.au/wp-content/uploads/2017/06/SRC-Logo-300x221.png
admin
2018-11-08 11:15:19
2018-11-08 11:15:19
SRC E-News November 9