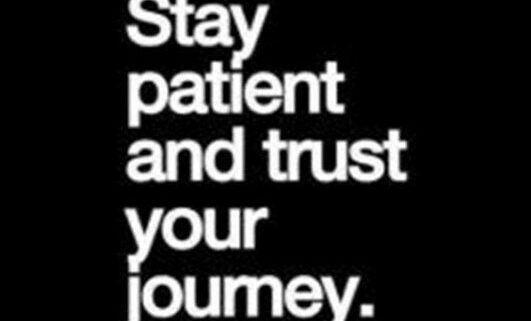 Club news
Success at last
After 2 failed attempts a few years ago, last nights POTLUCK was a massive success. With about 25 runners turning up for a meal and great company. Half coming straight in after yoga.
Meals on offer were – Fried Rice, Sausage casserole, Honey chicken, Rustic chicken soup, A Dainton slow cooker surprise, Tuna pasta bake and Chicken Rissoto.
Well done to those who organised the night. There was talk of one say, every 6 months. A Winter version and a Summer version. So stay tuned for the next one.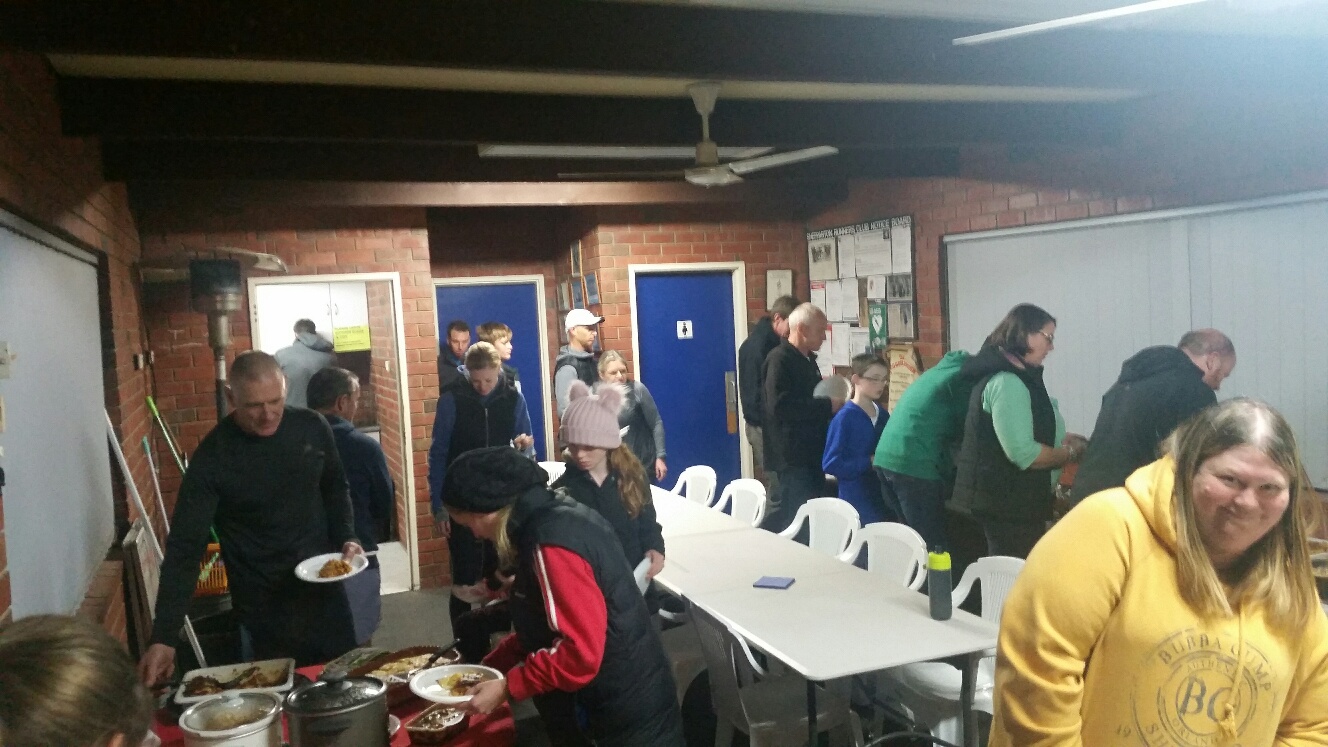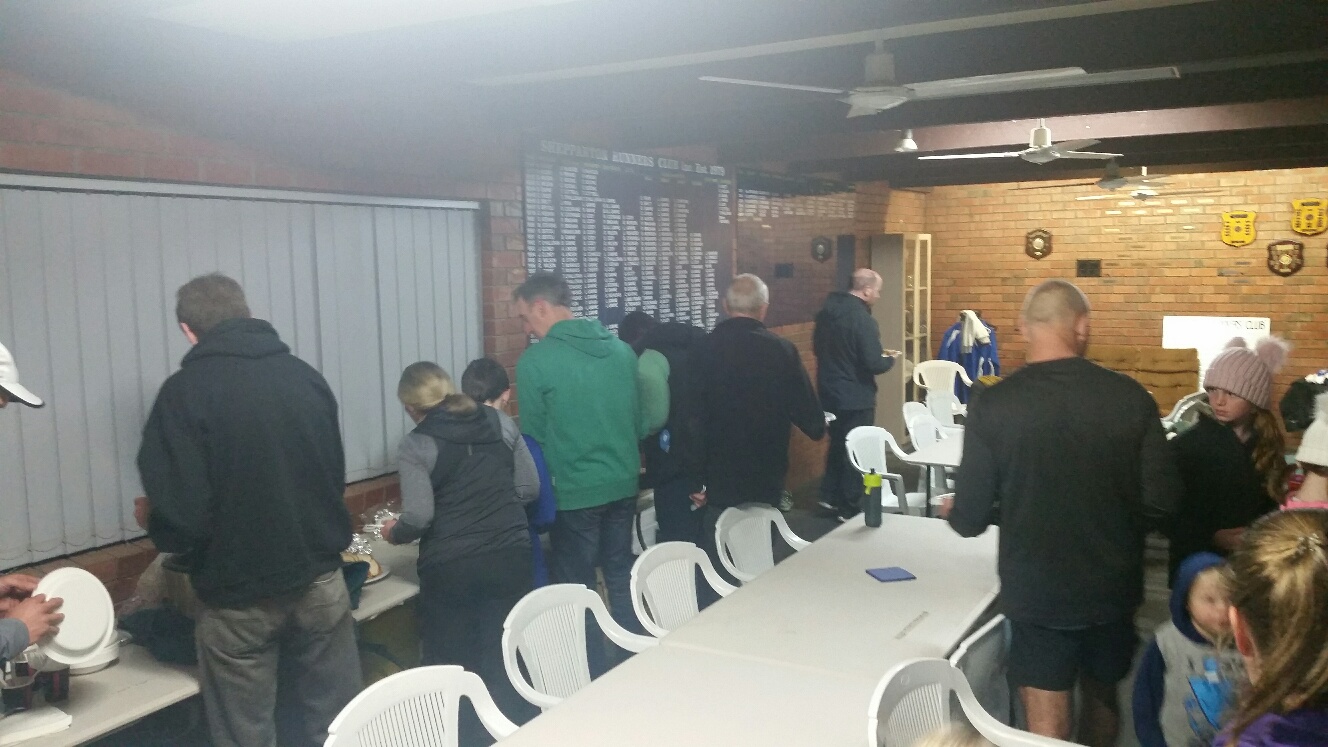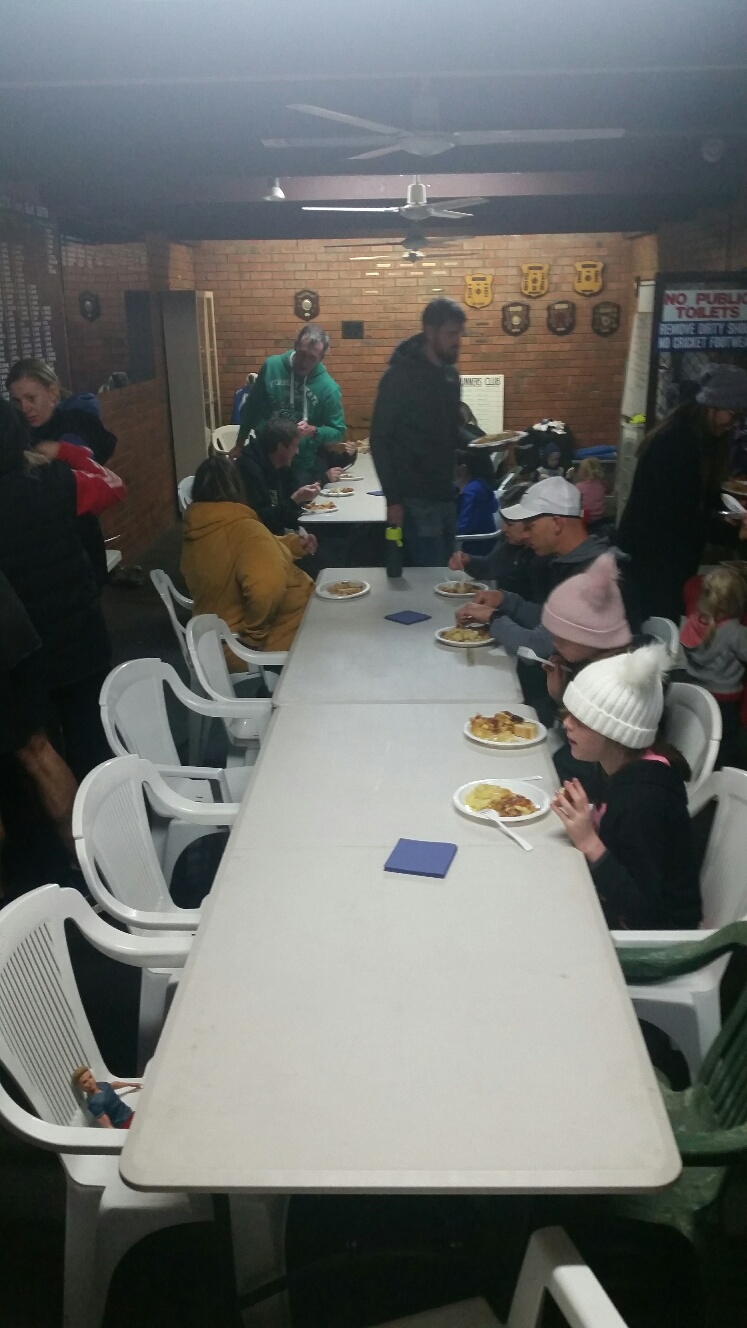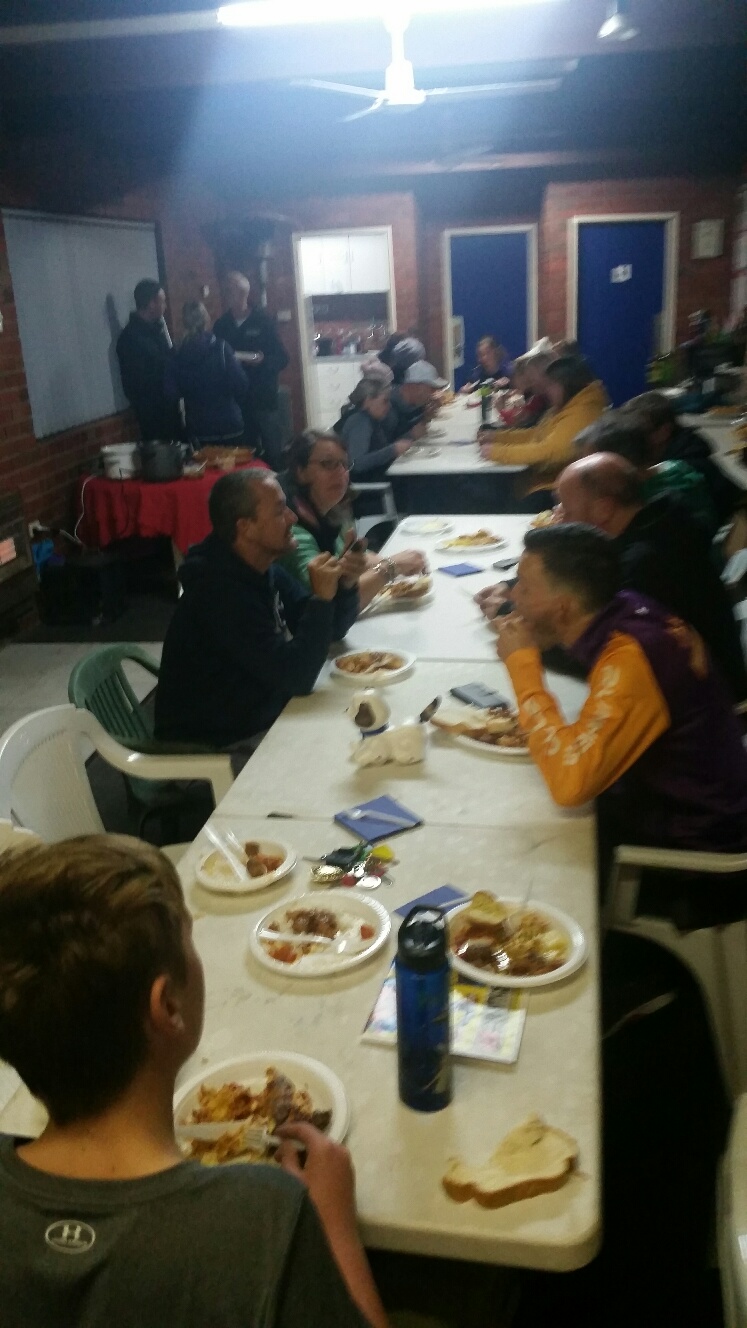 FIX muscle performance
On Wednesday, July 11 FIX Muscle performance held a free Kinetic Link Traning session KLT.
Kate Dainton and I took up the offer along with about 5 other first timers. The session went for an hour. We were instructed on how to use resistance bands and light weights. Movements were done slowly as the technique requires "time under tension" T.U.T. Again these type of exercises are important to runners as they strengthen and engage the core and glutes.
Here is a youtube video on KLT and if you want more information contact the SRC sponsor FIX muscle Performance. FIX website
The next come and try is……..
** FREE COME & TRY **
Join us for a FREE Come & Try Reformer Pilates Class…. Give the clinic a call on (03) 5831 5400 or book via our APP to take advantage of this fantastic offer!
Return to running
Steven Trevaskis
As I count past 6 weeks without running and only doing strength exercises like Pilates, body balance,  and KLT, I now start a 4-week return to running program. I will continue to do the strength work as I am going through this 4-week return to running program designed by a sports Dr. The return to running program involves walk-run-walk sessions and you can see me doing them on Tuesday, Thursday, and at parkrun. If you want more detail have a look at my strava activities. If you click in the laps tab you will see the session in detail.
This week I went to G.V Physio to discuss an abnormal sensation/pain in my quad, plus I gave a complete medical history of all pain and issues over the last 8 months. After analysing my gait Physio Kirby added to my strength and stretching exercises focusing on my weak glutes.  I have now had a Sports Dr, Physio, & Osteo all point to my weak glutes as being my issue. I have a follow-up visit to Kirby next week as I complete my second week of return to running.
A lot of my recovery is done at home. I have exercises I have to do morning and night and some I do every second day. I have a list of strength exercises and mobility exercises.
Upcoming races and events
listed on the SRC Facebook page here 
Kathy & Narelle. Gold Coast report.
Firstly congrats and well done to all the SRC members that headed up to GC and participated across the various running distances! – Awesome work by you all and well done on those PBs  – they're hard to get!
So this was Race #7 for Narelle and I and we both have been running long enough to know we never know what a race might bring us but we do know we will get to the finish line!
With the humidity high it always has the potential to create issues for us Victorians coming straight from the cold and more use to a drier heat.
The race started off pretty normal for us both as you are just trying to settle into the run and control a bit of nausea/dizziness of the early humidity.  However, this time for some reason I couldn't get my heart rate down so by 15km was affecting me as you are of course using so much more energy… 18km mark I nearly pulled out – but key thought that stopped me was that  I would then have to find another marathon to run in July (horror)  so better to go with the run/walk/crawl theory.  So from around 22km it was still very unsettled and was now preventing me to be able to even run the straight 2km between drink stations (think Puffing Billy) so it was a long run for me – so post the finish line I was straight in the medic tent (even forgot to pick up my medal) a trip in the ambulance, hospital stay and late night check out. So missed the post-run dinner celebrations and didn't get to see my sidekick till the next day!
Narelle's was running really well but once you go over the bridge at the 30km and are forced to run past the finish line and have to go out to Labrador .. they must call it that as it's the dog (b*tch) part of the race.. haven't meet anyone that doesn't hate that bit and you know you still have 12km to route back to the finish line it can start to bite (no pun intended…)  Narelle did an awesome run in humid conditions and we could both now tick off #7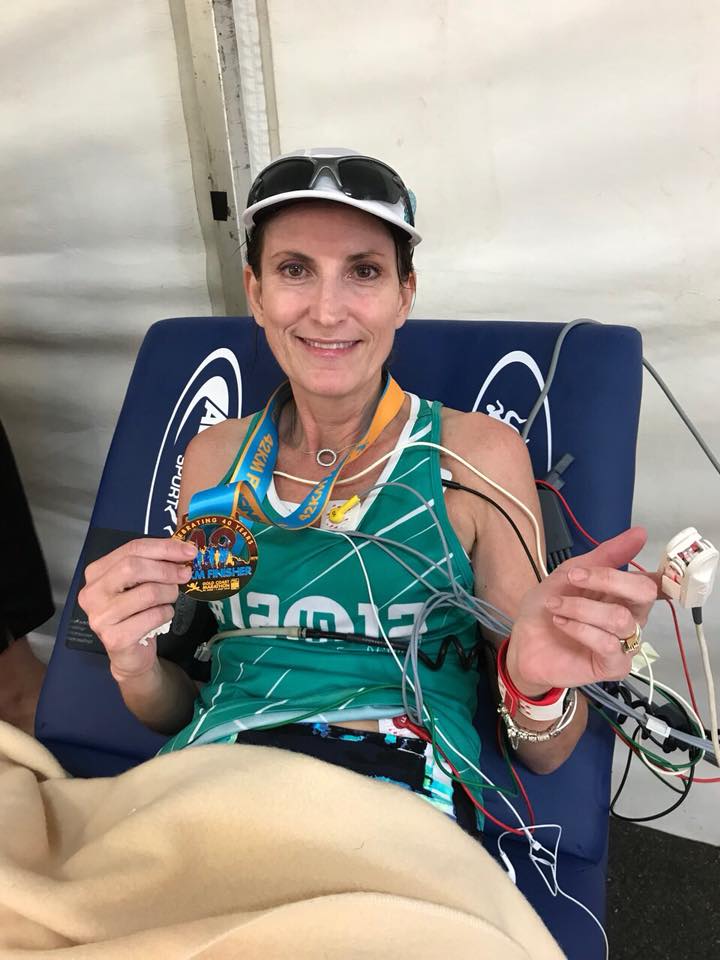 Race #8 sees us on the home course –we are both looking forward to being part of the festival and running with the SRC crew – we know the track like the back of our hand – so we shouldn't get lost J.
PS:  Don't forget that #voice4kidz is a charity partner so when you are registering please consider making a donation to our cause – all funds go to our local GV CASA to continue to raise awareness and protect kids in our community against sexual assault.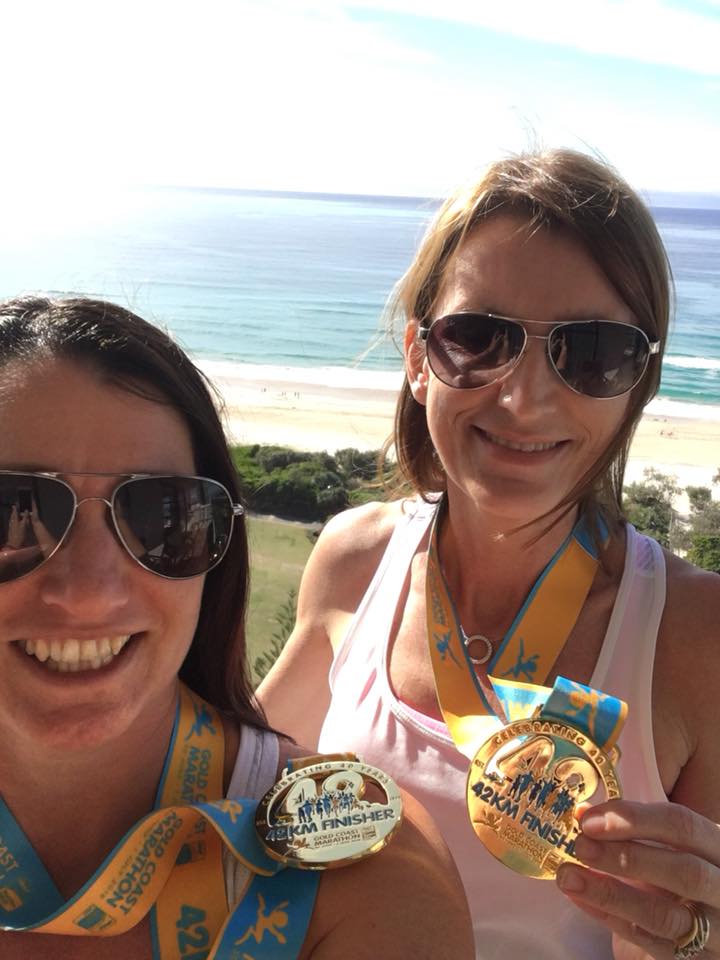 Wimmera River parkrun ready to launch
Instigators of a Wimmera River parkrun will see their work come to fruition next month when the weekly event launches in Horsham.
Running enthusiasts Andrew Sostheim and Candice Muszkieta joined forces in March to create an ongoing event that would make the most of an 'underused' Wimmera River.
Participants will start at Saywer Park, then head west along the river, over Anzac Centenary Bridge, left along the river's southern bank and under the main traffic bridge for another 500 metres to a turnaround point, before heading back the same way to Sawyer Park.
https://sheppartonrunnersclub.com.au/wp-content/uploads/2018/06/703285378df41a7c2c3ddbd3c0fa85fe-306200334.jpg
744
531
admin
https://sheppartonrunnersclub.com.au/wp-content/uploads/2017/06/SRC-Logo-300x221.png
admin
2018-07-12 12:16:29
2018-07-12 12:16:29
SRC E-news July 13