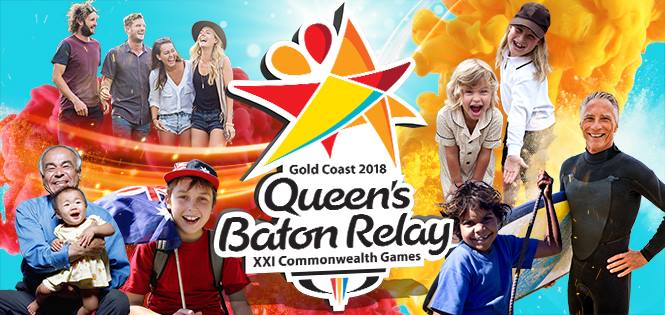 Two SRC members will be involved in the Queen's Baton Relay. They are Allan Connerly and Kathy Fuller. Not to forget intermittent member Dhami Singh.
Share the Dream of the Queen's Baton as it travels throughout Australia!
Come and share in the Queen's Baton Relay, a Games tradition that celebrates the Commonwealth's diversity, inspires community pride and excites people about the world-class festival of sports and culture to come!
By Allan Connelly – My leg of carrying the baton is from approx 112 Knight st to approx 91 Corio st. Hope to see everyone there. It will be fun as well as an honour.
By Kathy Fuller  – The time has come Shepparton. The Queens Baton is about to roll into town next week – and thanks to my beautiful friend Kate Pendergast who instigated this nomination and has provided me with this amazing once in a life time honour. The baton not only represents the spirit of the Commonwealth games but for each baton bearer the special journey that led them here – For me it represents my family, friends and our wonderful community that get behind and support our passion and causes and get the reason why we do this – and of course my good buddy Narelle Pell who is a big part of this journey. It would be awesome to see some familiar faces along the way – You will catch me between Noble Monks and the Aussie Hotel (Maude Street) on Wednesday 14 February around 2.30pm . You should notice me .. I'll be wearing this little number… See you at the finish line – (200m) 
🙂
#Protectkids #voice4kids #cancersucks #thinkpink #lovemytown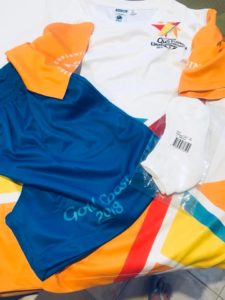 Please be aware of these roads that will be CLOSED for approximately 30 minutes between 1:45pm and 3:15pm on Wednesday 14th February 2018 for the Queen's Baton Relay.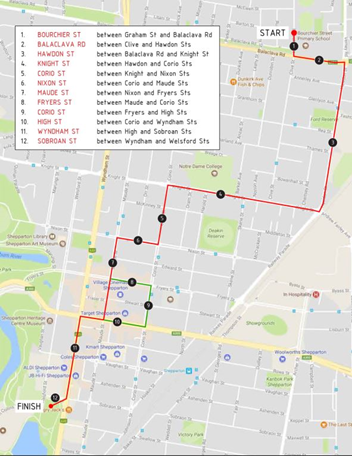 Runner Profile by Kate Dainton.
Kate Dainton
Age 37
PB's 5km: 23:22 10km: 52:13 21km: 1:56:12  42km: forgot official time it wasn't on Strava but it took along time!
I started running as we had several close friends die within a 2 month period. I needed to get out of the house for some headspace so ran out the driveway and pretty much got hooked! I realised running made me more mindful, relaxed and energised.
I started running about 2 years ago
I run Tuesdays at SRC which I love, Thursday's if I'm training, Sat park run and long runs Sunday if it fits into busy family life
I'm hoping for half marathon in Wang, Gold Coast marathon, Bright fun run and open for suggestions! Maybe a beach trail!
My goal is to get a better time! Sub 23 would give me a happy dance. I'll be waiting for the kudos guys- lol. No seriously I just want to enjoy the journey and I'm loving how the family are getting involved at the club. It's great seeing their massive smiles on their faces or seeing them overcome the mental game of running.
The biggest obstacle was when all my equipment went missing before the marathon but it all worked out. I figured you just need to run!! You don't need any gadgets, just your feet and positivity.
I've had 2 break throughs.. Coach Chris paced me at park run and I took 1 minute off my pb. Shepparton running festival I took 8 minutes off 21km. Both were unexpected. I was shocked, stunned and I definitely did a happy dance.
The runners who win at the SRC handicap, my 65 year old Mum who had a crack at her park run pb, the kids and the runners who are so patient recovering when injured.
My fav place to run are trails. I'm happy to get lost in nature.
Smart Recovery and training is my wisdom of advice ( I'm learning) I remind myself that no run is a bad run. It's just a run and make sure you are balancing everything else in your life.
I think the 70+ who ran the GC marathon just in his satin underwear and long white hair was different… especially when he disclosed what his intimate bedroom ritual was with his wife before a marathon. We decided to pick up pace after he said that- lol
…..and then I received this from Kate
Hi Steve,
Jeez I'm annoying!! But the more I thought about I realised… in the part most enjoyable run would be; run melbourne half marathon. I raised $3,500 with my brother to help find a cure for my step mums incurable cancer. Everyone was crying at the finish line.
February 1600 mtrs handicap results at the Athletics track.
Congratulations to Mason, Zac and Steve on their awesome performances this morning in the February Handicap event. Thanks also to the Sportsmans Warehouse Shepparton for supporting the event.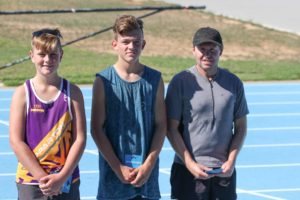 The Shepparton Runners Club also use the day to assist Kathy Fuller and Narell Pell in their quest to raise funds and awareness for child sexual abuse survivors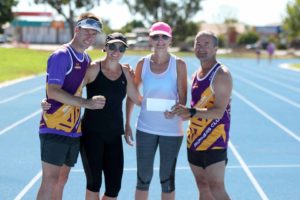 .
Congratulations to 47 runners who came along and ran in the February 1600m handicap. Massive thanks to Sportsmans Warehouse for donating the prizes as well as Chris and Norah Armstrong for running the event and working everyone's handicaps.
FULL results can be found on the link below.
https://sheppartonrunnersclub.com.au/results/

Great to have SunRunners – Yarrawonga Mulwala members come over and participate today in our February 1600m handicap. We hope you enjoyed the experience and would love to have you back anytime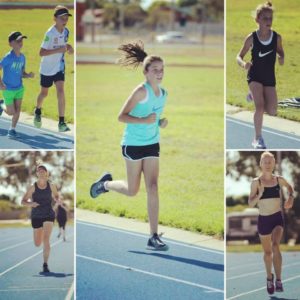 "Just" by Lucy Bartholomew
Lucy Bartholomew is an incredible athlete and a genuine, down to earth person. I'd recommend to everyone to follow her on Facebook, Strava, or Snapchat.
Lucy wrote the following thought-provoking words on Facebook late last week.
The word 'Just'.
I love that in this world you can surround yourself with people from different walks of life, who have traveled so many different paths in their own shoes and then you can find all these people standing together on a start line, taking on the same journey and sharing one passion together at a race.
BUT I have a problem with one word I hear way, way to often. "just' .
A few weeks ago I ran at the Two Bays Trail Run Page running event which hosts a 56km and a 28km option. My Dad and I took on the ultra in training for longer races and my brother the 28km. It was super cool to share this day with them both but when I had crossed the finish line and I was admittedly lying pretty dead on the pavement I heard my brother having a conversation with another runner. He asked if he ran the 56km, and my brother replied "no, I just ran the 28km". There is no Just about it, it was a huge effort, I coached him into this effort and by simply using this word it undermines exactly what he achieved out there. Had I been able to stand up at that point I would have said something.
Since that moment I have made a conscious effort to not use the word 'just' before saying what I did in the day or what I ran or what I aim to do. It is what I want, it is the best I can do and for me it is enough. I think its sad that we have to make it sound like you are making a short cut, taking the easier line or the weaker option.
In 1 weeks I will run in the 62km of the Tarawera Ultramarathon. There is a 100 mile event, a 100km race, 80km and the 62km. I cant wait to play on this section of the course, to watch the other races result and to have my own challenge out there because no matter what distance you go out for, no matter what journey you chose to go on- there will be ups and there will be downs and to share this from 62km to 160km is a special thing without everyone needing to take all the same steps.
The Ultra-Trail Australia is Australia's version of the Ultra Trail du Mont Blanc – UTMB, there is the Pace Athletic 22km, 50km and the headlined 100km event. 2 years ago I ran the 22km after many, many ultra races and it still remains today as one the hardest runs I have done and the most painful I have pulled up. Last year I won and a set a new CR in the 100km but it wasn't nearly as bad. My brother ran the 22km last year and will step to the 50km this year for his first ultra. I will be by his side making sure that he credits what he has achieved in such a small amount of time. I am so proud of what everyone dares to achieve out on the trails, there is no 'just' about it.
Please don't sell yourself short. Stand on that start line, stand on the finish line no matter how far you travelled, no matter the journey you took; the fact that you tried and you gave YOUR best. That should be enough for you and for anyone who is worthy to be in your company.
This week's podcast by Brady is bloody good. Put an hour aside and have a listen. Sarah's mantra is, don't judge people. She explains why in this excellent podcast. 
Tell me your tails podcast by Brady Threfall.
This week I share a conversation I had with Sarah Walker. Sarah shares her story as someone who has recovered from anorexia 20 years ago. She nearly died as a 22 year old and while this is a life time ago the sharing of her personal experience is still very powerful and offers us, as listeners so much insight and learning. Cheers to Sarah for coming on. I hope you enjoy this one.
https://itunes.apple.com/…/podcast/tell-me-yo…/id1116511977…
Wangaratta Marathon February 25
Please read the general information page here.
When you enter please enter under Shepparton Runners Club team. If you have any problems please contact the organisers. Here!  
Remeber SRC members Kathy Fuller & Narell Pell will be running their 2nd marathon out of 12 here this year. Please support them and their cause GVCASA. Follow them on Facebook Imagin, Believe, Achieve
The following is copied from the Wang Facebook page.
Not to be outdone by the Ferals, the Shepparton Runners Club are also once again looking to amass a big team for the 2018 Wangaratta Marathon & Fun Run (and walk!). The Shepparton Club has been 3rd, 4th and 5th in this competition in previous years and with growth in membership and a renewed vigor, they could get big numbers this year.
For details of all the great things that the Shepperton Runners Club are involved in, check out their website at https://sheppartonrunnersclub.com.au/ or their Facebook page, which ishttps://www.facebook.com/SheppartonRunnersClub/
Murray Marathon – Albury
Riverside running
March 25
The Albury-Wodonga area is rich in running locations and in 2018 The Athlete's Foot Albury Murray Running Festival launches and includes:
Half Marathon
12km
6km
2km kids run
all on traffic free riverside sealed pathways.
Info and entry here
Mothers Day Classic – Shepparton
If you want to be a pacer see Kathy Fuller. The Shepparton Runners Club provided pacers last year. Kathy has informed us that she would appreciate it again this year.
Registrations for Mother's Day Classic 2018 are now open!
Register today to help us raise funds for life saving research: http://bit.ly/2BTKwEV
1 in 8 Australian women will be diagnosed with breast cancer in their lifetime.
1 in 8 is more than a statistic – it's a life.
#MDC2018 #walkalloverbreastcancer
Numurkah Road Sports City entrace reopens today at 5pm.
Local residents using Sports City will now have access into the area from Numurkah Road but will not be able to turn right when exiting Sports City onto Numurkah Road. Council advises drivers to use the Packham Street exit if they wish to travel south.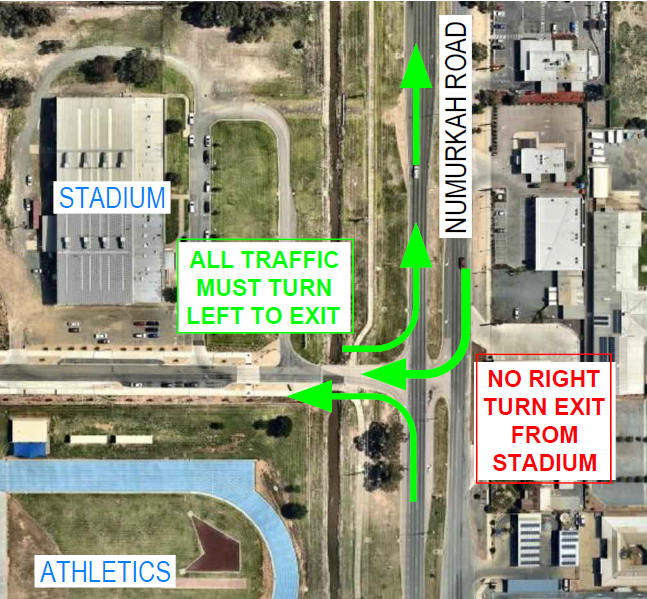 GVCASA
A New Year, A New Goal and away we go!
Let's do it!
2018 Kathy Fuller & Narelle Pell have set the goal to complete 12 marathons in 12 months. In the quest to raise awareness and help prevent child sexual abuse.

Together with community support from GV Health, GV Health Foundation and GV CASA, working together in partnership to reduce the statistics of 1 in 3 girls and 1 in 6 boys sexually abused by the age of 18 years.
Our 2018 journey starts now 
👣
👣
Running the first marathon in Hobart on Sunday
🏃🏽‍♀️
🏃🏻‍♀️
We would love your support. All fundraising money will be going to GVCASA (centre against sexual assault).
You can donate to the account below:
BSB : 663 000
Account No : 143 139 863
Reference: Marathon18
https://sheppartonrunnersclub.com.au/wp-content/uploads/2018/02/23755175_1672035832858949_6717218811330930243_n.jpg
315
665
admin
https://sheppartonrunnersclub.com.au/wp-content/uploads/2017/06/SRC-Logo-300x221.png
admin
2018-02-08 11:16:57
2018-02-08 11:16:57
Shepparton Runners Club E-news, Feb 9