To all SRC Members,
All members are invited to attend our General Meeting to be held on 15th February 2018 at the clubrooms at Princess Park, commencing 7pm, (following our long run and BBQ a sausage in bread!)
The aim of the meeting is to let all members know where the club is standing at the moment and also a chance for the committee to get feedback from members.
We look forward to seeing as many members there as possible.
Regards,
Rosalie Smith
(on behalf of the committee)
SRC Feb Handicap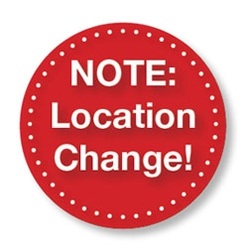 The SRC February Handicap will be for 1600m Sunday February 4th and will feature multiple races at the Shepparton Athletics Track with the first race at 9:15am. 10-12 participants per race, and participants will be seeded by the handicapper. Everyone welcome, $30 Sportsmans Warehouse voucher for the winner of each race. $5 race entry for Non-Members, Members $0
Also, we are asking that all runners make a donation ($5.00) on the day to GVCASA. As you know SRC member Kathy Fuller and Narelle Pell are running 12 marathons in 12 months to raise funds for GVCASA. 
Two Shepparton mums are planning to run 12 marathons in 12 months to support childhood victims of sexual abuse.
Kathy Fuller and Narelle Pell aim to raise 100,000 dollars for G-V Health's Centre Against Sexual Assault.
Please give your donation to Kathy Fuller or Steven Trevaskis
SRC at the Athletic Track

An inspirational athlete or 2.
More than a runner
19 year old Meriem Daoui from Hobart could be one of Australia's rising athletics stars in the next 5 years. She is a Muslim of Moroccan heritage, competes in full length clothes and a hijab, and is a type 1 diabetic. Neither her religion, her diabetes, or her running define Meriem Daoui. Her drive to make a positive impact on her community and her refusal to let anything stand in her way speak volumes about her. Find out more in this article at Tempo Journal.
When running is more than a sport
Taylor Little has cerebral palsy and needed someone else's legs to get her through a marathon. 60 year old Peter Kline was looking for a challenge and pushed her in a large jogging stroller at the 2012 Las Vegas Marathon. Kline never returned to traditional racing and founded Marathons With Meaning, an organization that pairs runners and people with disabilities. Find out more in this article at the New York Times.
Australia Day award
Congratulations to all AUSTRALIAN DAY AWARD NOMINEES AND  AWARD WINNERS.
Shepparton
Citizen of the Year – Sue Trevaskis (SRC MEMBER)
Sue has devoted most of her adult life to helping others and volunteering her time to multiple groups, including the SYC Hockey and Cricket Club, Sherbourne TOWN Club, Wilmot Road Primary School, Shepparton Agricultural Society, St John's Ambulance Brigade, Cool Cat Rockers, the CWA and the Shepparton Show. She has devoted many years to these groups, and always finds time to help out when called upon. Sue is inspirational, nurturing and guides the students and juniors she comes in contact with, encouraging them to be the best they can be. Her kindness, dedication and commitment have benefited her community and family.
Community Event of the Year – Shepparton Parkrun
The Shepparton Parkrun commenced in 2014 and has held over 200 events weekly over its four years of operation. In that time, 2,500 different people have taken part and over 330 volunteers have donated their time to run the event. Parkrun is open to all members of the community, regardless of age, ability, or whether a walker or runner. The event allows participants to increase their health and fitness, as well as providing opportunities for social interaction and creating friendships.
Mooroopna – Sports Award – Nadine Edwards (SRC MEMBER)
Nadine is an outstanding citizen and is highly involved in the equestrian and running fields. She has been involved in the Kyabram Pony Club as a riding member, instructor and parent for over 35 years. Nadine has competed across Victoria and interstate, with her specialty in eventing. She is also a very keen runner, placing first in various categories at the Mitchelton Running Festival, and taking places in the Tatura Hospital Fun Run, Australian Corporate Games and Wangaratta Marathon. Nadine also volunteers at the Shepparton Parkrun, where she encourages all participating runners. Nadine is a great contributor, role model and is highly valued within her community.

Cobram Parkrun
I had the privilege of being on stage to collect it, but this one is yours, Cobram parkrunners, you make this event what it is. Inclusive, fun, safe for all. Thankyou. Lyn ED
 Albury – Wodonga Parkrun
Thank you to everyone who nominated us in the Australia Day Albury Awards for Community Group of the Year and Volunteer of the Year. Whilst we missed out on the top honour to some well deserved recipients we are truly honoured to receive these nominations. Like everyone, we don't do it for the awards, we do it because we love it. Launching parkrun almost four years ago has been one of the most rewarding things we have done and thank everyone for their support, week in and week out! A huge congratulations to all the parkruns around Australia that were nominated and won in these awards (far too many to mention), but in particular to our friends at 
Wangaratta parkrun
Cobram parkrun
 and 
Shepparton parkrun
 its great to see the community recognising your contribution!
Runner Profile
Name Chris Nicholson
Age 42ish
Current PBs
I'm not big on remembering my own PBs, but here goes,
5Km 20:50
10 Km  44 ish (it was some time ago)
21.1 Km 1:38:00 (or there about)
42.2 Km 4:09:00 (battled hamstring cramps for the last 10kms so one I would rather forget)
What inspired you to start running?
I was never much of a runner in my youth. Field events were more my forte at school particularly anything that involved throwing something, discuss/javelin/shotput, I also played tennis/indoor cricket/mixed netball so I had my cardio covered.  After Chel & I started a family time was a little short so I gave these things away.  About 7 years ago I decided that I needed to get fit and try and prevent the "middle age spread" so I joined a gym and along with a fellow middle aged gym member took up running.
What does a typical training week look like for you?
Depends what I am training for, but a typical training week may consists of 2 speed/Interval sessions, 1-2 recovery runs, parkrun partnering Cadel, and a Sunday long run.
What are your running goals for the next 6 months?
To get over a hip/groin injury that I current have and regain the level of fitness that I had prior to it.
What is your biggest challenge and what do you do to manage that challenge?
3 years ago I ruptured two of my discs in my lower back to the degree that an orthopaedic surgeon told me I had the lower back equivalent to that of an 80 year old and he was very surprised that I could actually walk let alone still run.  He gave me the option of going under the knife or stop running for 6 months  and see how I went.  Surprisingly I did what a lot of other runners would not do and hung up the running shoes for 6 months and with the guidance of an excellent sports physio went about slowly building up my core and lower back strength.  This injury, which will never fully repair itself, still hampers me from time to time.
Have you had a breakthrough in your running, if so, what was it?
I'm a big believer in running below a certain heart rate on my recovery and long runs, a concept Chris Armstrong introduced to me last year.  Prior to that I ran too many of my training runs at Race Pace, particularly my long runs.  Not only has it improved my cardio fitness but it has made those long runs so much more enjoyable, thanks Chris!
Where is your most enjoyable place to run?
I enjoy parkrun whether it's at Shepparton or elsewhere. There is something special about the atmosphere surrounding parkrun that you don't get at other runs, the spirit of comradery and inclusion is unique.  I have had the added bonus of being able to run with Cadel for the last three years which by doing so constantly reminds me to "keep running fun".
Who inspires you to run?
Anyone who is out there "having a go"  regardless of their size, pace or age.  I love pacing people at parkrun and training for this reason as I get to encourage people to push themselves to a level that perhaps they didn't think they could get to.  Also my son Cadel inspires me to try harder.  There is nothing like the constant threat of your 9 year old child getting faster than you to inspire you to run harder.
Photo of the week – Tara out enjoying a run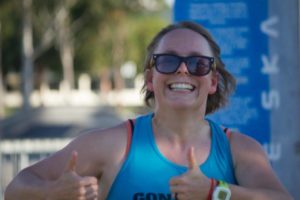 https://sheppartonrunnersclub.com.au/wp-content/uploads/2018/02/26850098_946728008818669_7845067861875277416_o.jpg
900
1200
admin
https://sheppartonrunnersclub.com.au/wp-content/uploads/2017/06/SRC-Logo-300x221.png
admin
2018-02-01 10:47:54
2018-02-01 10:47:54
Shepparton Runners Club E-news Feb 2, 2018