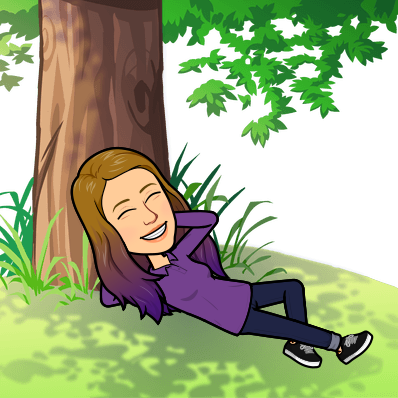 And welcome to another year! 2021 here we come!
It's fantastic to see people back in action at trainings and the scattering of events that have popped up already this year. In this newsletter we have some race reports for the recent Two Bays Trail Run and a little preview for an event being run this Saturday.
As always, if you have something that you would like to see in the newsletter, please make sure that you get in contact at cknicholson75@live.com. The next newsletter is due out on the 26 of February.
Happy reading and……..
Keep Running 😉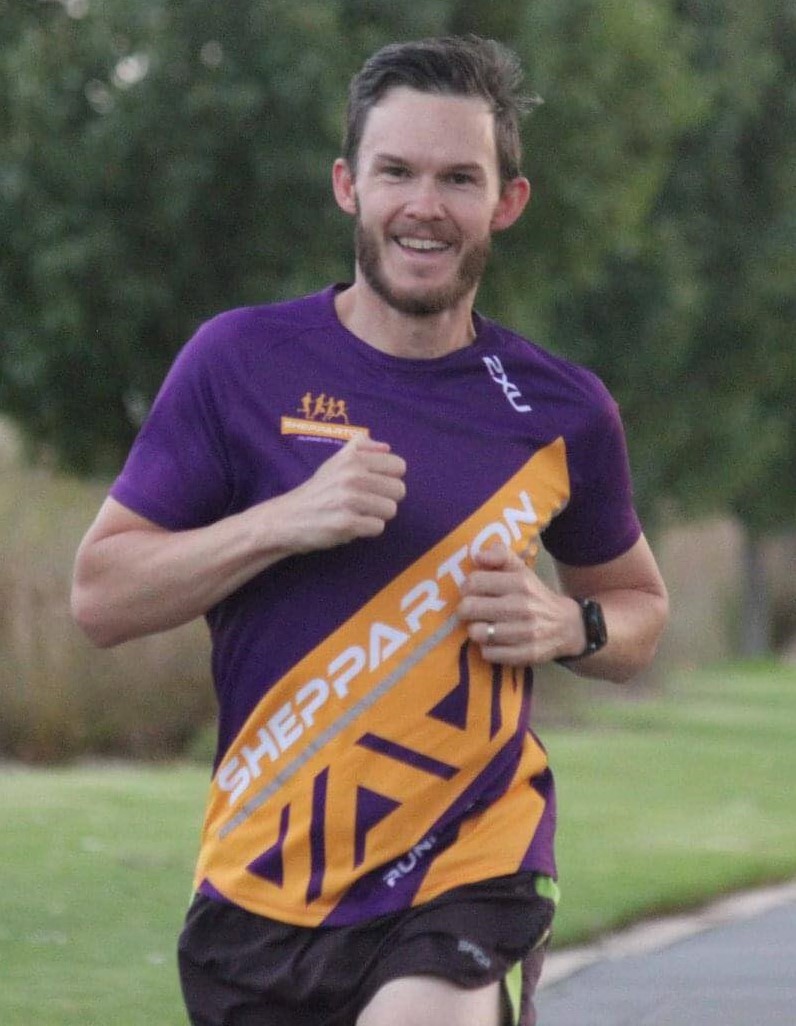 Happy Australia Day, Where ever you are spending the celebrations, I hope you get to get some kms done and then celebrate with friends or family. If you can sport green and gold, wear them with pride.
2021 membership are open again. We currently have our 10 reasons to join campaign running, hopefully everyone has seen it on Facebook and Instagram. We have our first handicap 2021 with prizes sponsored by Intersport Shepparton. Intersport offers our members 10% discount on apparel range. we also have back on board FixMp and Lakeside Podiatry who offer 10% off consultations.
The club has been asked to help support Liz and Steve with an exciting event on the long weekend in March, being the Shepparton Multi-Sport Weekend. This is a wonderful opportunity for Liz and Steve to practice a COVID-19 event, so when we come to the Shepparton Running Festival in August, we can be as prepared as possible. Steve has included a message below. I ask all members, or anyone who has helped out in the past consider to help volunteer on the weekend. It is in the best interest of the club and the festival that we can ensure a COVID-19 safe event, for runners and the community. If you can help out, please let me know by emailing mathieujohnryan@gmail.com, or via Facebook, or 0407514368. unfortunately, I do not accept carrier pigeon.
Last committee meeting we arranged a new timing clock and the water filter unit to be repaired. We are lucky enough to have the timing clock arrive before the next handicap. It is a much lighter unit, which will mean transporting it will be less labour intensive and take up less space. The water unit is expected to be looked at this week and hopefully is a quick fix in time for the handicap and the heatwave.
Last Saturday we were excited to see the return of parkrun, and would like to take this opportunity to shout out to Chris Armstrong for his 250th parkrun, Dylan Scoble for his 100th parkrun, and Phil Healy for his 25th volunteer. It was great to see so many club members smiling as the ran around the lake in their purple and gold.
With the return of parkrun, we are also seeing the return of events. Two events come to mind. Surf Coast Century and more recently Two Bays. To see the purple and gold represented at these events is great to see. Congratulations to all our members who have been lucky enough to attend. We hope that more events get up and running again.
Stay safe and keep running.
Mathieu Ryan
SRC Committee President
2021 Multisport Weekend – Help wanted.
We know all you runners have missed live events so here it is, don't miss this one!
Liz Connick, of Your Project Partner, and myself are super excited to be back getting active in the event space following a 12 month period that has been challenging to all. We are excited to announce the Shepparton Multi-Sport Weekend, a partnership between ourselves and the Shepparton Tri Club, to be held over the March long weekend, 6 and 7 March 2021. Events across the weekend will include Aquathlon, Bike and several running distances. Within the weekend (and our part) is the newly created "Goulburn River Fun Run", comprising a choice of 7km, 14km and 21km for the adults and a 2km kids run. Full details and timeline will be announced in due course, however in the meantime we are busy preparing all relevant permits and applications.
The event is a little unique in that it is multi-purposed. Obviously we want to give athletes a great event and experience, however just as importantly (if not more) Liz and I are looking to get some much needed practice and experience in managing events in a new "Covid Normal" environment. The learnings from this event will be directly applied to our major event later in the year – the Shepparton Running Festival and will provide us, the Club, our Volunteers, partners , sponsors and stakeholders valuable experience and learnings to ensure that our event in August is as successful and safe as it can be.
To that end, Liz and I have approached the Club seeking support by way of resources and assistance, mainly around help organising and supplying volunteers and the like. We ask that if you have the capacity to help out in any way in the lead-up to, or on the weekend itself to please reach out to Matt and register your interest as soon as possible as this will help greatly with our event planning. There are many and varied roles over the weekend and volunteering does not mean you will be unable to participate. Thank you in anticipation of your support and we look forward to hosting a great event for athletes across the Goulburn Valley and beyond

Due to Covid the entries had been capped at 500 for the 2021 Two Bays race. This was sold out in under 10mins so I missed out and did not think that I would be racing in 2021. Because of this I decided to concentrate on the marathon at Wangaratta and started a marathon training programme.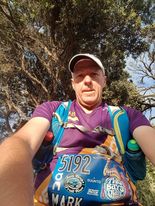 After about 6 weeks they opened up more entries to the Two Bays race and fortunately I was able to get a place in the 56km event. This meant that I had to change up my training and start doing some hill training. I went out to the botanical gardens and Mount Major and did quite a few kms around these areas to try and get the legs used to running up and down the hills. I also went out to Gemmills swamp in Mooroopna to run around the single tracks to get the feet used to running on uneven surfaces. To get prepared for the distance I increased my weekly kms up to around 80 to 90 per week for a few weeks.
On the morning of the race the day was perfect for running not too cold or hot with a slight breeze. Thought conditions might be a bit dodgy as the weather was very different the day before with wind and some rain about. I was a little bit nervous on how I would go on the day as I had a goal time of under 6hrs for the 56km.
Due to covid the race started in waves which made it a lot better as there was less congestion at the start where the track becomes single file. This allowed you to keep a good pace without having to stop and start due to bottle necks. For the first half I wanted to just go easy ad try and have some energy for the second half. The plan was to run the flats, downhills and the smaller climbs and walk the steep climbs over Arthur's Seat. This worked really well in the first half and when I rang the bell at half way I was feeling pretty good and legs were not too bad even though I had started getting some twinges in both hamstrings. Completed the first half in 2hrs 41min.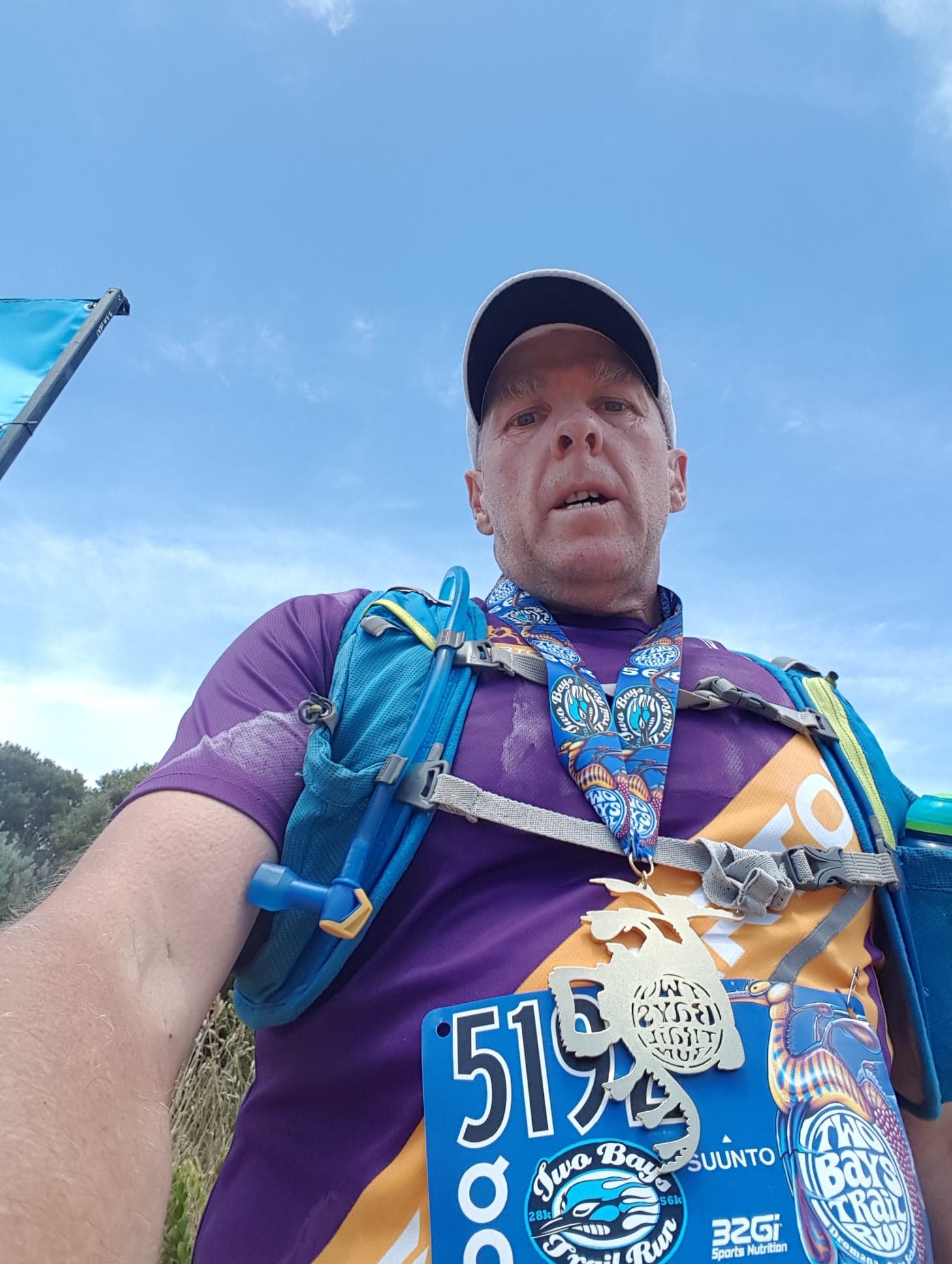 When going back up Arthur's seat I did a lot of walking until over the summit which felt really good as then I knew the worst was over. It was good to see the other runners from Shepparton who were competing in the 28km race on the way back up Arthur's Seat as the support and words of encouragement were a great help to get me up the hill. Seeing my family in the crowd around the 35km mark was also a great motivation to keep going and their cheering really got me going.
I started to struggle around the 40km mark due to left quad starting to cramp as well as both hamstrings, decided to run with a group of people to try and slow down and conserve some energy, so stuck with them until around the 50km mark. This worked well until around the 52km mark when my calves started to cramp which worried me a little as I thought I was not going to achieve my goal. Pushed through as best I could and tried sprinting the last 500m to the finish line to achieve a finish time of 2hrs 53min for return trip for a total time of 5hrs 34min 44sec.
My legs were shaking a lot due to the effort and my whole body was drained but when I crossed the finishing line I was very happy as I had achieved my goal of under 6hrs and also getting a PB which was 44min quicker than last year.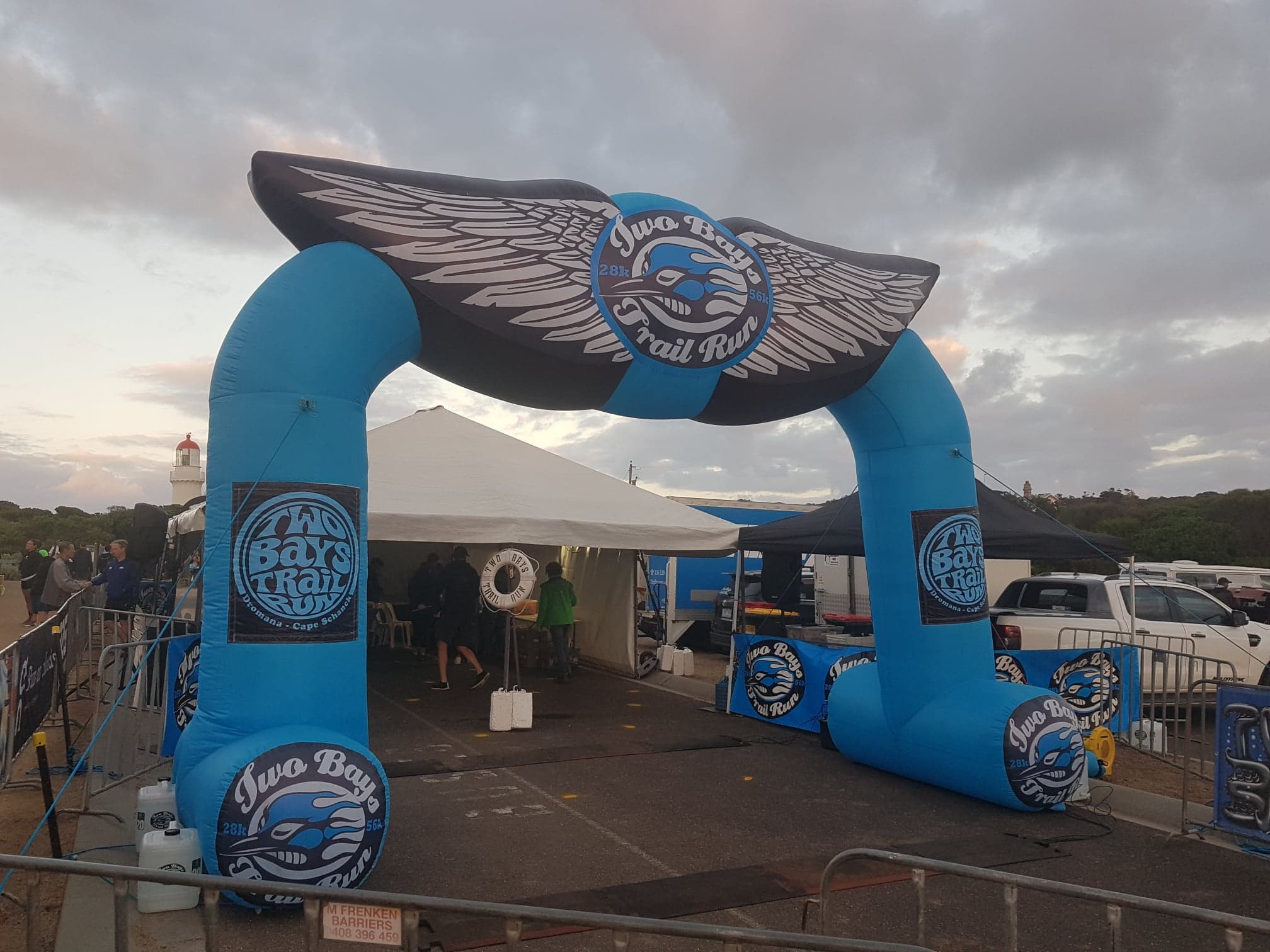 I would recommend this race to anyone as the atmosphere on the day is tremendous due to all the people involved from the vollies, pe0ple in the crowd and the other racers who are all very supportive. The course is excellent as there is all types of surfaces from single track, hills to gravel roads.
– Mark Beddell
Victorian Athletics League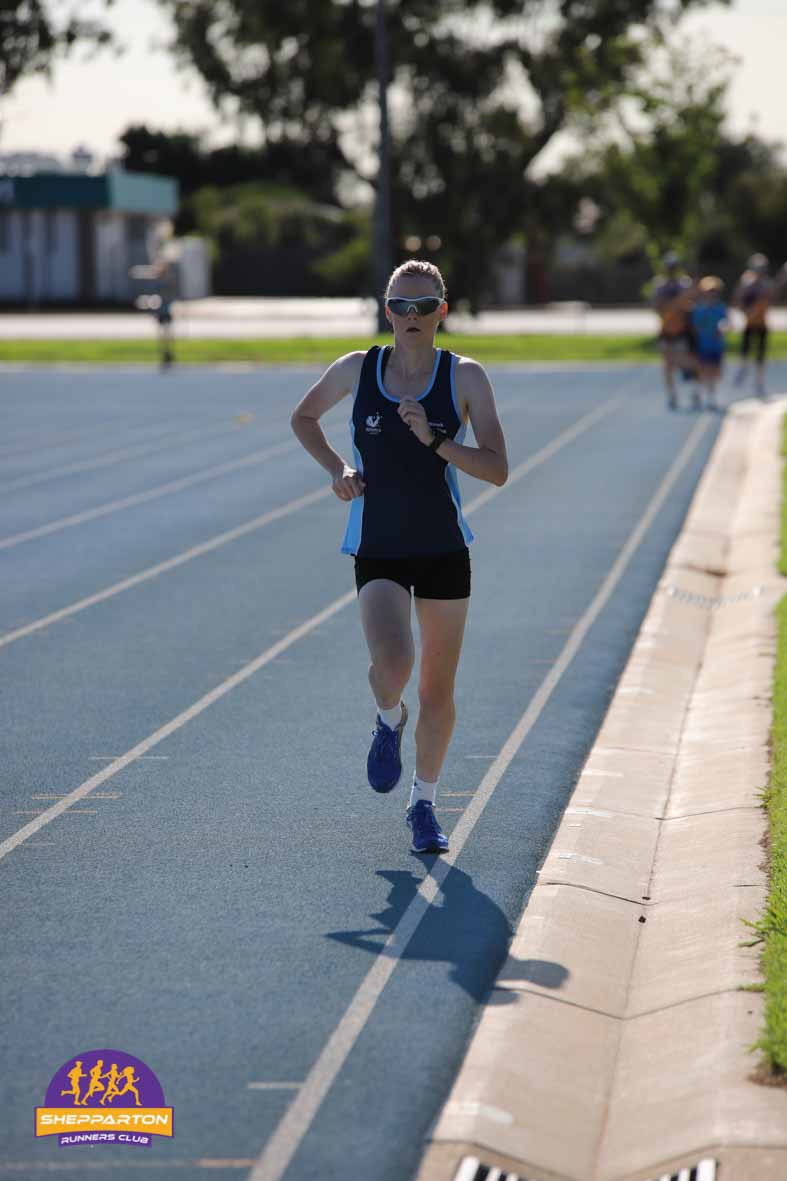 The Victorian Athletics League conducts numerous races around Victoria and New South Wales between November to April. The locations include, Kensington, Geelong, Parkdale, Bendigo and Stawell. Pro running or Gift races allows athletes of all ages and abilities to compete in a fun and competitive environment. Each athlete is given a handicap, based on their ability, giving them an equal opportunity to triumph in their chosen event. Gifts are traditionally held on a grass surface and distances range from 70m to 3200m. There is prize money for each race from $300 to $60,000 and a sash for every winner. The VAL provide a wide range of race categories and distances to ensure there is something for everyone.
A few days before the event all athletes will be given their handicap distance and on race day they will need to place themselves on the allocated marker for their event. All new runners will be given a standard handicap (e.g Mile: Male 100m and Female 200m) and this will be adjusted throughout the season depending their ability level over a few races. New competitors will have to race a few times before their handicap will suit their ability. On the 23rd of January, Joshua Sait, Andrew Sait and myself will be competing in the Mile at 7:55pm, there will be a live broadcast on facebook under Athletics Exclusive if anyone is keen to have a watch.
The Mile field follows; Brendan Norden 400m, Corina Kapusta 350, Stefan Catalano 350, Rob Irwin 345, Ingrid Woodward 330, Sophie Stokes 300, Milla Hopkins 300, Amanda Heard 260 (Orange/White), David page 245, Clint Anderson 215, Phil Noden 200, Andrew Sait 190 (Green/White), Daniel Hopkins 180, Troy Atikens 175, Les Williams 168, Joshua Sait 165 (Red/White), David Spence 160, Nathan Crowley 150, Marcus Overman 135, James Debrincat 125, Matthew Noden 120, Tom Hockley Samon 115, Justin Murphy 115, Daniel Noden 100, Michael Preece 90 & Simon Fitzpatrick 80.
| | | |
| --- | --- | --- |
| VAL results (2014-21) | Races | Wins |
| Joshua Sait | 65 | 8 |
| Andrew Sait | 10 | 1 |
| Amanda Heard | 2 | 0 |
Training
I originally was training for long distance races as I was preparing for a marathon in October, due to COVID it was cancelled like many other races. When VAL started up, I thought I would give it a go and started making adjustments to my training. Rather than long sessions, short and sharp sessions were the focus to bring out the speed needed for VAL. I started with some smaller spike sessions to allow time for my legs to adjust to wearing shoes that has zero support or cushioning (e.g 10-20 x 30 second strides @ 65-75% effort).
A typical week follows:
Monday: REST
Tuesday: SRC Interval session/Hills session (8-10 x reps)
Wednesday: Moderate run (30 minutes)
Thursday: SRC social run (30-40 minutes)
Friday: Mini track session (6-8 x 200m on/off)
Saturday: Park run (aiming for 85-90% effort)
Sunday: Sunday long (10km)
Although it has been an adjustment to my training and difficult being a beginner with a hard handicap, I have enjoyed VAL and competing when most events have been cancelled and it has given me something to work towards.
– Amanda Heard.
One for the girls – Training and the menstrual cycle ~ supporting women who run.
 A woman's menstrual cycle is an incredibly useful tool for providing insight into her overall health and wellbeing.
A distance running program can be structured around a woman's menstrual cycle to not only optimise training in each phase, but also benefit her overall health and wellbeing.
Firstly, let's discuss the phases of the menstrual cycle. There are two main "events" in each monthly 

** Please carefully note, this discussion is centred around a natural menstrual cycle and does not take into account the affects of the oral contraceptive pill, an intrauterine device (IUD,) or any other synthetic hormone intervention.cycle, and for the sake of this discussion, let us use an average cycle length of 28 days.
The impact of training will be felt more around the time of menstruation, since this is when a woman is most likely to be aware of, and experience the common symptoms and side effects of this hormonal phase.
Typically, in the pre-menstrual phase (2-4 days before the bleed begins,) a woman may feel:
Bloated

Experience mild to moderate lower abdominal pain or cramping

Lethargy

Fatigue

Increase/decrease appetite

Headache/migraines

Nausea

Changes to bowel movements

Altered mood
These symptoms can all extend into the menstrual phase, sometimes becoming worse once the bleeding has begun. For that reason, training at this time of the cycle, for a goal 5km, 10km, half marathon or marathon can be very tricky and not always fun!
It is important to remember, that some movement- any movement- or physical activity, can be highly beneficial and can have a positive impact on any painful symptoms and mental health, mood and emotions.
Exercise has been repeatedly shown to be beneficial for women who experience severe period pain. So, even if you don't feel like lacing up and getting out the door, it could be the best medicine for those undesirable menstrual symptoms.
Training around menstruation
Since the body is performing a very energy demanding process (menstruation is energy demanding,) we must think about and focus on activity or training that "serves and supports" our menstrual bleed, rather than depletes us.
The best kind of training for the couple of days leading up to menstruation and the first 1-2 days of the cycle are:
– Easy running
– A modified work-out or session, without high intensity
– A reduced long run
– Yoga class
– Pilates
– Swimming
– Walking
– Spin class or cycle (with reduced intensity)
It is critical that good, clean nutrition, rest, and plenty of water are part of every day life, at any stage of the menstrual cycle, but particularly during menstruation.
Setting the alarm for 30 minutes later and reducing the length of a run in favour of more sleep, may be just what you need to get on top of menstrual symptoms. Likewise, finishing a run early to ensure plenty of time for a nourishing meal before charging on with the rest of a busy day!
**This is borrowed from a blog by Sophie Fit. Sophie has a passion for women's health and sharing the message of healthy menstruation, having experienced amenorrhoea first hand, as well as working with many athletes in and out of clinic, who have also experienced the negative effects of poor menstrual health.
With all this in mind, this article was reviewed by an experienced Melbourne based Obstetrician/Gynaecologist before being shared. The full article can be found at here
Hannah D'andrea
Age : 15 years old
5km: 23:45
10km: 53:02
What promoted you to get into running and joining the club?
Running is something I've always enjoyed. I first started enjoying running when competing in school events such as fun runs and house sports in my early primary school years which lead to cross country events. I found sprints were more my thing at the time and I made it to Regionals and State. Starting high school I discovered Parkrun which lead me to joining Shepparton runners club when I was 13 years old.
Have you completed in any organised runs?
I've completed the 10km event in the 2019 Shepparton running festival. Due to Covid I wasn't able to take part in any other events last year but, hopefully this year I might be able to.
Tell us your favourite pizza?
Would have to be a traditional Aussie even though I'm Italian haha
What else do you enjoy for recreation?
I spend a lot of my spare time doing drawing and art. My favourite thing to draw are portraits of people.What future goals do you have regarding running?
One of my goals is to improve in speed especially my 5km times. Hopefully this year I can compete in the 10km event in Shepparton Running Festival if it goes ahead.
Thanks for your contribution Hannah 🙂

Reminder!!!
First handicap event for 2021!
What – 3km handicap event
Where – Princess Park
When – This Sunday 24th January, 8am start
SRC Members – Free
Non Members – $5
Handicap entry list will be updated as entries come in
We are back with our first handicap event for 2021 with a 3km event starting at Princess Park. There will be a bbq on afterwards if you are keen. We will be looking for a handful of vollies if anyone is keen as well, to assist with marshalling and turn around point.
Register here preferably before 5pm Friday………