This weekend
Saturday
If you're free this weekend …….we are holding a Working bee this Saturday from 9:30 at the club rooms. Bbq breakfast provided so pop on down after parkrun. You may want to bring old clothes as it's very dusty in there.
What we aim to achieve. 1: take everything out. 2: clean out room inc remove back temp wall and shelving 3: pick up new storage from Metricon. 4: sort and cull. 5: install new storage. 6: put it all back . Sounds easy enough right 😆
What we need. 1: A trailer or two to pick up shelves . 2: A good drill to remove shelves/wall and secure new shelving to brick walls. 3: a few extra brooms for dusting down walls n windows. 4: ideas on how to clean the floor🤣 5: MUSIC 🎵
Thanks in advance and if you can help with trailers or drills maybe comment below so we doesn't triple up.
More information chat to Mel.
Sunday
Sunday planned long run 6:30 am
Starting from the shelter where Shepparton parkrun starts.
Attending so far are Chris Nicholson, Sam Daniel, Tara Daniel, Kate Dainton, Steven Trevaskis, Taren Kirby. The group will most likely break off into smaller groups to suit individual pacing and distances.
ALL WELCOME – Feel free to join us.
Runner Profile
Allan Connolly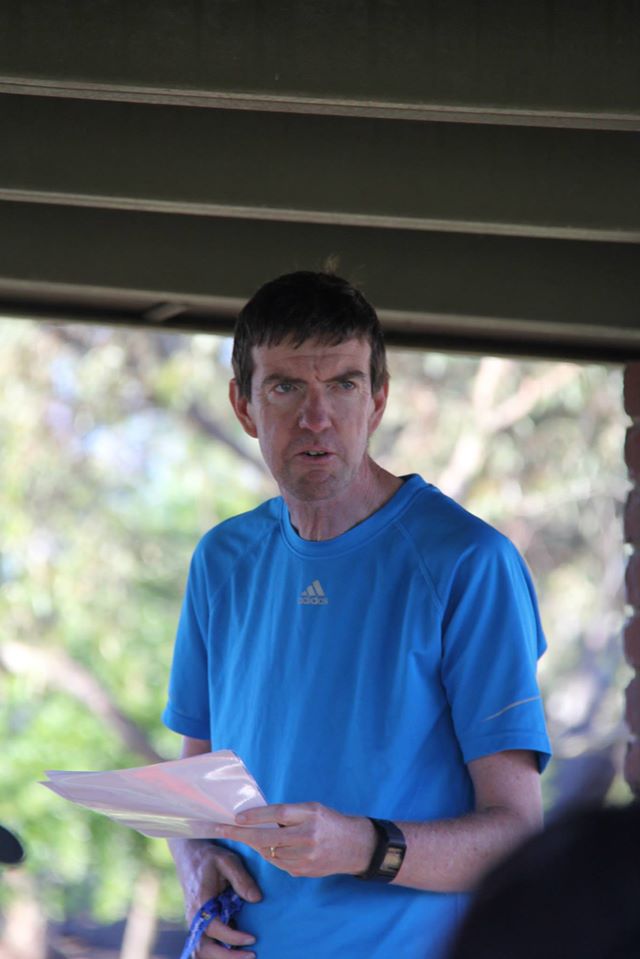 PB's – I can give you my actual PB (which is from way back) and my current PB
5km – 16.58, recent 19.27 and is also fastest parkrun at Shepp.
10km – 34.57 recent 42.20
Half – 1.14 recent 1.42
Marathon – 2.54.38 nothing recent
50km – 3.50
Longest run – 87km Comrades marathon in South Africa 10.04 – (Up run) first half 4.30 and second half just enjoyed the atmosphere
Starting parkrun-
My first parkrun was at Albert park in Melbourne in August 2013 after being invited by a friend. I just thought it was like another fun run. I was again invited to a parkrun at Highlands parkrun in Craigieburn by the same friend. This was different. My wife Kerry came along and as this was a very small parkrun Kerry helped out at the finish as they were short of people. Kerry said that she was from Shepparton and the girls at the finish said parkrun would be a good event for Shepparton. After the event we went to the café and got to know the people there and really enjoyed the day. We said we would be back next week. On the way home Kerry told me what the girls said and I answered "Nah sounds too much like hard work". The next week I went back to Highlands and this was Grand final day so it was footy colours and a community barbeque. Another great day. On the way home that day I said to myself we are going to bring parkrun to Shepparton. The biggest thing I have done but the best.
Volunteering at parkrun – Officially 149 times Unofficially -310 times (Event Director is a volunteer role) there's always something to do each week behind the scenes
parkrun tourism 65 different events. Very hard to pick a favourite event that I have been to. It doesn't matter which event we have been to in Australia it is funny how many times we bump into someone we know. Kerry says that she cant take me anywhere.
It is so good to see the number of people that have started at parkrun and gone onto being with the runners club.
Woodfire or normal oven pizza? Neither! The best pizza is what we do at home. We have a small pizza oven and a small oven that goes on BBQ. On family pizza night we make the best pizzas out. I cook, Kerry rolls out pizza bases and everyone makes their own.
My own time consists of travelling with Kerry when we can, being overseas or on a cruise. Day trips here and there. Love going to Mulwala most weeks where we also spend two weeks a year doing a lot of relaxing. Winter see us travel to AFL games a lot to see Richmond for me and Brisbane for Kerry. Last year was a highlight as members of both clubs to go to Brisbane to see them play in a final against each other.
Not so many runs planned for me but more so goal runs to do. Puffing Billy (a favourite run back in the day) and hopefully one more marathon.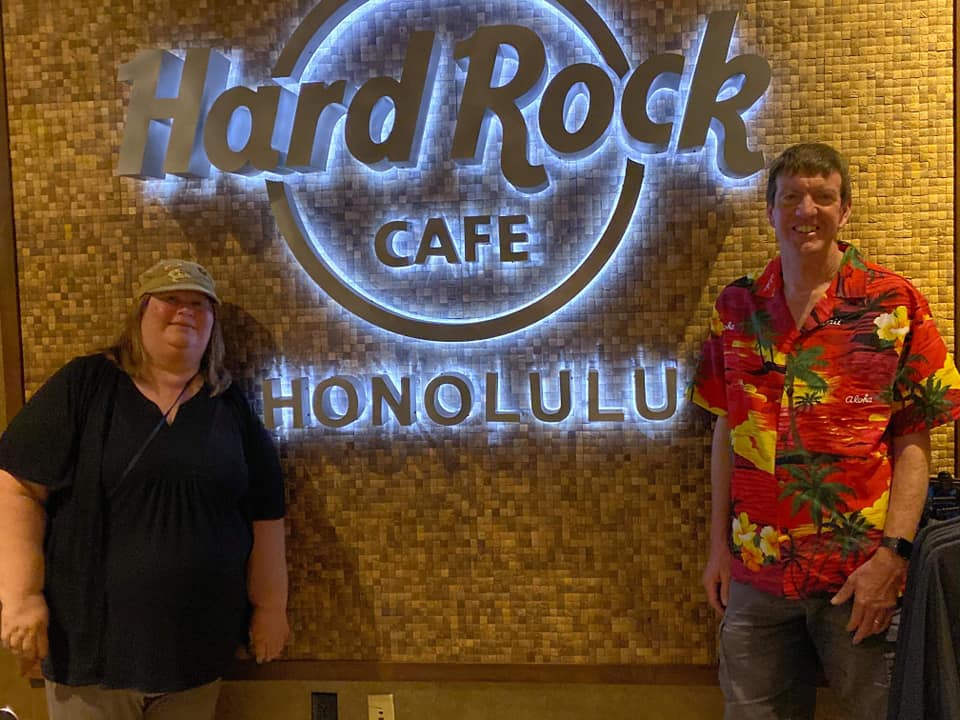 How Strava became a religion
Locally, especially if you are one of the Tatura runners, or more precisely if your name is Sam or Chris, Strava data makes for very competitive running. It doesn't matter if they are aiming to run further or faster over a given distance.
You have segment or a training course where you aim to get a crown for the fastest time. They have the pub crawl in Tatura that runs past the 3 Tatura pubs starting at one pub and finishing at the 3rd pub. You have the killing fields that run around the Tatura abattoir. And a short windy segment is one called Knocking on Heavens Door that loops about mtrs around a retirement village off Dhurringile Rd.
On Strava you can create clubs. Examples of clubs created are Shepparton Runners Club, parkrun, & Tatura runners.
Here is the top few runners for this week in the Shepparton Runners Club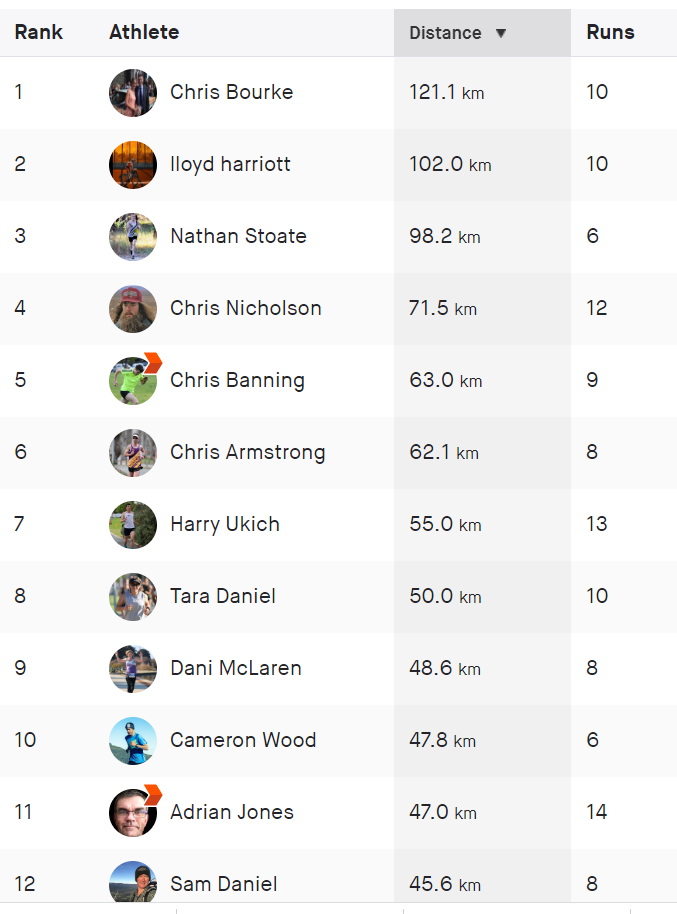 Yet, at the start of the training run, two things happened: feet started to move, and fingers pressed a button on a wristwatch equipped with GPS, setting the devices to record. When it comes to tracking and measuring runs, and being obsessed with data, we are right up there with the rest of the field. But tracking and measuring were just the start. Soon after finishing the run, most of the runners would upload that GPS data to a digital platform that has changed the world of amateur sport. And, as millions of people worldwide do, that if it isn't on Strava, it didn't happen.
Strava is a fitness and sports tracking platform that launched in 2009 and bills itself the "number one app for runners and cyclists". As long as you have a smartphone, watch or bike computer that records your activities using GPS, you can sync it with Strava, then upload your run, cycle, ski or almost any other activity, and be rewarded with astonishing levels of data analysis.
Because of Strava, I also have a ringside seat into how elite athletes train and race. You can track any athlete you want with their permission from one of the most followed athletes in the world Lucy Bartholomew to former SRC members Mairead MacDougal & Sara Pye. You can even see Coach Chris's sessions and copy any that interest you.
Ekiden relay.
Ekiden (駅伝) is a long-distance running multistage relay race mostly held on roads. The Japanese term originally referred to a post-horse or stagecoach which transmitted communication by stages.
Want to run a marathon, but not as an individual, instead as a team running different sections and distances
April 2020 – who wants to run (1/7th) of a Marathon!?!?!? We had a team last year and it was a lot of fun. All distances and abilities….I think we only had one team member last year who wasn't injured….or sick!!! Let me know if you are interested….its fun!!
All you need is seven relay team members, and they can choose distances between 2.7km and 9.35 km. The course follows the O'Keefe Challenge Marathon course from Bendigo to Heathcote.
It's perfect for community groups, sporting clubs, work mates or friends.
More info see Tara Daniel.
The Road to Nagoya – part 20
NEVER EVER underestimate the long run or it will come and give you a good hard slap in the face. – By Tara Daniel
This week in Tara's blog she writes about one of those days. And you have them. A day in your training where you just don't feel like it. A day where you just don't want to do it any more. But to Tara's credit she dug deep to finish the long training run.
Tara, it's not going to be easy, but it's going to be worth it.

https://sheppartonrunnersclub.com.au/wp-content/uploads/2017/06/SRC-Logo-300x221.png
0
0
admin
https://sheppartonrunnersclub.com.au/wp-content/uploads/2017/06/SRC-Logo-300x221.png
admin
2020-01-23 11:55:17
2020-01-23 11:55:19
SRC E-News Jan 24