This coming Sunday will be our August handicap. 10km at Victoria Park Lake with an 8am start. Same as last handicap – free entry and we will all start together. A good chance to have a group hit out or do part of your long run with a bunch of mates.
Register here for free – https://docs.google.com/…/1FAIpQLSdkvVisI9DKK1xcEt…/viewform
Kate Dainton Happy dances her way to a Pb in Run Melbourne.
Run Melbourne 2019
Beep Beep 4:45am wake up. I had woken up with a sore glute Saturday so I had no expectations but to finish. I got to Wave B start line and looked around. All the running peeps looked really fit so I asked around what pace they were thinking. We all had approximately the same pace so I said " well right lets go to Wave A, we deserve to be there!" We walked to Wave A. I was feeling calm no nerves and really just had the attitude of 'lets go run this city' I had done all the pre training and there was nothing more to do. l looked for the pacers but none in sight. " just run Kate" I said to myself.
First 1km was steady and then boom.. up the road went.. gee didn't expect this so early. 'Up' I said to myself in my head.
I saw a school friend around the docklands and we chatted and ran. We tried to do some high fives which were complete fails -lol. I realised that I should probably stop the banter and just concentrate on breathing. At this stage I was loving hearing the footsteps of everyone it felt easy, comfy and relaxed. Checked in in my glute which hurt to warm up and no pain "You beauty, my lucky day!"
At the tan I saw Steve Monk " STEVE" I yelled. The poor bugger got a startle stopped, turned around and saw me. Always a buzz to see Shepp peeps out there.
It got to 18km and I felt great.. I looked down.. I had been holding onto my water bottle the whole way and not had a drink. I laughed to myself and tossed it away. In my other hand I had my ear pods.. Oh yes music lets pop them in! – lol. I just get into a zone and time flies by. Lady gala 'Hey girl' starts filling my ears. Yep you know I am singing and running along. 2km to go and I put the pedal on.. then get wammed with another elevation with 1km to go… there goes that plan " hills are easy swing those arms!" I repeat in my head.
I had no idea what time I was at…I would look at my pace but the gps would go up and down just like the roads. I really just focused on breathing and getting up the harder parts smoothly and trying to smile 😃
I had written on my hand 'brave and courage'. Courage over comfort and brave for a young 16 year old who has incurable brain cancer and whom I was running for.
Finishing I was overwhelmed by emotions and in true Kate style I had a teary moment. I gravitated towards some random guy who sat with me and we talked about who we were running for. I was overwhelmed that I had just bloody smashed a huge PB easily and was so happy to raise $1.000 for brain cancer research. I was also sad because this run was always going to bittersweet in not having a cure.
I went to the Brain cancer foundation tent afterwards which was great. It was nice to share stories on who we were running for. More tears were shared.
To put things into perspective.. I ran my first half at Run Melbourne 3 years ago for Peter Mac. My time was about 2:20 and I was over the moon. In 2019, I clocked in at 1:41:44. I hope this helps with knowing that 'You can do it!' with some mental and physically training. Don't let your fears, age, time or anything get in the way of your dreams!
Thank you for all your support. Whether it's been through; money, training, pulling me along on those easy & hard long (and listening to me talk about food for most of it 😆), coaching and friendships.
Happy dance Kate
Club news
Tara has 9 runners in her My 5k Finish Line running group, with several people interested in joining the SRC.
Coming soon….
#Steigen
💜💛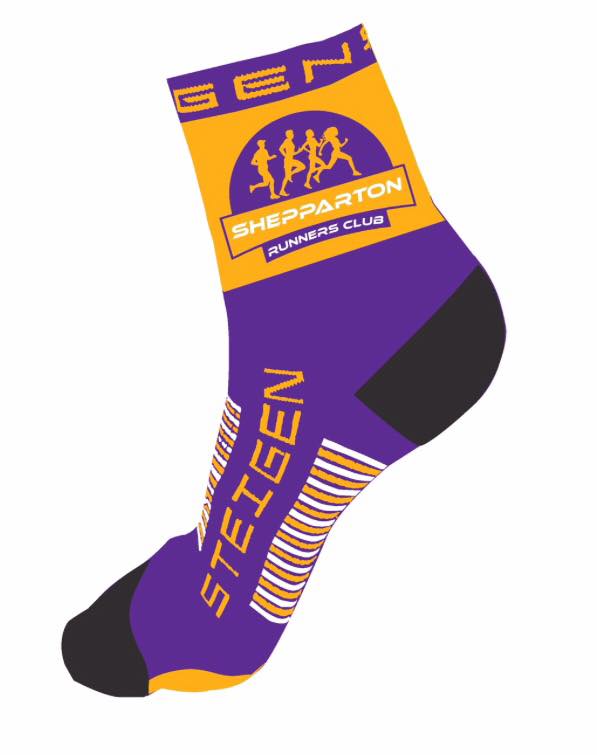 Interesting articles
6 essential strength training exercises
Active has 6 essential strength training exercises for runners if you aren't already strength training regularly, or have no idea where to begin.
Running on the roof of the world
Running on the roof of the world is never going to give you a marathon personal best, but it will be an incredible, life-changing experience. If you love being in the mountains, want to get a close-up look at Everest, are fascinated by the Sherpa people or just love running, the Original Everest Marathon combines all these elements. Race Director Alison Bramall writes about the experience here.

https://sheppartonrunnersclub.com.au/wp-content/uploads/2017/06/SRC-Logo-300x221.png
0
0
admin
https://sheppartonrunnersclub.com.au/wp-content/uploads/2017/06/SRC-Logo-300x221.png
admin
2019-08-01 11:57:12
2019-08-01 11:57:13
SRC E-News August 2