SRC Handiacaps
Congratulations to everyone who participated in our 3km event last night and also to all our wonderful volunteers who made sure the night ran smoothly. Across the three different events we have had so far, 93 different people have come along and given it a go. It takes a bit of work to make these nights happen, but it's very rewarding to see everyone support it. Well done again to everyone who has taken the time to come down and check it out, we hope you've enjoyed the running and gotten the results you were after.
Thanks,
Chris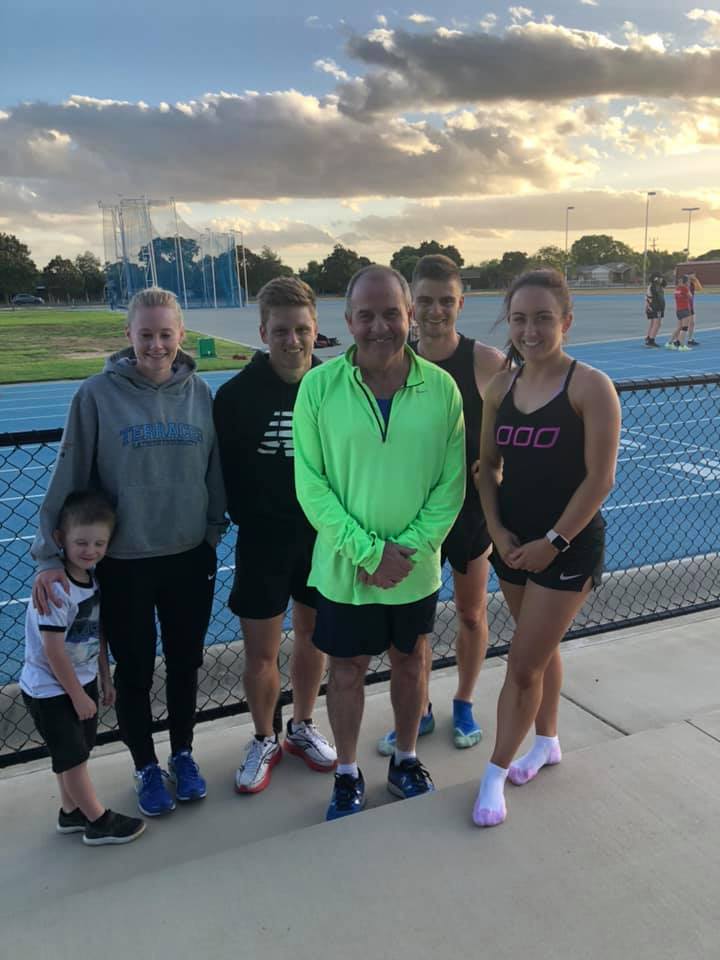 Above
Family affair
L to R Amanda Heard, Andrew Sait, Tony Sait, Josh Sait, Gabby Sait with Callum as support.
Lovely, but windy, evening last night for these legends to run with the Shepparton Runners Club. It was a 3km sealed handicap with A through to D grade . We had runners in each level. They all ran well with Tony Sait crossing the line in 1st place in his race. There was also 2 second places and a 3rd from the group. Callum probably ran at least the 3km from the sidelines!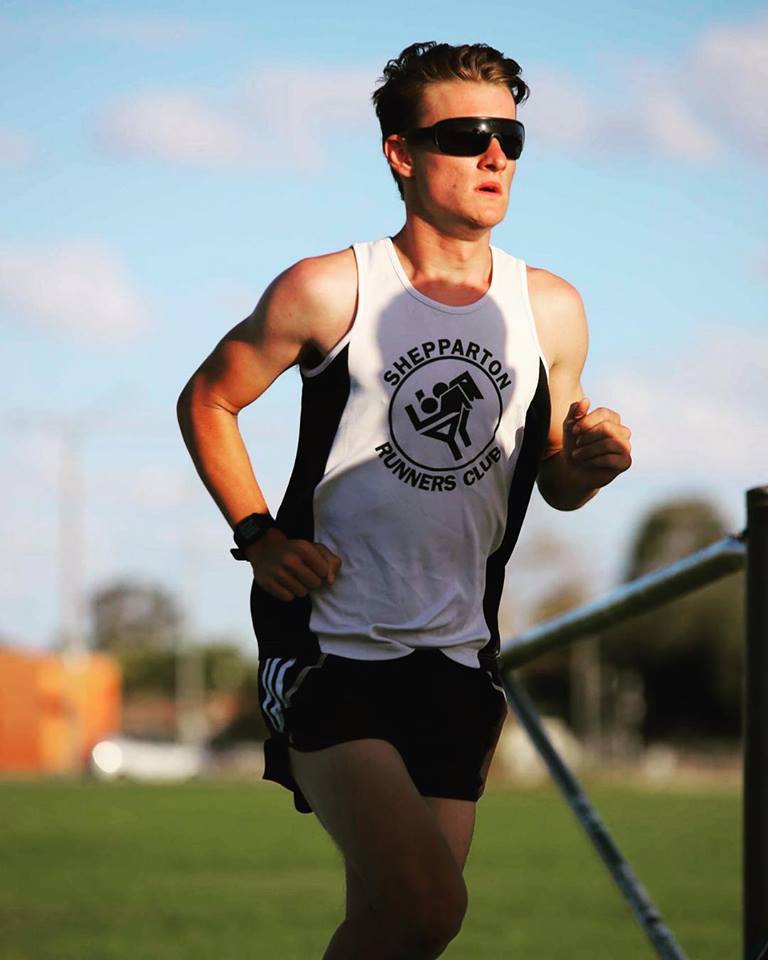 Above
Liam Edwards
Liam's only concern was, would his running clothes still fit after all these years.
Using his bike fitness he showed he can smash it out on the running track.
Cupids Undie Run
Sunday 17 February @ 9.30 for 10am start at Shepparton's Victoria Park Lake. All welcome to support The Children's Tumour Foundation in search of a cure for neurofibromatosis (NF). Dress up in costume for this fun fun day and help #conquerNF.
Look for the flags near the skate park!
A BIG thank you to our venue sponsor The Carrington!
They have very kindly donated a room for our after party!
After our run, we will head over to the function room, enjoy some finger foods and have a few drinks while in our undies and all for a good cause!
Please note, while finger food is being provided, drinks are at bar prices.
The Shepparton Tri-club needs your help = donation to SRC
Shepp tri club has asked if we can provide 12 volunteers for their sprint next Saturday night the 23rd from 5:15 to 8ish. Volunteers will be marshals and on water stations. If you can help out please see Mel. As we need to let them know ASAP. A lovely donation 💵 will also go to the club if we can help
See Mel for more information.
A Grade Results – SRC 3km at Shepparton Aths Track
Congratulations to Nathan Stoate on being first across the line and Gerard Montgomery who was first on handicap time as our winners on the night. Gerard scores a voucher from Intersport Shepparton. Full results below
Nathan Stoate                     9:26
Joshua Sait                          9:40
Chris Armstrong                9:52
Charlie White                     9:57
Gerard Montgomery     10:34
Jeremy Curtis                 10:35
Moses Dickins                10:38
Harry Ukich                   10:45
Jackson Neville             10:51
B Grade Results – SRC 3km at Shepparton Aths Track
Congratulations to Liam Edwards on being first across the line and Rory Urquhart who was first on handicap time as our winners on the night. Rory scores a voucher from Intersport Shepparton. Full results below
Liam Edwards                  11:29
Andrew Sait                     11:49
Trevor Dainton                12:00
Steve Monk                      12:09
Rory Urquhart                 12:10
Mathieu Ryan                  12:11
Amanda Heard                12:16
Anna Turnbull                  12:22
William Hemming           12:33
Christopher Nicholson   12:36
Kate Dainton                    12:59
Allan Connolly                  13:17
Bailey White                     16:04
Justin Reynolds                16:05
C Grade Results – SRC 3km at Shepparton Aths Track
Congratulations to Tony Sait on being first across the line and Libby Hadfield who was first on handicap time as our winners on the night. Libby scores a voucher from Intersport Shepparton. Full results below
Tony Sait                         13:25
Aidan Ross                      13:43
Leigh Johnson 13:44 minus handicap of 1:00 = 12:44 net
Graeme Parish              13:51
Jason Hunter                 13:52
Nadine Edwards           14:14
Jodie Redfern               14:18
Wes Barrot                    14:28
Adrian Jones                 14:37
Libby Hadfield              14:52
Trent Hadfield              14:53
Sue Olley                       14:59
Glenys Frizzell             15:01
Lee-Anne Kirschner   15:06
Phillip Healey              15:11
Chris Harvey               15:26
Peter Urquhart          15:35
Cadel Nicholson        15:38
Dylan Scoble              15:39
Melanie McAuliffe   16:03
Mason Sleeth            DNF
D Grade Results – SRC 3km at Shepparton Aths Track
Congratulations to Natalie Hicks on being first across the line and Lila Urquhart who was first on handicap time as our winners on the night. Lila scores a voucher from Intersport Shepparton. Full results below
Natalie Hicks               15:06
Norah Armstrong       15:07
Gabby Sait                   15:56
Tara Daniel                  16:00
Helen Reynolds          16:01
Debbie Harvey            16:41
Mairead Macdougall 17:09
Chelsea Nicholson     17:14
Steven Trevaskis        17:20
Kylie Monk                  17:38
Lila Urquhart               17:45
Michelle Walker         17:46
Zac Walker                  17:48
Cate Aitken                 17:51
Kasey Scoble               20:11
Rosalie Smith              20:41
Lee Reynolds              21:07
Karisha Ryan              21:58
Have a great running week and remember to like the Shepparton Runners Club 40th anniversary Facebook page by clicking here