Above, SRC members at a typical Tuesday nights training session.
Coach Chris Armstrong must be doing something right.
Finale Run  – here we come!
By Kathy Fuller. 
So here we are  – December – and Narelle and I find ourselves finally at #12! – It's been a massive year for us both juggling full time work, family, training, raising funds, awareness and the commitments that required and also simply managing our health and injuries along the way – although we have been pretty well unscathed over the last 11 months. It has been an amazing and rewarding experience thanks to folk like you!
The SRC Family have been enormously kind and generous supporters and quite a few of you have joined us along the way in some of these runs (whatever distance that was). We have had heaps of fun and many laughs – although sometimes it's hard to laugh around that 32km mark or so … however we all love that 200m mark it's the guaranteed I feel no pain part!
The Tuesday sessions under the guidance of Guru Coach Chris have been super beneficial to my training regime and both Narelle and I looking forward to a change in training tact and get to participate in some more SRC activities.
We'd both sincerely like to thank you guys for all your shouts outs, supporting our events when and where you could and also most importantly you have helped spread the awareness to protect kidz in our community against sexual assault.
Kidz are a big part of the SRC and as we say protecting kids is everyone's business and Narelle and I can't solely do this without the many #voice4kidz advocates that joined us.
So thanks heaps – See you at the finish line and we look forward to the new running adventures and goals that 2019 may bring to us all!
Club news
Sam, Tara, & Steven are off on a trail run again.
Saturday, December 15 Gold Rush trail run. 
THE third Goldrush Trail Run will see more than 600 people explore the rich seams of single track around Daylesford in a unique trail running experience on December 15.
Competitors will embark on either a 6km, 13km, or 24km trail run around Hepburn Regional Park, before completing the day at Sailors Falls Estate Winery.
The trail run takes place on a section of the Goldfields Track; a unique section of trails which highlight the region's history, cultural heritage and natural assets.
The concept for the event was discovered when notable road and trail runner, Julian Spence, opened a running shop in Ballarat, through which he noticed there was a lack of focus for trail runners in the region.
Sunday December 16th from 6am at The Woolshed at Emerald Bank, Kialla Kathy Fuller and Narelle Pell will be running their 12th marathon for the year for their #voice4kidz campaign, here is an opportunity to run with and support these amazing women for such a worthy cause. There will be a stack of other things on to celebrate as well with a BBQ, coffee, Mr Sheppy, a jumping castle and music there on the day as well so should be an awesome atmosphere. Even if you can't run, it'd be great to cheer Kathy and Narelle as they cross the finish line which should be between 10am and 10:30am.
Tuesday December 18th from 6pm at Shepparton Athletics Track will be our next 3000m graded races. It was a huge success last time with 75 registrations and 58 competing on the night. Please register ASAP to assist Chris with being able to put the grading together so start lists can be published as early as possible. We currently have 17 registered, once we have at least 40 then start lists can be created and put up. The link to register is here and takes 30 seconds to do – https://docs.google.com/forms/d/e/1FAIpQLSf59ytKU7oL_iWa7KEak33boxhmEiy13xZwlYAA8bnpHHkT-w/viewform?vc=0&c=0&w=1&fbclid=IwAR2wSe65XBrNrmuDXapfST8ss_zheA0vvNk4Tfzw6iyL_B7_d6e40a869hI
Cathedral Challenge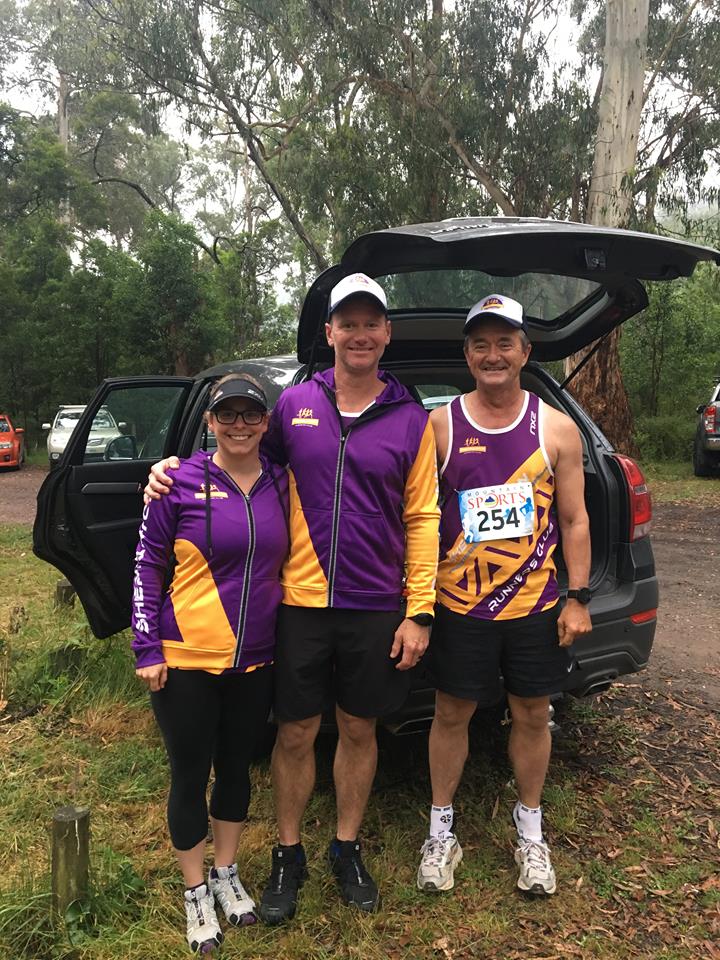 Last Sunday Tara, Sam, & Steven took on the 10 km at the Cathedral Challenge. The word of the day was brutal. At the start line we were greeted by Helen Reynolds and Julie Thomas (from Broadford)
I was anticipating a run report from Tara, not only did she miss the deadline she didn't submit a report. So we should expect a double trail report after next weekend.
Mountain Sports hosts up to 10 events annually. They pride themselves on pushing runners to try something that they may consider beyond themselves. Ultimately they believe growth happens when we make ourselves a little bit vulnerable. And on some of those rock climbs, I felt vulnerable and scared.
About 100 runners took to the start line in 3 waves 5 minutes apart. Sam was in wave 2 with the runners who weren't going to smash the course. Tara, Helen and Steven were in wave 3 where the runners were expected to both run and walk.
Results 10ish km
In 11th position Sam Daniel 2:20:55 second 40-49 age group
26th Helen Reynolds 2:46:36
39th Tara Daniel 3:12:28
40th Steven Trevaskis 3:13:31
The beauty and the brutal beast
Below –  Julie Thomas showing the beautiful scenery and the beast of terrain. Photo by Tracy Waterfall with permission.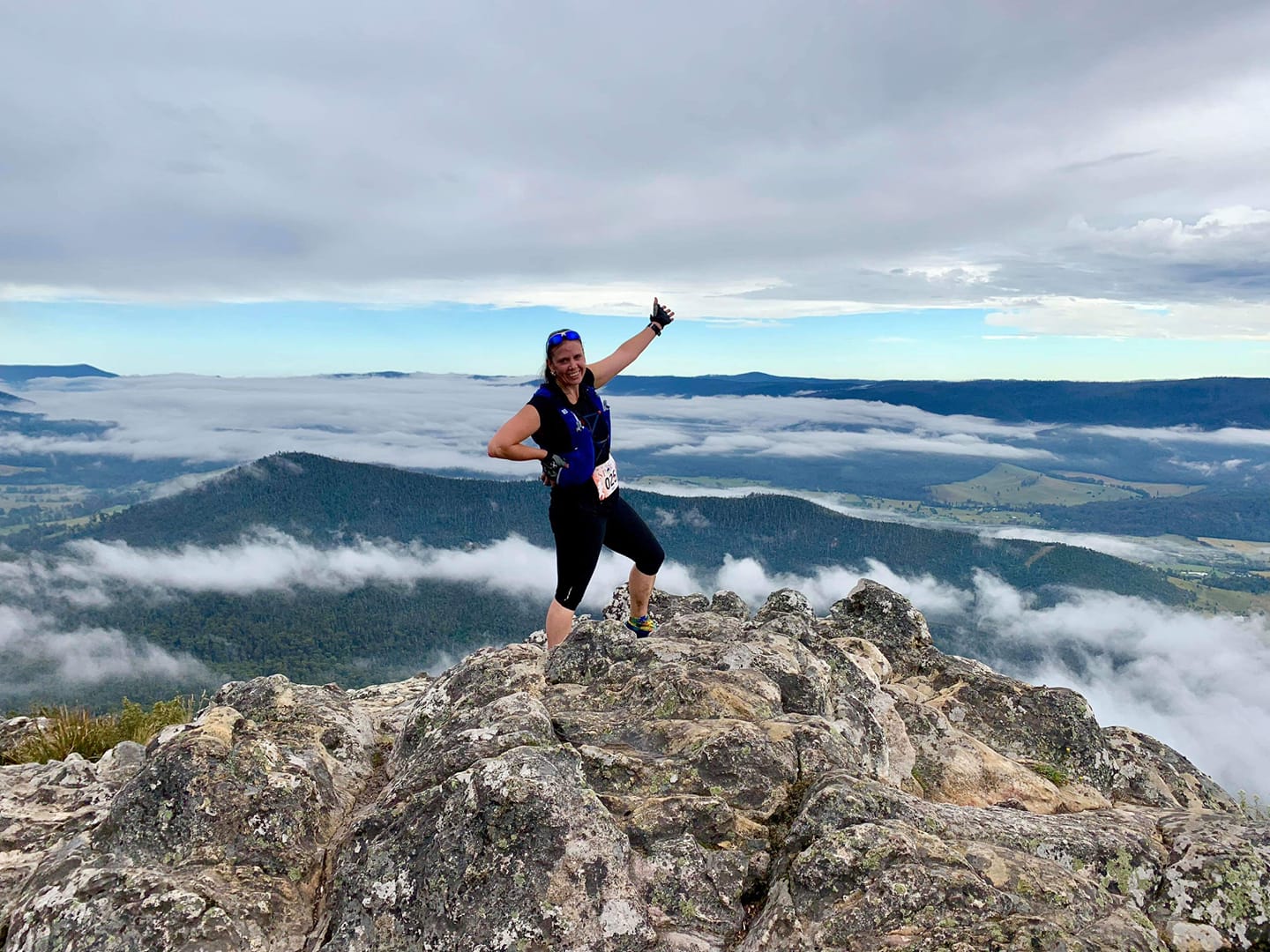 Below – Some of the challenging climbs we had to navigate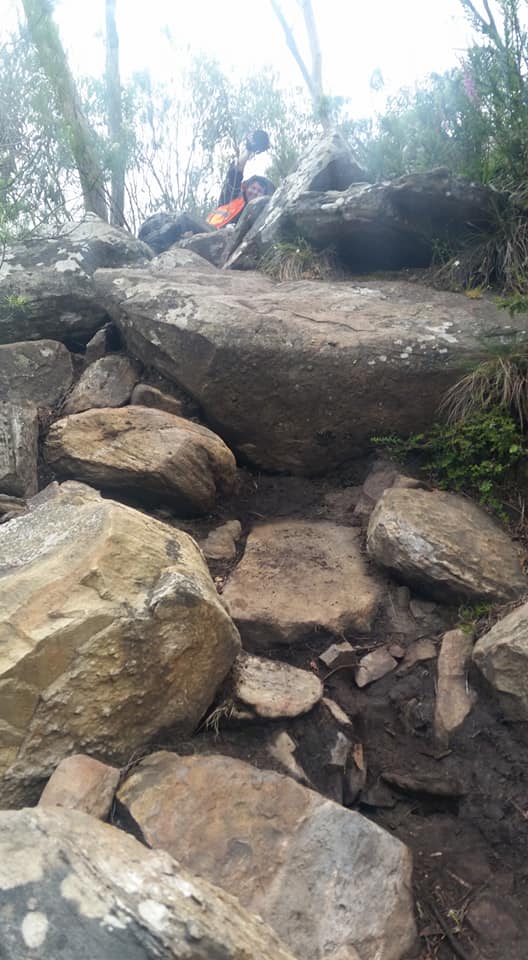 Below – And when the going got easy, this is what we were faced with
For those that didn't see this on Facebook
The answer to today's question is Age of Reason and 2:18 -3:00 minutes.
John Farnham's Age of Reason film clip shows John Farnham in the Cathedral Rangers where Sam, Tara and I ran today. Check out the clip and if you want to start at 2:18 mins and finish at 3:00 to see some of the terrain.
I don't want to put anyone off but not all of the course was this hard. In some spots it was harder, even brutal.
Age Of Reason Film Clip  Check it out.
SRC MEMBERS AWAY FROM THE TRACK
Congratulations Tara Daniel (Callingham)
Tara recently attended the RMIT graduation to receive her degree. Tara now has a Master of Engineering degree.
Tara can now make water. Seriously congrats mate!
Happy Birthday Norah
Thank you to everyone who wished me a happy birthday today. I have had a wonderful day with lunch then training with SRC including birthday cake made by Melanie McAuliffe. Feeling very spoilt.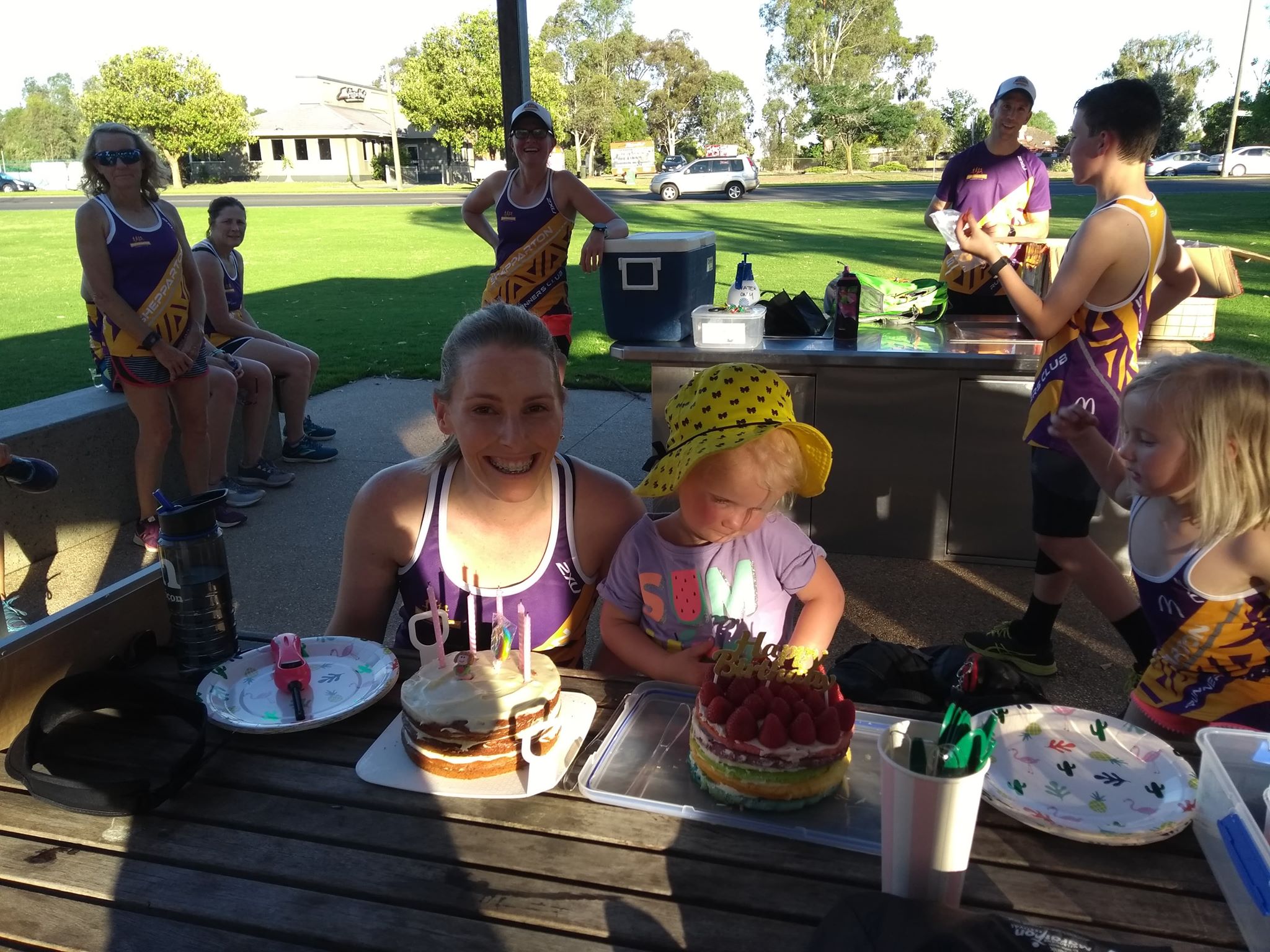 Congratulations Nadine
Feeling very emotional and honoured after receiving a Life Membership to the Kyabram Pony Club after my 40-year service as a rider, instructor and parent. I know I am in great company with the previous six Life Members all playing a huge part in my pony club life over the years. Huge thanks to the Kyabram Pony Club members, both past and present and the wider equestrian world to who all I have crossed paths with making great friendships, guidance and fierce competition. I would also like to pay respect to my parents (in particularly my dad) who passed away a few years ago for taking me all over Victoria and Interstate to compete. Dad was my biggest critic, but also my biggest supporter. Lastly, I would like to acknowledge my three trusty pony club mounts; Treasure (a 13-hand pony who was the perfect learners horse when I was 4 years old, he always seemed big to me), Billy (who was a 11.3 hand pocket rocket who took me to Grade 3 eventing) and Sonnet (a 14.3 hand dapple grey mare who took me through the ranks of pony club). May the horse be with you!!!

https://sheppartonrunnersclub.com.au/wp-content/uploads/2018/12/kBkNmABCL-H5qvA3lUmgsqtV_5gUDS5EGV7GqGjJ0o8-2048x2017.jpg
2017
2048
admin
https://sheppartonrunnersclub.com.au/wp-content/uploads/2017/06/SRC-Logo-300x221.png
admin
2018-12-13 12:06:27
2018-12-13 12:06:27
SRC E-news Dec 14 Summer edition.