SRC January Handicap.
When – Sunday, January 7
Where – Princess Park
How Far – 5 km
Cost – Free to SRC members
Prizes – $50 gift voucher from Sportsmans Warehouse.
SRC
proposed

athletic track events.

January 23 & 30 track training

February 4th and March 4th Track handicaps

Please note that these are proposed dates as the SRC committee are looking into it to see if these dates are available. If we do get any training session the club will charge a small fee to cover costs.
Tips for running in the heat
Stay hydrated the day before your run
Carry water with you, or plan your run with water fountains
Try to dring something with electrolytes in it
Wear light coloured clothing
Always wear sunscreen
Keep an eye on your heart rate, and don't expect to maintain your average.
Blog
Former SRC member, triathlete, personal trainer,  awesome athlete, and now Queenslander Sarah Pye has started a blog.
It's all about food, training and I expect gratuitous dog photos. Make sure you subscribe.
Check it out https://expressionofpye.wordpress.com/?blogsub=subscribed#blog_subscription-3
Shepparton Parkrun
Shepparton parkrun started on 11th January 2014. Since then 2,620 participants have completed 22,668 parkruns covering a total distance of 113,340 km, including 4,277 new Personal Bests.
Check out all the news from this weeks Event 203 parkrun.
http://www.parkrun.com.au/shepparton/news/
Welcome to the final edition of parkrun weekly news for 2017. last saturday was a lovely morning for the 193 runners including visitors from 13 other clubs. The UK visitors appreciated the warmer weather! 
🙂
Two parkrunners joined the 50 Club and two more the 150 parkrun milestone.
Our 4th year anniversary is 13th January and we are expecting a record number of runners.
Bring on 2018 and may all be happy, healthy and safe! 
Shepparton Parkrun 4th birthday January  14, 2018
This event will be a superhero theme. Come dressed up in your favourite superhero costume
From Parkrun Australia
Final numbers are now in for New Year's Day and the technical term for the attendance is 'mahoosive'!
109,478 results were recorded by 80,000 participants ably assisted by more than 7,000 volunteers.
Let's put that another way… more people took part in parkrun on NYD than in the first 6½ years of parkrun.
Did you parkrun on New Year's Day? Did you "do the double"?
Bright Parkrun Launch.
We can not wait to bring parkrun to Bright! Launching January 27th 2018. FREE, Weekly, Timed 5km run or walk, everyone is welcome. Here is a sneak peek of our course and beautiful location.
You may need to download Relive to see this video
https://www.relive.cc/view/1316545762
Melanie McAuliffe & Parkrun tourism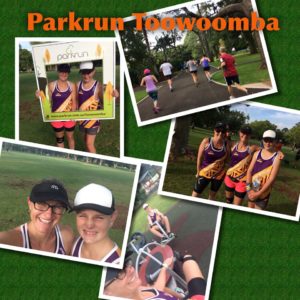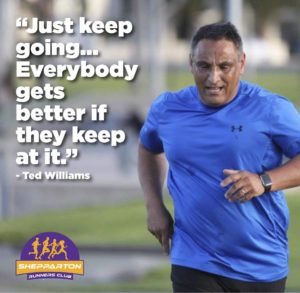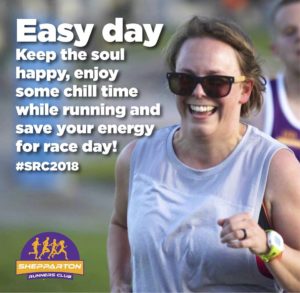 "Just keep going… Everybody gets better if they keep at it." – Ted Williams
Tuesday Speed Sessions are here to help you get better at running. Come down to Victoria Lake and train with us. We meet at the BBQ area near the old petrol station at 5:45pm
#SRC2018
Keep the soul happy. Enjoy some chill time while running and save your energy for race day.
Every Thursday we have a casual run, meeting at the Club Rooms at Princess park at 5:45 and just running and talking with fellow runners.
#SRC2018
CALENDAR OF EVENTS
Please check details before travelling. 
January 7 – SRC Handicap Princess Park
February 4 – SRC  Handicap, Princess Park
February 25 – Wangaratta Marathon Website
March 3 – Mad Cow Mud Run Website
March 4 –  Session at the Athletics track (more info to come)
March 19 – Numurkah Fun Run Links
March 25 –  NEW Murray River Running Festival Albury Website
May  6 – Bright Fun Run
August 26 – Shepparton Running Festival (more info to come)
Feature event
Bright Parkrun Launch 
Come and join us for the launch of parkrun in Bright. Parkrun is an all-inclusive weekly FREE timed 5km run or walk that welcomes people of all ages and abilities.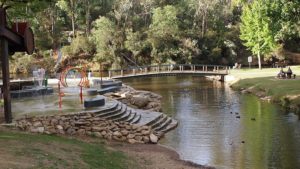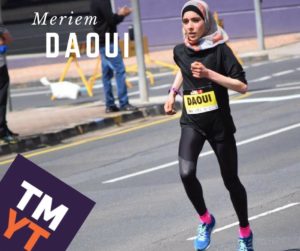 Tell me your tails Podcast by Brady Trelfall
Pretty inspiring to hear Meriem Daoui's tales on the podcast for this week's show. Some amazing views on the world, running and life. https://itunes.apple.com/…/podcast/tell-me-yo…/id1116511977…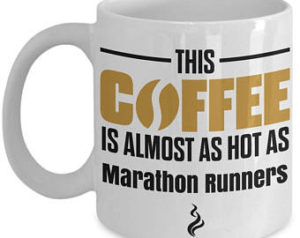 https://sheppartonrunnersclub.com.au/wp-content/uploads/2018/01/26171888_937113589780111_3176471578870292132_o.jpg
1057
3964
admin
https://sheppartonrunnersclub.com.au/wp-content/uploads/2017/06/SRC-Logo-300x221.png
admin
2018-01-04 11:38:11
2018-01-04 11:38:11
Shepparton Runner Club E-news January 7,2018