Welcome to 2019 SRC newsletter
Happy New Year to all. We hope you achieved all your running goals for 2018 and have set some new goals for 2019. We look forward to seeing everyone in the new year.
Memberships are open for the 2019 Memberships.
Family Memberships are $180 and Single Memberships are $120. You can register online now at https://sheppartonrunnersclub.com.au/join-us/
So what has happened while I was away?
December 2018
After 5 1/2 years in Tatura Victoria Louise Secomb informs us she is moving to Toowoomba
We will miss you Louise Secomb. Thanks for being such an active member of SRC. Keep in touch and all the best the future 😘
December 29
Parkrun international news – Since the very first event in 2004, so far there have been 40,605,326 completed parkruns…
Today, Alex Yee ran the second fastest EVER!
Alex ran a time of 13:57 at Dulwich parkrun in London
January 1
Natalie Hicks clocked up 100 parkruns
On the comeback trail from a traumatic injury (child birth) and setting some big running goals for 2019/20. And you know what? She has the heart and commitment to do it!
---
We clocked up a double parkrun starting in Cobram or Euroa and finishing in Shepparton. This was followed by about 40 runners making their way to The Butter Factory for brunch. Thanks to Chelsea Nicholson for organising that.
---
The alarm is set for 5am and despite getting in late from a work Christmas party Paul Graham and Katherine "Caddy" Oswin are preparing to drive the three hours from Melbourne to Wangaratta to complete their 55th different Victorian parkrun in just over a year. It seems a long way to go for a five-kilometre event lasting little more than 20 minutes, especially given the Richmond couple has a perfectly good parkrun just around the corner at Westerfolds.
They're chasing Victorian statesmanship. The full story here.
---
Some race results
Trevor Dainton Two Bays trail run 28 km 2:49:04
Grant Hicks Two Bays trail run 28 km 2:33:12
Tom Avram 2XU Triathlon sprint 600m/26.7km/5km 1:22:03 2nd in division
---
Now you are updated – What's next.
We will be postponing the upcoming 3000m track race and moving it back to Tuesday February 12th due to the forecast 40 degree weather. We will still be training at the track next Tuesday and everyone is welcome to join in, we just won't be racing. Ideally, we wouldn't postpone but feel it's more important to be conservative in the heat and try to look after one another.
Thanks
Chris
---
40 Years of Shepparton Runners Club.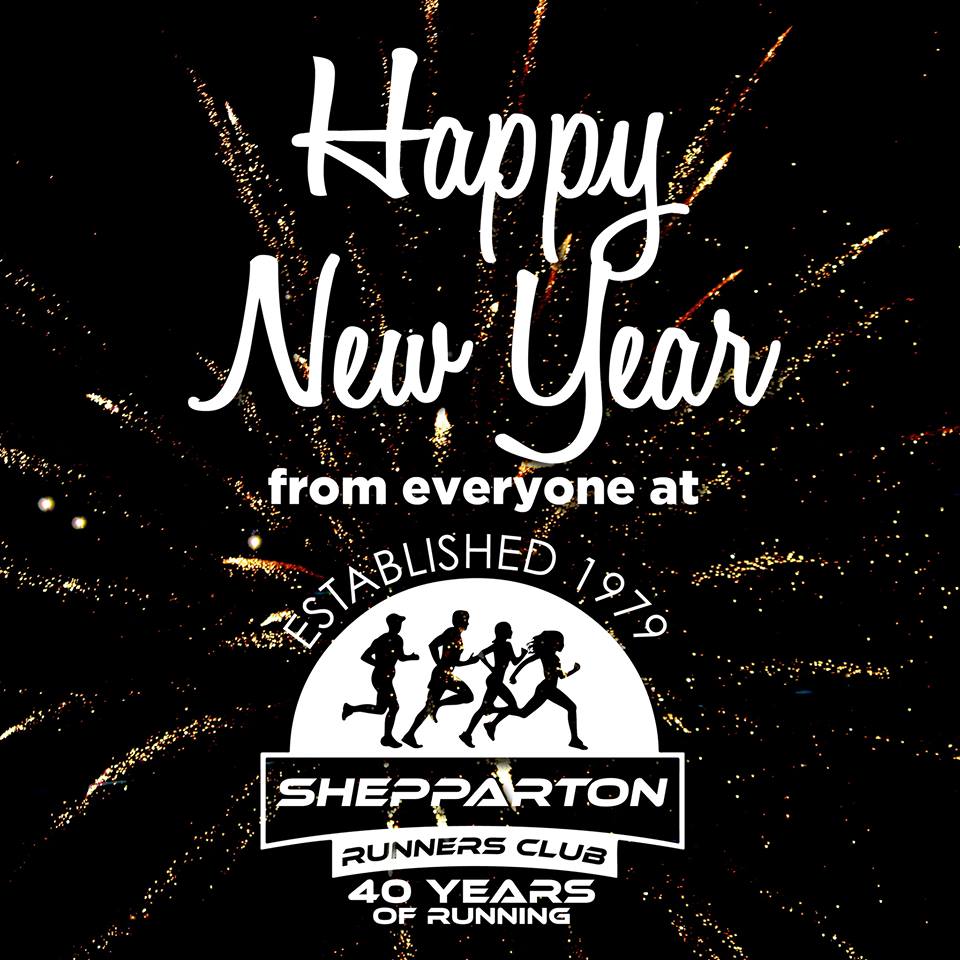 Pot Luck night
On February 7th 1979 a group of runners met and officially created… the Shepparton Runners Club. To begin the year long celebration of the Clubs 40th Anniversary we will be holding a pot luck night after training on Thursday the 7th of February. Training will commence as usual at 6pm and then dinner should be ready to go at 7pm. So bring something yummy to share and join us to get the party started. All are welcome.
2019 Memberships looking strong
With the introduction of our new online membership registration process, we have reached over 70 members and it's not too late to sign up!
This year we have made the move to have our members register online. This is to help make the process easier for returning members, as well as new members. Plus we have the added option of purchasing new apparel and show off the yellow and purple.
Members are entitled to 10% off consultations at Lakeside Podiatry, as well as 10% off treatments at FixMP. We are also very lucky to have Intersport Shepparton offering 10% full priced shoes and apparel. And last is a complimentary 2019 Membership Key Ring, but hurry as these are limited supply.
Registering is simple, head over to sheppartonrunnersclub.com.au/join-us/ and click on the 2019 membership portal button. For those registering as a family, there is a cheat sheet attached.
---
Wangaratta Marathon and fun runs
SRC have a team for the Wang Marathon. Runners just need to pick SRC when entering. If they have already entered and want to be added to the team they can let me know.
The Riverina Trails and Murray Running Festival
The Riverina Trails and Murray Running Festival website received a complete rebuild before Christmas, some of you may have noticed. This should be a more modern, easy to navigate platform. Enjoy!
---
🔥🔥 HEAT HEALTH ALERT 🔥🔥
Please take care throughout the heatwave this week, be aware of the signs of heat-related illness, drink plenty of water and seek help for those affected.
Tap here for more information: bit.ly/GSHeatWarning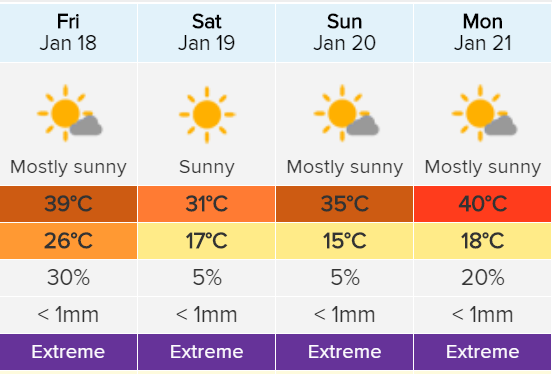 https://sheppartonrunnersclub.com.au/wp-content/uploads/2019/01/49158341_1184322845059183_7784566226147082240_n.jpg
960
960
admin
https://sheppartonrunnersclub.com.au/wp-content/uploads/2017/06/SRC-Logo-300x221.png
admin
2019-01-17 11:27:56
2019-01-17 11:27:56
SRC E-news Jan 18, 2019