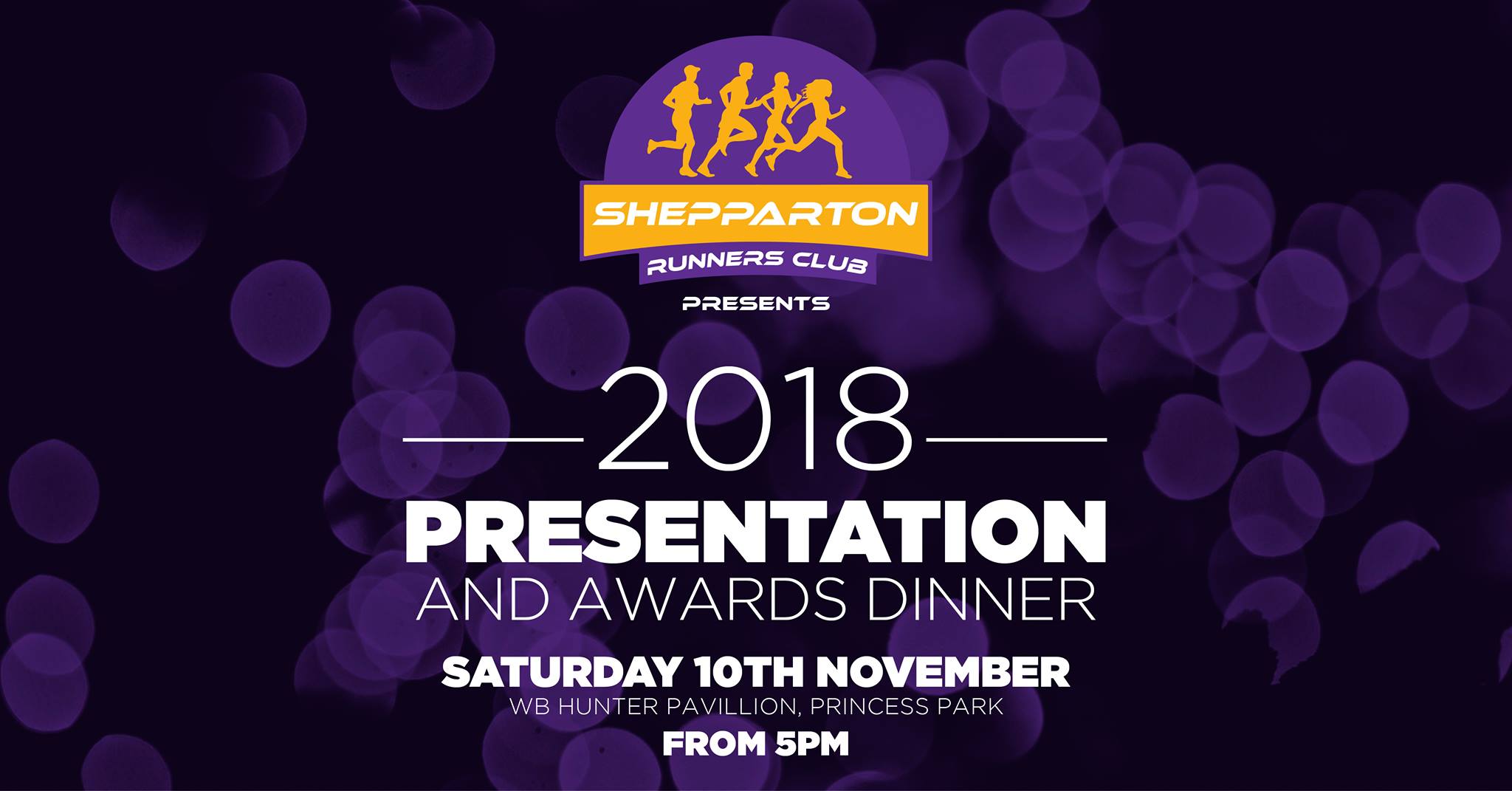 Shepparton Runners Club presents the 2018 Presentation and Awards Dinner.
Saturday 10th November at the WB Hunter Pavillion, Princess park from 5pm
PRICE: $25 per adult & $15 per child | Drinks at bar prices | Kids Entertainment
All welcome (kids, grandkids, parents, partners)
RSVP by 3rd November and to be paid by 7th November to Melanie McAuliffe, Sam Daniel or Tara Daniel.
CLUB PERSON OF THE YEAR NOMINEE
Do you know a club member who has gone above and beyond to provide value and / or input into the betterment of the Shepparton Runners Club?  Someone who has gone potentially over and above normal roles of the committee.
Please send your nominations to stephen.ayton@nab.com.au before Wednesday 7th November.
5 years of parkrun by Lee-Anne Kirschner
Today for me marks 5 years of parkrun and 5 years of consistent running. Thanks to my family support I can do this and thanks to parkrun Australia for the opportunity to be part of a great organisation. For the last 5 years every Saturday I look forward to viewing the results and all the stats like attendance records of all other parkruns. I must say at the beginning it took me about 2 mins to view the website, 5 years on it takes me about 10 to 15 mins to view. 5 years from now hopefully it takes me 30 mins to view. And thanks to all the volunteers that makes it possible. #parkrunstrong
Coaches Post
What a massive weekend of running with 18 SRC members competing in events at Hume & Hovell Ultra – 100 mile, 100km, 50km & 22KM and the 2018 Medibank Melbourne Marathon Festival
We all run for different reasons and want to achieve different things, that's part of what makes running great. No matter your motivation, goals or what makes you get out the door there is a great deal of pride and satisfaction in being able to say you gave your best effort regardless of the result.
Melbourne Marathon report
by Anna Turnbull
I was excited about running on home ground. I'm a Melbourne girl and I grew up doing laps of the tan and Albert Park Lake. But, I also know, for a fact that if you are in Brighton East and you need to get to the MCG, you take a taxi.
I tackled the first 32km well averaging around 5.25 per km. I even recall willing myself to slow down. I laughed at the Irishman dressed as a superhero and the weird guy in thongs. I didn't feel anything really.
But as a head wind prevailed, I became acutely aware of just how far I was from my destination. My pace dropped and the nature of the challenge changed from physical to mental. Then my quads seized up rendering me to a shuffle.
After losing pace again, I walked for a short time just to check if that was in fact going to be faster. At km 35, I remembered my car was parked pretty close and considered a sneaky getaway.
I stopped looking at my watch. I thought about the parts of my body that didn't hurt and put one foot in front of the other. My eyelashes didn't hurt, one of my fingernails didn't hurt…. I listened to the crowd and laughed at how I must look like a decrepit old lady pretending to run.
Coach Chris was somewhere near the Shrine and he handed me a much needed cup of water. I was so grateful for this. It seemed reasonable to jog from here, the tan track to the G and I regained some composure.
Although my pace slowed considerably over the last 10km, I am happy with how I ran. My finish time was 4.04 and I achieved my goal of running a marathon whilst still in my 30s. I learnt a lot in Melbourne and I know for sure that marathon runners are just a little bit nuts.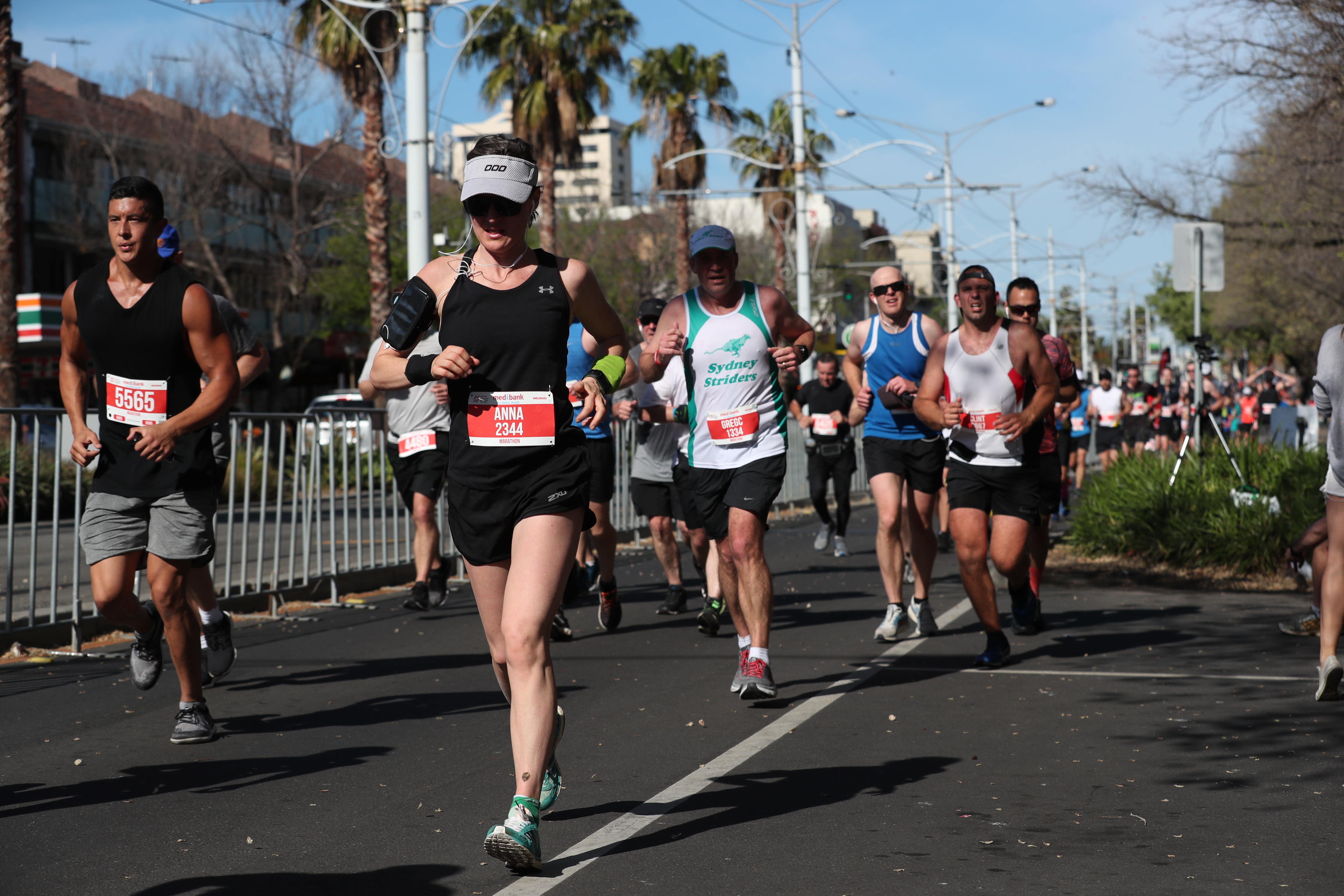 By Trevor Dainton
Another great event and congratulations to all the people from SRC who competed and in particular Kate Dainton with her time for the marathon and Anna, Hamish, Rob and Travis doing their first in pretty warm conditions..
Also to Norah for a great half marathon time and a former SRC member Megan Wood who ran an impressive 3:31soemthing.
I wouldn't recommend to anyone doing two marathons in six weeks, or if you do don't expect to do PBs in both.
I really admire the efforts of Kathy Fuller and Narelle Pell, who are well conditioned running machines.
My net time was 3:41:32 about 10 minutes slower than Shepparton.
The first half felt good, but fatigue and the heat clicked in about 28 and the last 14 and in particular the last 4 were very hard work.
The walk from the MCG to my hotel took about 50 minutes after the event and was also pretty challenging.
The most remarkable thing I saw on the day was a bloke who ran the marathon in sandals with no socks and ran very well.
Melbourne Marathon – by Narelle Pell.
On Sunday 14th October was the Melbourne marathon. This was marathon number 10 for the year for team imagine, believe, achieve. During the event the weather conditions were not favourable for a marathon runner as it was a minimum low of 14 degrees and a top of 27 degrees with some strong winds.
This marathon was very challenging both physically and mentally. As we all love the feeling we get from a "runners high", it doesn't always turn out this way on all runs.
There were plenty of times whilst running on Sunday's marathon, that I felt down, discouraged, and lacked confidence in myself. I needed to dig deep to banish the negative thoughts that were interfering with my run. Having someone to run with and to motivate you can help change your negative thoughts of self doubt. My running buddy helped me get to the finish line which I am very grateful for.
Narelle Pell
Melbourne Half Marathon
By Norah Armstrong
This was my third go at the half at Melbourne. The goal was to go under 2 hours. The plan was to stick with the 2 hour pacer and see how I went. Chris hurt his hamstring 10 days before so was designated support crew. We got to the start line to see Kate Dainton, Hamish Reid and Anna Turnbull before they started the marathon at 7am. We missed you Steve, Kathy, Narelle, Rob and Travis but knew you were in the pack on the start line. Back to the toilet line line before heading to the start at 8am behind the pace group. It was warm and I started to worry how I'd go.
The start was congested and I kept up with the pacer as we made our way past Flinders St station onto St Kilda Road at about 5.20 pace. By the first drink station at 3.5km I was hot and from then on I was searching for the drink stations. It was great to see Mathieu Ryan and Tom Avram at about 6km mark and we ran together for the rest of the time. After 6km I decided to ditch the pacer as they were too quick and run my own pace. Gel at 10km which must of helped because at 14km like clock work people around me started to walk coming back up St Kilda Road. I kept the pace best I could and watched the marathoners part to the right and we went left. I was very glad to get to the drink station at 15km as I dreaded the next 5km. A left turn at 17km downhill to Sturt St then an up hill section under the tunnel to Linlithgow Ave. Mathieu spotted Hannah Torres doing the half also. Back onto St Kilda Rd then up the footbridge and a view of the MCG. It was go time and I gave it all I had left to the finish line and crossing in 2.00.28 and a PB by 5 minutes.
Congratulations to all the SRC members who ran at Melbourne. I was really proud to see you out there achieving fantastic results.
By Mathieu Ryan
To begin with, my training for the half marathon was non existent (with the exception of Tuesday training and parkrun).
I had obtained a bib from Paul Dainton, who was no longer able to run the marathon. I managed to downgrade to the half, which was great as I wasn't keen on running a full marathon.
I ran this half marathon, not wanting to beat a time, but just have an enjoyable time. I found Norah Armstrong early on and decided to run with her and keep her on pace. The weather was warming, not a cloud in the sky which turned out to be a bad thing once we were exposed with no shade. I had my hydration pack on which was great as I could get a drink whenever i pleased and didn't have to juggle a cup of water and only manage a tiny sip and spill the rest.
Part way along we found a familiar face of Tom Avram out for a Sunday run. Running together and talking the time seemed to disappear.
We reached the MCG and got to run inside. It was a great feeling being able to run around an iconic field. We finished in a time of 2 hours.Norah got a new PB and I managed a selfie every km. I think we are all winners!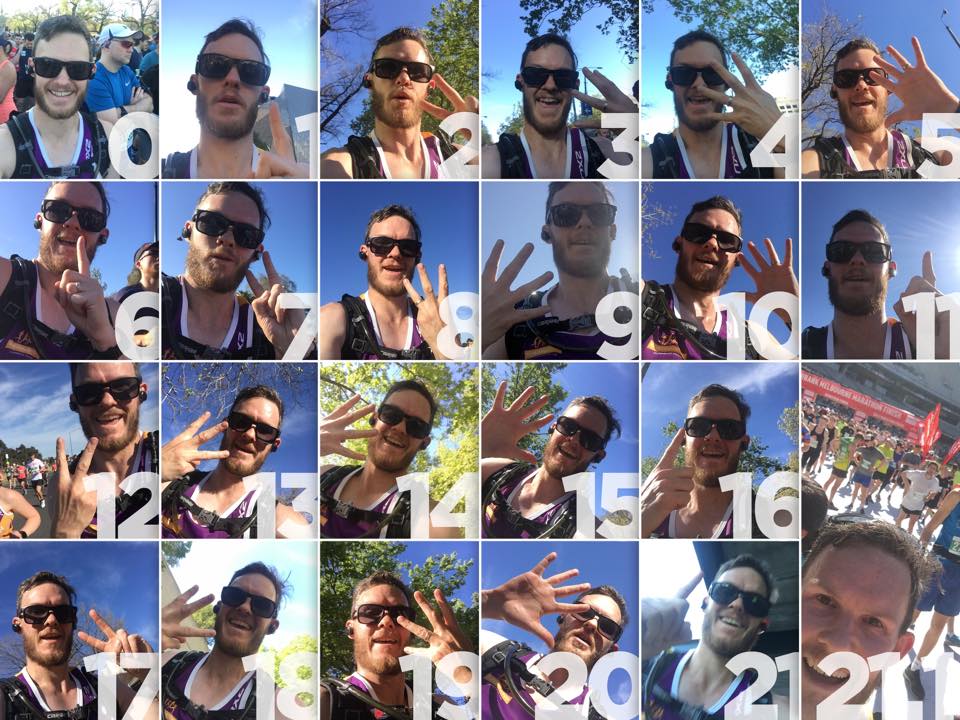 Hume and Hovell 22km Trail Run
By Tara Daniel
Two years ago I stumbled across the Hume and Hovell Track and had grand ideas of through hiking it….So reality set in and we decided to do the 22km trail run instead as part of the Ultra Marathon Weekend. Unfortunately when we signed up many months ago, we didn't actually anticipate that life would be so insane in August, September and October which meant that my training was somewhat non-existent. In fact, if you want to learn how not to prepare for a run, come see me! The run has a mammoth cut off period of 7 hours so I figured I would wing it and just get it done as worst case scenario, I could walk 3 km/h and still make the cut off. So…that is where we ended up. The run started at 1030 am, and I managed to fit in about 6 nervous wees and lost half my water as I stood on the valve of my bladder, which I paid for later on. The hooter sounder and off we went, the first 5 km was pretty casual and undulating, I tried to take it easy as I knew I would pay at the later stages, it was nice fire trail and wide, then we came to the first (of six million*) stiles. Then we hit grass, and uphill….and another stile, and more grass and more uphill…..then more uphill and a bit more for good measure. Sometimes a short section of down turned up but it quickly changed direction back into some up. At the top of Mount Garland was the very welcome aid station and some very welcome down! Then some more down, and a little bit more until we came to a stunningly beautiful little creek and a suspension bridge at 17km. This was where my lack of training threw me under the bus. The terrain became very narrow and slippery as we climbed up out of the creek bed. I realised my bladder was empty and the sun was becoming offensive….I was exhausted. But I still had about 4 hours to finish in the cut off so my mantra became, just get it done. From this point on, it was up and stile, then more up and more stile and then a bit more. I ran with an older gentlemen for a while, until we came to another very stunning little creek and his view was, "sod it, I'm not going to win and this is gorgeous so I am going to enjoy it for a while" and sat down. I continued to shuffle along finally arriving at the water station which was the best thing to happen to me all day! With two km to go and a belly full of water, I shuffled off with a goal of finishing within four hours. I arrived at the finish line in a time of 3:43:08 which I am very happy with given the [lack of] preparation. It was a beautiful run over Mount Garland, gaining just over 750 m in elevation across the course, the scenery was spectacular and despite the mental and physical challenges, I loved [mostly] every moment of it. Sam did an amazing job, finishing a full hour before me in 17th position. I am super keen to go back next year, with some training (and some water), I would recommend it to anyone!
*Note: 6 million stiles is a small exaggeration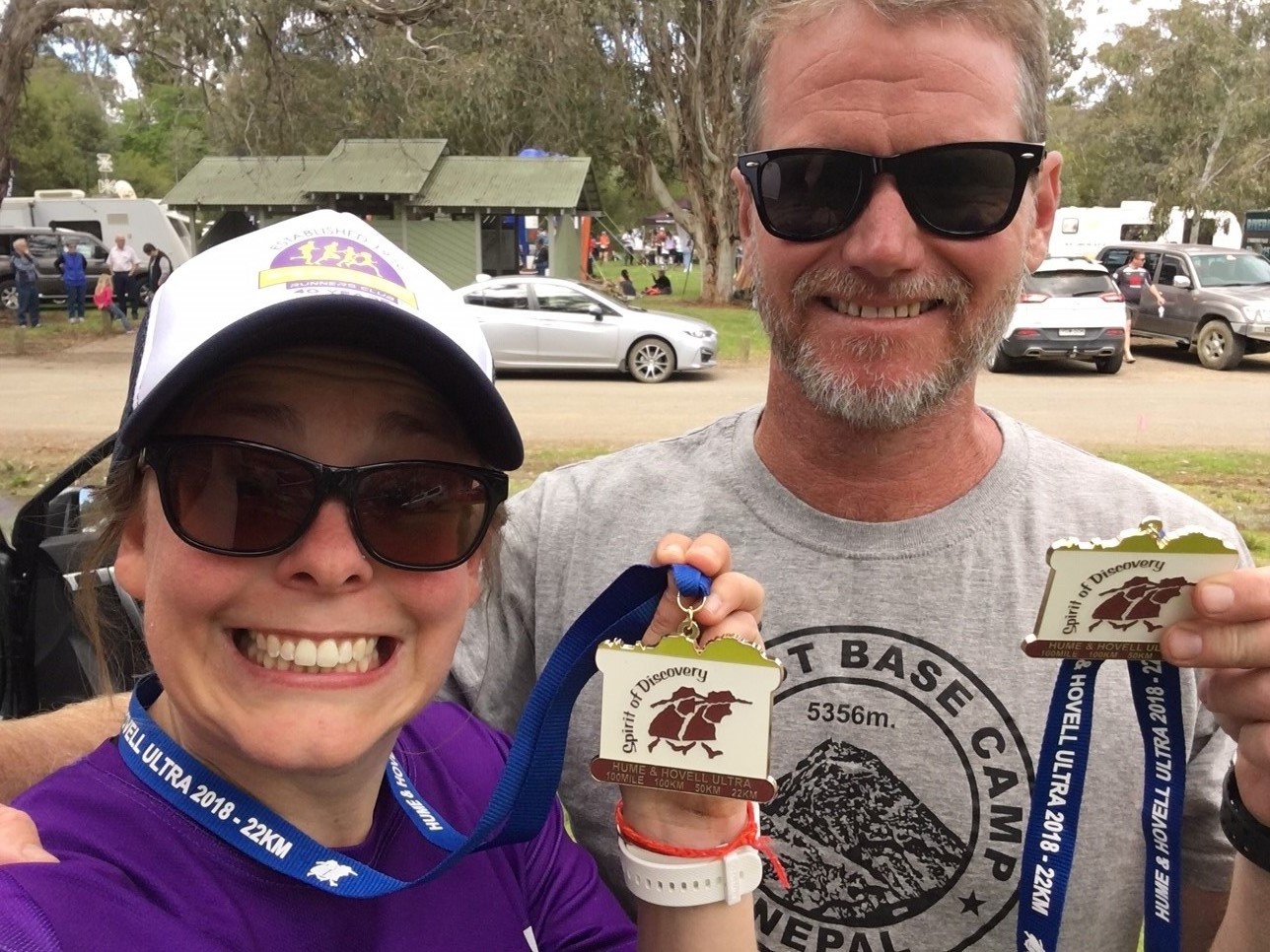 One night only, the co-tenants of Princess Park (Shepparton / Youth Club United Cricket Club, Shepparton Swans and Shepparton Runners Club) are bringing to town an iconic Australian Film as a joint fundraising event. Includes Drink and Popcorn – Arrive at 6:30pm, Movie starts at 7pm
Wednesday, October 24
Our Princess Park fundraiser is soon approaching!
Be sure to purchase your tickets as soon as possible through the link on the event to secure your seat for the night as seats and ticket sales on the night of the event may be limited.
Please share this event around to get as many people there as we can and to kick start our fundraising for the Princess Park community.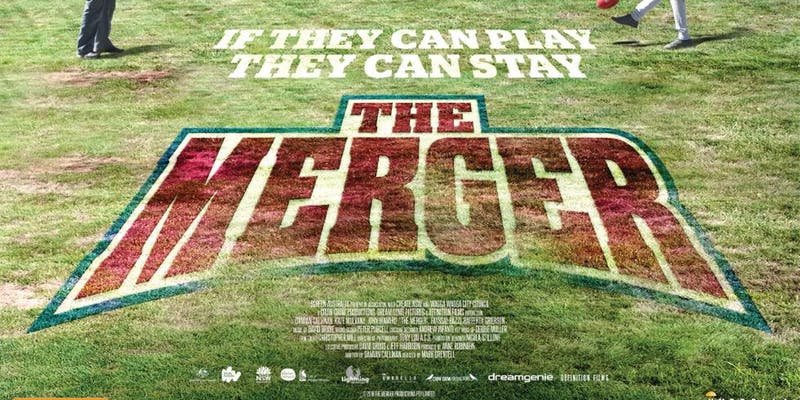 Sonia O'Sullivan: preparation key as Sinéad Diver romps Melbourne marathon
41-year-old knocks over six minutes off her personal best as she breaks course record
There is no such thing as running the perfect marathon but Sinéad Diver has come pretty close. The first-placed woman in the Melbourne marathon on Sunday morning, running 2:25:19, a course record, Diver knocked over six minutes off her previous best. She is now the second fastest Irish-born woman of all time.
Only Catherina McKiernan's Irish record of 2:22:23 is faster, set 20 years ago, although these days Diver is running for Australia, the 41-year-old mother-of-two moving here from her native Mayo in 2002 with her husband Colin.
It was a fantastic performance and an exciting race to watch unfold.
The temperatures were already in double digits when I left home at 6am to travel along the bike paths aiming for the 5km mark. Initially it was perfect conditions for about the first hour, there was even a cool breeze off the Albert Park lake and in the midway stages along the sea front of Port Philip Bay.
The race start was at 7am and it wasn't uncomfortable for the athletes in singlet and shorts: no need for extra layers, just turn up ready to run. In recent months Diver has been training with Melbourne Track Club athletes, throughout the winter months and it's been a pretty cold, windy and wet winter. The only escape was a few weekends away to races in Sydney, the Gold Coast and Adelaide – a welcome few days of warmth and sunshine.
In her build-up she won nine races and set two course records and five personal records, across four different distances.
The evidence was clear in training and racing that she was in good form: the only question was the marathon distance, which can sometimes throw up curve balls even for the best prepared athletes.
She was also the clear favourite to win the prize of AUS $20,000. The other question was would she double her earnings by producing a course record, which had been held by Lisa Weightman since 2013 at 2:26.05?
Diver was escorted for much of the race by Melbourne track club athletes Stewart McSweyn and Jack Rayner, who has matched Diver winning the same races throughout the Melbourne winter. He had just returned from winning the Commonwealth half-marathon championships in Cardiff last weekend in a superb time of 61 minutes.
At 37km, with just over a parkrun to go, Sinéad was on her own, already the first woman on the road by some considerable distance (and eighth best overall in the field of 30,000 men and women). The gaps were big and she really had to put her head down and grit it out over the final incline through the Botanical Gardens, before dropping down to St Kilda Road with the finish line in sight after one final lap of the hallowed turf at the Melbourne Cricket Ground.
With halfway reached in 1:12.38, the record looked within her grasp, but the temperatures were rising and a warm northerly wind was gaining momentum as the course turned back from the sea. After a drop in pace through the blustery wind, Diver was able to pick up the pace in the final kilometres and surprise herself as she crossed the line 46 seconds under the previous course record and so collected the AUS $20,000 bonus.
You can't do all the running by yourself and expect to compete at such a high level, which is one of the reasons this year she stepped outside her comfort zone and joined training sessions twice a week with international track runners. She also included longer, difficult runs on the weekend in the Dandenong ranges with Melbourne Track Club athletes.
Her winning time of 2:25.19 would be competitive in many marathon races around the world, her winning time was just under 22 minutes ahead of the second placed female runner, a full 5km in distance. The European marathon was won in 2:26.22 this year in Berlin, the World Championships last year was won in 2:27.11.
When you know you can run faster than Championship times then it gives confidence lining up in World Championships and Olympic Games.
The big target for Diver now is the Olympic marathon in Tokyo 2020. She would dearly love to represent Ireland, but having already represented Australia at the World Championships – due to tougher standards set by Ireland in 2015 – there may be a few too many hurdles to cross to ensure Olympic selection, and getting the preparation right without too many distractions along the way.
*Sinéad Diver's 2:25:19 is second fastest by an Irish woman, behind Catherina McKiernan's 2:22:23 in Amsterdam in 1998; Carey May moves to third with her 2:28:07 from Osaka 1985, while Sonia O'Sullican is now fourth fastest with her 2:29:01 from London in 2005.
Article written by a parkrunner about a parkrunner
Source The Irish Times
Melbourne Marathon: Man to run 42km with washing machine on his back for charity
During the marathon, I saw a runner carrying a washing machine on his back. I didn't know why or what for at that stage.
For those of you wondering.."did the washing machine guy make it???" Yes he did! It was late by the time he got on to the MCG, the ending gantry was being pulled down, but thanks to some awesome event staff, Dave Garvin got his medal to recognise his completion of the @Melbmara Melbourne Marathon. Strong all the way through. He raised a lot of money and hopefully a lot of awareness for headspace supporting the 1 in 4 young Australians experincing mental health issues. Awesome stuff! We are so very proud of our gym manager here at The Compound
See video below.
Murray Quad
As part of the Murray Quad's connecting with the community campaign to encourage people on the Murray to be more active we are offering any participant that registers for both events a 20% discount for the Murray Quad.
If anyone is participating in this weekends Multi-sport event they will also receive a discount code – SETUP20 that they can use to take another 20% of their entry into any event at the MQ. (they can also use their SHRUN 10% membership discount)
The aim of this campaign is for people to step up their running so try a 5km at the YMMF and then train over the next 5 weeks to then try the Quarter marathon at the MQ. to assist people we run a weekly community run walk every Monday Night around the Silverwoods resort meet at the Black Bull Pro Shop at 7.15pm.
The Melbourne Marathon Legends
Cowes-based legend Frank Biviano decided to pull up stumps after completing his 40th Melbourne marathon last year. But the other five Legends, who have run every Melbourne since the race's inception in 1978, all got through relatively unscathed.
Name,  Age,  Time
Wayne Thompson 65, 4:29.53
John Dobson 67, 5:39.31
David Foskey 72, 5:46.28
Bruce Hargreaves 65, 5:58.56
Roger Weinstein 68, 6:51.44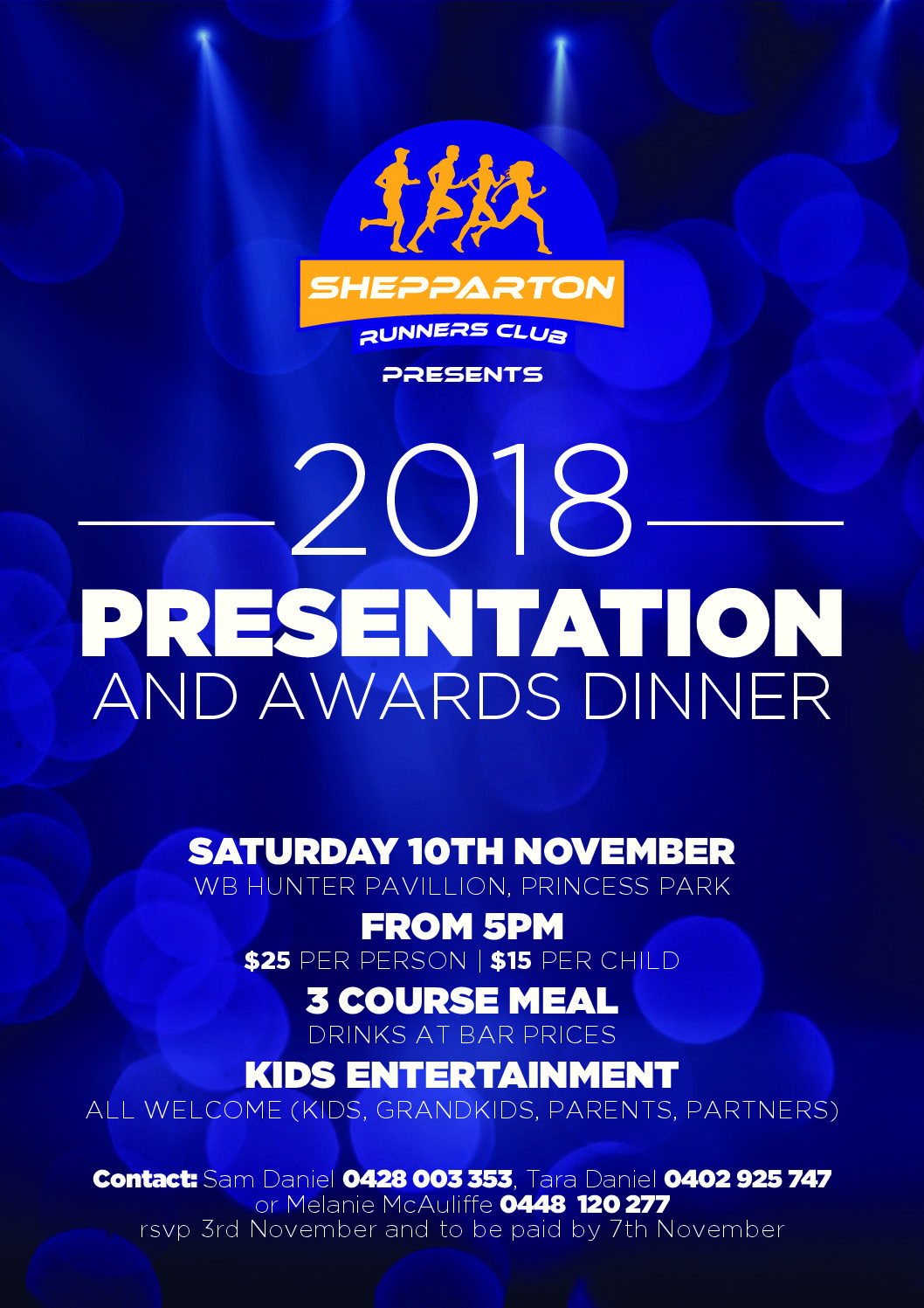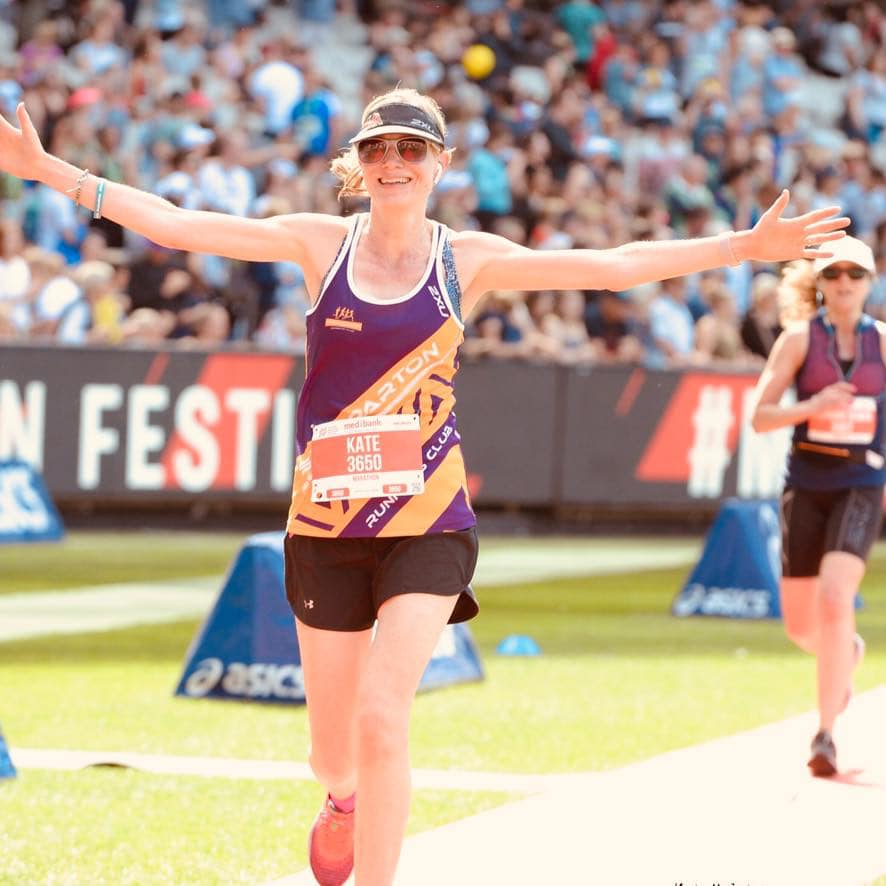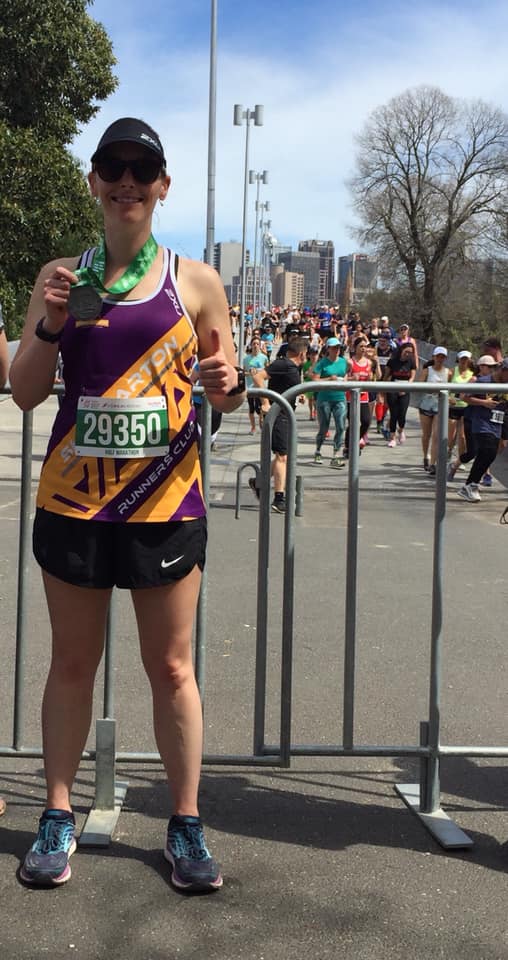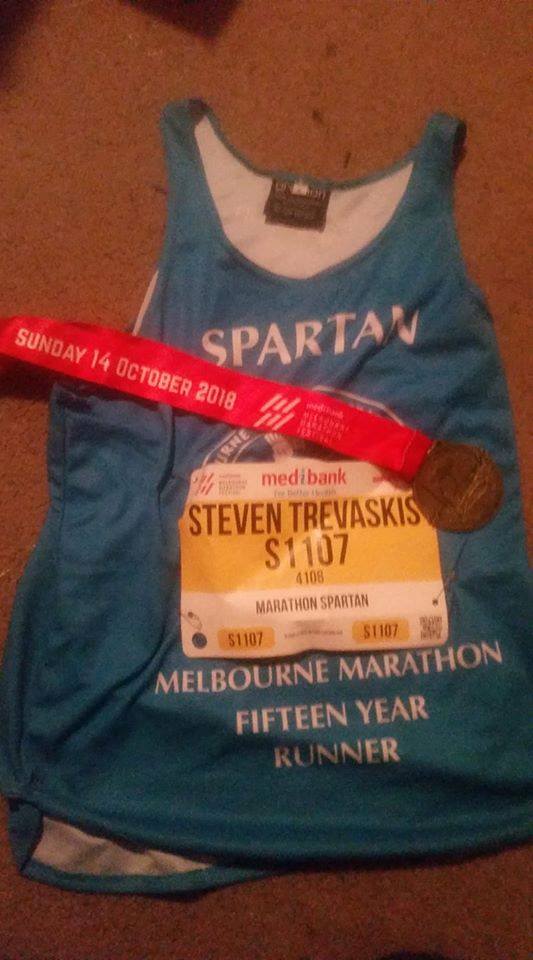 Kathy and Narelle's 12th marathon
Save the Date: 16th December at the Woolshed, Emerald Bank Shepparton for #voice4kidz final marathon for 2018! 🏃🏽‍♀️🏃🏽‍♀️ We have trialed a 7km loop with our running friends. We are looking forward to celebrating with everyone who has supported us through 2018. More information to come