On Thursday, October 12 the Shepparton Runners Club held its' AGM.
We'd like to congratulate the following people
Steve Ayton – President
Rosalie Smith – Secretary
Danny Selva – Treasurer.
Save the date
Shepparton Runners Club Presentation night.
A night of awards, fun, food and socialising.
Please reply to Melanie by October 29, so we can make sure it is a fantastic evening. We look forward to seeing you there. Members, partners & children all welcome. Details attached.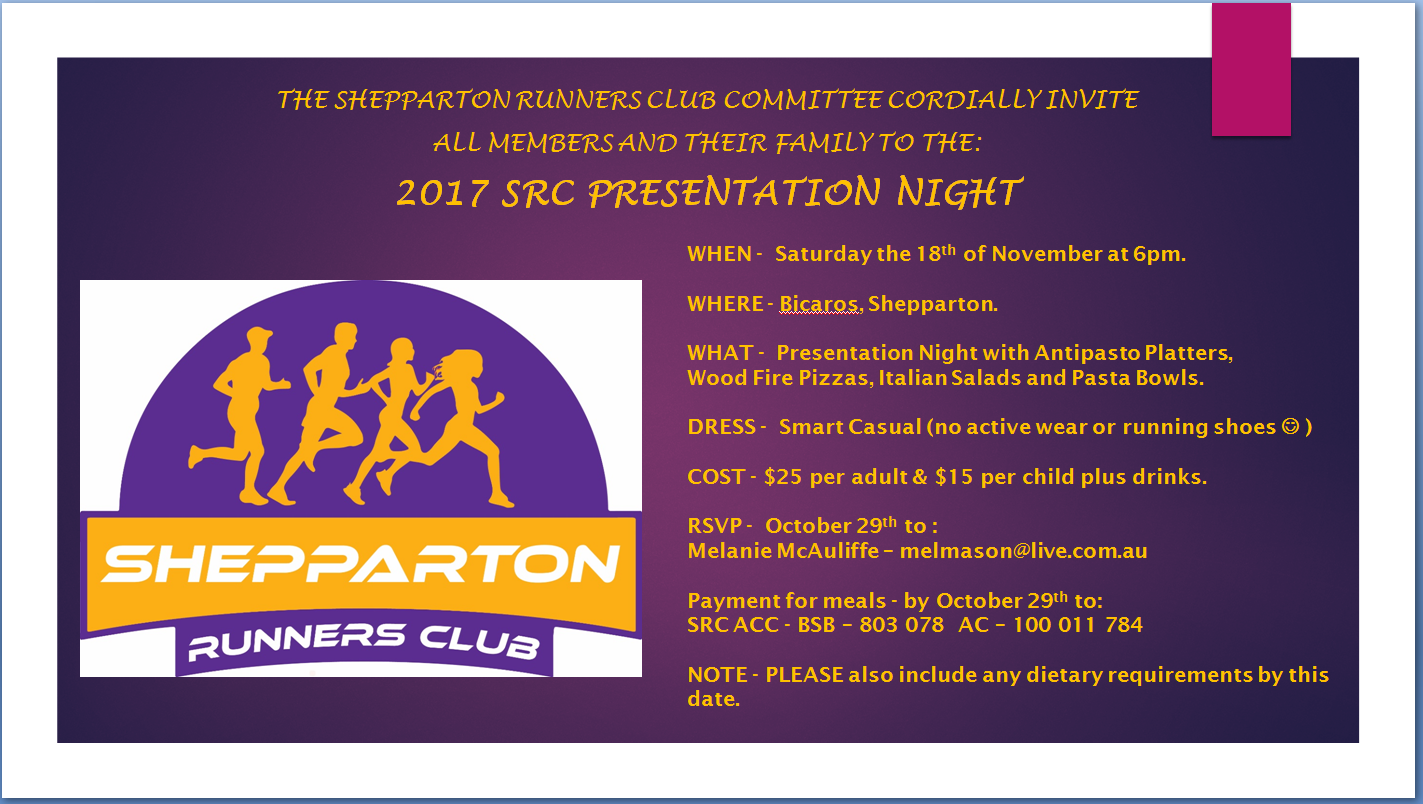 Sweat V Steam Oct 8
By Mathieu Ryan.
The weather was in better condition compared to 2016. Spirits and atmosphere were high. Everyone was warming up in preparation for the race against the paddle steamer.
12km
Dylan Scoble – 0:55:24.60
Robert Ryan – 0:55:37.00
Mathieu Ryan – 0:55:38.80
Mairead McDougal – 1:17:31.30
Lesley Ryan – 1:32:15.00
Justine Ryan – 1:32:56.50
Julie Mulcahy – 1:43:43.50
5km
Karisha Scoble – 0:29:34
Kasey Scoble – 0:35:20
Dylan came 1st in his age category Male Senior School Participant (7-12)
Robert Ryan came 2nd in his age category Male Veteran (55+)
The paddle steamer finished in a time of 0:52:11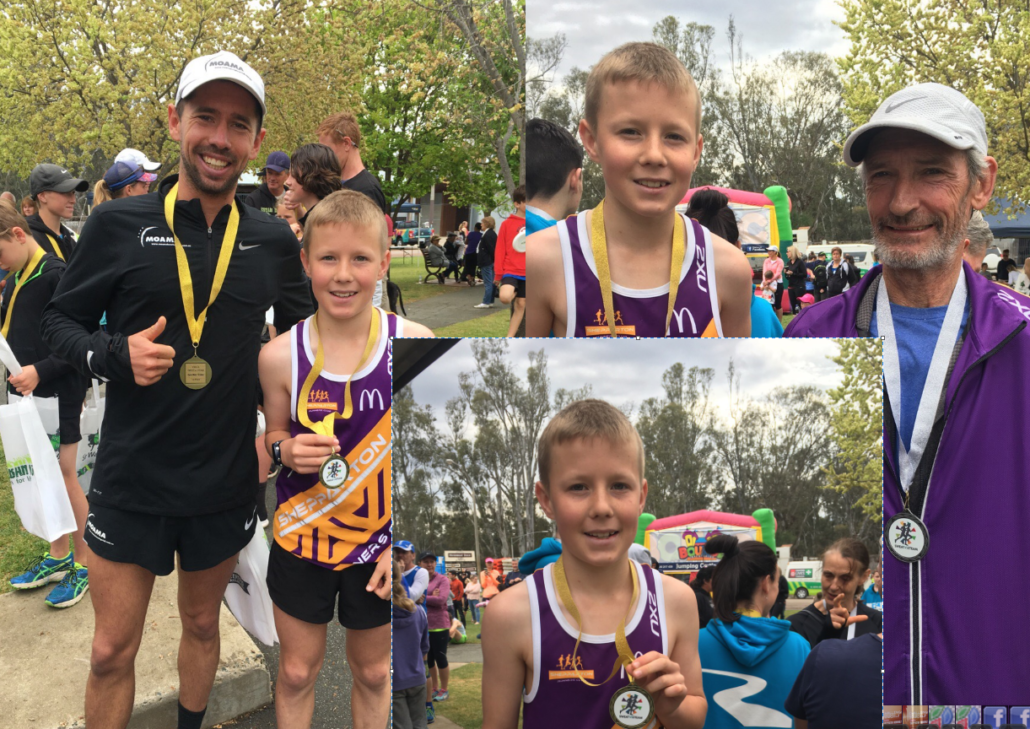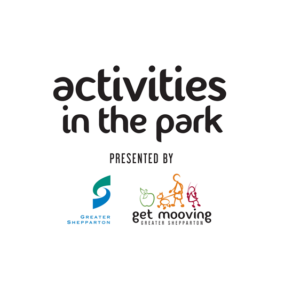 The Shepparton Runners Club will be involved in and conduct a training session as part of the COGS Activities in the park.
Our first training session for Activities in The Park will start Melbourne Cup day.
SRC Training Victoria Park Lake 8am, Tuesday, November 7.