Tuesday Training
Tuesday, Oct 3.
Yoga GV Functional Fitness – 5 Mill St Mooroopna Vic 3629
Last Tuesday, Sept 26
For those that missed it, Chris had us go through the warm-up stretching drills that he uses. This was followed by a 3 km time trial. Remeber that Chris will always stay back to answer any questions about your training and running goals.
Tuesday, Nov 7,
Melbourne cup day. Training will start at 8 am, from Victoria Park Lake. This will be our first of the training sessions over 4 weeks as part of Activities in the park.
Kidsfest
Last Sunday the Shepparton Runners Club hosted a 1 km fun run at Kidstown's Kidsfest. Approximatly 50 runners hit the start line. As they crossed the finish line on the out and back course they received a McDonald's drink bottle.
Upcoming events
October 15
Melbourne Marathon
Yarrawonga Mulwala Multi Sport Festival
Saturday, 21 October to Sunday, 22 October 2017
Lake Mulwala Foreshore, Yarrawonga, Victoria
Ned Kelly Chase
Sunday, 22 October 2017
Apex Park, Wangaratta, VIC
Challenge Shepparton
Saturday, 11 November to Sunday, 12 November 2017
Victoria Park Lake Precinct, Shepparton, VIC
Pub2Pub Albury
November 12
Sunday Age City2Sea presented by Westpac
Sunday, 12 November 2017
Melbourne, VIC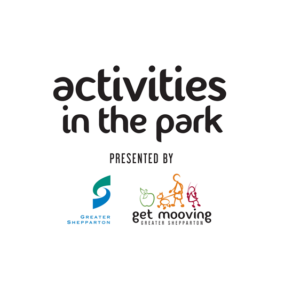 The Shepparton Runners Club will be involved in and conduct a training session as part of the COGS Activities in the park.
More information to come late October.
How Often Should I Strength Train?
Just like when you add more miles, the key is to build gradually.
Jason asks: I'm trying to work strength training into my running routine, something I've never done before. I found a brief workout with dumbbells that includes deadlifts, squats, lunges, and squat thrusts. I did it for the first time last week and my legs were so sore that I couldn't run for four days. How often am I supposed to do a workout like that? I don't want super muscular legs, I just want strong legs for a marathon. Help!
More from the source
https://www.runnersworld.com/for-beginners-only/how-often-should-i-strength-train
Brady Threlfall hasn't done an official report or podcast yet, but this is his official result and splits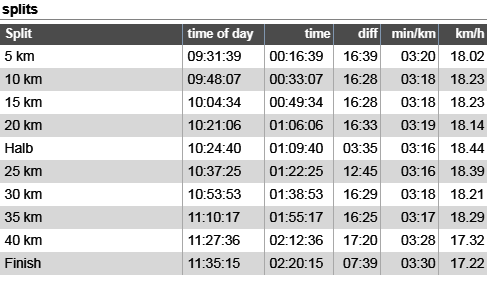 David Criniti in Berlin 
David Criniti is one of the hardest working runners you'll find anywhere on the planet. Apart from being a sub 2:18 marathoner, Dave, who works as a school teacher in Sydney and is the founder of the Run Beyond Project, which aims to help students facing adversity to develop skills in goal setting, commitment and resilience using running as a medium. Runner's Tribe caught up with Dave for this Q&A after running a 2:17:57 in the Berlin Marathon on Sunday, which is evidently a Gold Coast 2018 Commonwealth Games qualifier.