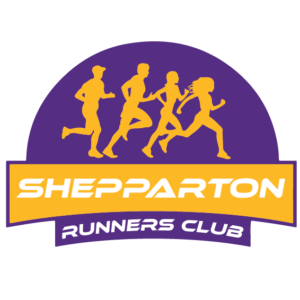 What
Where
Time
SRC 8 KM handicap
Princess Park
Sunday 8am

Yoga
Shepparton Osteopathic Clinic – 103 Nixon St Shepp
Tuesday 5:45 pm
SRC Training session
Princess Park
SRC club rooms
Thursday 5:45 pm
Presidents report – By Nadine Edwards
On behalf of the Shepparton Runners Club and the Shepparton Running Festival Committee, I would like to thank everyone for making the Shepparton Running Festival possible. A big shout out to all competitors, volunteers, supporters, marshals, sponsors, SRC members and my band of hard working committee workers and Sharon and Justin for their time and hard work in organising this event which started planning back in December. Without all your help and support this event just wouldn't happen. Thanks all and know that your support is greatly appreciated. #sheppresent. Special thanks to our amazing and loyal sponsors:
Prime Television
McDonald's (Shepparton & Mooroopna)
Furphy
Greater Shepparton City Council
FIX Muscle Performance
Goulburn Murray Credit Union Co-op Ltd
Goulburn Valley Water
Don Ash Avanti Plus Shepparton
Tatura Milk Industies
Shepparton News
Shepparton Show Me
King St Takeaway and Milkbar
Plunkett Orchards
Sportsmans Warehouse
Campbell's
Trewbella Photography
SHEPPARTON RUNNERS CLUB MEETING DATES
Sunday, September 3rd. After the handicap, we will have a SRF debrief.
Thursday, September 14, General SRC meeting at 7pm
Thursday, October 12, AGM and BBQ at 7pm
For more information please see Nadine Edwards.
A word from Chris Armstrong
Well done to everyone who participated in the Shepparton running festival, both as runners and/or volunteers. There were many PB's captured, some with a best time, some with a distance and some with both. Full credit to you all for the effort in the lead up and on the day, it was great seeing you all out on course in the purple and gold. – Chris
The experience from SRC members out on the track.
By Sam Daniel
I ran the 10 k on Sunday with the hope of getting a PB of around the 49 minute mark. The cold must have helped, because I finished with a time of  47.53. It was great seeing everyone on the track too, and passing along a few words of encouragement.
By Grant Hicks
I did the marathon at SRF and loved the chance to take it easy and soak up the atmosphere. Plenty of high fives and support from so many wonderful volunteers and local legends! Danny Selva and I ran together for the first 25km. Congrats to all involved. Particulary the first timers!
By Matt Ryan
My second marathon for 2017. Had a great start. Kept a consistent pace. Was loving all the support from marshals and fellow runners of all events. Would have loved to have finished, but this wasn't the event. Awesome effort to everyone I blocked, from runners to volunteers.
By Jarrod Minogue
Was a great start (regardless of icy downpour) for the 10km. Being 3rd in the 10km was a great thrill and a pleasure to see all the new SRC tops getting around. Also fantastic to run a pb of 38.00 minutes. An awesome event.
By Norah Armstrong
I did the 10km with lots of SRC members. AJ had the tunes pumping just after the caravan park. Settled in nicely with plenty high fives along the way. Got to the turn around and felt good. Pushed it home and gave Seb a wave on the way passed. Finished with a PB which was a huge surprise as I was just concentrating on effort. Thanks everyone for your support out there. Congrats to Matt Ryan Rob Ryan, Danny Selva, Chris Nicholson  Jason Hunter Grant Hicks Kathy Fuller & Chris
By Natalie Hicks
After a fair stint off some distance running, I was trepiditious about running the 21km. Was feeling great about 8km in but after that, it was a real struggle. It was the friendly encouragement at all the stations and running past all Shepp runners with high fives that got me through to the end. Shepp volunteers were outstanding. Bunch of legends. Disappointing time for me but room for improvement.
By Tara Callingham 
I went too hard getting a PB at park run so started the 5km with sore legs…however I was pretty pleased to finish sub 30 which was a far off dream not too long ago! I had a great time running along… Loads of friendly faces and support, with the SRC singlets easy to spot.
By Chris Nicholson
My first crack at the 42.2kms was a real mixed bag. Going into it refusing to give into a head cold was probably an omen. The first 30kms were great then both my hamstrings cramped. The last 12kms was a mixture of a slow jog and walk as the right hamstring continued to spasm. Overall I stilled enjoyed the experience and now I have a very beatable PB!
What others said about us and the event.
Carol Pryle Thanks so much to all the organisers, volunteers and runners who made this such a wonderfully amazing experience for my first marathon. Beautiful course, excellent organisation. Special thanks to the marshalls Debbie at the top turnaround and my "Marshal with the Music" at the hill near the northern bridge. 🙂
Narelle Lakey Thank you again. I achieved a massive PB off 18 mins. Great course and the volunteers were amazing. Loved the marshal near the bridge giving me great encouraging words. Go no:16!!!
Ray Durrant Thanks to the volunteers and organisers for a great event. This being my first serious 10km run was fun and will be back next year.
Jodie White Thanks heaps for such an awesome local event guys! HUGE shout to all the organisers and volunteers that made it possible
Jodie Creighton Emily Holwill Kimberley J Gates check out your times! Good job guys 
Frankie Palermo Managed a pb in the Marathon, 3hrs 45mins, great event, great organisers  awesome volunteers
Simone Eff Great job everyone!
My son knocked almost 2 mins off his 10km PB so he was thrilled.
James Bodycoat Thanks heap for such a great event guys! Loved it! Big shout to all the organisers and volunteers that made it possible!
Rory Stewart Great event well organised – shame about the wind 
Agustin D'Onofrio Great event. It was a pleasure to take part of it. Thank you all
Michelle Wood Great event. Such a beautiful track and a great cause. Well done to the organisers and volunteers 
Rodney Sargeant To the organisers: good event, good organisation, good course, good fun. Will be back.
PLEASE REMEMBER TO FILL OUT THE MONKEY SURVEY.
TOURISM SURVEY
The Greater Shepparton City Council requires the event to ask participants to complete a short survey about their time in the region. This survey provides important information for our regional city that helps council and their economic development and tourism arm – Shepparton Show Me – to plan for the future needs of the community.
Below is a link to the survey and we would be grateful if you could please complete this by Friday 8 September 2017.
https://www.surveymonkey.com/r/7FM7PXV
The weather report by Chris Nicholson
No wonder we had the shakes when we finished yesterday. Check out the "Feels like" (second figure/third column) temperature for Shepparton yesterday. I'm guessing it was even colder where we were with the wind coming off the lake.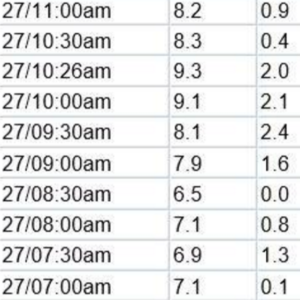 | Team | Finishers | 2k entrants | Total | Finisher distance |
| --- | --- | --- | --- | --- |
| Shepparton Runners Club | 31 | | 31 | 583 |
| Wangaratta Runners | 24 | 4 | 28 | 394 |
| DARE TO TRAIN | 11 | 2 | 13 | 177 |
| Yarrawonga Mulwala Runners | 7 | 4 | 11 | 111 |
| RMA | 5 | | 5 | 61 |
| PRIME7 | 3 | | 3 | 25 |
STEPS TOGETHER ULTRA MARATHON VIRTUAL CHALLENGE
RUN AGAINST VIOLENCE
The Virtual Challenge begins when Kirrily leaves Broken Hill at 7am AEST on Wednesday 30 August 2017 and finishes when she arrives at the Sydney Opera House at 10am AEST on Sunday 17 September 2017.  That's 18 days and 3 hours for you and your amazing team to complete 1300 kms!  Are you up for the Challenge?
Your Team:                  RAV RUNNERS
Team Captain:             Julie Thomas
Virtual Runner 1:         Julie Thomas
Virtual Runner 2:         Tracey Waterfall
Virtual Runner 3:         Mairead MacDougall
Virtual Runner 4:         Steven Trevaskis
Virtual Runner 5:         Megan Wood
Virtual Runner 6:         Kerri Comer
Virtual Runner 7:         Louise Secomb
Virtual Runner 8:         Kate Daintain
Virtual Runner 9:         Kelly O'Malley
Virtual Runner 10:       Nathan O'Malley