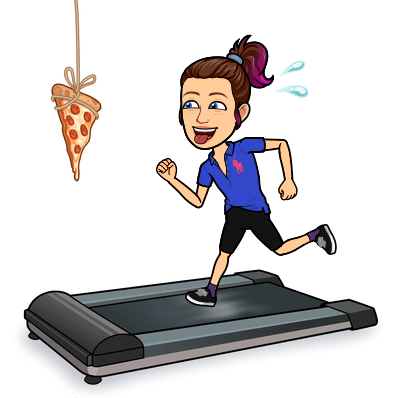 It's been an exciting month with events returning to our region in the last few weeks. I for one have enjoyed the chance to stretch the legs in a race situation and it has been great to see many other smiling faces in the Purple and Gold at these events as well. One thing that has been really evident is the support and friendship between our club members, whether it be through volunteering to help run events, or supporting each other through a run, there really has been a strong feeling of TEAM about.
This edition of the newsletter covers some of the events and achievements members have had in the last month. It is exciting times for some of our members.
As always, if you have something that you would like to see in the newsletter, please make sure that you get in contact at cknicholson75@live.com. The next newsletter is due out late April.
Happy reading and……..  Keep Running 😉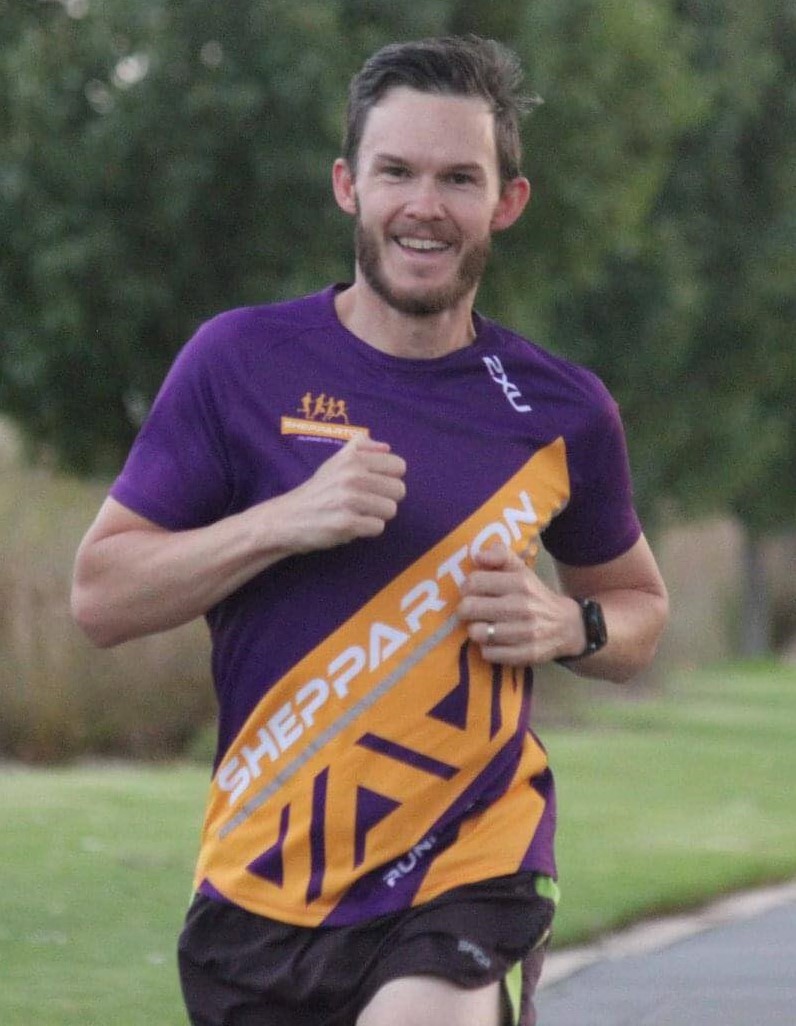 Good morning!
I hope everyone is enjoying the cooler weather now. The grass will soon be lush and green after the rainfall we have had. Hopefully there have been no stumbles. Here are some updates from the club to share with everyone. Until next month, keep up the good work and keep running!
Shepparton Running Festival 2021
The SRF Crew Steve, Liz and Sean are working behind the scenes with the Running Festival for 2021. There are going to be some changes to the event, which we are excited to work towards. The team learnt a lot through the Multi-Sport Weekend with permits and bringing a COVID safe event and look to launch soon.
Guest Talk and Booking Signing with Emma Carney
The SRC, along with other fitness groups, have been invited along to a guest talk and booking signing by multiple world champion, Emma Carney.
Emma is an Australian former professional triathlete and two time World Triathlon Champion. She is one of a few triathletes in the world to have won two ITU world titles. She was the world number one triathlete according to ITU rankings in 1995, 1996 and 1997, and achieved 19 World Cup wins.
When: Saturday 24th April, 2021
Where: BW Fitness, 350 Coldwells Road, Barooga
Cost: $40, includes her biography
Book online: bwfitnesshealth.ptminder.com.au/store/products/944
Shepparton Tri Club Committee donation
As recognition to the club's assistance with the Aquathlon and our positivity, the Shepparton Tri Club are making a donation to the club. It is great to see community groups supporting one another, especially now that we are able to hold events. I was proud to see our members put their hand up when they were able to help.
Passing of John Cobbledick
We recently became aware of Liz's father, John Cobbledick, passing away. The club sends their condolences to Liz and her family during this time and had organised some flowers to be delivered to the family.
Nadine's Win:
Recently, one of our club members, Nadine Edwards competed at Victoria Police and Emergency Services Games (Track and Field) in the Women's 50-54 category taking 7 medals in 7 events. Results were gold in the 5000m, 1500m and 800m and silver in the 400m, 200m and 100m and bronze in the teams relay. Nadine also managed to break the games records in both the 5000m and 800m for her category. Congratulations Nadine.
Memberships:
As of 25th March the club has 107 members. There are currently 53 male and 54 male. Below is a breakdown of age.
| | | |
| --- | --- | --- |
| Bracket | Count | % |
| 0 to 9 | 10 | 9.35% |
| 10 to 19 | 17 | 15.89% |
| 20 to 29 | 9 | 8.41% |
| 30 to 39 | 22 | 20.56% |
| 40 to 49 | 18 | 16.82% |
| 50 to 59 | 19 | 17.76% |
| 60 to 69 | 11 | 10.28% |
| 70 to 79 | 1 | 0.93% |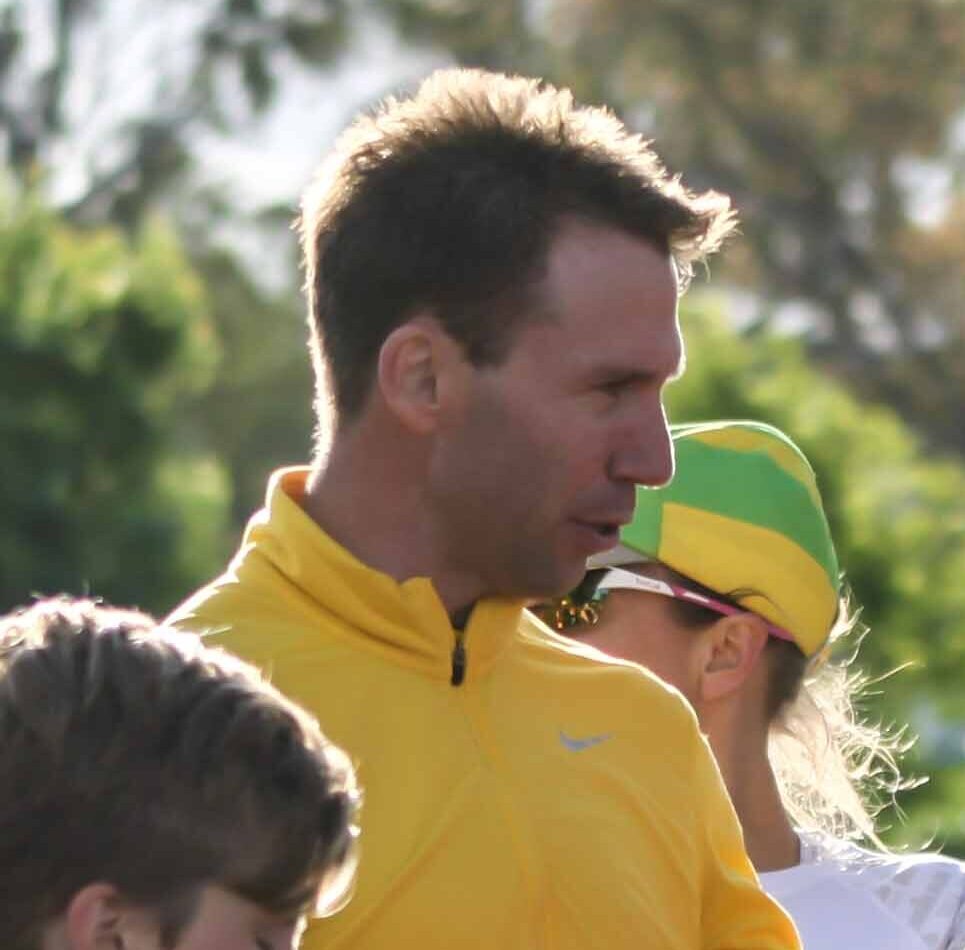 A house is quite similar to running in a few ways, here's some things to think about, maybe even have a laugh at too.
Your house needs a quality base. If the slab is shoddy then it doesn't matter how fancy you make it look, the house is going to crumble over time.
You need a good strength and cardio base to progress your running. If you try to do long runs or sessions your body isn't capable of doing due to your current level, then you'll get injured.
Your house needs a good plan. You wouldn't put your toilet in the kitchen or carpet in your bathroom… well you could I guess… but it's not going to flow that well and will diminish the value.
You need to plan your running so you have enough recovery between your fast and easy days, you wouldn't race 3 days in a row… well you could I guess… but it's not going to go that well on day 2..or 3…or feel that great for a few weeks.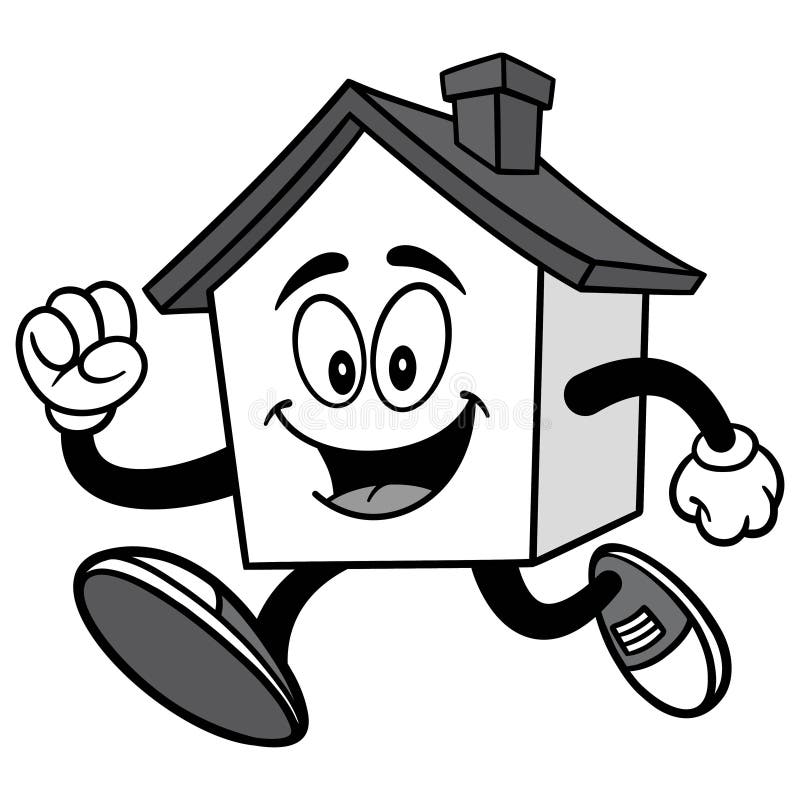 You need to maintain your house, neglect the housework for too long and all of a sudden you have a giant mess that can't be swept under the rug.
You need to maintain your body, especially as we get older. Sleep, eat healthy, hydrate and strength work all play a role in being able to run well. Neglect these things for too long and you're body will eventually be a giant mess too.
I'm sure there's some other things too, and plenty of ways it's not! But I hope this helps you think about your base and how you maintain your body.
– Chris A
Numurkah Funrun – 12 months between races (more or less)
How good is it to be able to race again???
On the 7th of March a very strong contingent of SRC members participated in what was probably one of the few races for many in 12 months. In stark contrast to previous years where the weather is usually scorching heat, this year we were faced with cold temperatures and a super strong wind just to make it different. Despite the tough conditions we saw many podium finishes and personal bests tumble across the different events. It was terrific to see all the smiling faces, and people enjoying the pleasure of just being out there again.
10km Male
1st Nathan STOATE 00:31:01
2nd Abraham AWAN 00:36:11
5th Adam BURBIDGE 00:41:16
6th Steven MONK 00:45:04
8th Chris NICHOLSON 00:46:14
9th Hayden REYNOLDS 00:48:58
12th Peter URQUHART 00:54:47
14th Sam DANIEL 01:03:09
15th Steven TREVASKIS 01:03:09
18th Rob JANISZEWSKI 01:10:12 19
---
10km Female
2nd Anna GEE 00:41:20
3rd Kirsten ARTHUR 00:46:08
4th Amanda HEARD 00:47:17
8th Nora ARMSTRONG 00:54:14
11th Louisa DUNK 00:55:10
13th Helen REYNOLDS 00:57:45
14th Taren KIRBY 00:58:28
17th Catherine HEARD 00:59:02
22nd Chelsea NICHOLSON 01:01:15
---
5km Male
1st Jarrod MINOGUE 00:19:22
2nd Gerard MONTGOMERY 00:19:35
4th Tom AVRAM 00:20:48
6th Jordan O'BRIEN 00:24:18
---
5km Female
2nd Nadine EDWARDS 00:25:34
10th Kylie MONK 00:31:05
---
10km Juniors
1st Lila URQUHART 00:59:01
---
5km Junior
1st Hannah D'ANDREA 00:27:16
---
Mark Beddell
I started running back in 2011, a couple of years after I had given up smoking. I wanted to get some fitness so started doing short runs which were really hard to do and took a lot to recover from (when I ran 10km for the first time I had to lie on the floor for about an hour after). After around 12months I entered my first race which was the City to Bay in Adelaide. I then progressed up to the half marathon in the Barossa Valley. Over the following years I slowly built up the distance and managed my first marathon in Adelaide in 2014.
My pb's are: 
5km                     19:24
10km                    42:10
half marathon    1:29:31
marathon            3:22:49
50km                    4:38:50
Some of my favorite events have been the trail runs, especially the Two Bays Trail Run. The Adelaide and Gold Coast marathon were also good to do. I did the Loch Ness Marathon back in 2019 which was my first race overseas and a very scenic race to do.
Some of my running goals are to try and complete a 100km run and to complete a marathon under 3hrs 20min which I have been trying to achieve for the last 3yrs without much success due to some injuries.
As to pizza I believe pineapple is an acceptable filling, I do not like some of the gourmet toppings like goat cheese and kale (way too healthy to be on a pizza).
Nadine's running adventures
This year I decided to compete in the Victoria Police and Emergency Services Games (Track and Field) in the Women's 50-54 category.  I have competed at the games before with success at the equestrian events and have always found the event to be a lot of fun and supportive with like-minded people. The event was held at the John Landy Athletics Track in Geelong (which is a great venue).
I managed to claim seven medals from seven events which I was super stoked with. Results were gold in the 5000m, 1500m and 800m and silver in the 400m, 200m and 100m.  I only added the 100m, 200m and 400m for the fact I was there, I am no means a sprinter at all.  The 5000m, 1500m and 800m were the main events I had focused on leading into the event.
It is quite different running my favourite distance (5000m) on the track.  It consists of 12 and half laps and that can get a bit mundane after a while.  I actually really enjoyed the 1500m and 800m where I was able to stick to consistent lap times which was my main goal.  I joined a composite all female team for the relays which consisted of me representing Agriculture Victoria and the other three ladies presenting Dept. of Justice, WorkSafe and ESTA 000.  We claimed a bronze medal which we were thrilled with as the two teams that beat us were all men's teams presenting the Victoria Police and Victoria Fire & Rescue.  Have to admit the other three runners were all gun sprinters, I truly was the weakest link, but managed a half descent sprint.
The biggest surprise of all was to break the games records in both the 5000m and 800m for my age category.  I had no idea until medal presentations, but it was a nice feeling.
All in all, a great event which was well ran and organised.  It was an opportunity to race in my own age group too. This has given me a taste for the track, but I am still not a sprinter or a fan of the shorter distances and would happily ditch the 100m, 200m, and 400m next time.
Huge thanks to everyone who support me in my running including the SRC and thanks to the Shepparton Athletics Club for including me in their track competitions the past month.
– Nadine Edwards