SRC NEWS
AGM
AGM is on Thursday 11th October 2018 at the Clubrooms, following training and a shared "Pot Luck" meal.  ALL members welcome.  Regards Rosalie.
Presentation
Venue booked – Shepparton Swans Club Rooms – Saturday 10th November
September Handicap
Results from today's 5km handicap sponsored by the great team at Intersport Shepparton
Well done to all our participants in our footy colours 5km handicap. Weather conditions were great and we had some fantastic performances. Rosalie Smith took out the win, with Anthony Vivona taking home first male, Noah Vivona made it a family double with a win in the juniors. Also a special mention to Lydia Monk who ran a big PB today and was second overall. Lydia is moving away unfortunately but bid farewell to SRC in style with a second place overall.
---
---
These four jumped the gun last week….. we thought in honour of the footy grand final this weekend we would invite you all to wear your colours for this weekends parkrun….. come along in club colours even if your team isn't playing this weekend.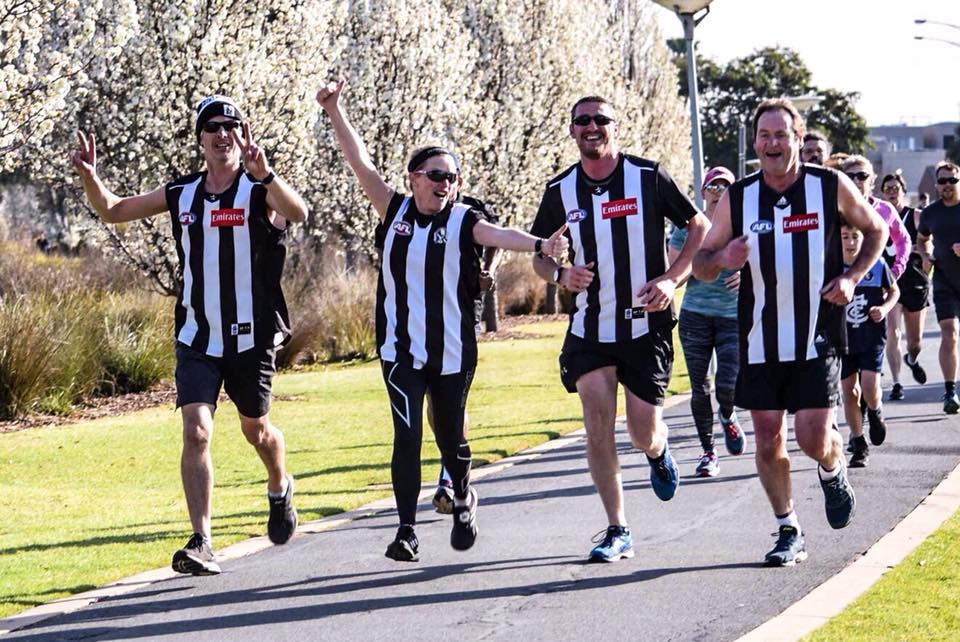 ---
Top 10 closes parkruns
For more information and detail click here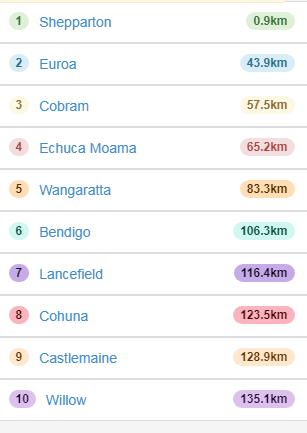 ---
Kathy Fuller and Narelle Pell  can't thank Cher Hetherington and the awesome team at FIX Muscle Performance enough for their ongoing support for #voice4kidz.
Protecting kids is everyone's business and we thank Cher and the team for being a #voice4kidz champion. 9 marathons down, three to go! 
🏃🏻‍♀️
🏃🏻‍♀️
Great morning this morning completing KLT class with Kath Fuller and everyone who joined us. All proceeds of this class going to #voiceforkids Kath and Narelle have 3 marathons to go! 12 in 12 Months. Donate to this great cause.
Check out the Marathon Wall at Fix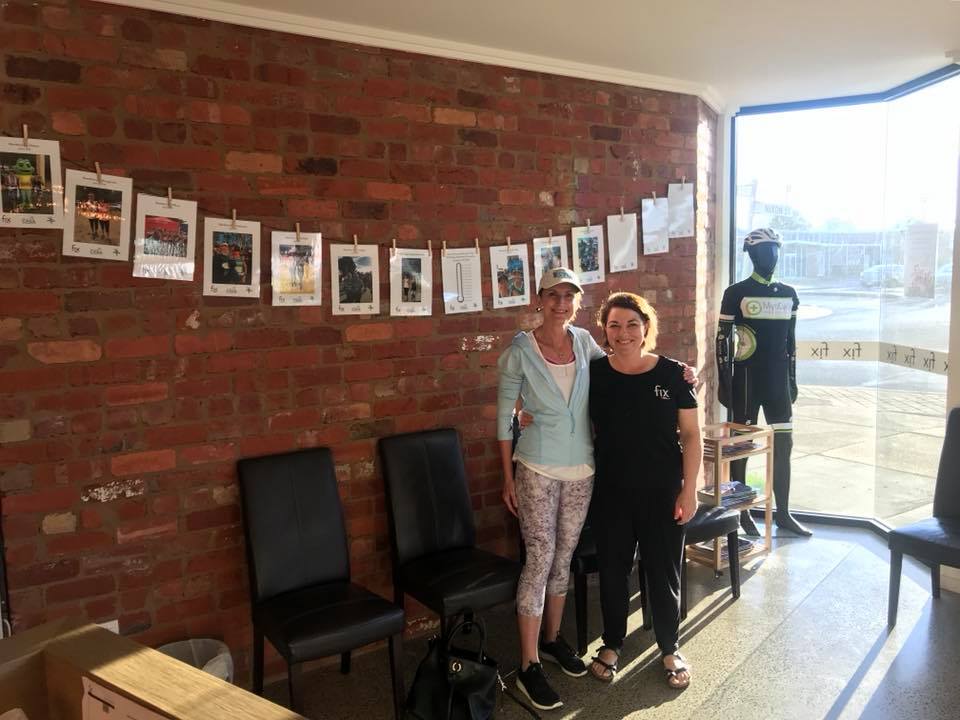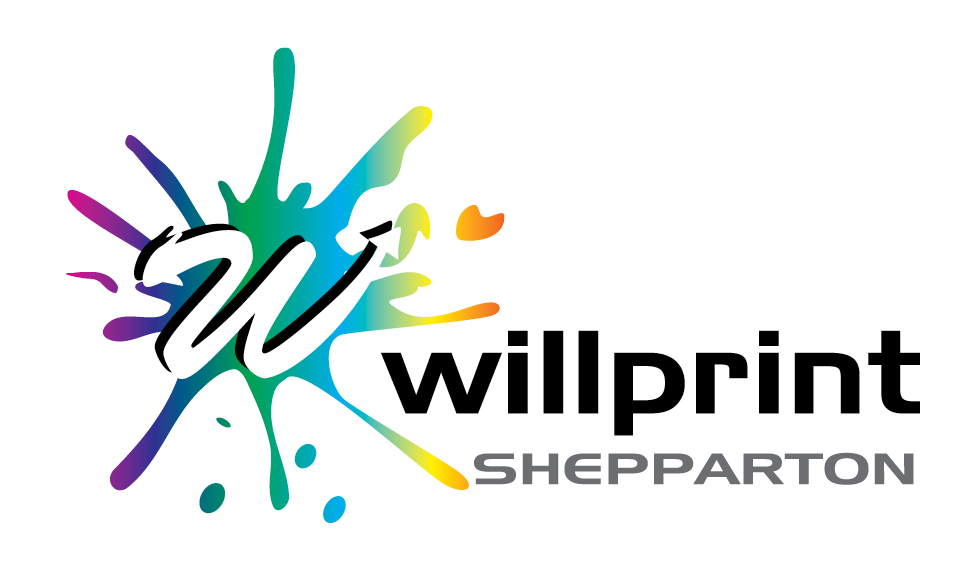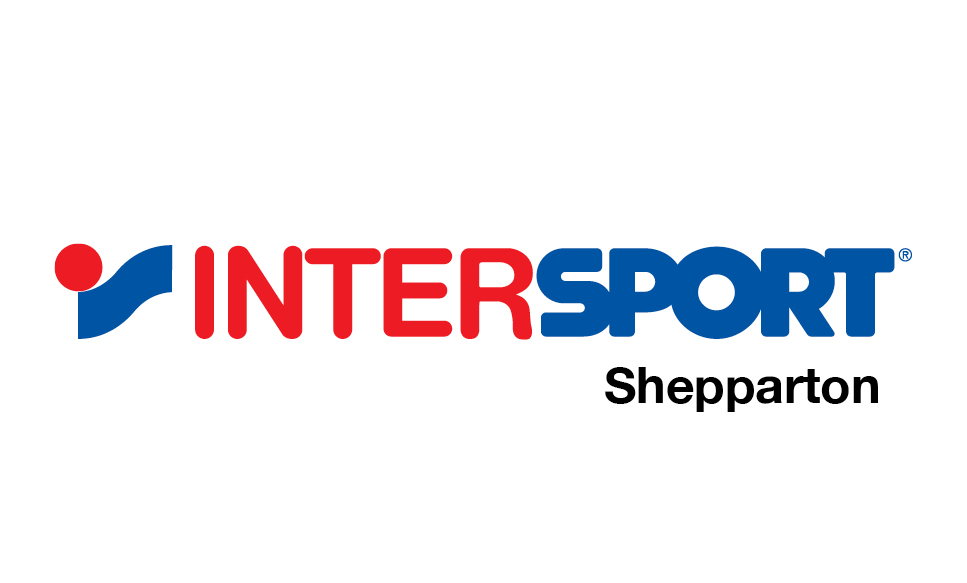 https://sheppartonrunnersclub.com.au/wp-content/uploads/2017/06/SRC-Logo-300x221.png
0
0
admin
https://sheppartonrunnersclub.com.au/wp-content/uploads/2017/06/SRC-Logo-300x221.png
admin
2018-09-26 12:09:55
2018-09-26 12:09:55
SRC E-news Sept 27 Grand final edition